Before duplicating a template, you'll need to create an Experience template, refer to Creating an Experiences Template for instructions.
Once you've finished creating an experience template, you can follow the quick instructions below to duplicate the template!
Note: This feature is not available for the legacy version of Experiences. To access the duplicate experience template feature, you may update your Experience workflow using the steps outlined in Experiences Updates (May 2019).
1. Navigate to the specific template that you'd like to duplicate
2. Click the Duplicate button in the top-right corner of the page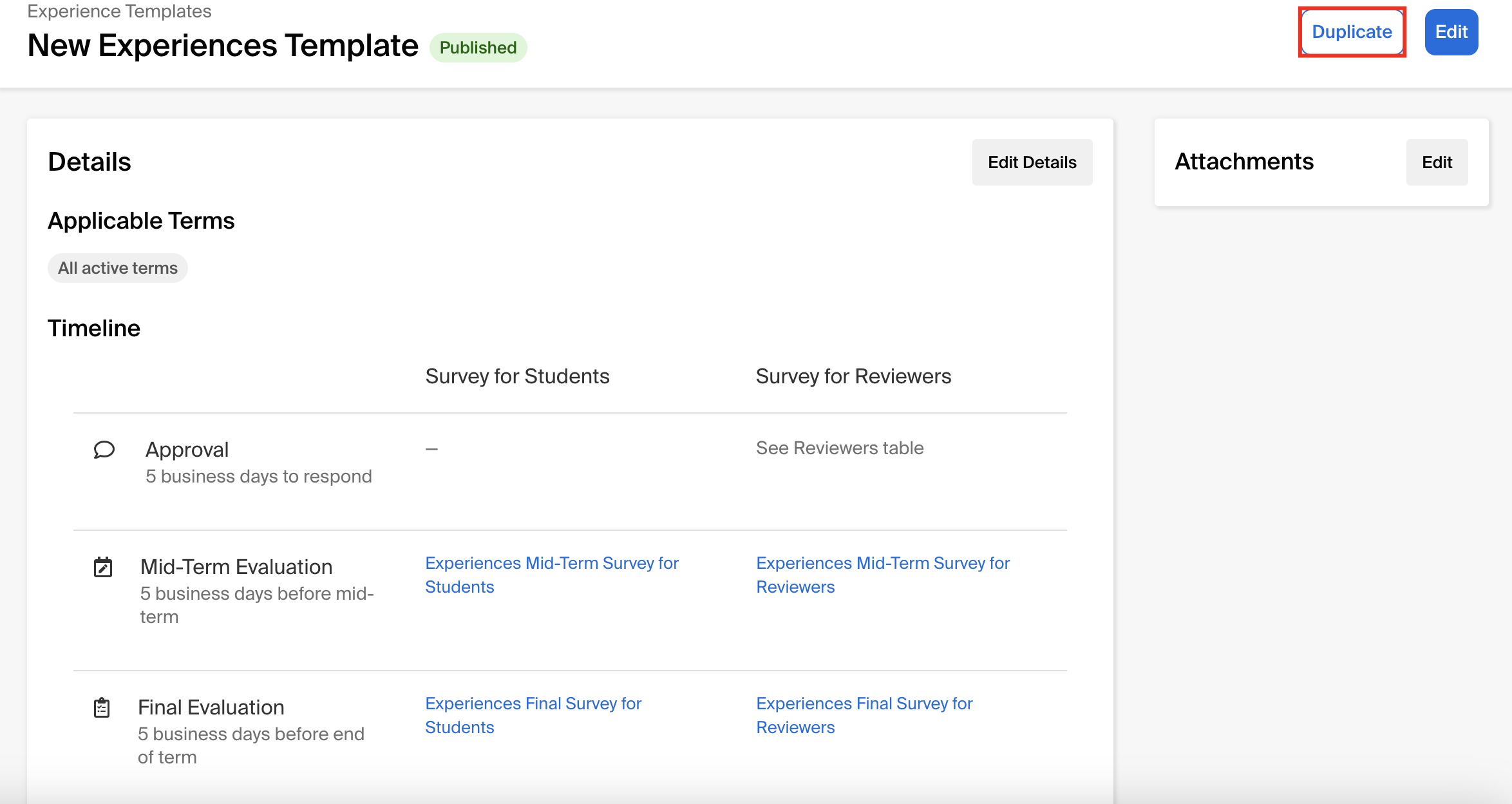 3. You will be directed to editing the duplicated template. The title will change to "Copy of" and the title of your experience template. You can proceed through the steps to make any modifications.