All users are able to easily report technical issues directly from Handshake. This reporting will provide a fast and easy way to report issues, and it will provide key info to us for faster triage and resolution. We'll be able to monitor issues across multiple institutions or users if needed.
Showing our reporting form in more detail, in any session you'll be able to report what kind of technical issue came up and add more detail if needed: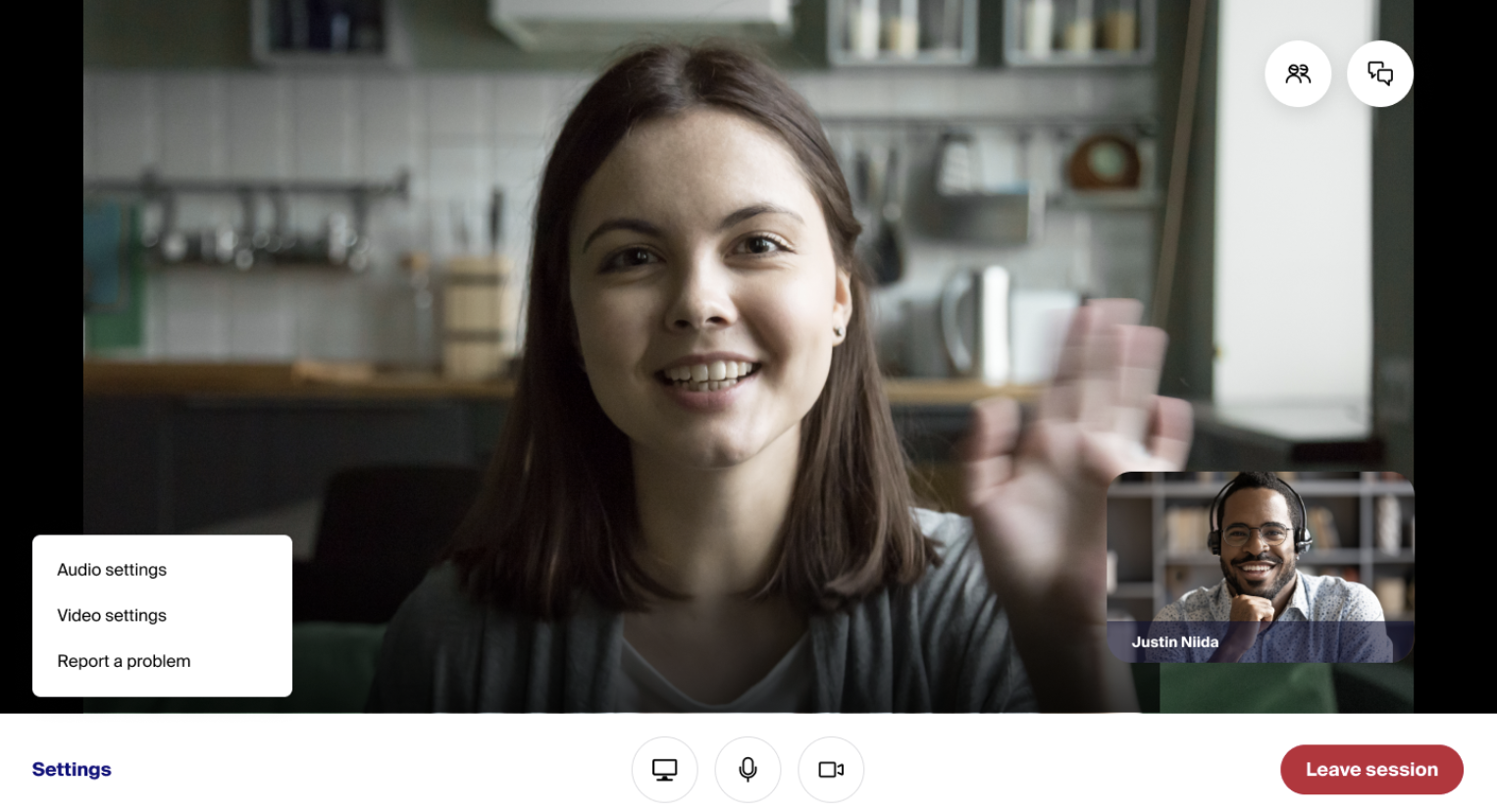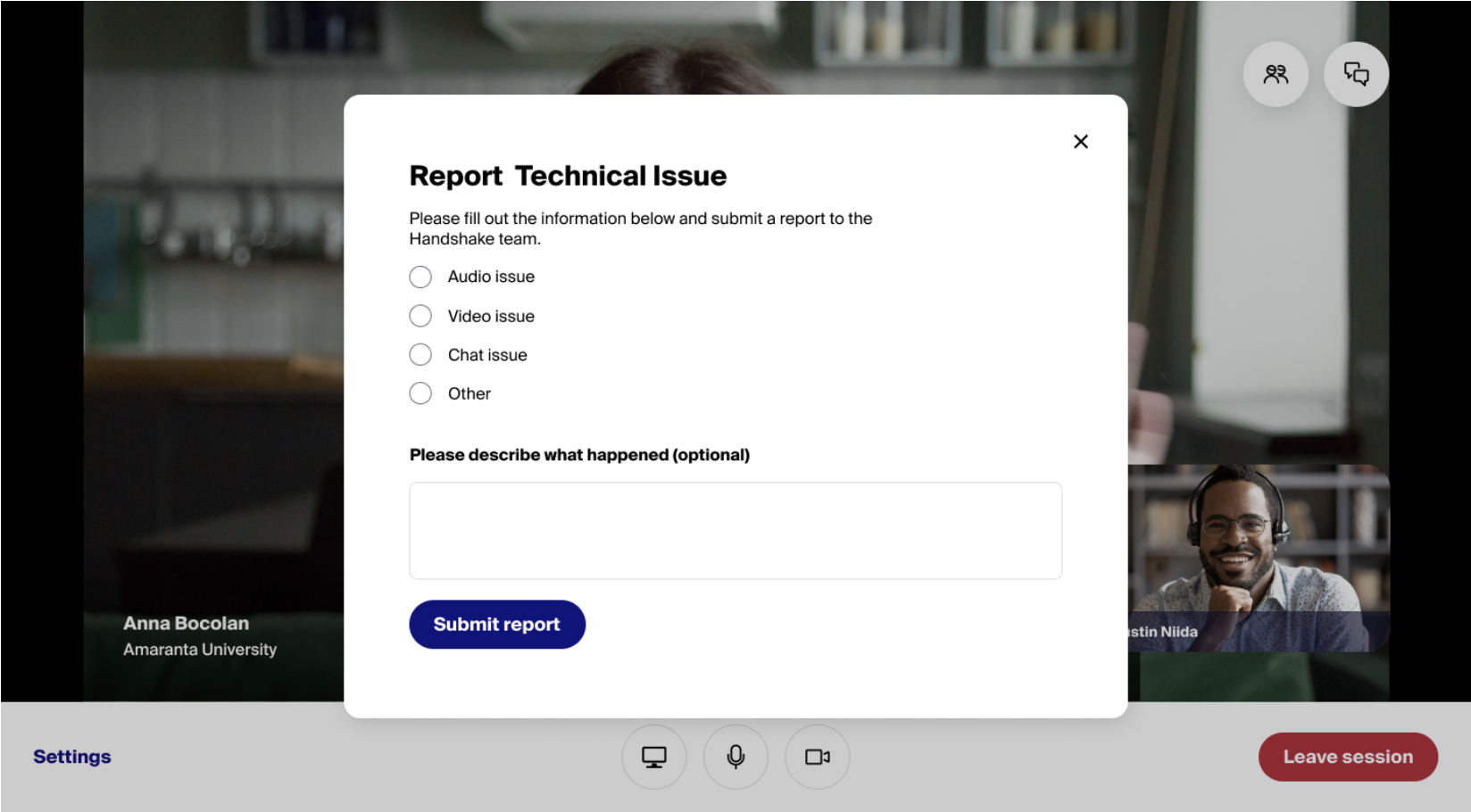 Once reported, it'll immediately be directed to our team for review and followup. We'll also use these reports to make continuous improvements to the product.
We also want to call out our scope - Handshake Support can fix Handshake product, however, we won't be able to assist with non-Handshake areas (internet connection, device, browser, camera, mic), and sometimes we'll need to work directly with our video/chat provider on video, audio, and chat issues.
FAQs
Can or will institution fair hosts be notified when technical issues are reported?
If there are widespread technical issues we will post to our status page and in the product.