Please note: Premium features are for Handshake Premium accounts only. For more information, please check out this resource!
Introduction to Event Management
Handshake's event management suite is intended to be an end to end solution that is part event/interview scheduler, part CRM. It works across both Handshake institutions and non-partner institutions, as well as at non university-sponsored conferences.
The core benefit of using Handshake's event management platform is that students already have Handshake accounts and can repurpose those instead of having to create new logins at each employer's CRM. This helps drive up the coverage of your candidate data and student engagement. Secondarily, employers already have to use Handshake to register for career fairs and post their Handshake institution events, so Handshake Event Management presents an opportunity to consolidate that usage under one technology platform, Handshake!
The following series of articles explains how to set up your Handshake Event Management product for success, and is especially helpful if you're switching from another CRM or from offline processes to Handshake.
To start, let's cover the high level business process for using Handshake Event Management: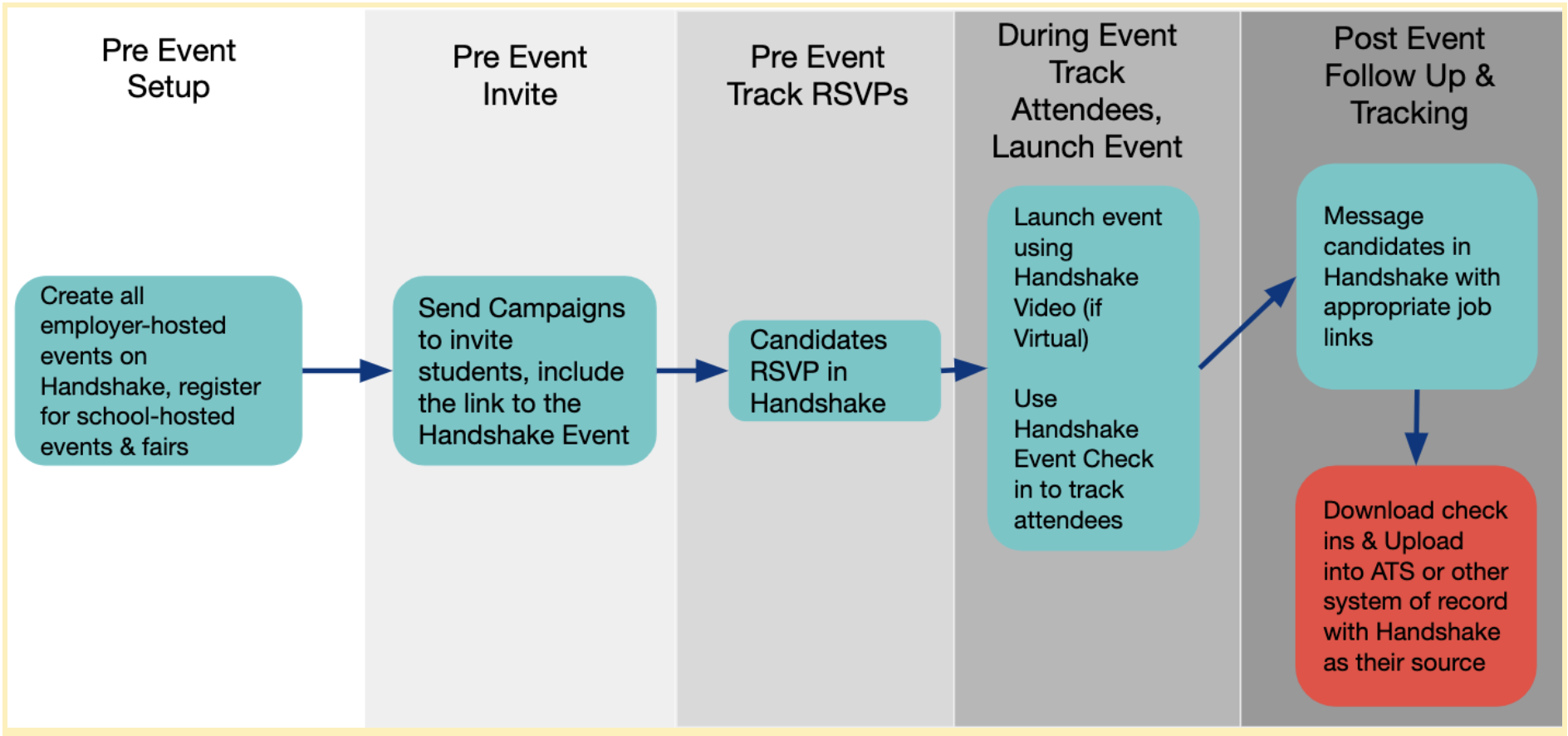 Handshake Premium Event Management Series
Introduction to Event Management (included at the top of this article!)

Creating an Event:




Promotion of the event:

During the event:

Post Event: