If you're looking to download applicant resumes or what is frequently referred to as a 'resume book', you can do so yourself from your Handshake account!
To access your applicants on Handshake, you'll want to first select the particular Job or Interview you're interested in to access the direct list of students that have applied. (Read more on how to do this here)
Once you've found the population of applicants you're looking for, click Download Applicant Packages

Check all the types of documents from these applicants you'd like to include in your Applicant Package and then click Next...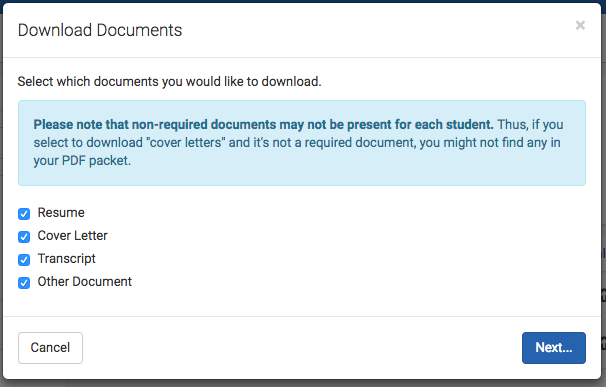 Confirm you'd like to download the Applicant Package and then the Download will start to build. Once it has finished, click on retrieve the file to view the download immediately, or you can also find the Applicant Package in your Email as well!