Interview groups are a great way to collectively group numbers of students together. Creating different applicant groups will allow you to eventually assign interview slots to these groups.
To add applicants to an interview group, select Interviews from the left hand menu and select the Interview you wish to view. 

Next, select Review Applicants

Check the boxes next to the students you wish to add to the interview group. Once you've made your selections, select More Actions and choose Add Students to Interview Group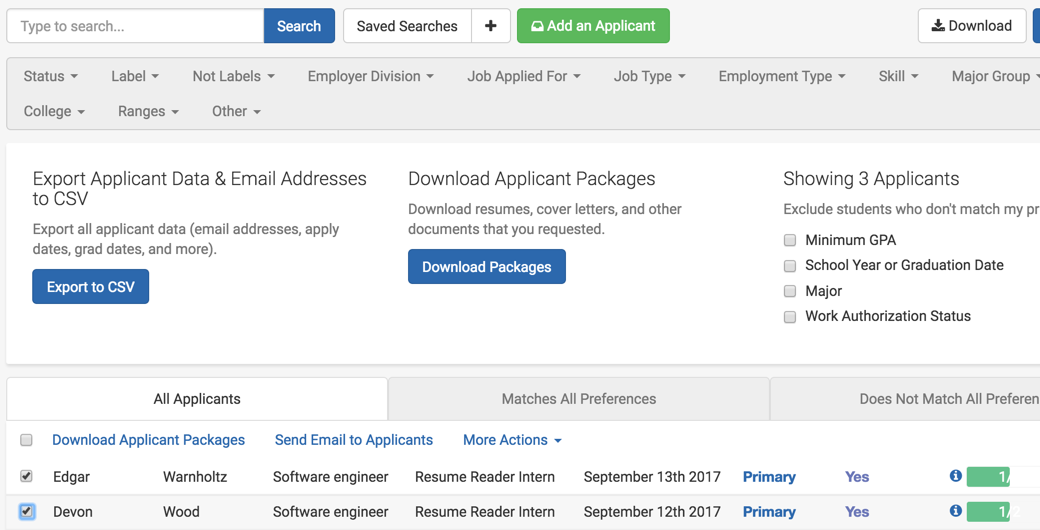 If you've created an interview in the past, you can click the drop-down menu to find it. If you need to create one, you can Select Create New Group

Type in the title of this group and select Save

You have now created a new interview group, and can apply it to the students you've selected by selecting Add.

Handshake will ask if this is the action you'd like to take, and you have the option to confirm or cancel. 


Once you confirm, you will see your interview group listed next to those applicants on the interview schedule.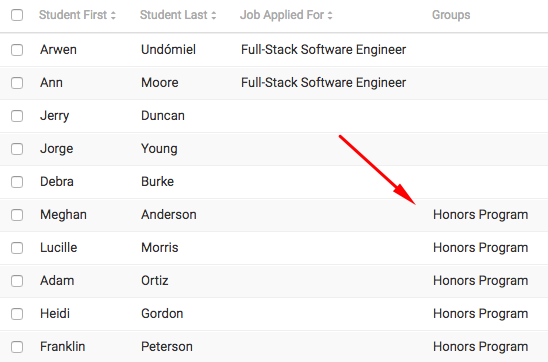 Once you have added students to the correct interview group, you will need to assign that same group to the slots that those students can sign up for.

Click

Details

from the tabs at the top of the screen

Select the slots that you would like that group of students to be able to take

Click

Bulk Edit Slots (this option is only available to Career Staff - Employers can do this by clicking slots individually)

Choose the group from the list of groups and jobs associated with this schedule

Now only students assigned to that group will be able to take a slot with that group assigned!
Tip: You might also consider using room name or interviewer name as an interview group to keep your schedule organized.