In order for students to apply to your interview schedule, you will need to attach at least one job before the Apply Start Date. If you have received a notification about adding a job to your interview schedule or you have posted a job that you would like to attach to an existing interview schedule you can follow these instructions to add it. 
Please note: Only active jobs will be able to be added to an Intrview Schedule. If you job has since expired, please follow the steps here to first renew it: How to Renew an Expired Job Posting
How to Add a Job:
Click on Interviews in the left hand navigation bar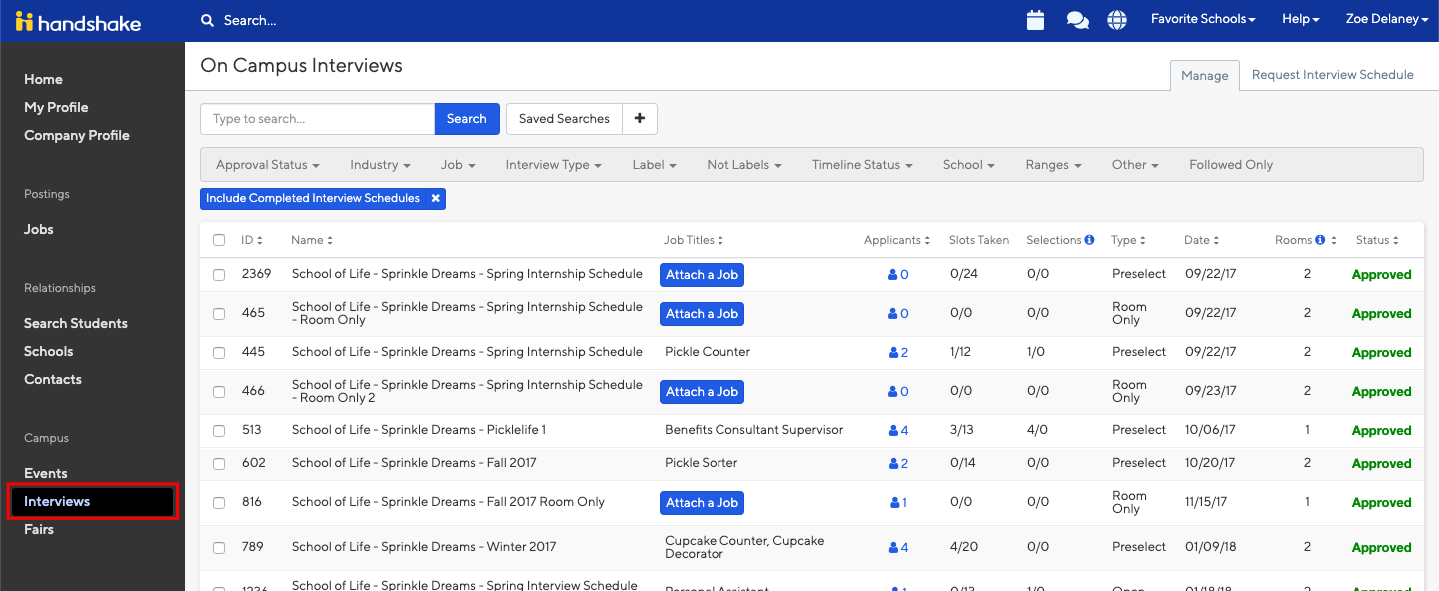 From here, Click directly on the name of the interview that you would like to attach a job to, or click Attach a Job, if available.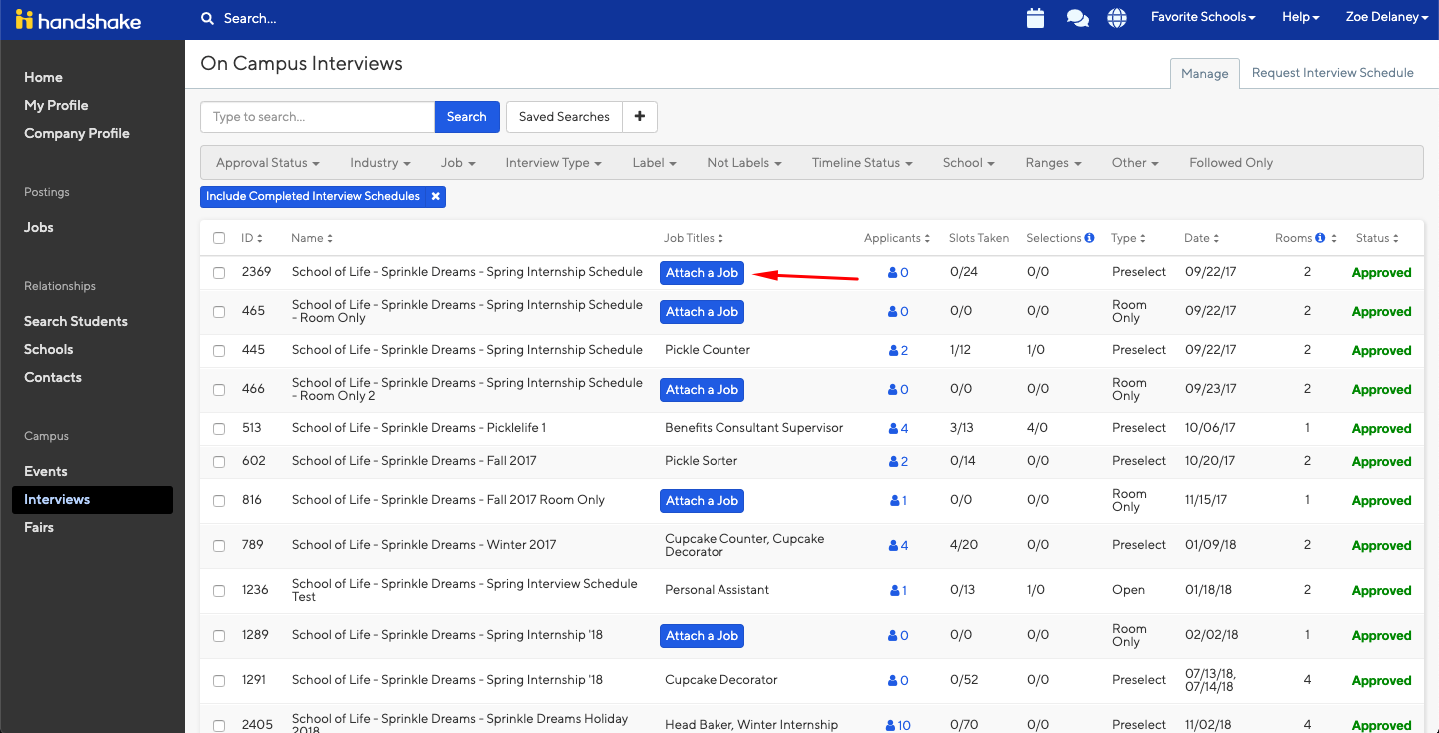 Clicking on Attach a Job will take you directly to the page to attach your job. If you clicked on the title, this will take you to that Interview's Details page. If you see this page, click Manage Jobs towards the top right of the screen.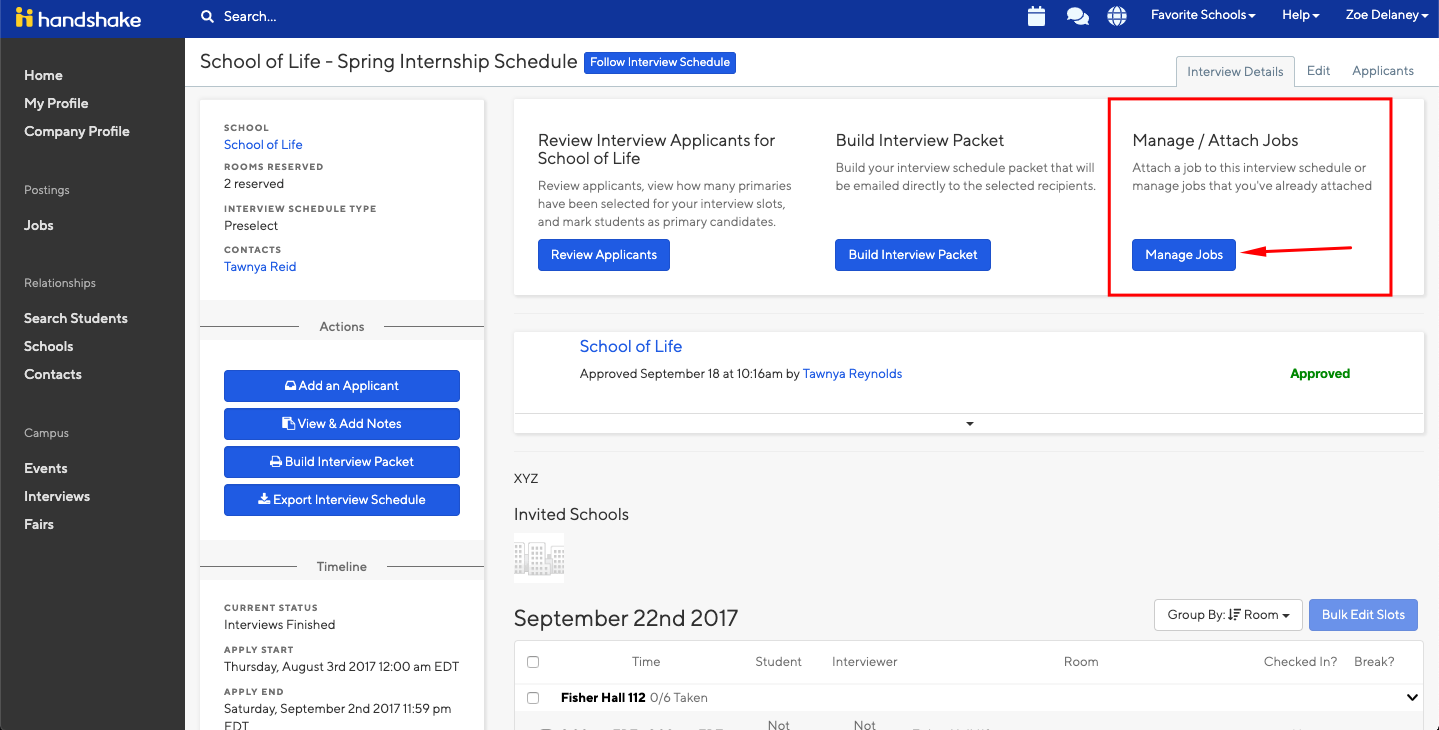 Once you're on the Manage Jobs page of this Interview, you will have the option to select one of the following options:

Create a New Job

Use this option to create a new job from scratch and add new details, requirements and qualifications.

Copy Job Details

Copy job details from an existing job. This will create a new job posting and will not import any existing applicants.

Use Existing job 

Use this option to attach an existing job and all its current applicants to the interview schedule.



Follow the prompts given for the option you have selected.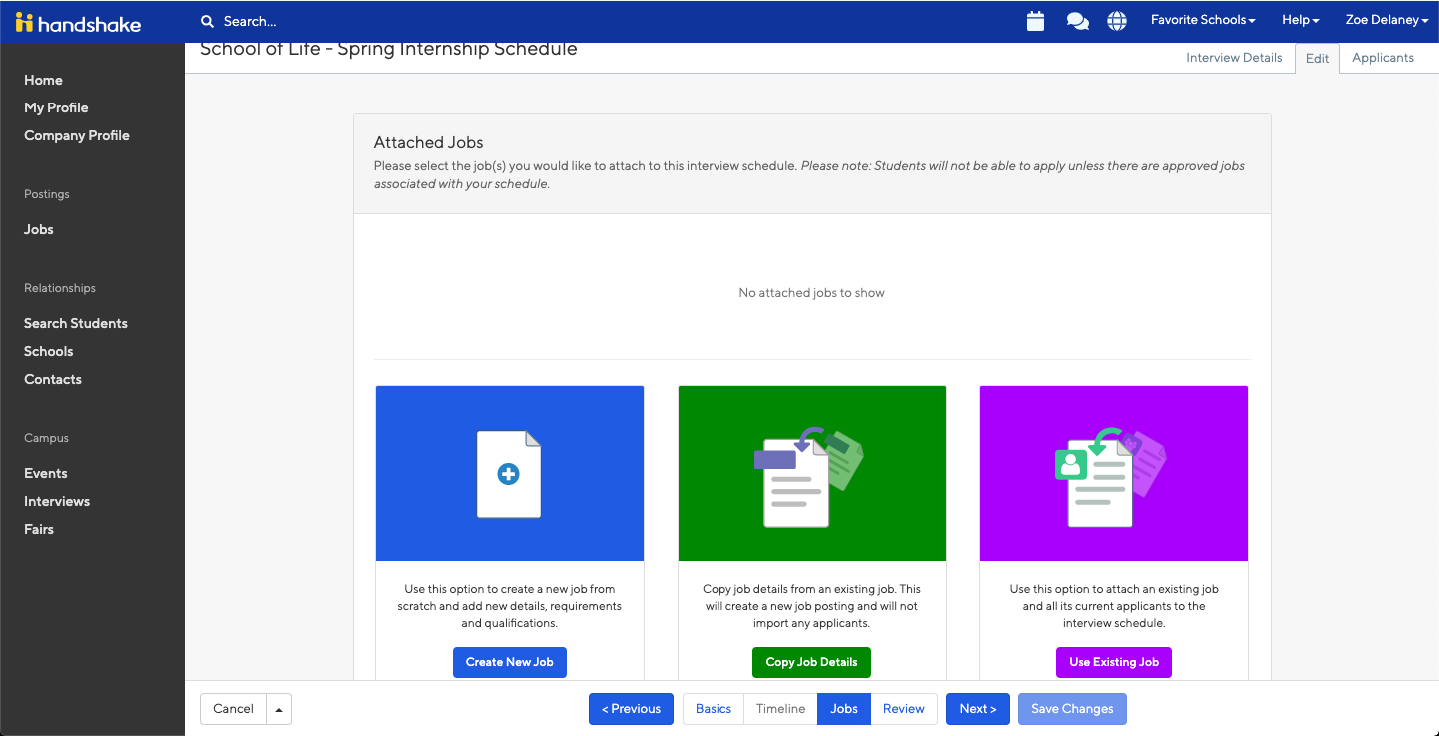 Once you see your job(s) attached at the top of the page you can click Save Changes in the bottom right corner of the page. More than one job can be added.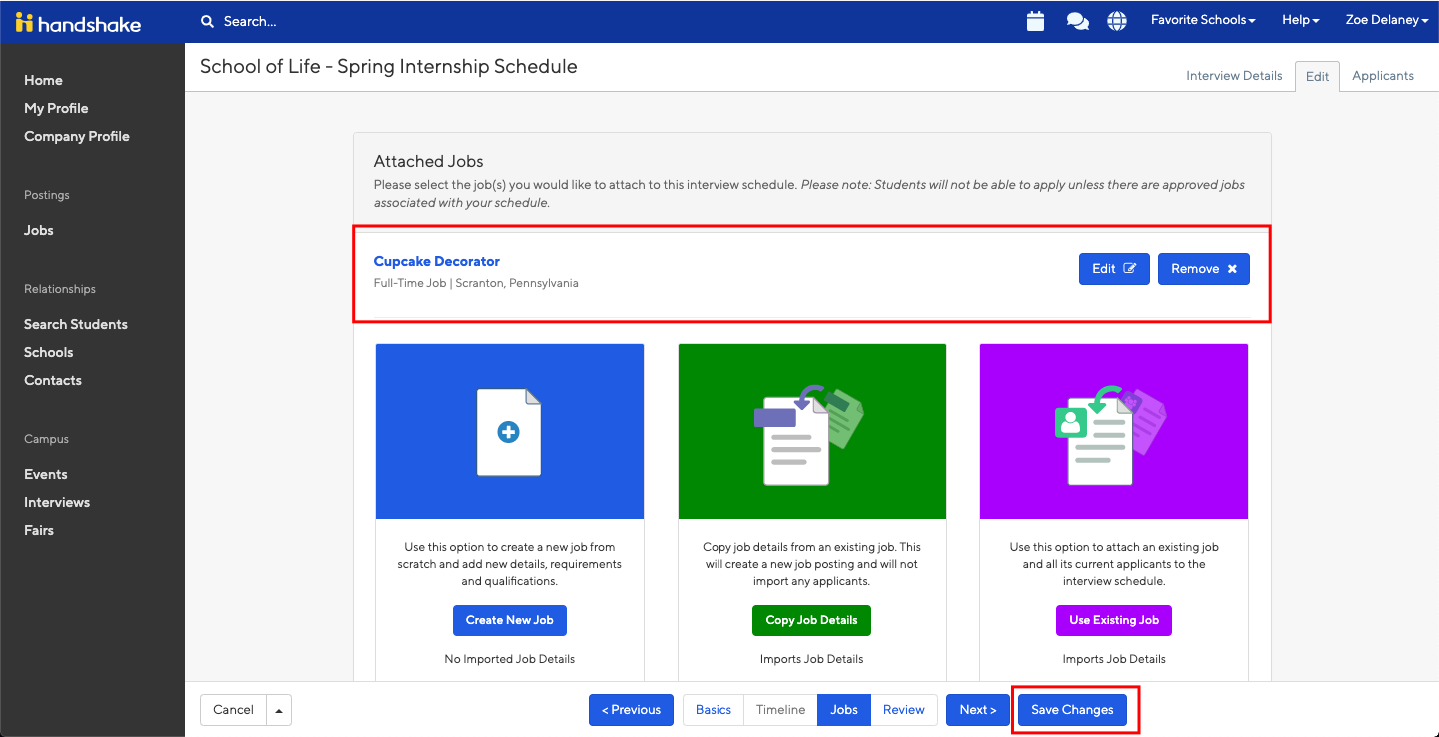 Students will now be able to apply to your interview schedule through the associated jobs