In order to view your invoice for a Career Fair you registered for, you'll first want to locate that Fair on Handshake. You can do this by clicking on Fairs in the left hand navigation bar, and then checking the boxes next to Show Registered Only and Include Past Fairs. This will show you a list of any Fairs you have registered for, including Fairs that have since ended.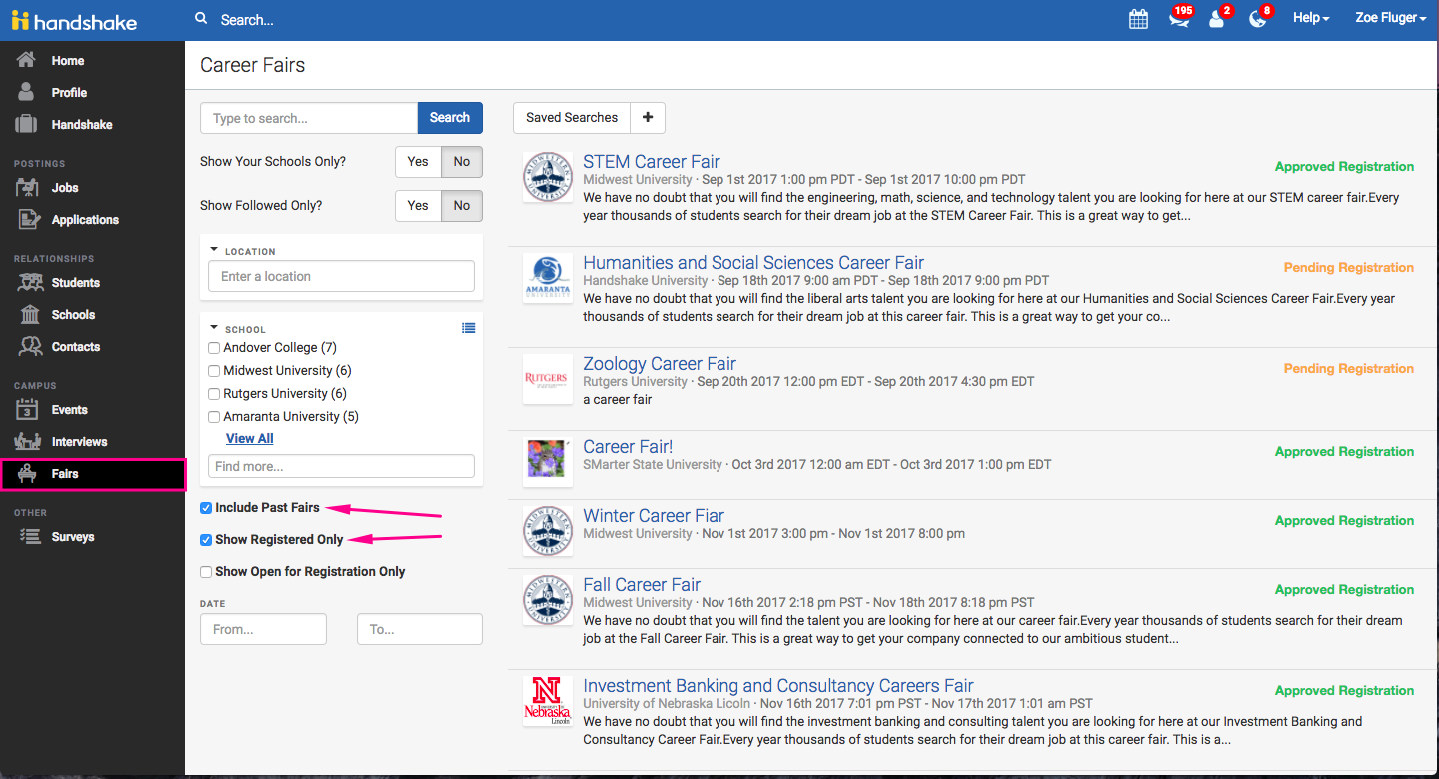 From here, you may either scroll through the list of fairs to locate the fair you are looking for, or you can use the filters located towards the left of the screen to narrow down your search.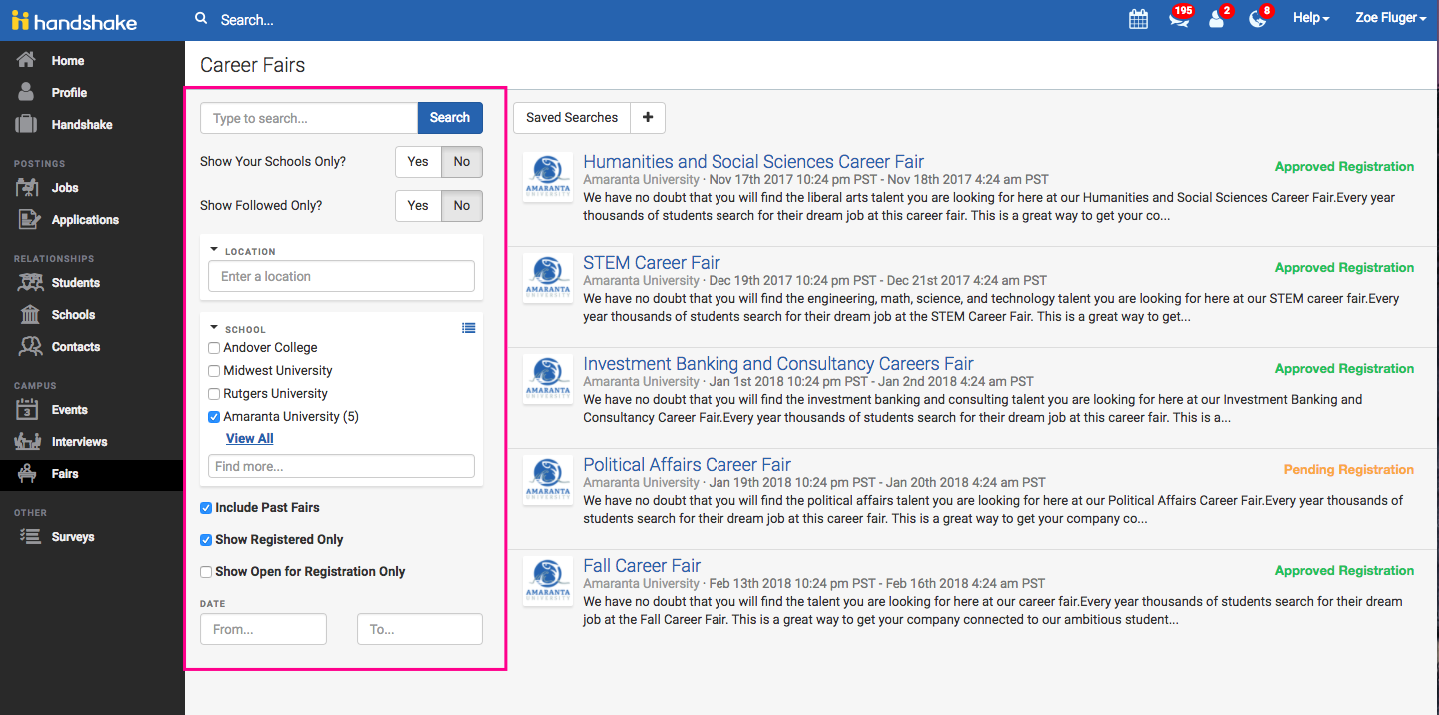 Once you have found the Career Fair you're looking for, click on the name of that Fair.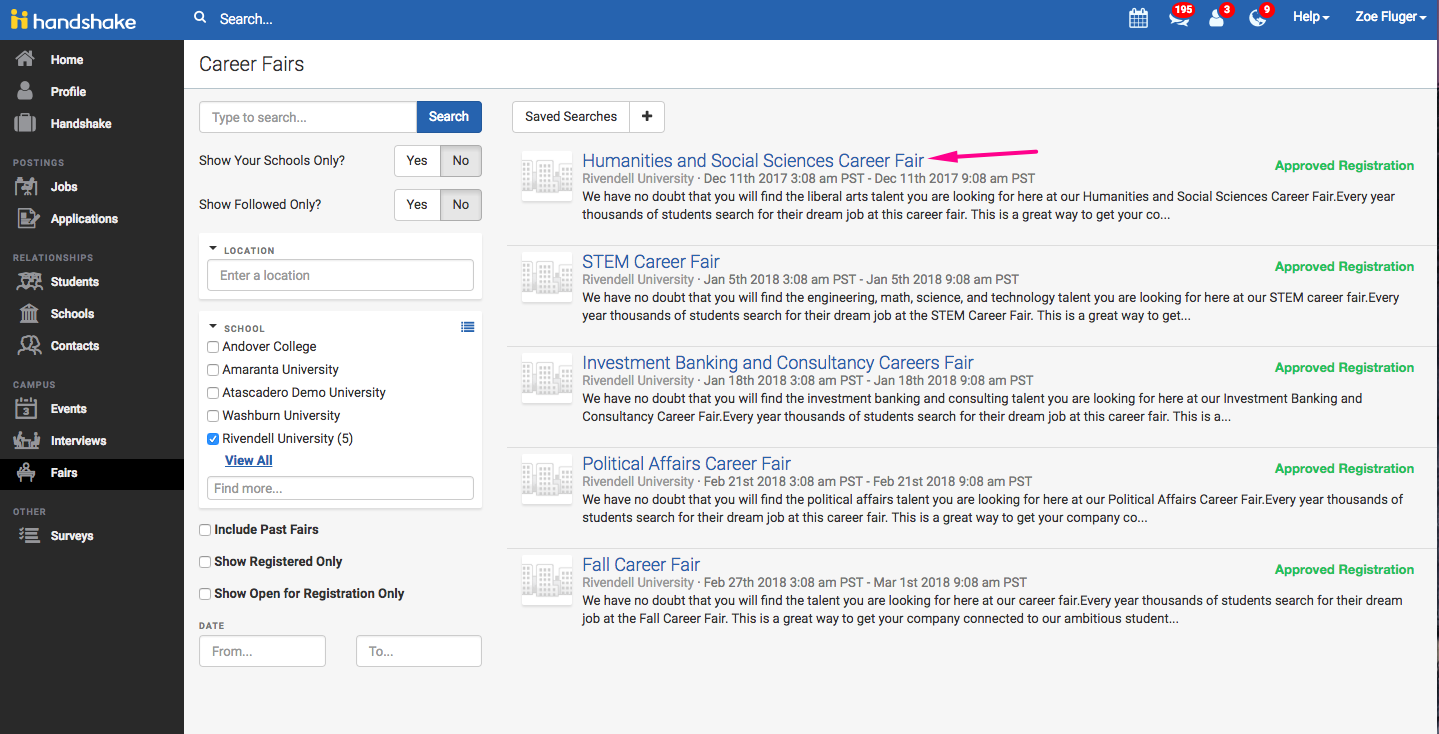 Next, click on the green Registered button, and then View Registration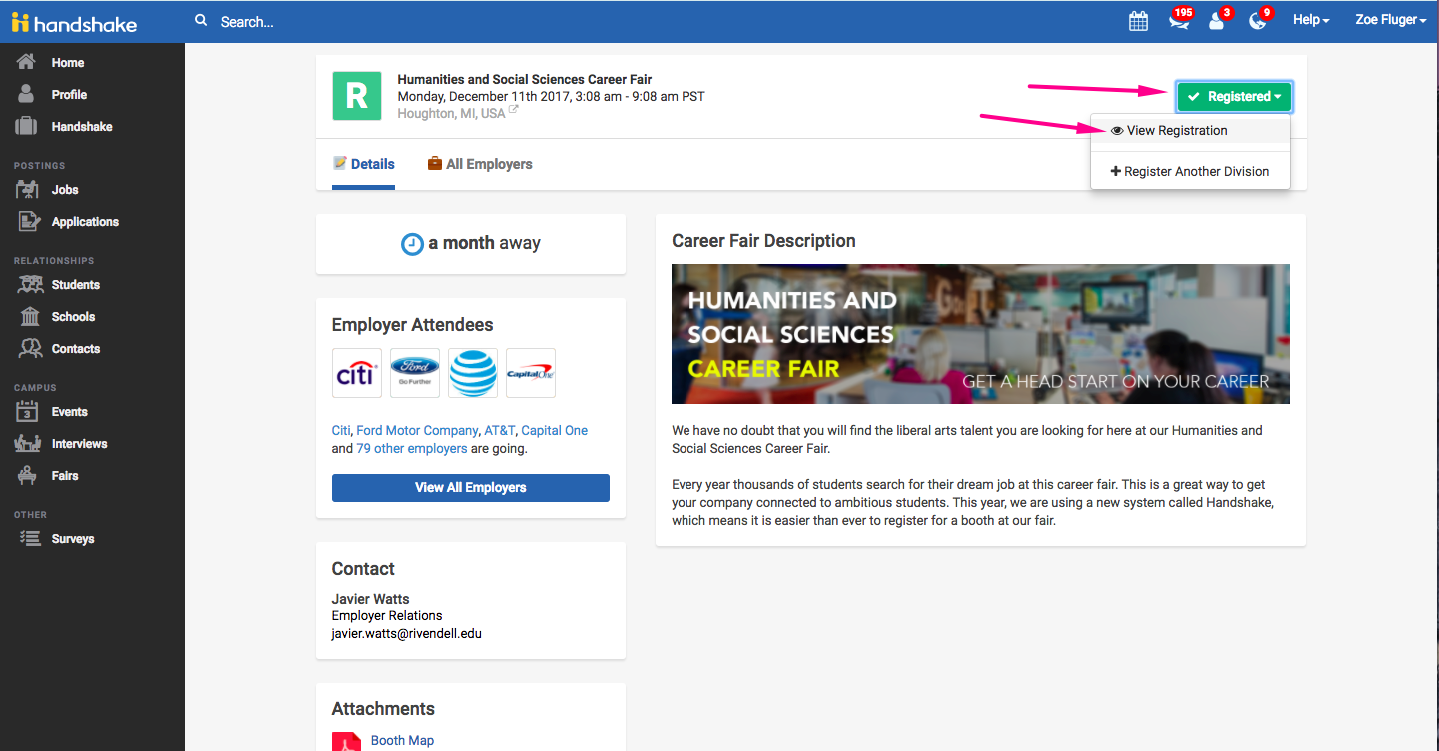 On the next page, scroll down until you see Invoices. Click on Download next to the invoice you wish to view.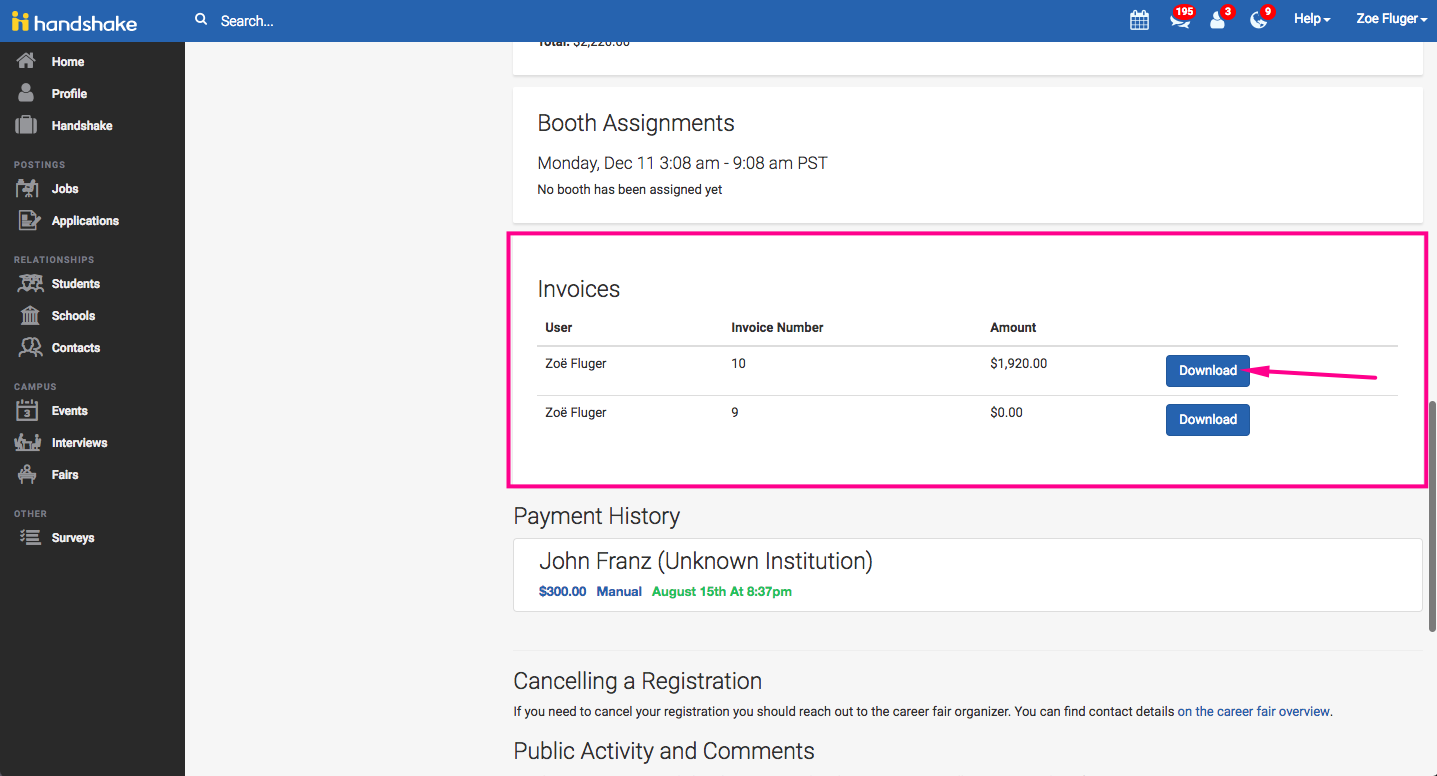 This will directly download your invoice as a PDF for your records.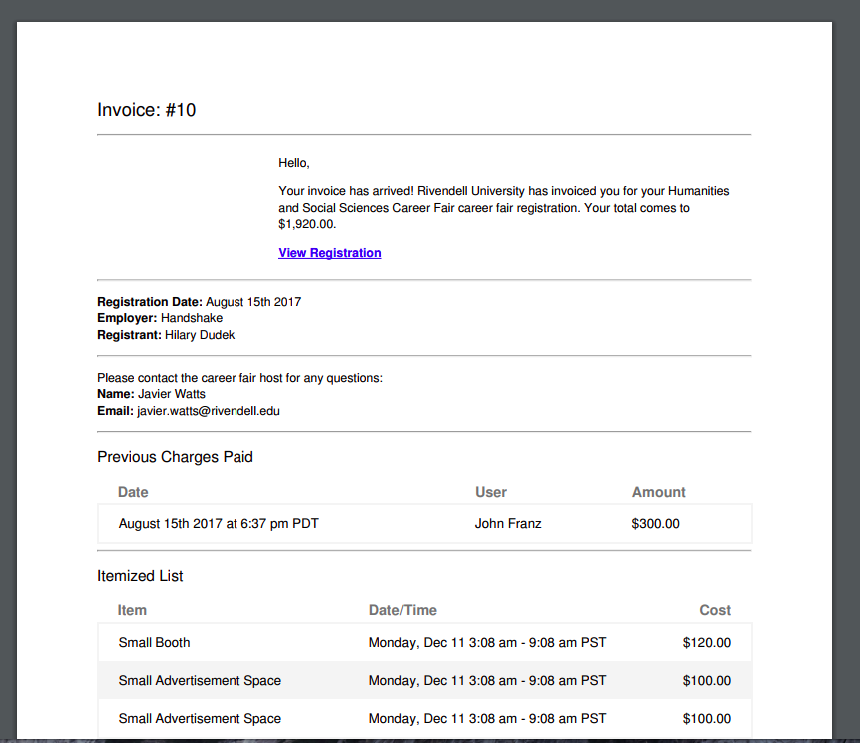 Please note: We do not have the ability to provide receipts for Career Fairs. Kindly reach out to the Career Services Center you wish to receive a receipt from.