Important Note: you will not be able to edit the number of representatives attending the fair. If this is needed, please reach out directly to the Career Fairs Point of Contact, location on the Career Fair's overview page.
Note: this process is not supported for Virtual Fairs, since 100 representatives are automatically included.
Adding a Representative to an Existing Registration:
1. First, refer to this article on how to locate and edit an existing Career Fair Registration: How to View/Edit a Career Fair Registration.
Note: If the Registration Period has closed, you will no longer be able to make edits. Please contact the Career Fair Point of Contact for assistance. Their information can be found on the Details page of the Career Fair.


2. Once your registration has been located, and you are on the page to edit your registration, scroll down until you see the Representatives section.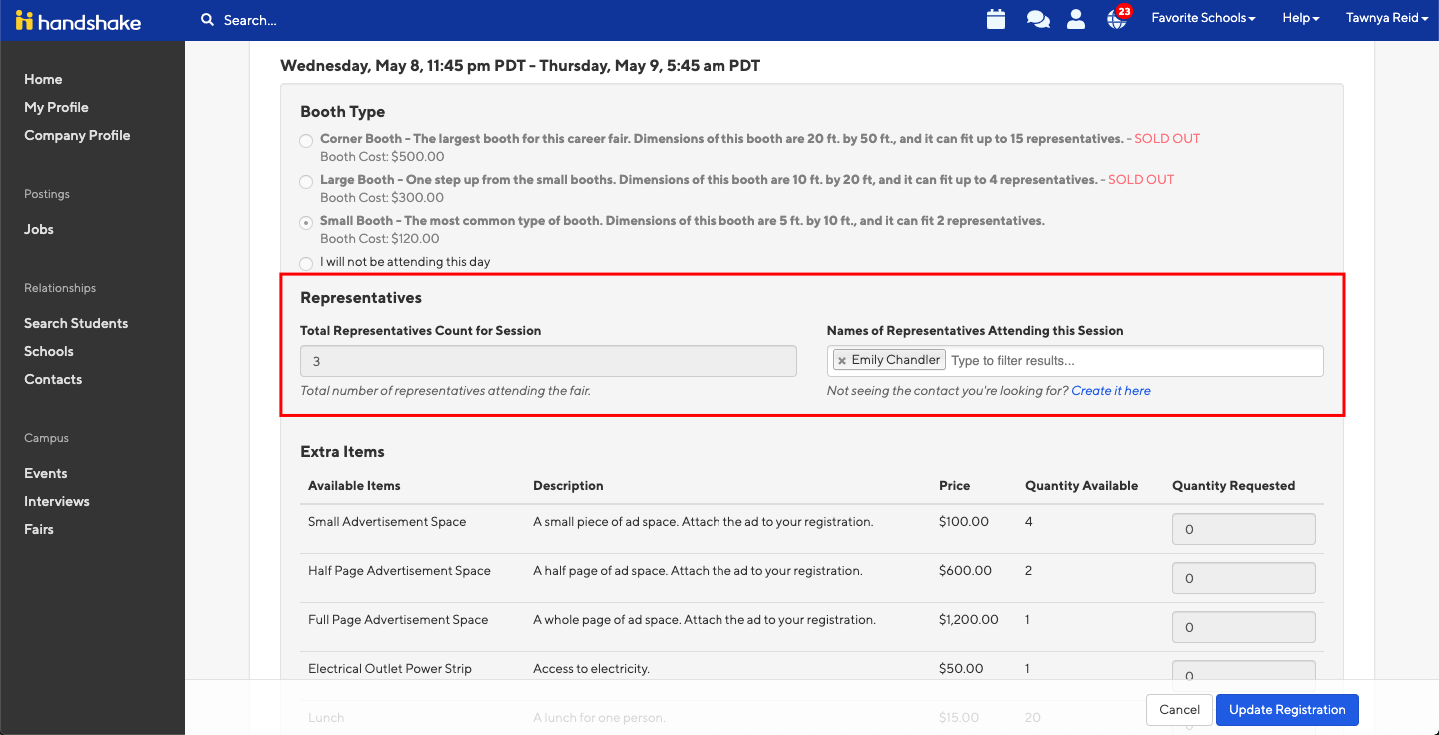 3. From here, click into the search bar under
4. This will auto-populate a list of users that you can add as representatives. Type into the search bar to locate a specific user. Click on the desired user's name to add them.


5. Click on the "x" next to a representatives name to remove them as representatives.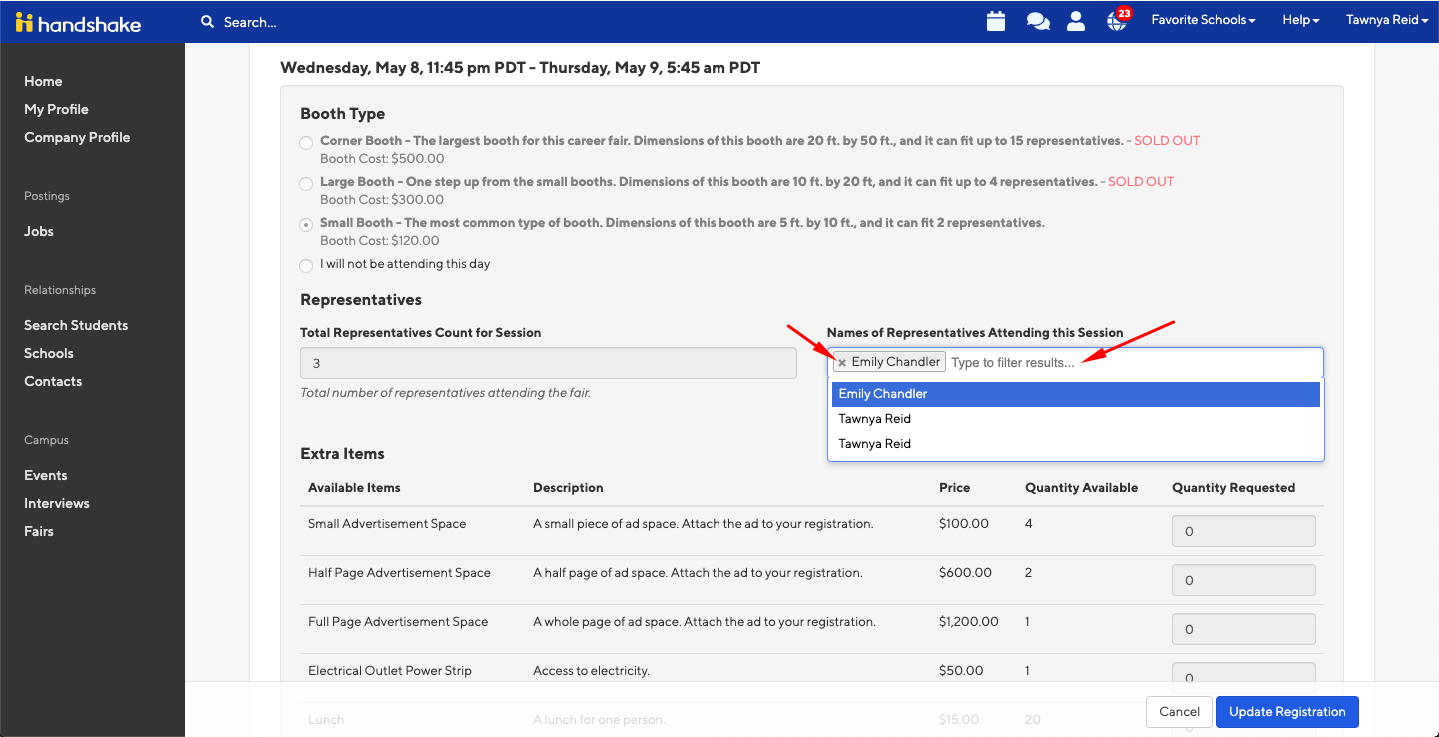 6. If you're not seeing a specific staff member, no worries! Simply click on Create it here under the search bar to create a new contact. In selecting this a screen will pop-up for you to fill out the contacts information. Once this is filled out, click on Create Contact.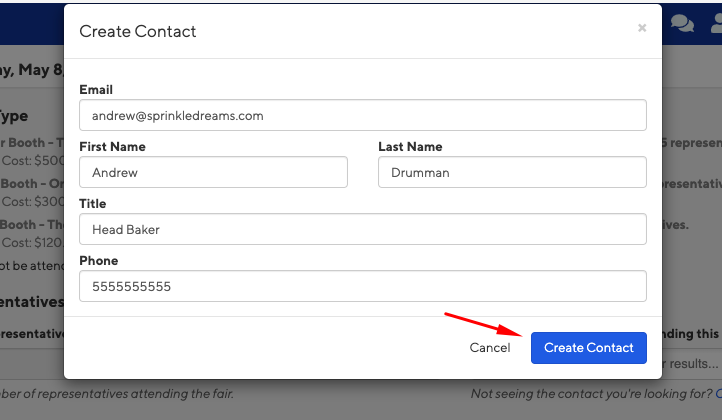 7. Once the contact is created, search for the newly created contact in the search bar to add them as a representative.


Note: Individual representatives listed cannot surpass the total number of representatives per session. If you need this number increased, kindly reach out to the Career Services Center that is hosting the fair, to put in a request to have them adjust this number for you. The Career Fair Point of Contact's information can be found on the Details page of the Career Fair.