If you have a registered for a career fair, you can go back into the system to View or Edit a career fair registration.
1. Log into Handshake. Navigate to the "Fairs" on the left hand navigation pane.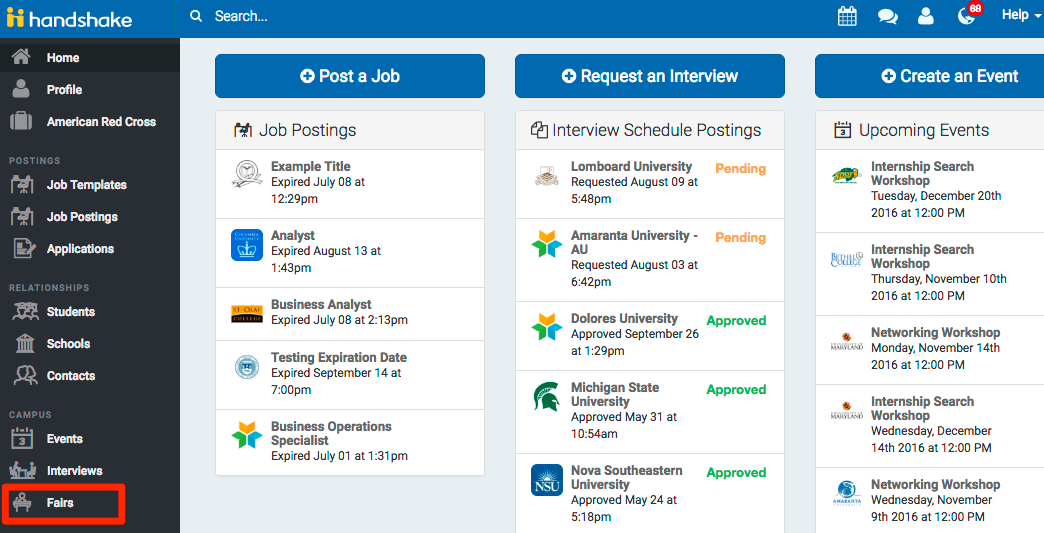 2. Select "Show Registered Only". This will bring up all fairs for which you have pending or approved registrations. Click on the Title of the career fair you would like to view (each title is a blue hyperlink).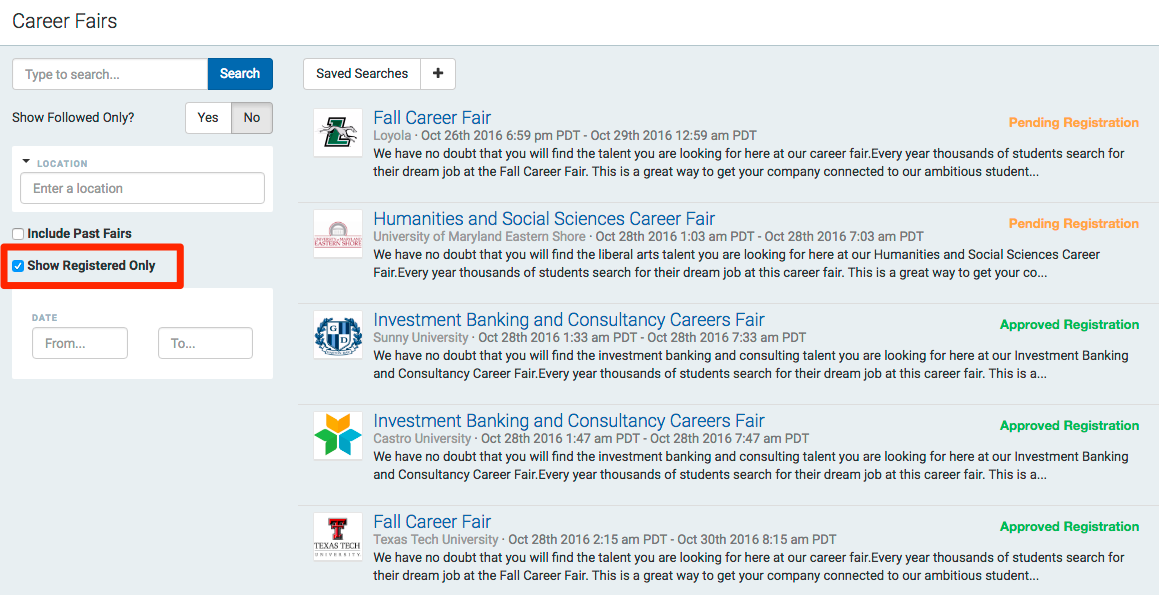 3. Click on the green Registered button towards the right of the page and then select View Registration. 

4. You will be taken to an overview of your registration, including our payment status, any survey responses and the booth options you have chosen. To edit your registration, click "Edit" in the top right hand corner of the registration.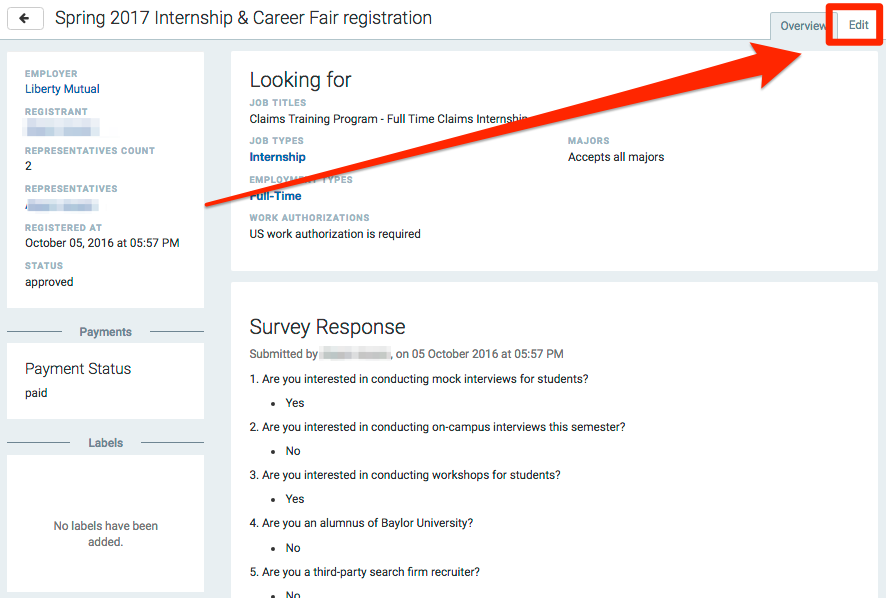 5. On the next screen, you can edit the following fields:
Company/Organization Description
Names of Representatives Attending
Looking for Jobs: types, employment types, sponsorship, OPT/CPT eligible
Looking for Majors
Survey Responses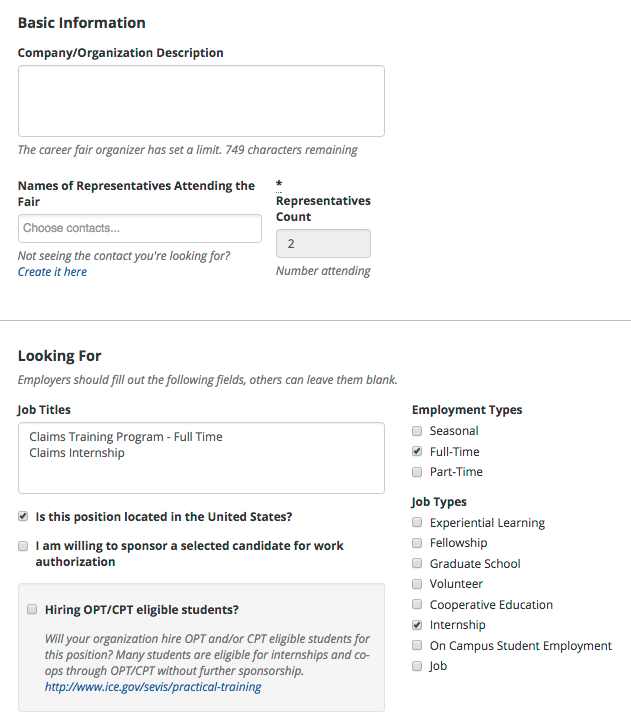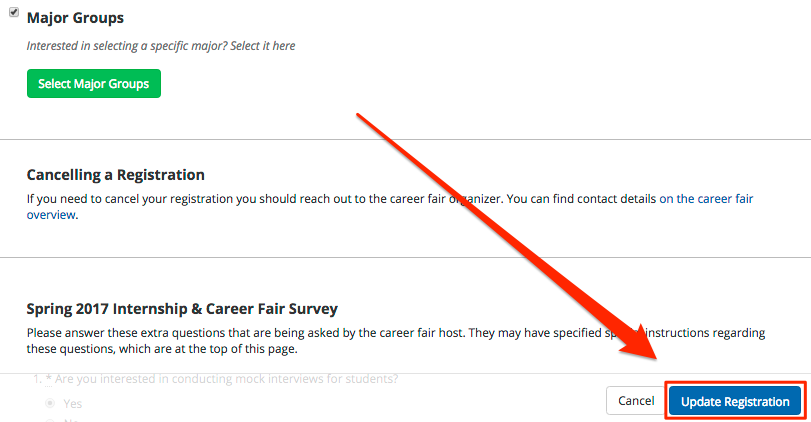 6. When you are finished with the updates, click "Update Registration" and you will be taken back to your registration overview with a confirmation message that says "Your registration has been updated".