In order to pay for a career fair you will need to view your registration and check on the status of your registration.
Important Notes to Read First:



We recommend reviewing the steps in

How to search for a career fair to find the career fair registration you are looking for.


If you would like to pay by credit card you will need to wait until your registration is approved, if you are paying via the manual method you will need to follow the instructions from the University's Career Center.


If you need a receipt for your payment, please reach out directly to Career Fair's Point of Contact as these can only be generated by the school.


A Career Fair's Point of Contact can be found on the Fair's overview page on Handshake.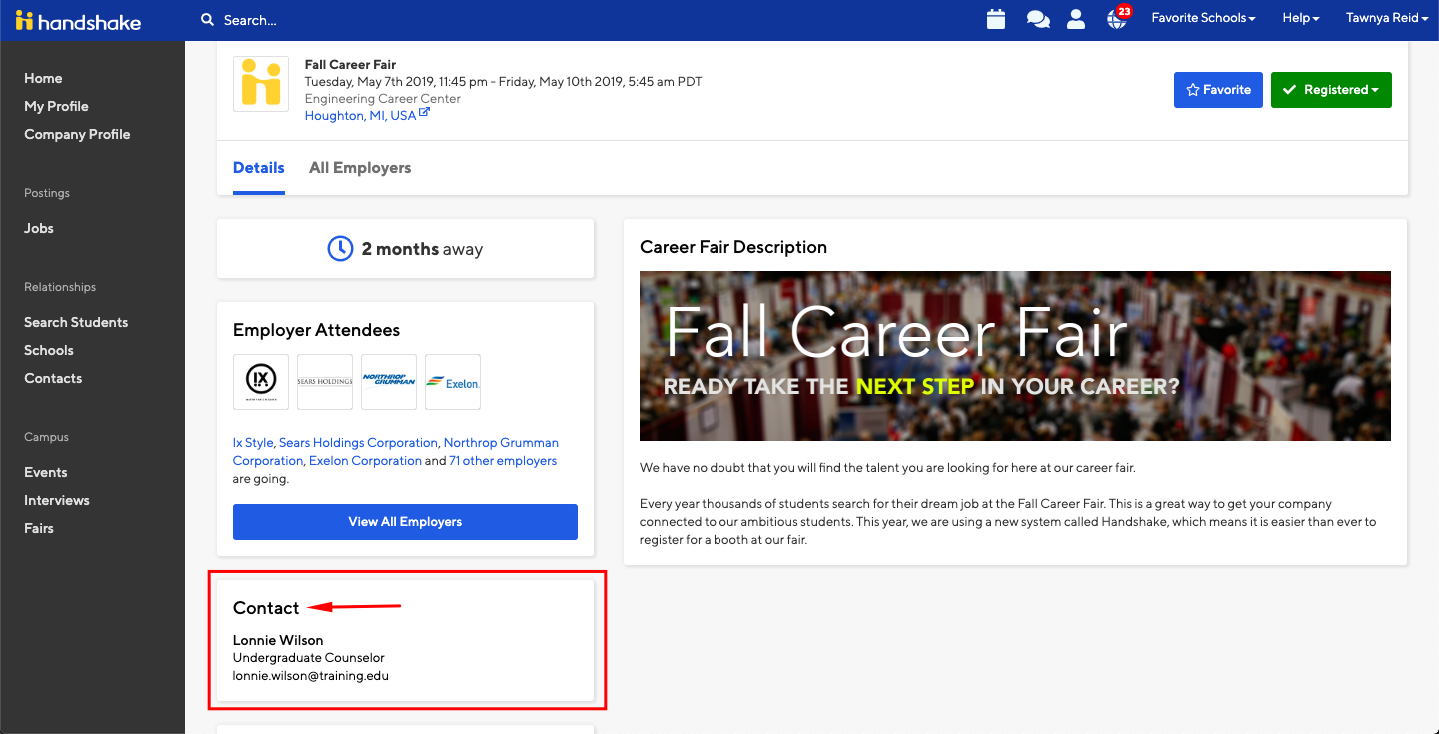 How to Pay Your Invoice on Handshake:
In your email, you should see an invoice notification that looks similar to this:




On this email, Click Pay Here which will take you directly to your career fair registration
Once you're viewing your registration, click Pay Now under Payments, located towards the left of the page to pay with a credit card.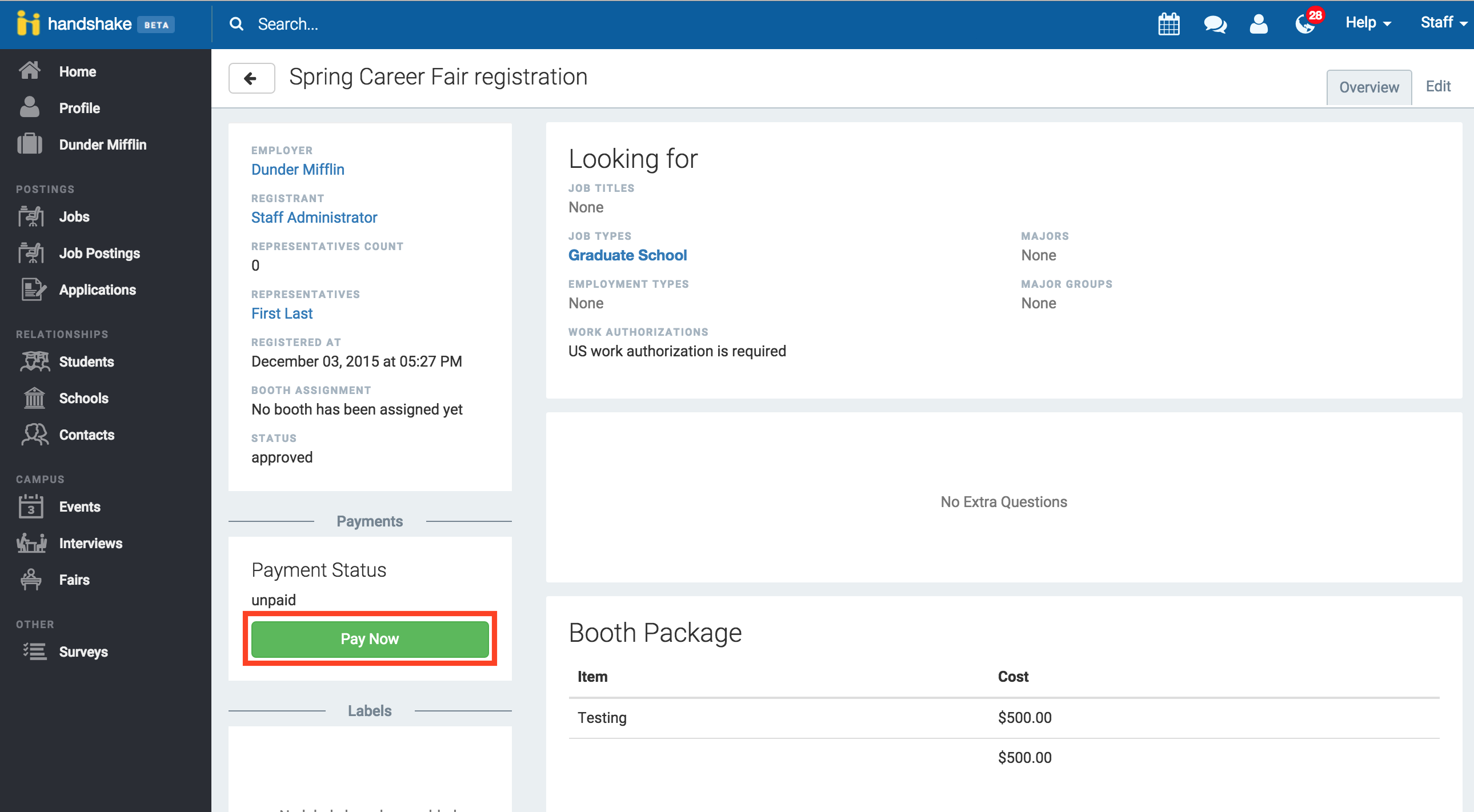 Troubleshooting Tips:



If you do not see the Pay Now option, you most likely opted to pay manually when originally registering for this fair. In this case, you will need to follow the instructions on the invoice and review your payment status that will be updated by the career services office


If you have to make an additional payment, but do not see this Pay Now option any longer, check your payment status. It will need to say "invoiced" in order for you to be able to make a payment. If the status is "paid", please reach out to the Career Fair's Point of Contact. They will need to change the status to "invoiced" in order for you to make a payment. You can find this contact information on the Career Fair's overview page. if the status says "unpaid", it will need to be updated to "invoiced".


Enter your payment information to the popup and click the Pay amount button when you are ready to submit your payment


You may receive a decline error if the school uses a third party company to process their payments on Handshake that you have not used before. This typically occurs when the card won't accept payments generated from the third party company. In this case, we recommend contacting your credit card company and have them approve payments generated through the company.