Handshake does not currently support multiple company profiles to be created under the same email address. One email address can only be connected to one company profile at a time.
For an optional workaround, we would recommend registering for another account using a second email address, if you're able. Please note that this will require remembering both login credentials for the two separate accounts. You can get started registering for your second account here: https://app.joinhandshake.com/employer_registrations/new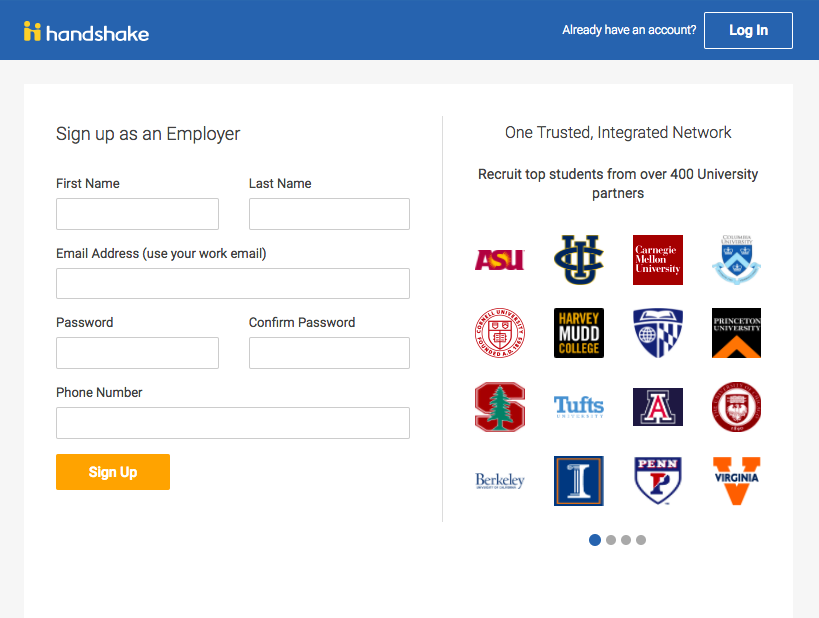 Another possible workaround: Create one company profile as your main company. Edit the company profile description to give a general overview of your company, and then also list all of the other companies you will also be recruiting for under the umbrella of your main company on Handshake. 

Next, add divisions. You can add divisions by following the process here: How do I add divisions to my company? Once you add a division to your company profile, they will be available to connect to any jobs you wish to add them to.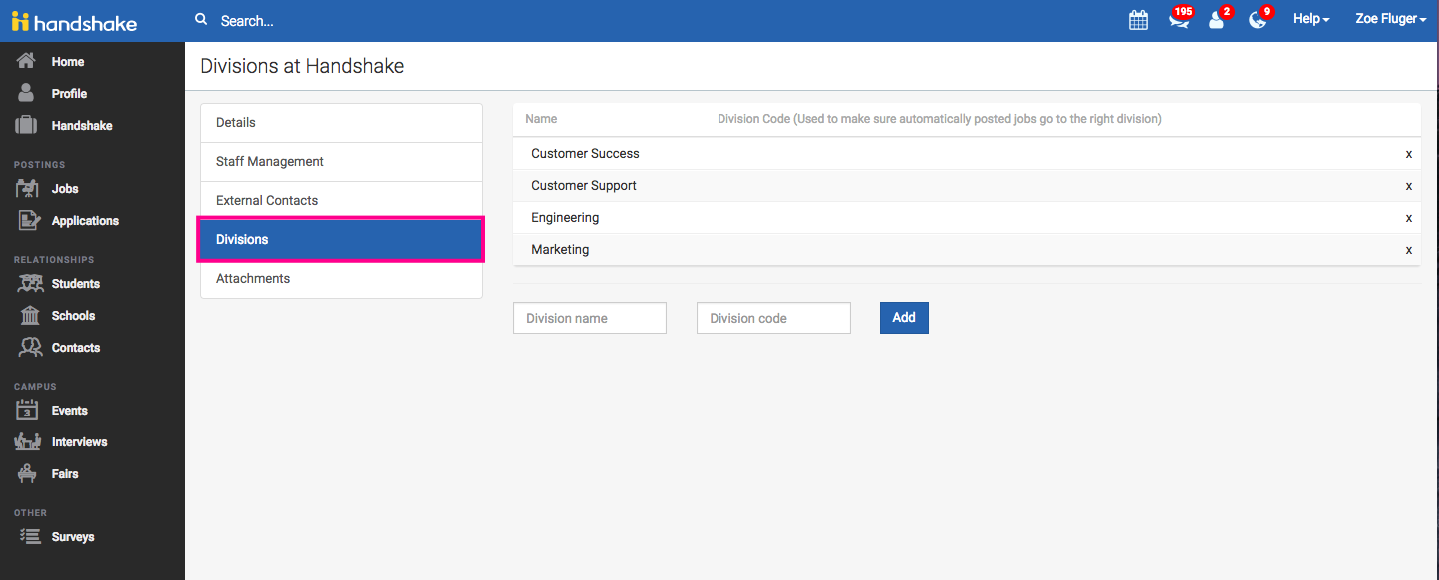 Finally, we would then recommend adding specific company information to any job descriptions moving forward.
For example, if you are recruiting for one specific company apart from your main company, you would list them as the division on the posting, but then also add a section in the job description that clearly describes the company and provides the specific website for said company.