Inviting colleagues to create a Handshake account is helpful, as the special link created automatically assigns the necessary role to their account and automatically connects them to your company. This article walks you through how to generate the invite link and invite your colleagues to join your company profile.
1. Click on your name in the upper-right corner of the screen, then click Teammates from the dropdown menu.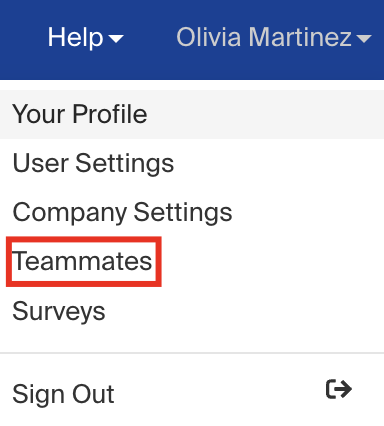 2. Click Copy Invite Link in the upper-right corner of the page.
3. In the popup window that loads, select the appropriate role for the user(s) you'd like to invite, then copy the link that populates below.
Share this link with your colleagues. As long as they use the copied link to register on Handshake, they will automatically connect with your company with the assigned role when they complete the registration process.
Note: if you would like to invite multiple colleagues with different roles, you'll need to generate a new invite URL per role type!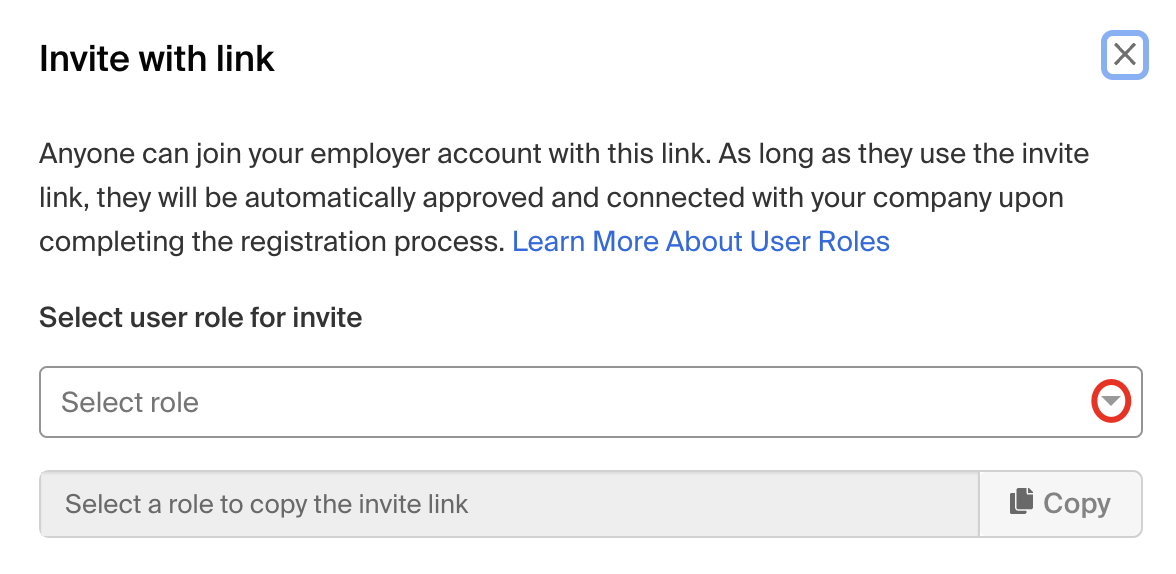 The signup flow for invited staff is outlined in Create an Employer User Account, Join a Company, and Connect with Schools, except they will not need to request access to your company. Tip: share this resource with your colleagues!