Invite colleagues to create an account and join your company profile on Handshake with a unique invite link.
If your colleague has already created an account and haven't connected to a company profile, and you'd like to manually add them, refer to How to Manually Add Teammates to your Company's Profile.
1. To begin, click on your name in the top-right corner of any page, then select Teammates from the dropdown.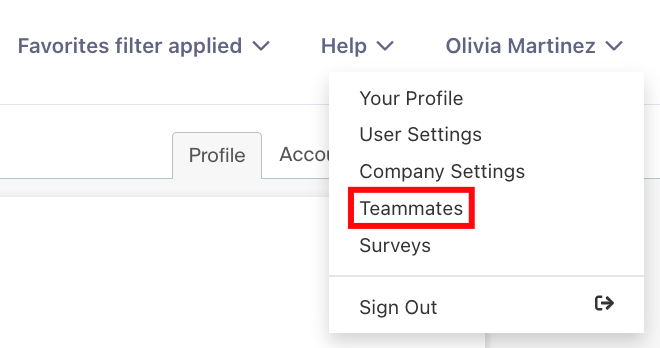 2. Click the gray button Copy Invite Link in the top-right corner of the page.
3. In the popup modal, select the appropriate role for the user(s) you'd like to invite, then copy the link that appears.
Share this link with your colleagues. Please note that the invitation link will expire after 48 hours. After this time, a new link must be generated and sent.
By using the link provided, your colleagues will automatically connect to your company with the assigned role.
Note: each role type on Handshake requires its own unique invite URL.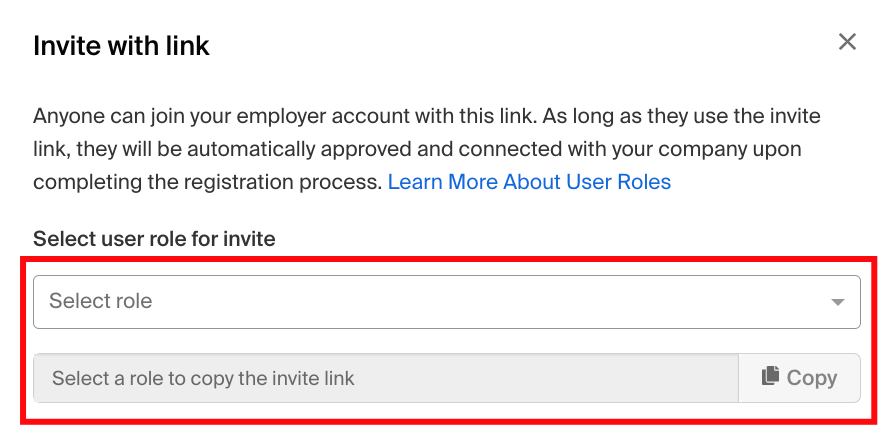 Invited colleagues can also refer to Create an Employer User Account, Join a Company, and Connect with Schools.