Labels are tags that your career services office can apply to data in Handshake to help classify, organize, and elevate that data. Labels may be used in a variety of workflows–one way is to help highlight items of interest for students.
You can search using labels in the Jobs, Events, and Interviews sections in Handshake.
Jobs and Events
Click on Jobs or Events from the upper-left corner of Handshake, then click on All Filters.

Scroll down in the popup to "Labeled by your school". Suggested labels may be displayed, which you can select from, or click the dropdown to select from all available labels.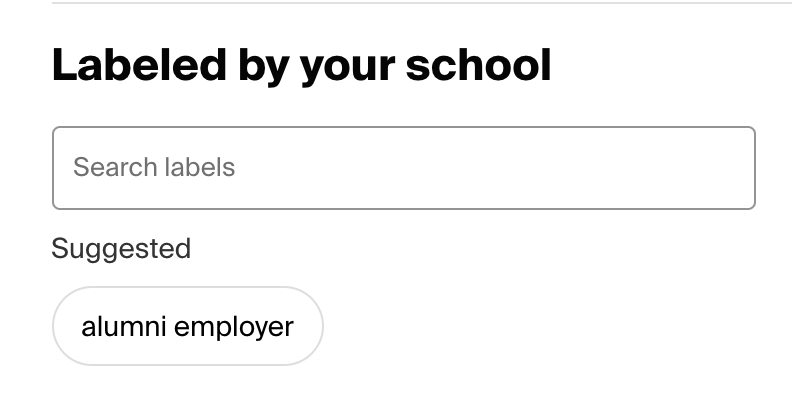 Interviews
Click on Events in the upper-left corner of Handshake, then click the tab for On-Campus Interviews. In the filters on the left of the page, scroll down to Labels. Label names are displayed with a count of results in parentheses, for example "alumni employer (2)".
Click View All to select from the full list of available labels, then click Done to apply your selections.