If your school is using appointment scheduling in Handshake, you can follow these steps to request an appointment with a career counselor.
1. Click on Career Center in the upper-right corner of your screen.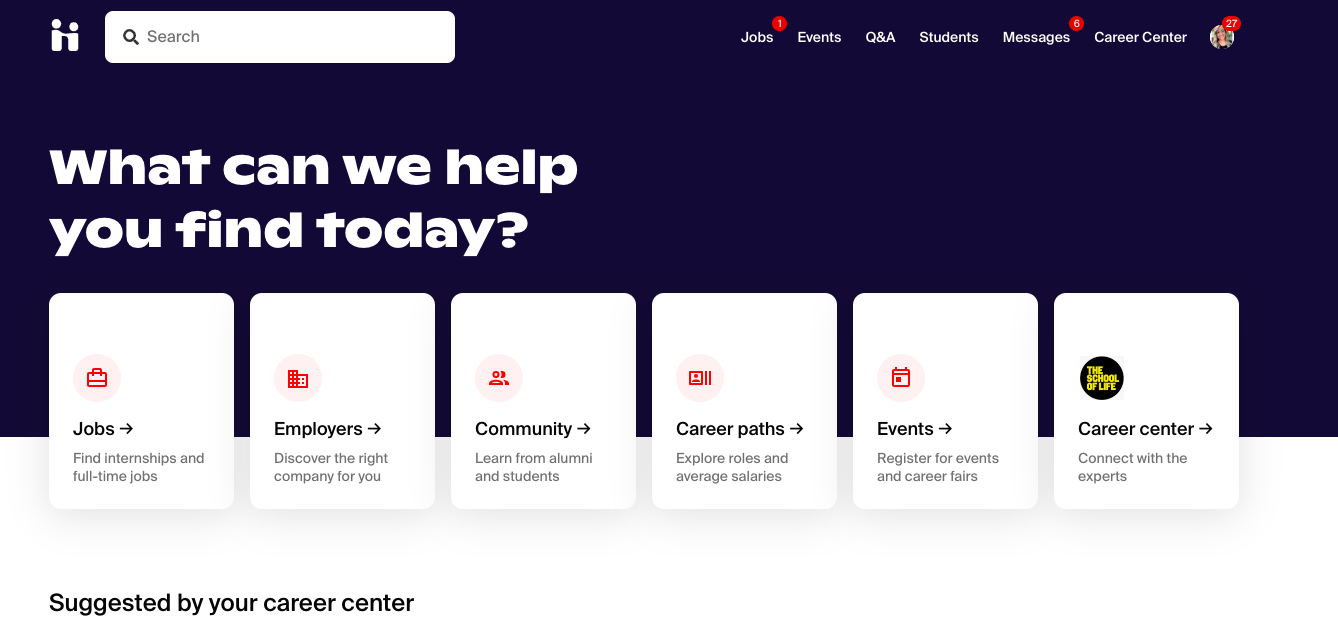 2. Click on Appointments from your Career Center's page.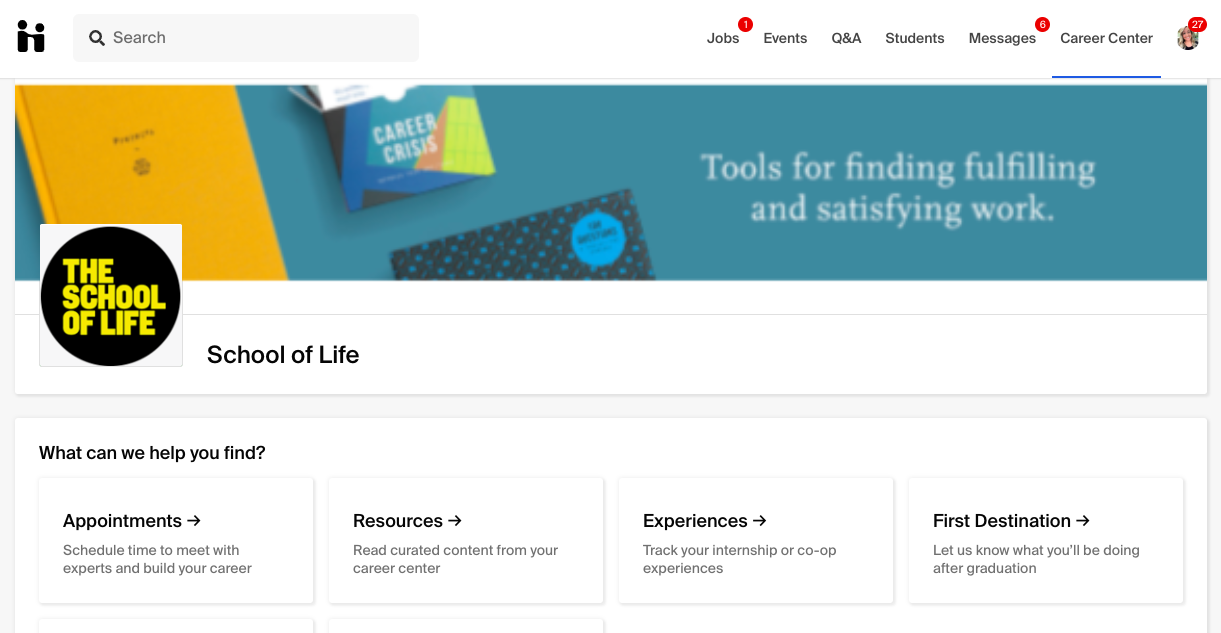 3. On the following page, you'll see any past and upcoming appointments you have scheduled. To request a new appointment, click the Schedule a New Appointment button in the upper-left of the page.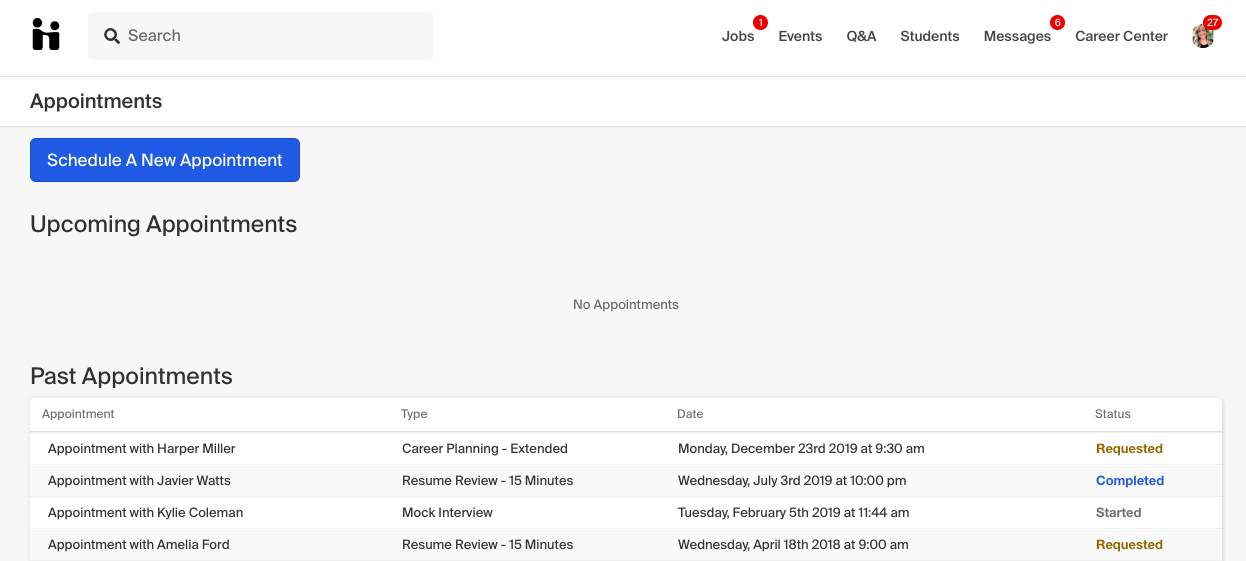 4. Click on the desired category, then click on the desired type of appointment. You'll see a list of available appointment dates appear based on the category and type selected. From this page, you can use the Category, Type, Staff Member, and Appointment Medium menus to change selections and see appointment availability options.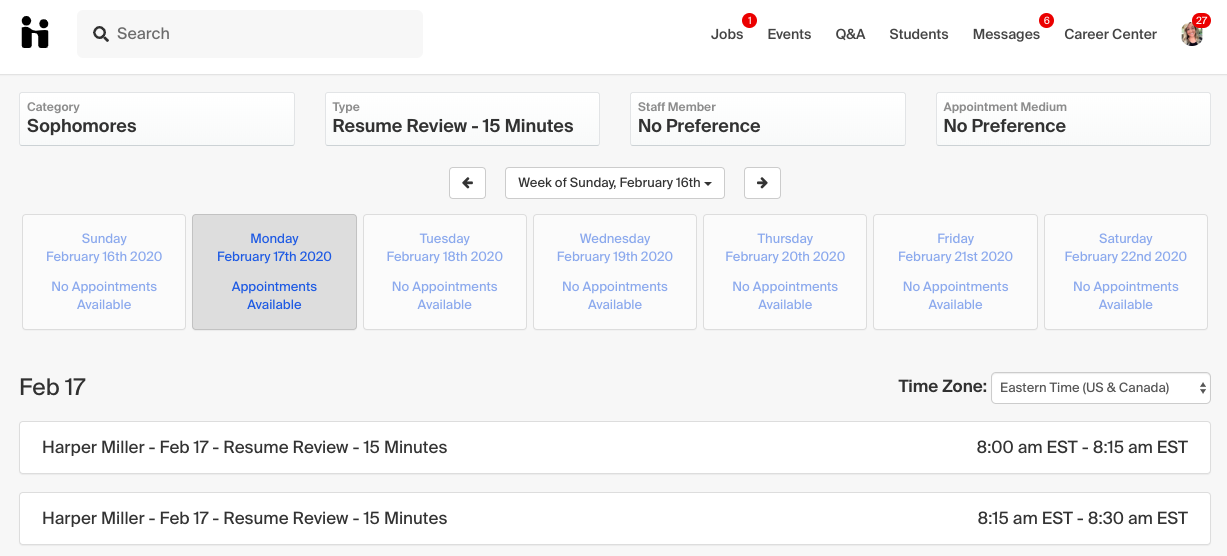 5. Click on a time that works for you, then enter details about the appointment in the "What can we help you with?" section, then click Request in the lower-right of the screen.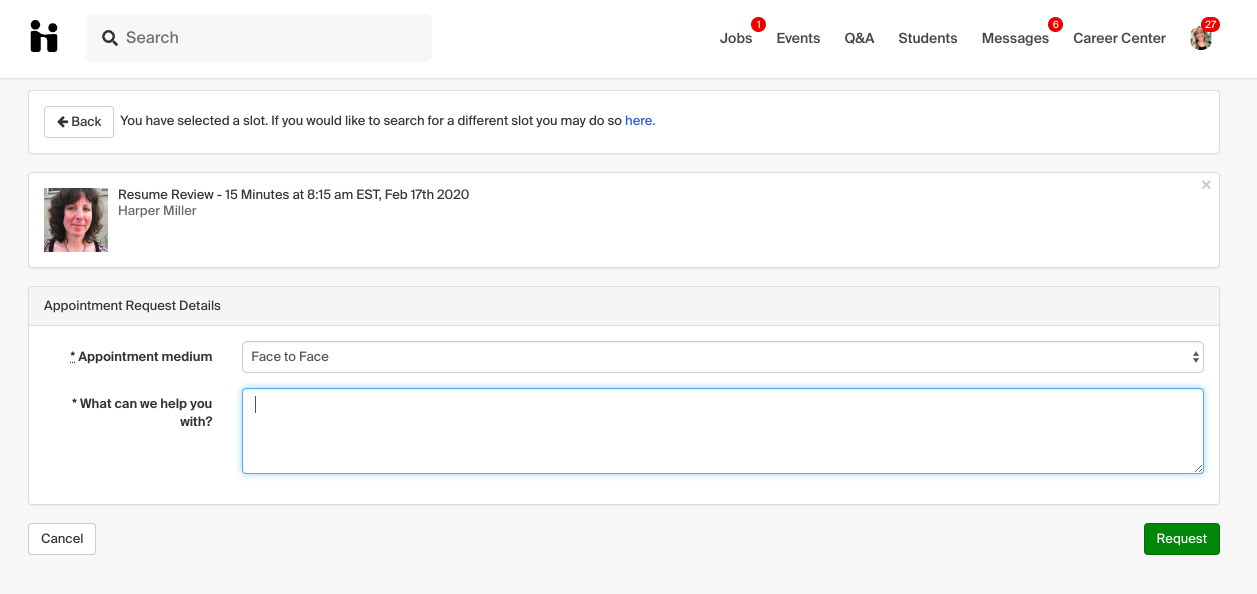 6. You will be taken to the overview of the appointment where you can cancel the appointment or add comments before the appointment.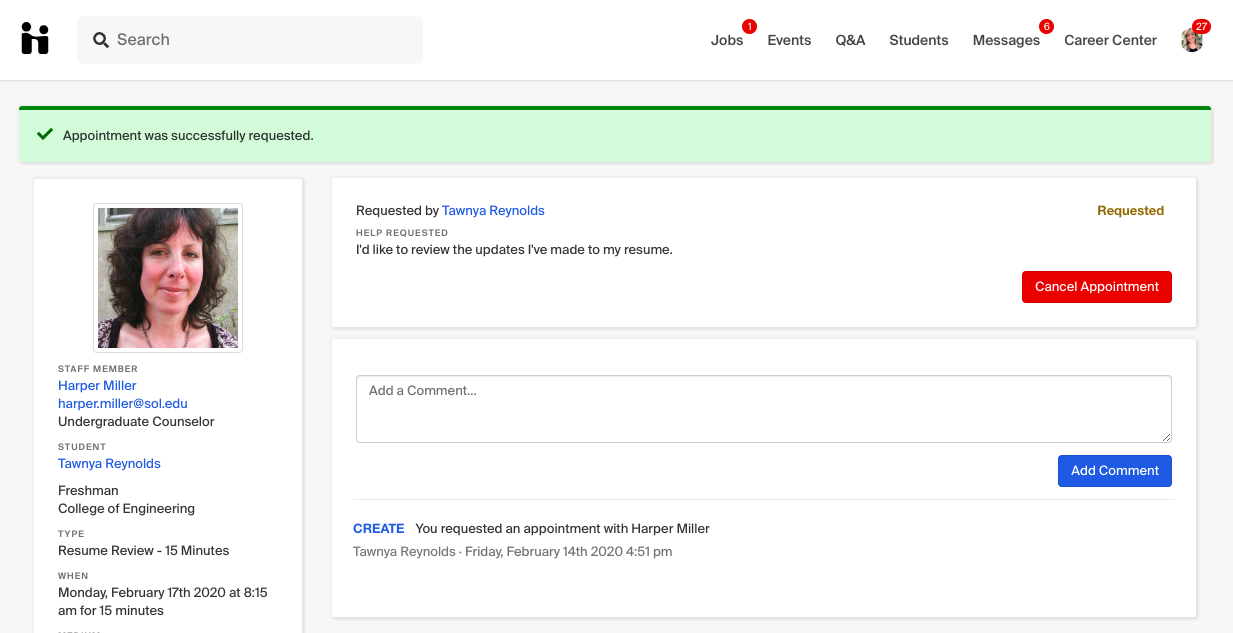 Make sure that you check your notifications for updates to the status of your appointment!
Not seeing "Career Center" in the upper-right of your screen?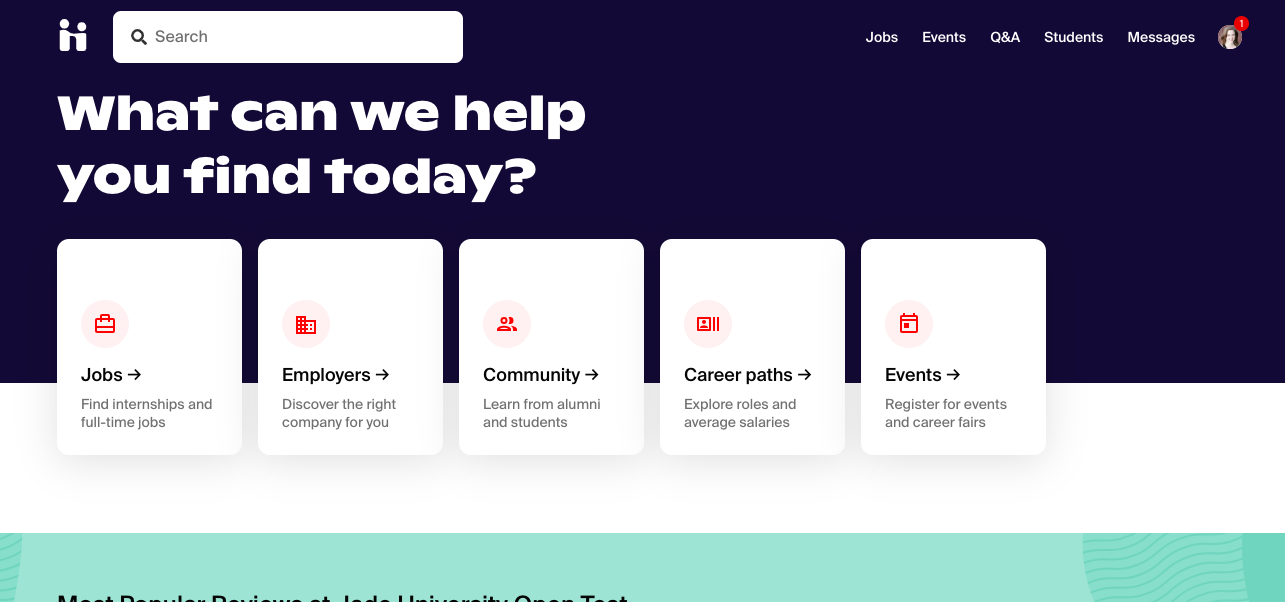 If you do not see the "Career Center" tab in the upper-right of your screen (to the left of your account icon), it means your school doesn't currently partner with Handshake (yet!) If you're enjoying your experience on Handshake, feel free to encourage your career center to formally partner with us and we can unlock additional benefits for you and your university!