When setting up your Handshake account, you're prompted to select Career Interests. If your goals change and you'd like to update the selected interests, follow the steps below!
Note: If your profile is visible to employers, interests are not listed on your profile, however, employers may use advanced search filters based on Location Interests, Job Role Interests, Job Seeking Interests, and Job Hunt to help them connect with candidates.
You can update your interests from the "Your Interests" section of your profile (click the pencil icon in that section), or via the Career Interests page as described in the steps below.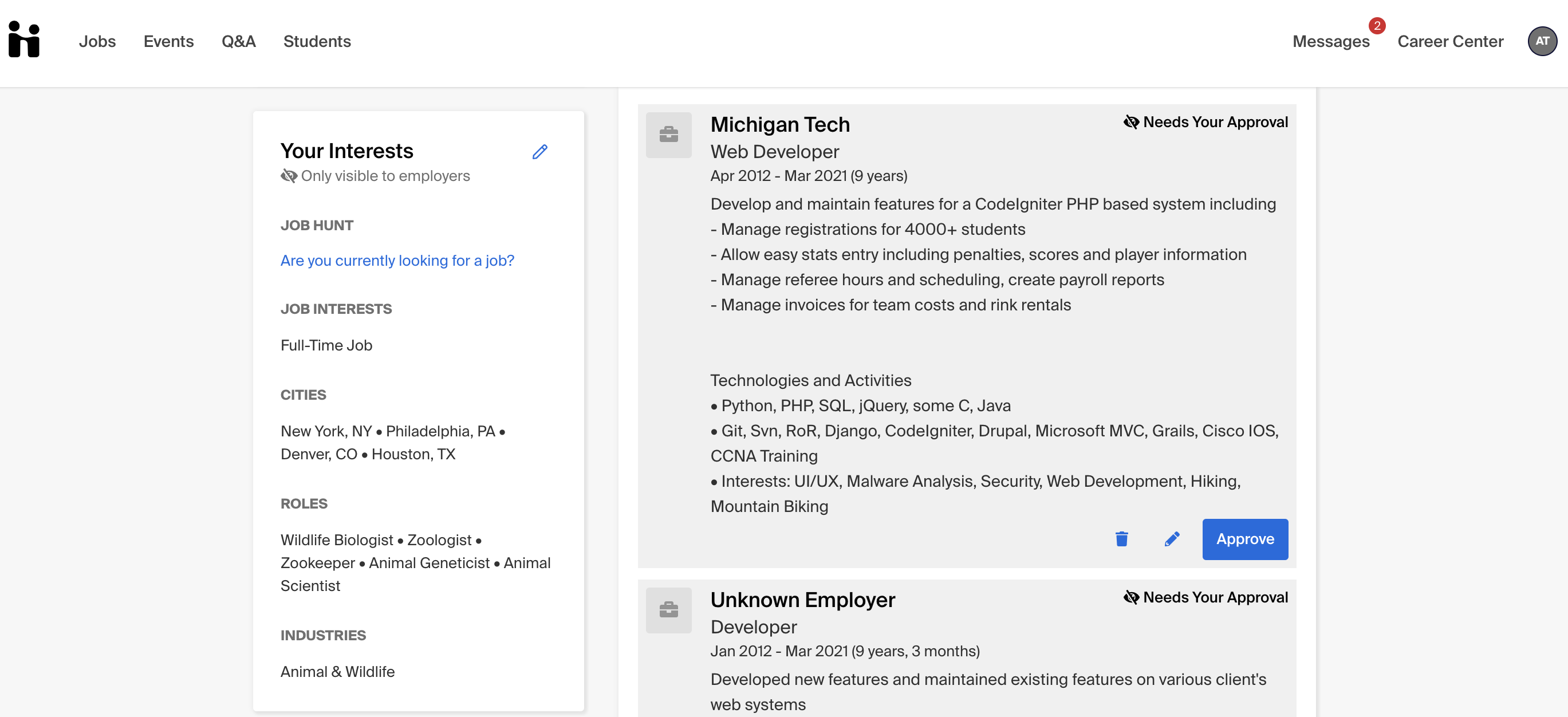 1. Click on your name in the upper-right corner, then click on Career Interests.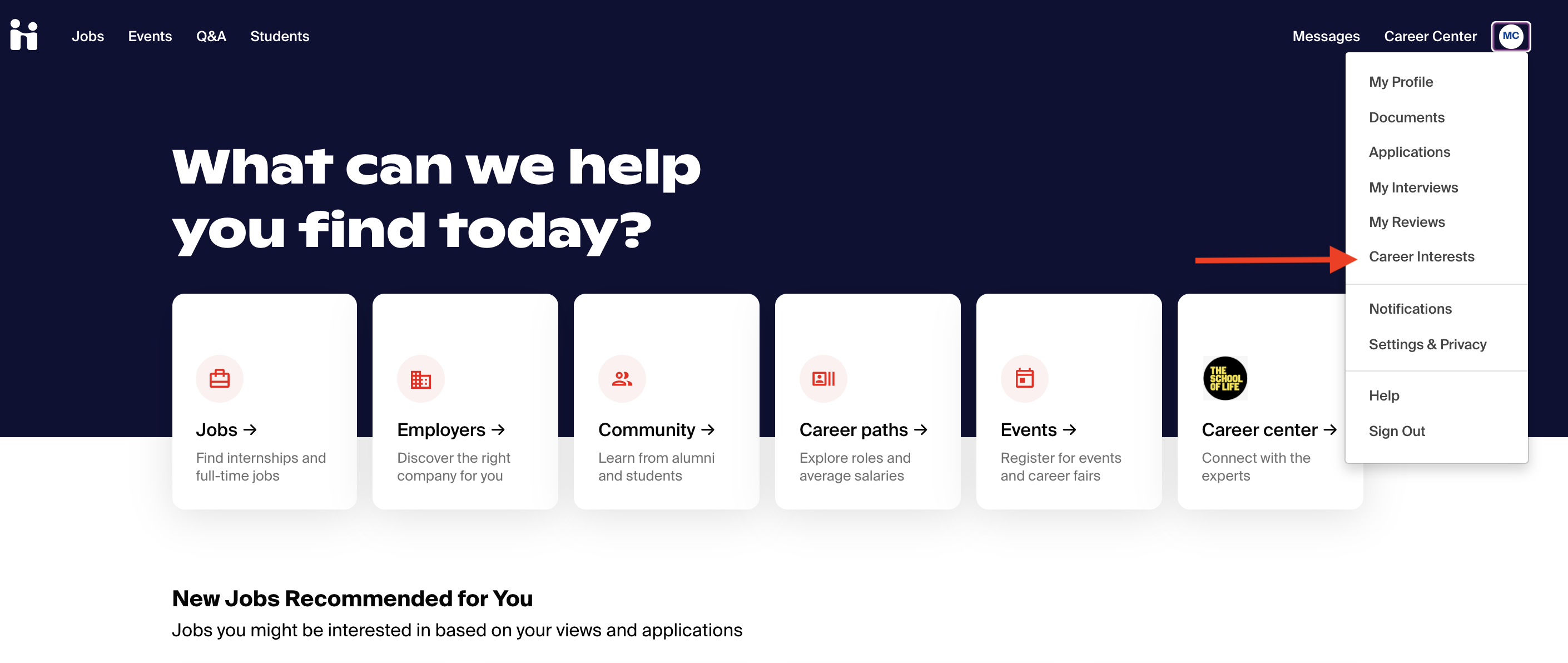 2. Select (or deselect) the checkboxes as desired in each section, then click Save My Career Interests in the lower-right corner of the screen.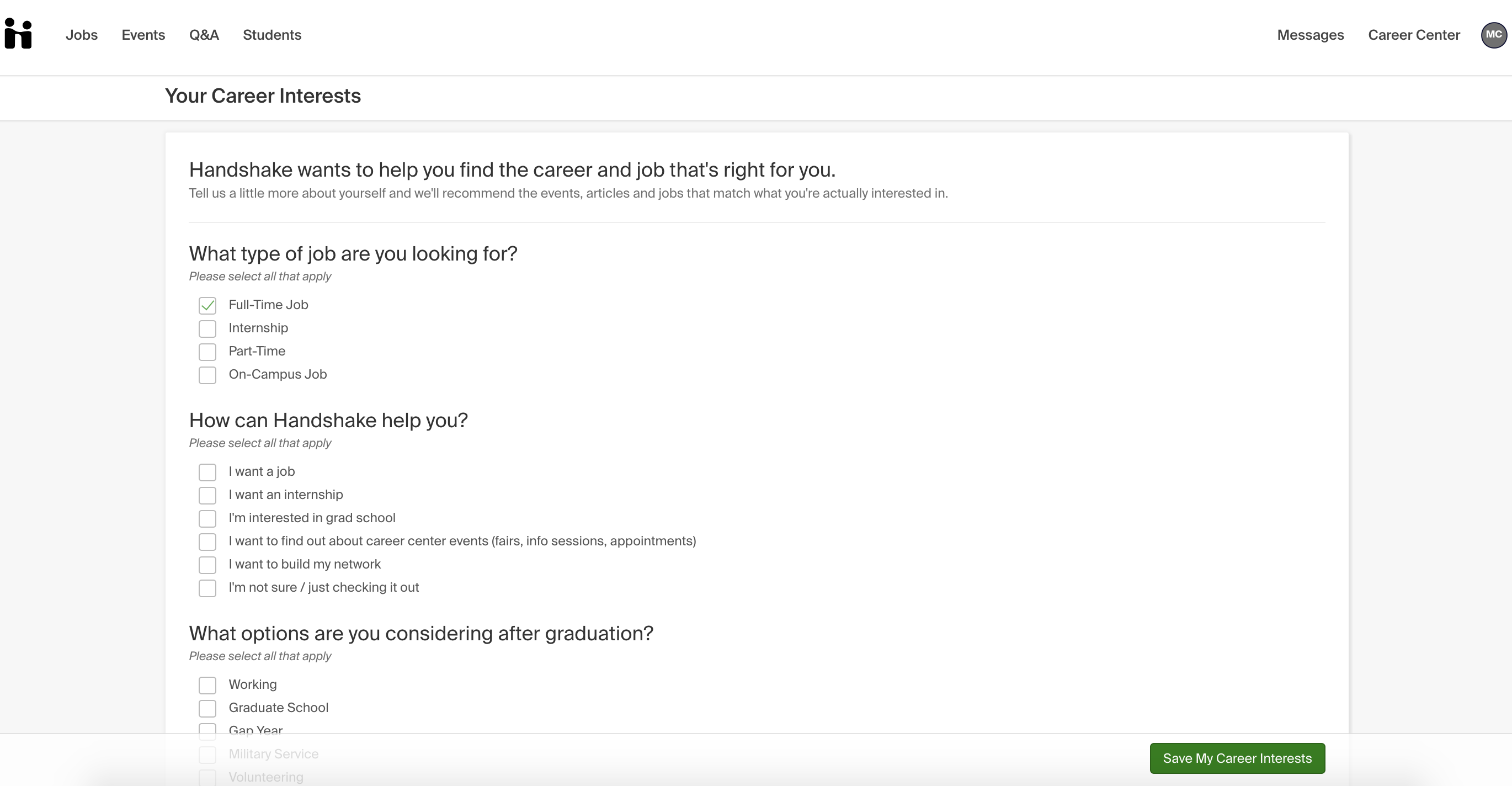 Troubleshooting Tip: If the changes aren't saving, try clearing your browser cache and cookies! If that doesn't work, we'd recommend trying another browser. To see our supported browsers, reference Handshake Supported Browsers.
3. Updated interests will appear on your profile on the left side, in the section Your Interests.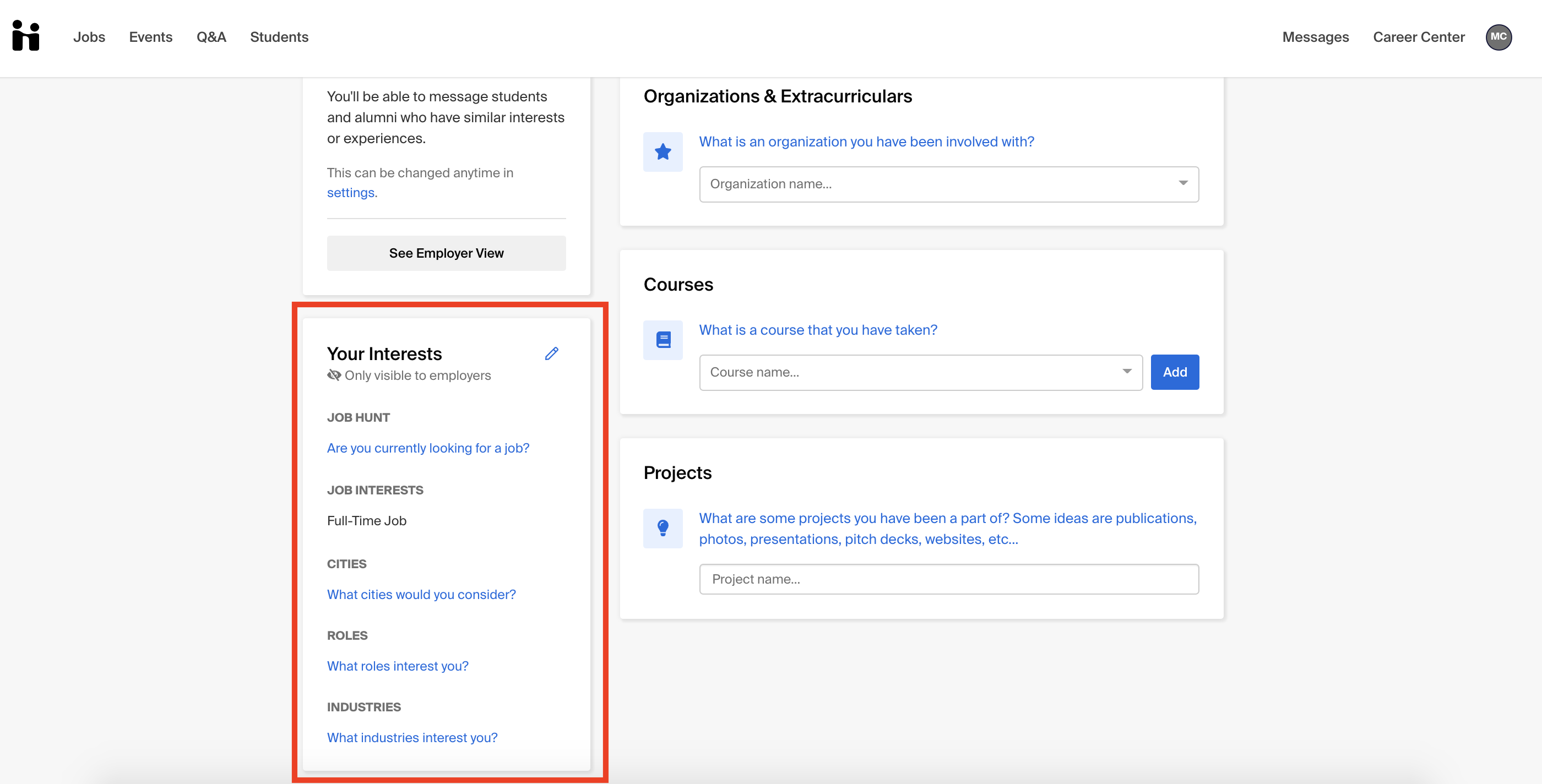 4. In this section of your profile, you can update your Job Hunt preferences as well. Click on Are you currently looking for a job? to select your current status. This status may used by employers to ensure they are reaching out to active job seekers, so we recommend keeping this updated!
Selectable Job Hunt statuses are:
Not looking for a job
Actively looking for a job
Not looking for a job, I have a job already
Not looking for a job, but open to opportunities
Not looking for a job, I'm going to grad school