With its robust web analytics and reporting tools, connecting Google Analytics with Handshake provides key insights into how students are engaging on the platform.
You can use an existing Google Analytics account or create a new one. Follow the steps provided in Get started with Analytics to create a new account.
Important: the Handshake <> Google Analytics is the average of all collected data points, rather than individual user information. We do not send protected directory information to Google Analytics so that there's no potential for FERPA violations if your institution chooses the integration.
To connect, you will need locate your Tracking ID in Google Analytics, then supply the Tracking ID in Handshake.
Locating the Tracking ID
1. Log into your Google Analytics account.
2. Click Admin on the Home page.
3. Click Tracking Info, then Tracking Code.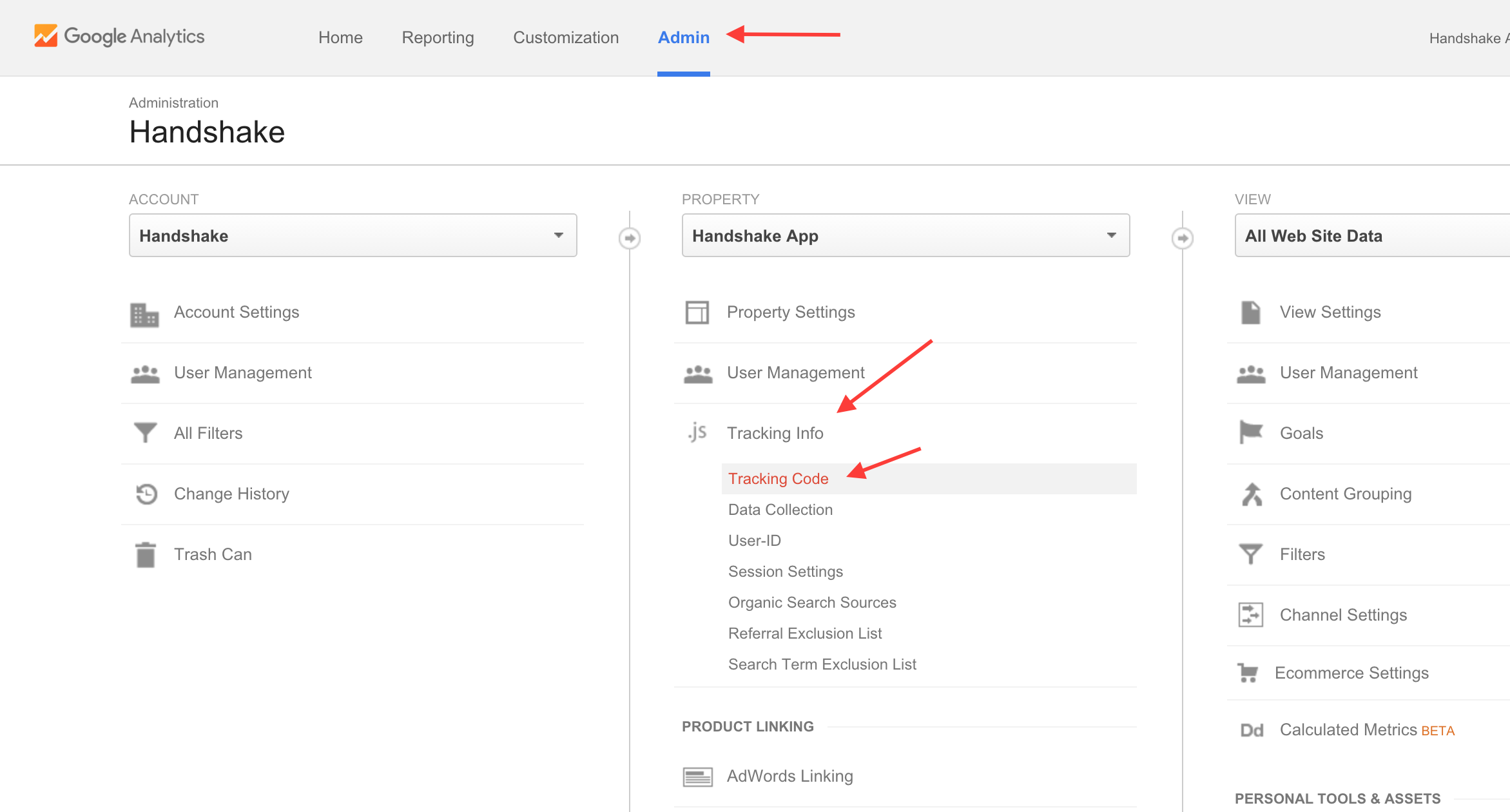 4. Copy the number located below Tracking ID.

Note: if a Tracking ID is not provided, you have a Google Analytics 4 property. Google Analytics 4 properties do not have a Tracking ID - it uses a Measurement ID instead. To create a Universal Analytics Tracking ID (i.e. an ID that begins with "UA-"), follow the details provided in Set up Analytics for a website (Universal Analytics).
Adding the Tracking ID to Handshake
1. Log into Handshake.
2. Click your name in the upper-right corner of the screen, then click School Settings.
3. Scroll down to the bottom of the page and locate the section titled Tracking, then paste the copied Tracking ID into the space to the right of Google Analytics Code.
4. Click the green button Update School to save!