If you'd like to search for a specific subset of students in Handshake, use the steps below!
Tip: We have seen the best results by searching for:
Major groups
Skills
Organizations
Keywords (Examples: Student interests, programming languages, awards)
School year
Schools
Searching for students
Click on Search Students from the left navigation bar in Handshake.
Use the filters on the left of the page to narrow down the display list of students. The following filters are available:
Keyword search
School
School Year
Major Category
Majors
Graduation Date
GPA
Labels
Not Labels
Primary College
Department GPA
To bulk add or remove labels to students, put a check next to each student name, then use the bulk action Add Label or Remove Label, located at the top of the display table.
For additional information on labels related workflows, refer to:

In the upper-right corner of each student row is the option to message the student –– click the message bubble icon to initiate a message to the student.
Note: In order to message students, employers must meet certain requirements. For more information, please refer to How to Send a Student a Message and Why can't I message students?
Creating saved searches
If you've selected a set of filters you would like to save, click on Save These Filters towards the top of the filter bar in the upper-left corner of the page.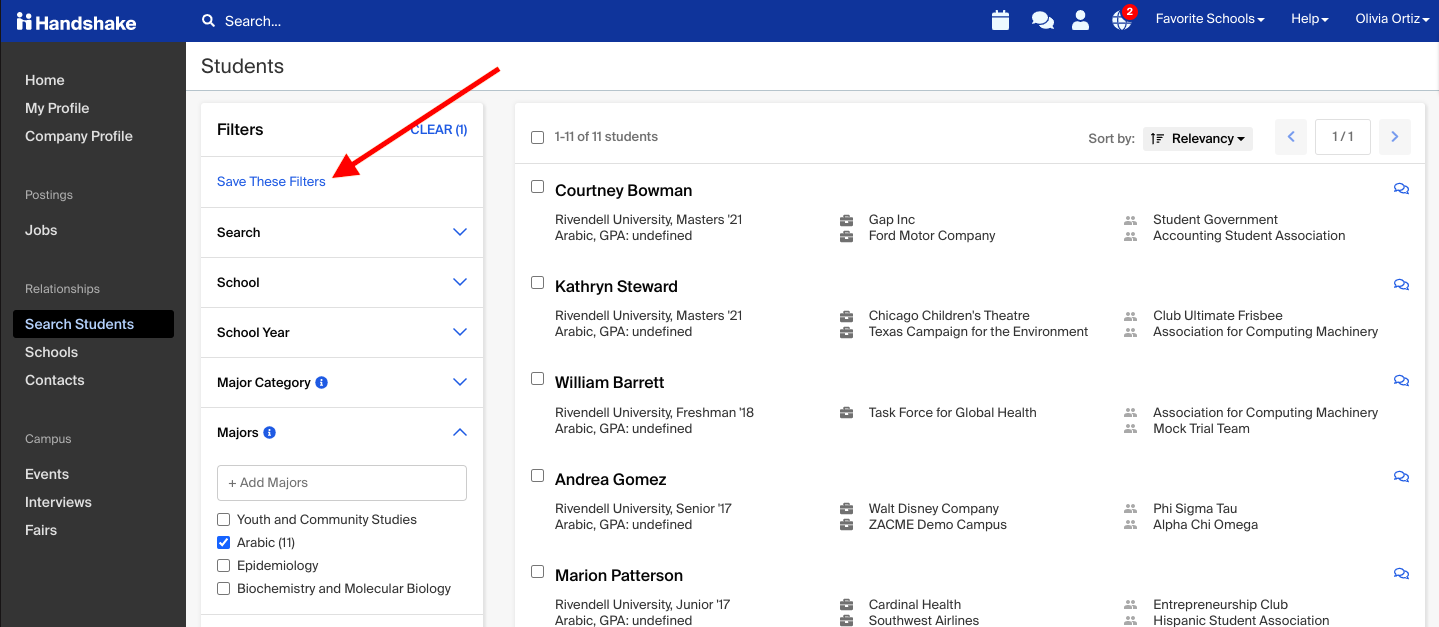 A popup box will appear for you to Save These Filters. Add a name and description, then click Save when you're ready to save.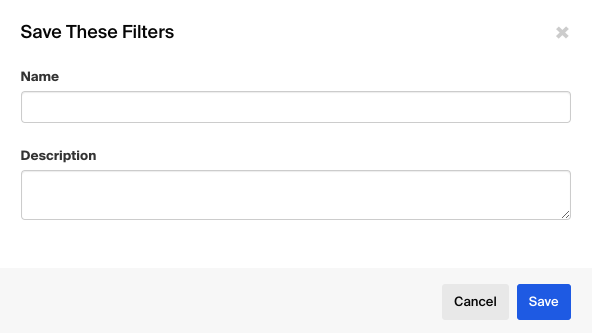 You can now access these saved filters at any time by clicking on My Saved Filters towards the top of the filter bar.
This will populate a box of available saved searches for you to choose from. Click directly on the name of the saved search to see a detailed list of filters selected for that specific search.

Once you have selected the saved search you'd like to use, click on Apply Filters.
This will automatically repopulate your page with those saved filters.