If you'd like to search for a specific subset of students in Handshake, you can use the steps below to make the most of the filters available!
Pro-tip: We have seen the best results by searching for:
Major groups
Skills
Organizations
Keywords (Examples: Student interests, programming languages, awards)
School year
Schools
Searching for students
1. Click on Search Students from the left menu column in Handshake.
Creating saved searches
If you've created a set of filters you would like to save, click on Save These Filters towards the top of the filter bar in the upper-left of the page.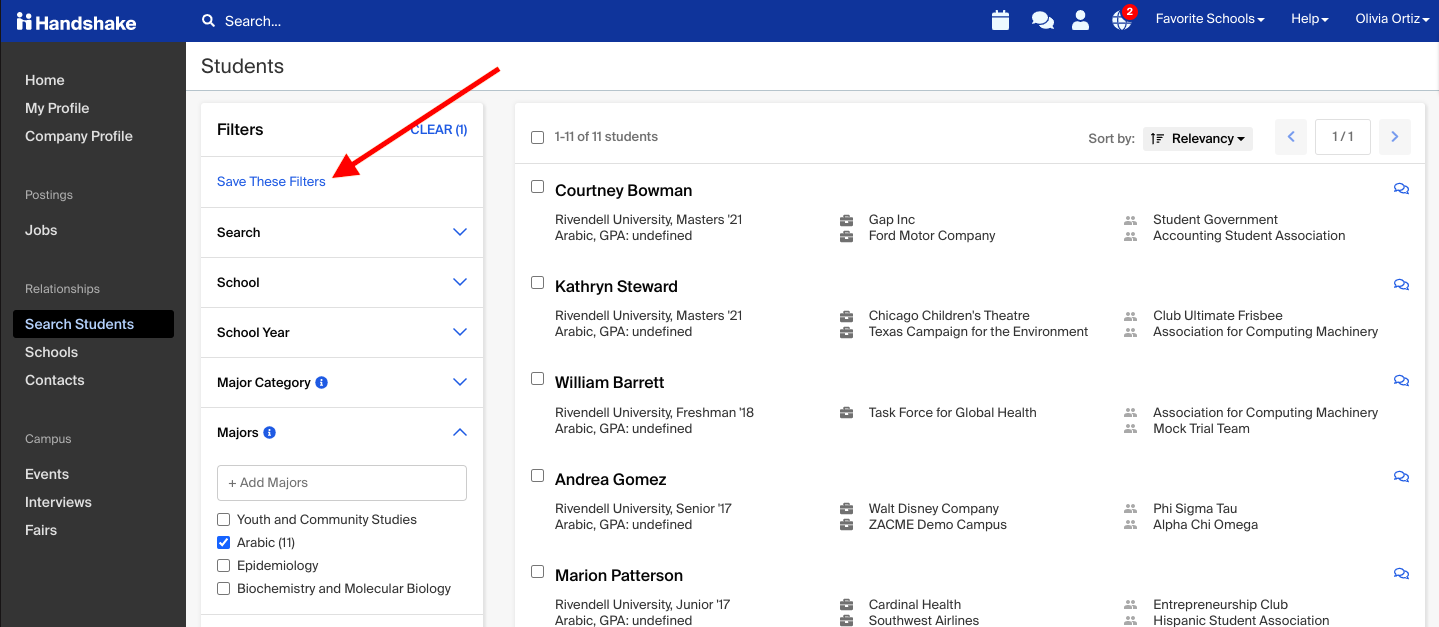 A popup box will appear for you to Save this set of filters. Add a name and description and click Save when you're ready to save.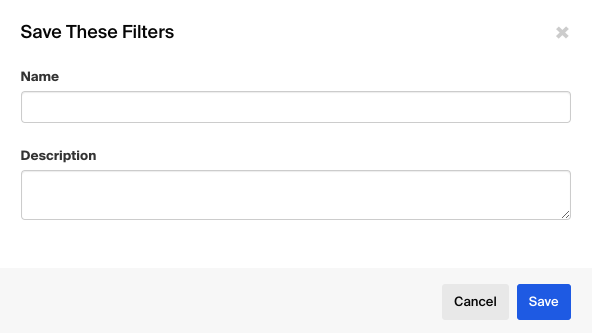 You can now access these saved filters at any time by clicking on My Saved Filters towards the top of the filter bar.
This will populate a box of available saved searches for you to choose from. Click directly on the name of the saved search to see a detailed list of filters selected for that specific search.

Once you have selected the saved search you'd like to use, click on Apply Filters.
This will automatically repopulate your page with those saved filters.