As a student, you may need to change your major, GPA, school year, or other education information within Handshake. Some schools have restricted these fields to be updated only by the automatic student data feed from the registrar's office. Other schools allow students to update these fields directly in the system. To determine if you are able to change your primary education information:
1. Click your account icon in the upper-right corner of Handshake, then click My Profile.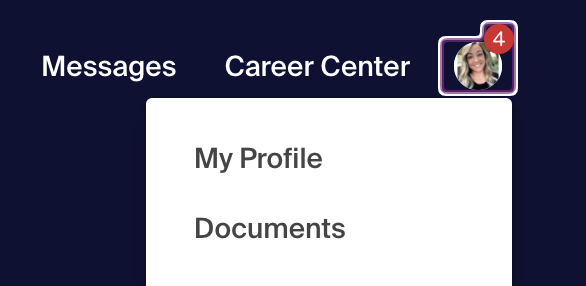 2. Hover to the right of Primary Education and a pencil icon will appear. Click this pencil.

3. A list of fields will expand under Education - if any of the fields are a dark gray, that marks a locked field and you will not be able to edit that value. For example, the below student is able to edit all fields, GPA and major are called out with boxes in the picture below. Make your necessary updates and click save in the bottom right corner.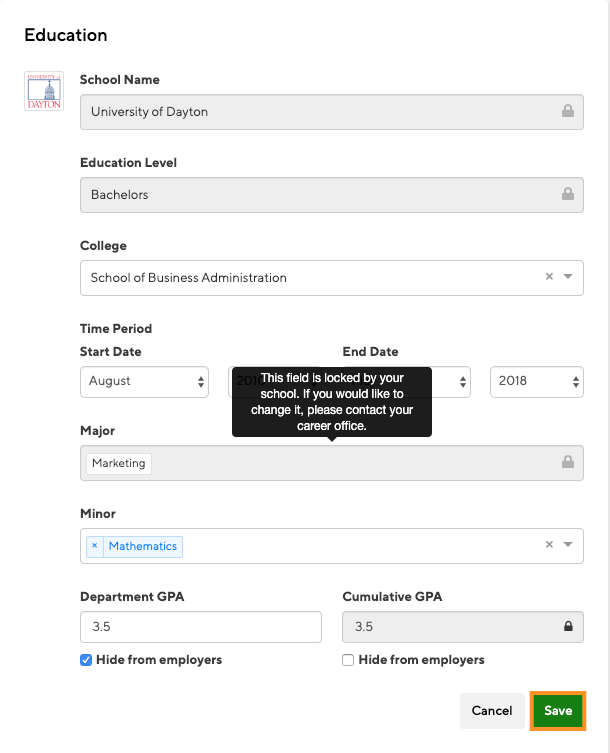 4. If you cannot make any updates to these fields, notify your career services department of the change.