On Handshake, you can access your sent, archived, and received messages in just a few simple steps.
1. Click on the chat bubble icon in the top-right corner of the screen to access your messages. The number displayed on the icon represents the number of unread messages since your last visit.

2. Click on Inbox to view your Sent, Favorited and Archived folders, and then select which folder you'd like to view messages for.

3. Select a conversation from the folder to read the message in its entirety.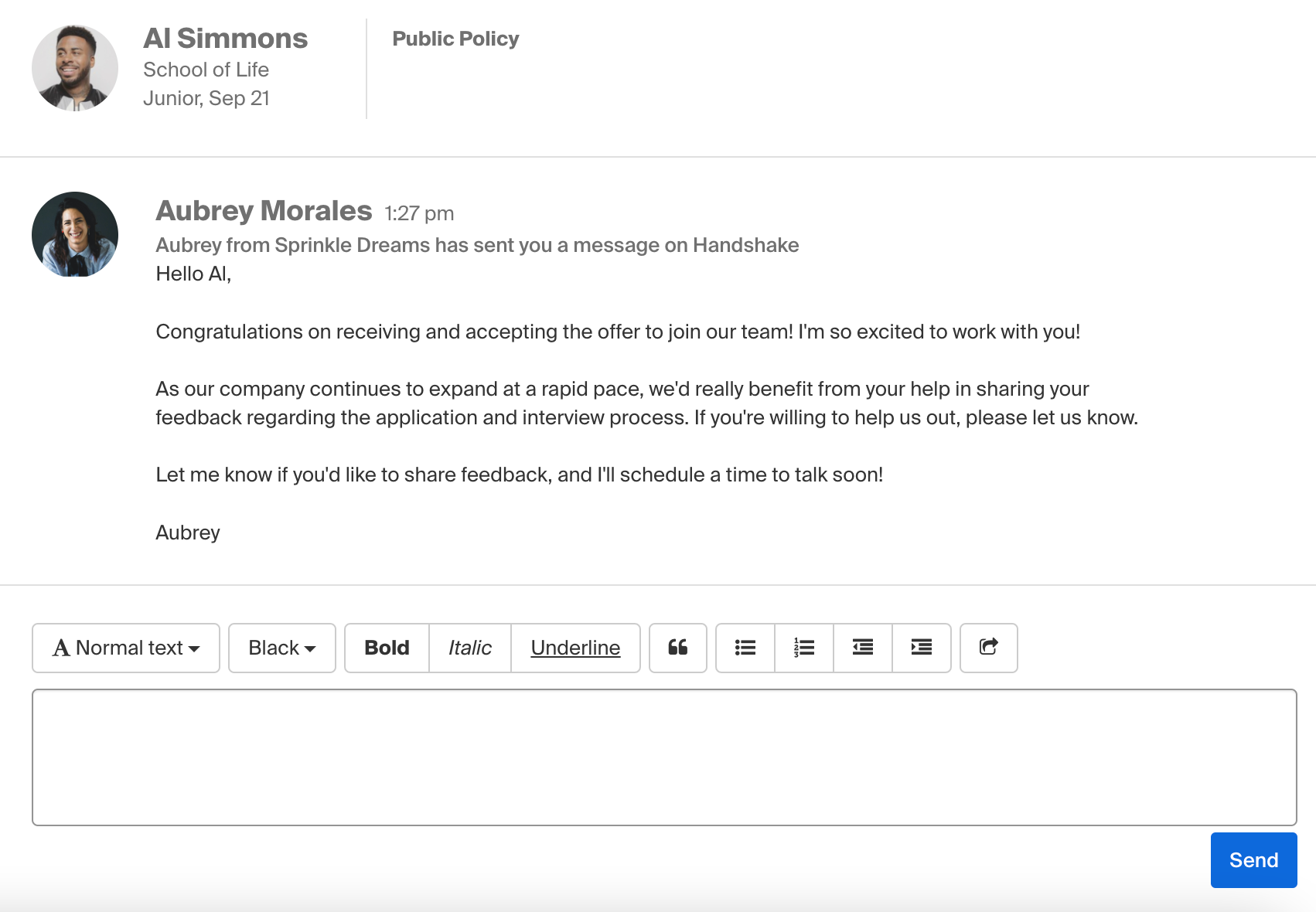 Learn more about How to Reply to Handshake Messages via Your Email Client.