You can log into Handshake on your mobile device using the steps below!
1. In the app store for either iOS or Android, search for Handshake, and then download it. There is no charge to download this app!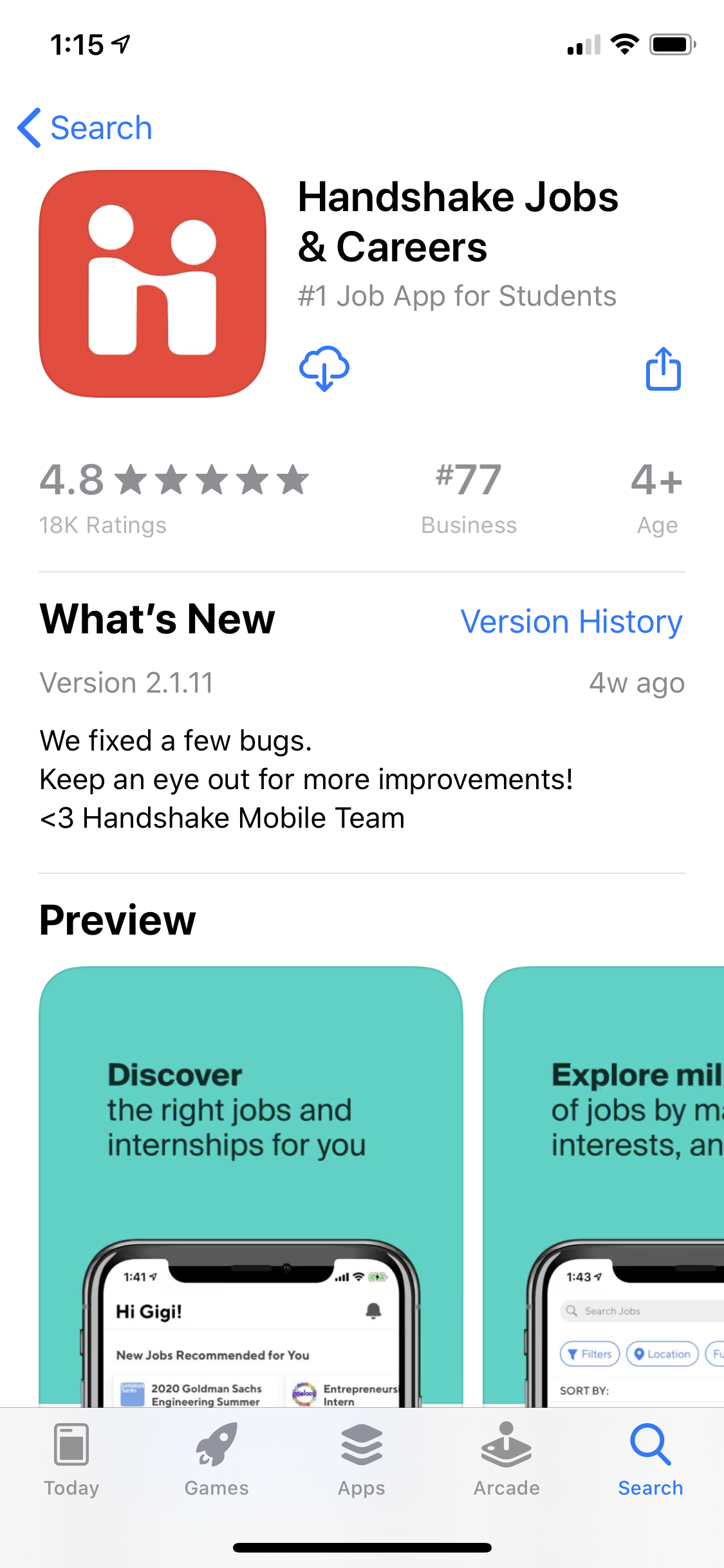 2. Open up the app, and enter your school email address connected to your Handshake account and tap Continue.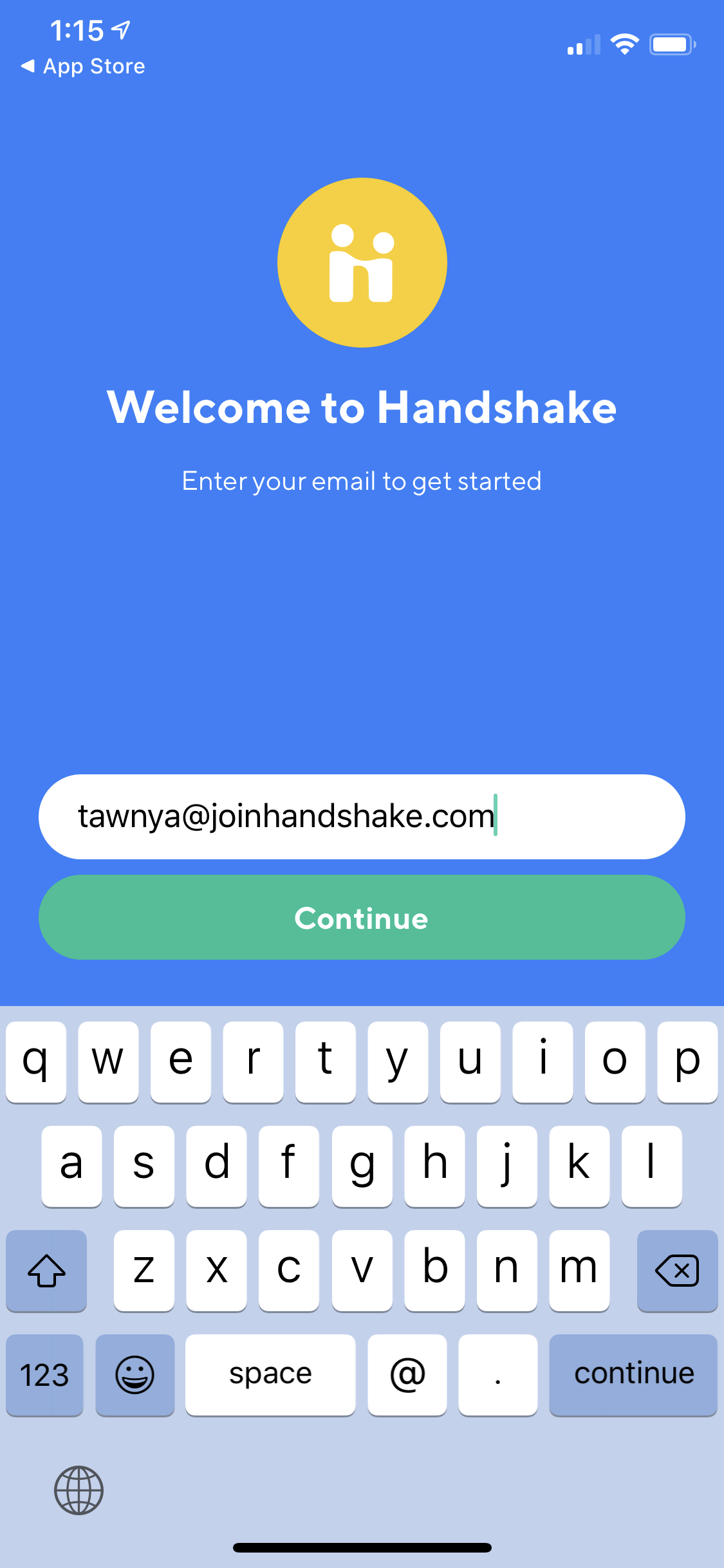 3. This will send a unique code to the email address associated with your Handshake account. Check your email to grab the code!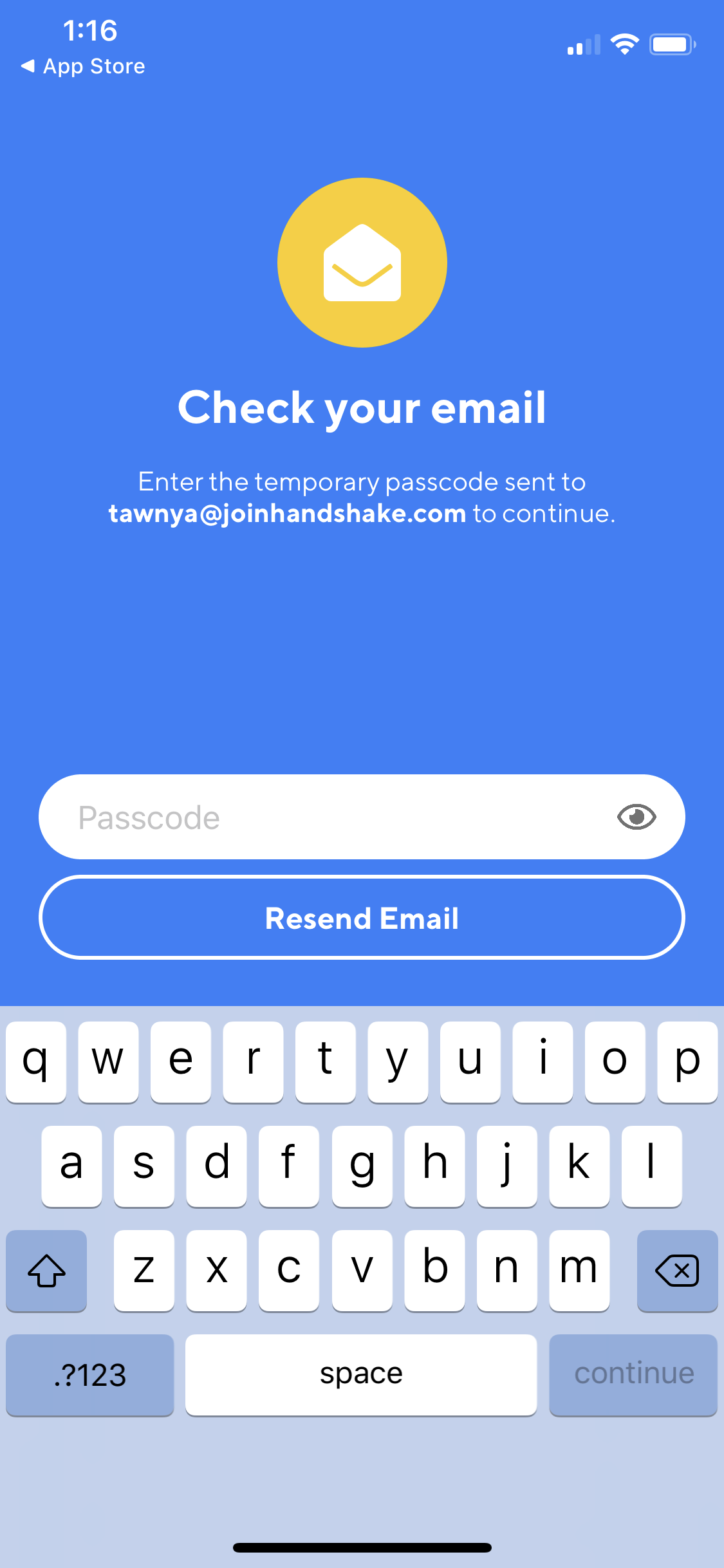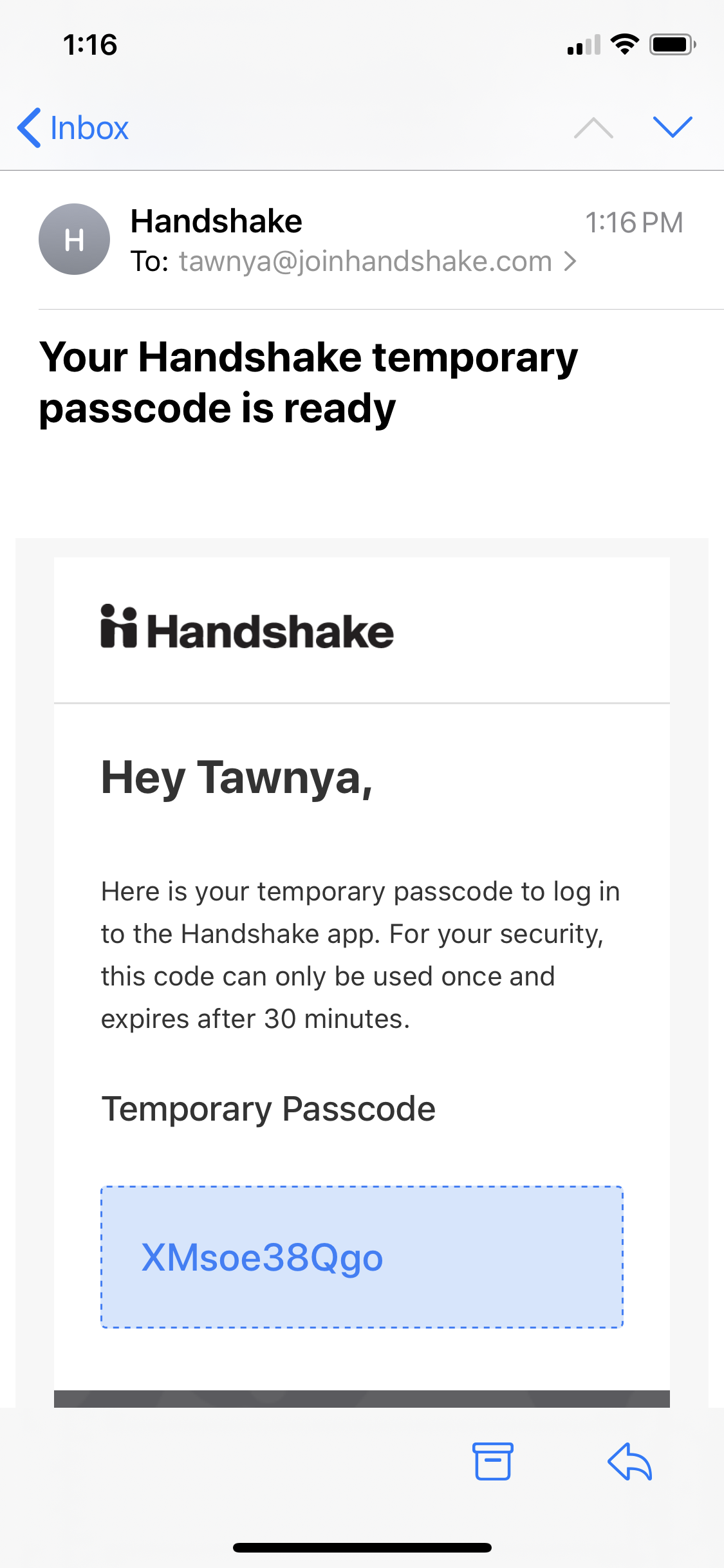 4. Copy and paste the code into the field, and tap Continue. You'll then be taken through the on-boarding process, and into your Handshake account!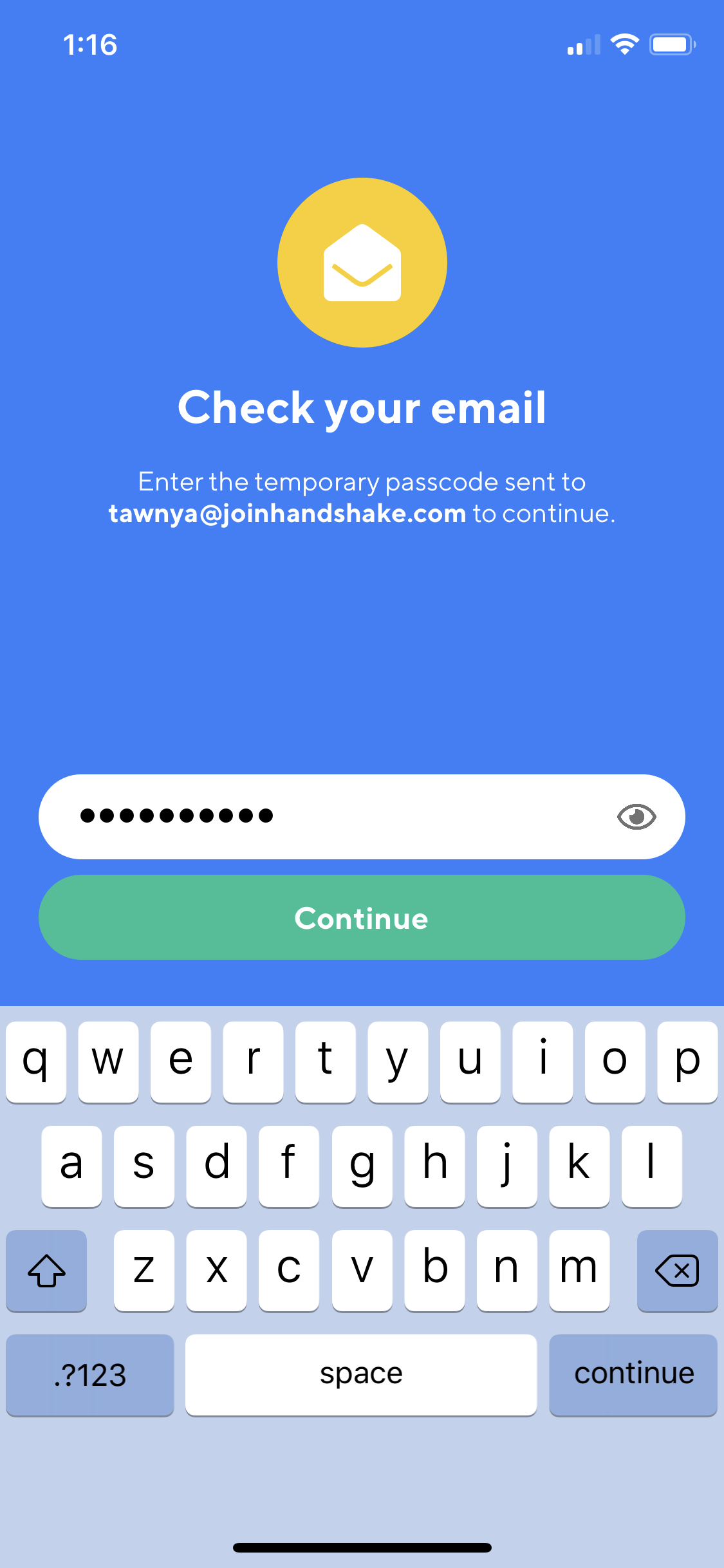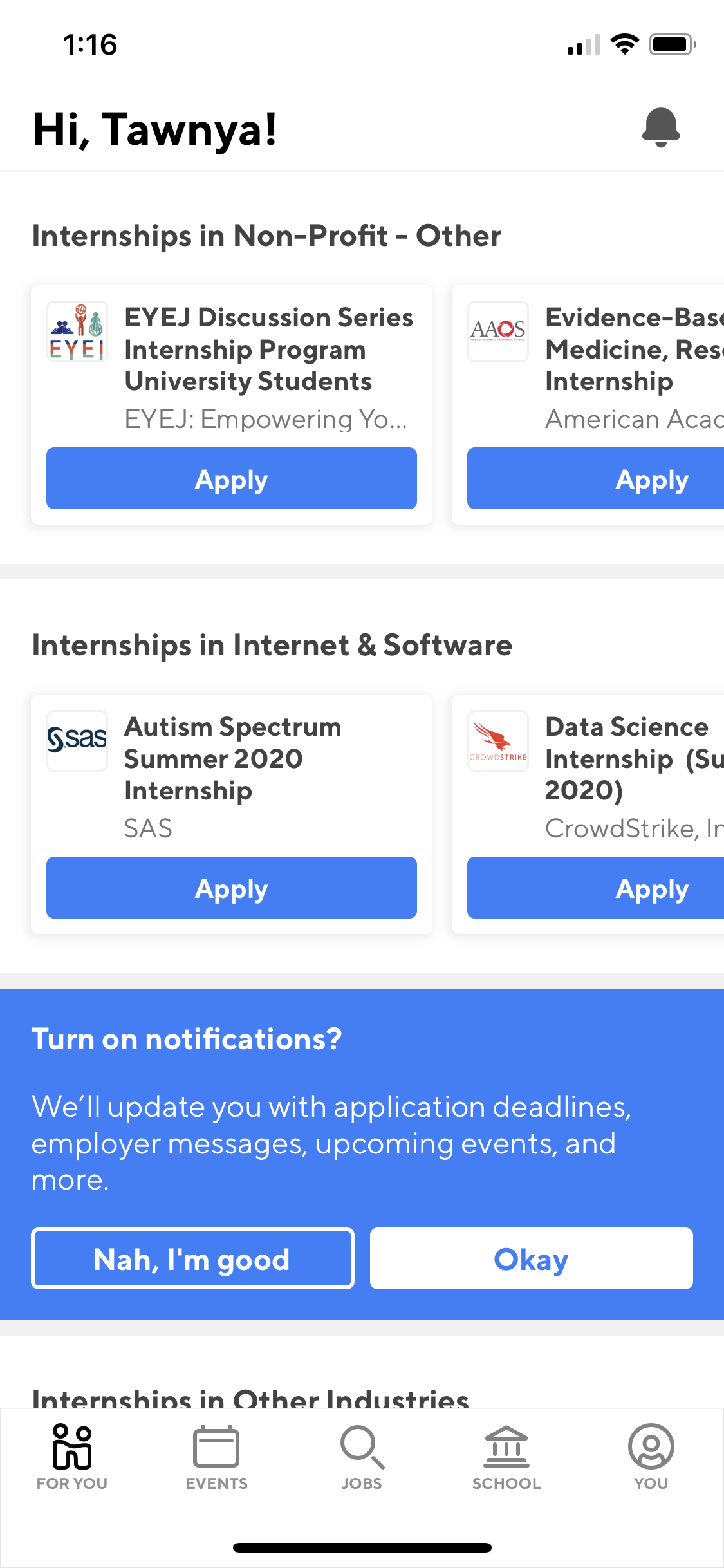 Note: There is not an option to log out of the app at this time. If you do need to log out, you can delete the app and reinstall it. When you open it after the reinstall, you'll be prompted to log in again.