Mobile
What is Mobile: Handshake launched its initial student mobile iOS app in August 2017, and released the Handshake Android app in August 2018!
With both applications, we're going beyond mobile-optimized web pages for all students. Focused on the student's job discovery process, the app now also includes the ability to search and register for Events. Students will use it to explore jobs, favorite them and then apply! Students will also receive notifications for applications deadlines and messages from employers.
For steps on how to log in via mobile, please read more here!
The Mobile App!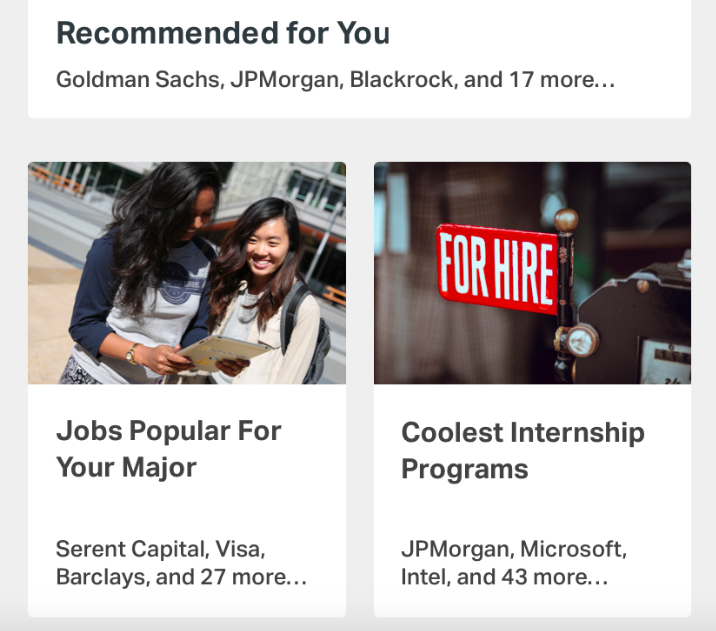 Mobile FAQ
How are desktop and mobile different? Mobile is focused on job discovery. Exploring jobs, favoriting and then applying. While all Handshake features (Career Center, Settings, Etc.) are mobile optimized (i.e. can be opened easily on a mobile device), clicks beyond the job search process will take students to a web browser. So, if you're looking to find, favorite and apply for jobs on the go - the mobile app is ideal. But if you're looking to deeply customize your profile we'd recommend desktop.
Dashboard on Desktop VS Dashboard on Mobile: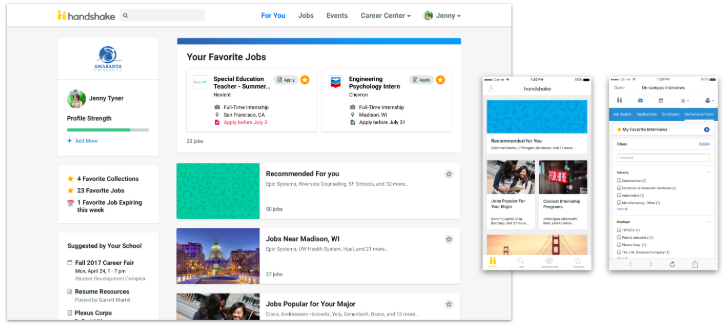 Does mobile work on all iPhones? Handshake's app will work on iPhone 5s or later and on those operating on iOS 11 or above!
Does mobile work on all Android devices? Handshake's app will work on Android 5.0, Lollipop (sdk version 21), or later.