Some employers have access to a check-in kiosk for events they are hosting or fairs they are attending. This is intended to allow the employer to track student attendance at their event or fair booth, and also allows them to followup with students more easily.
If a student attends a Handshake school, and has an activated and public account, they can either enter their email address or scan the QR code using the camera feature on their phone or through the Handshake mobile app.
If the student has a Handshake mobile app, after scanning the QR code on their phone, it will then direct the student to the Handshake app to check in.

If the student doesn't have the Handshake app, then students can fill in the required check in information through their mobile web browser.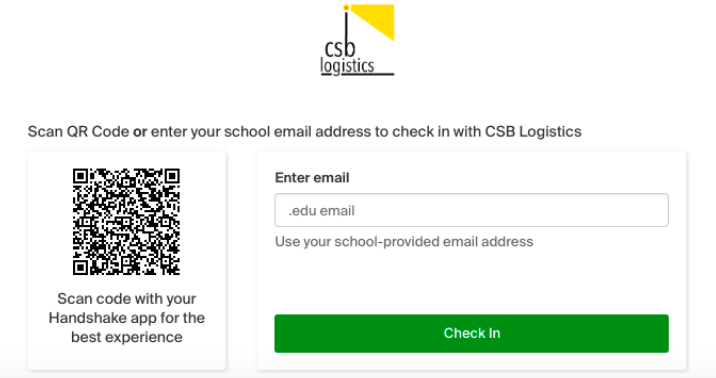 If you attend a school that hasn't partnered with Handshake yet, or if you have an inactivated or private account, or if you don't have internet connection on your mobile device, we'll ask for the following fields after you enter your email: