If you used a check-in kiosk to attend an event or fair, you might want to connect with the recruiters you conversed with or refer to the event later.
Handshake offers you the option to access past events that you've checked into!
Click Events on the left navigation menu, then click the white button Check-ins, located in the upper right corner of the events page.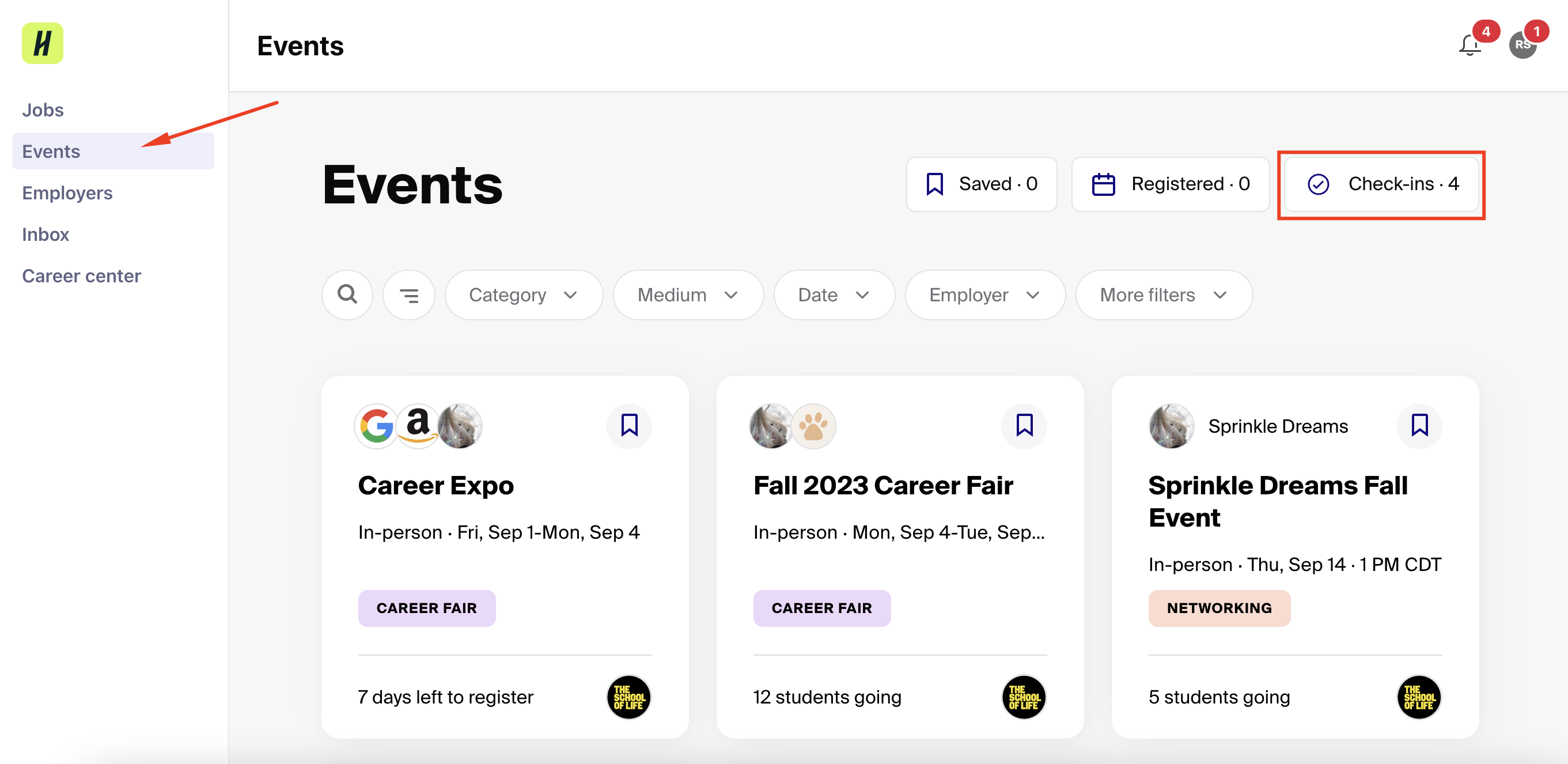 On the side sheet that appears, locate the event you'd like to review and click on the name of the event.
💡Note: the newest event is at the top, and the oldest at the bottom - arranged in order of occurrence.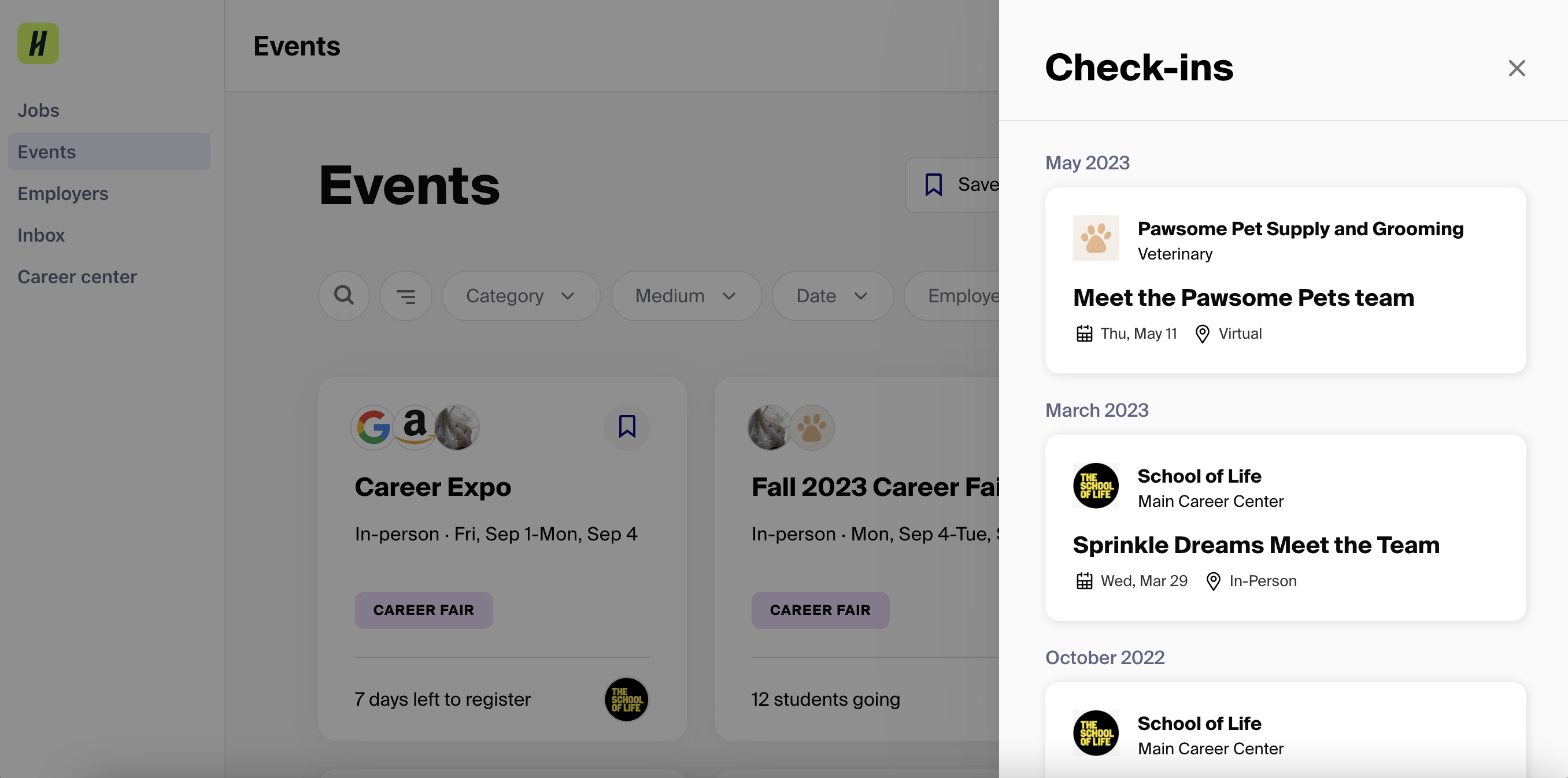 Once the event is chosen from the side sheet, the events details page will load in Handshake. The details page includes a description of the event, location, date, time, and more! 
If you have any questions about the event, or would like to contact the host, you can access their contact info beneath the 'Have a question?' section, which is present on the right side of the page as well as at the bottom.