You may not be able to attend an event that you previously registered for. Follow the steps in this article to unregister for an event that you will no longer be participating in.
1. Click Events in the upper-left corner of the Handshake homepage, to the right of Jobs.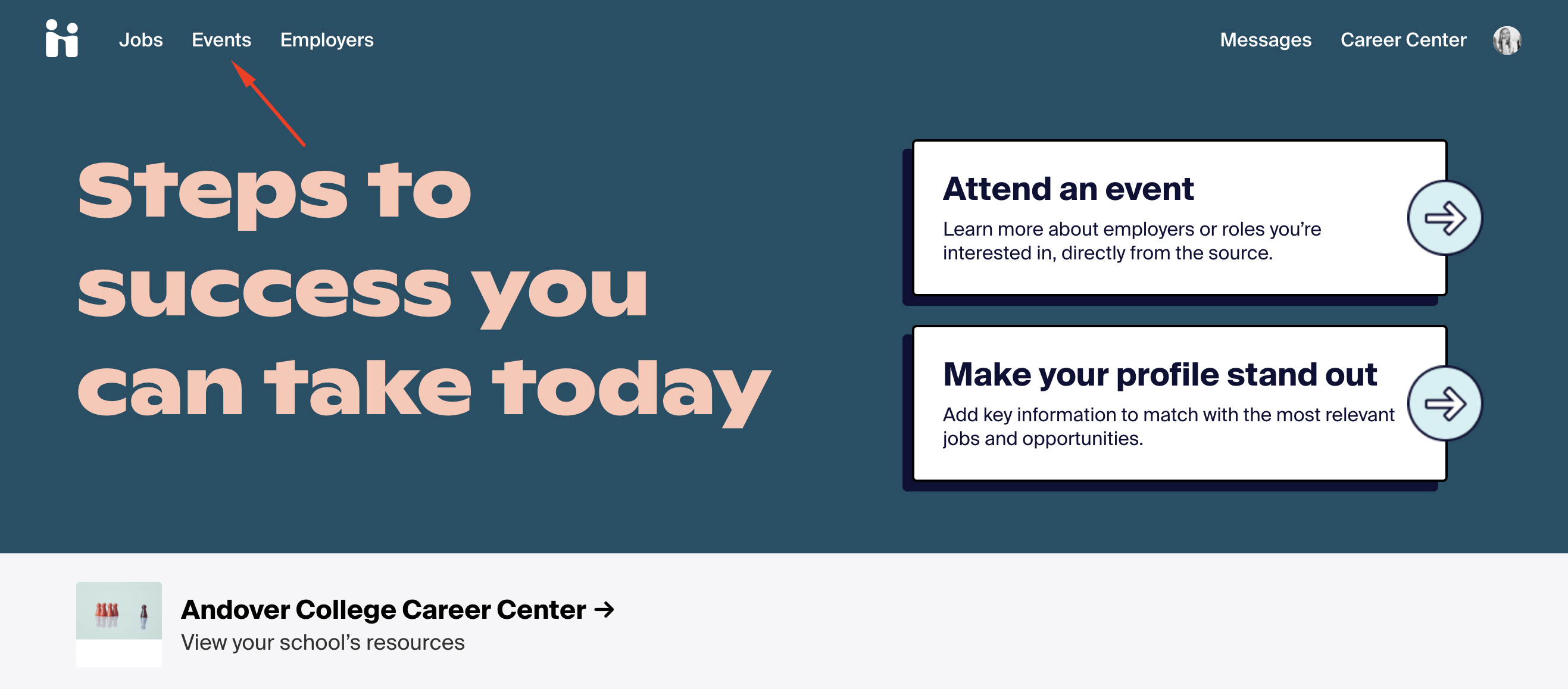 2. All events and fairs posted to your school will load by default. On the right side of the page, events that you registered for are listed under the Your Schedule section.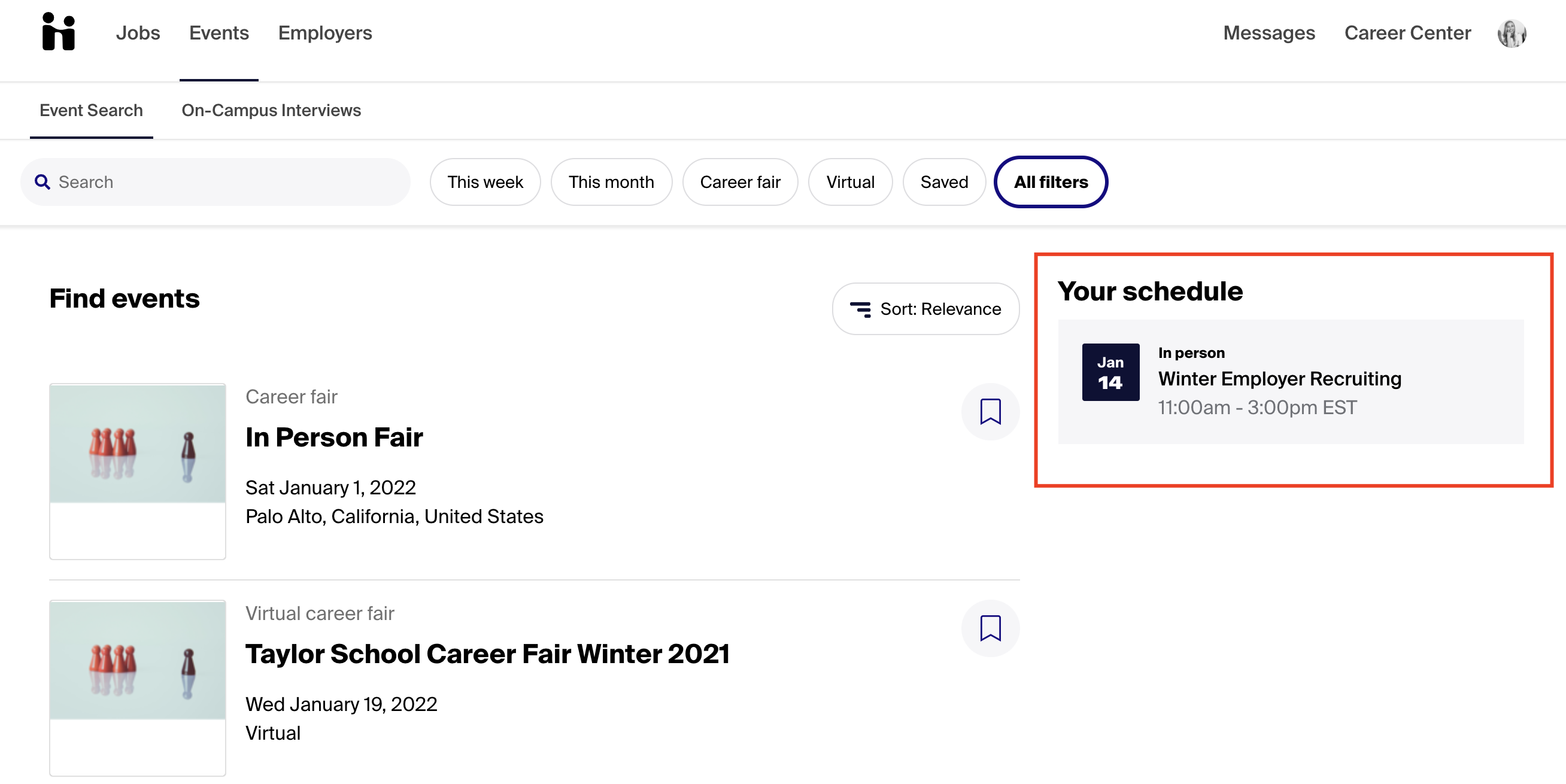 3. Click the event that you would like to unregister for.
4. Below the banner, on the right side, the Registered button will be greyed out–click that button anyway.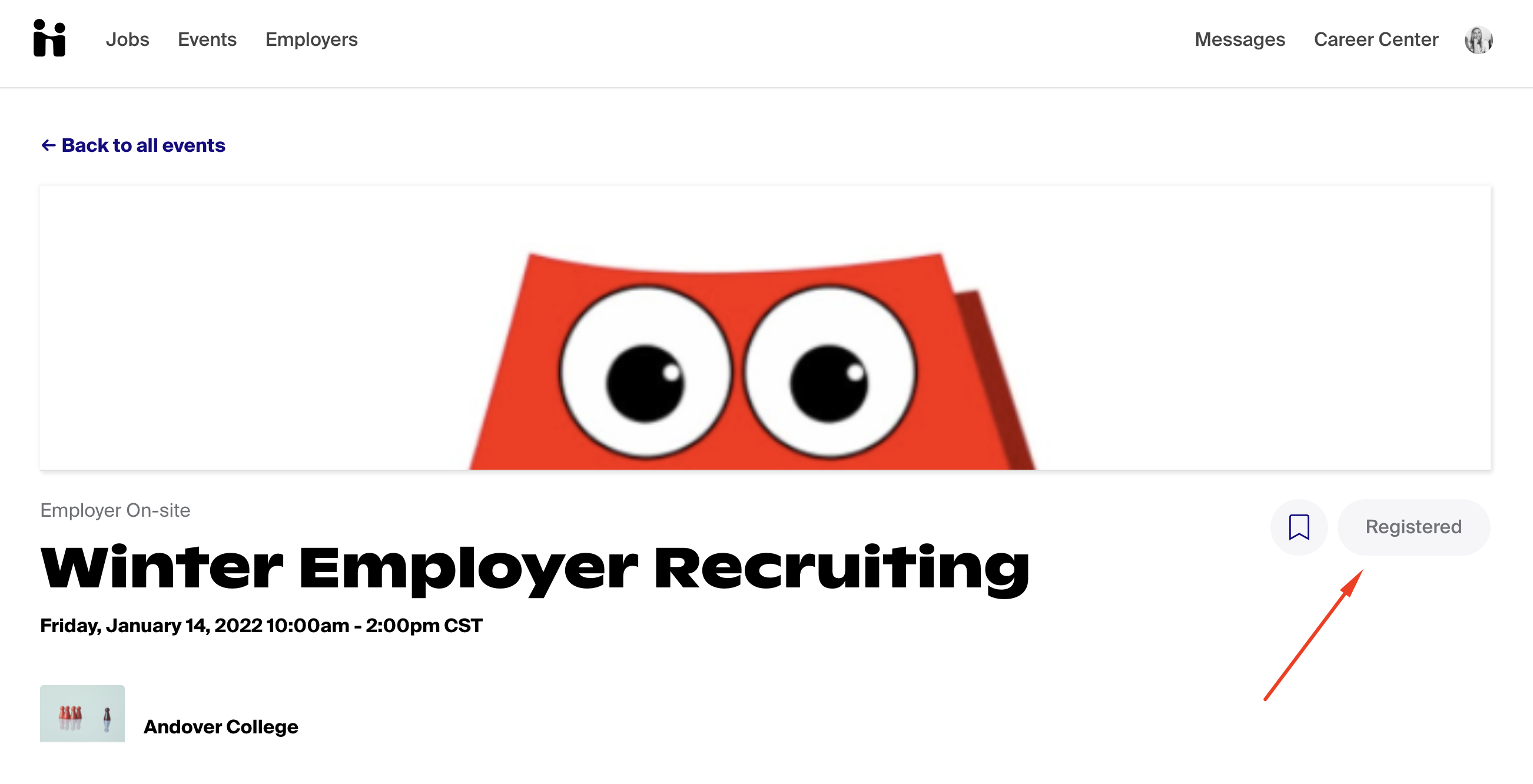 5. Once clicked, the Register button will change to dark blue and appear clickable again. This means you have successfully unregistered for the event!
Note: once you leave an event, the event will no longer be listed under the Your Schedule section.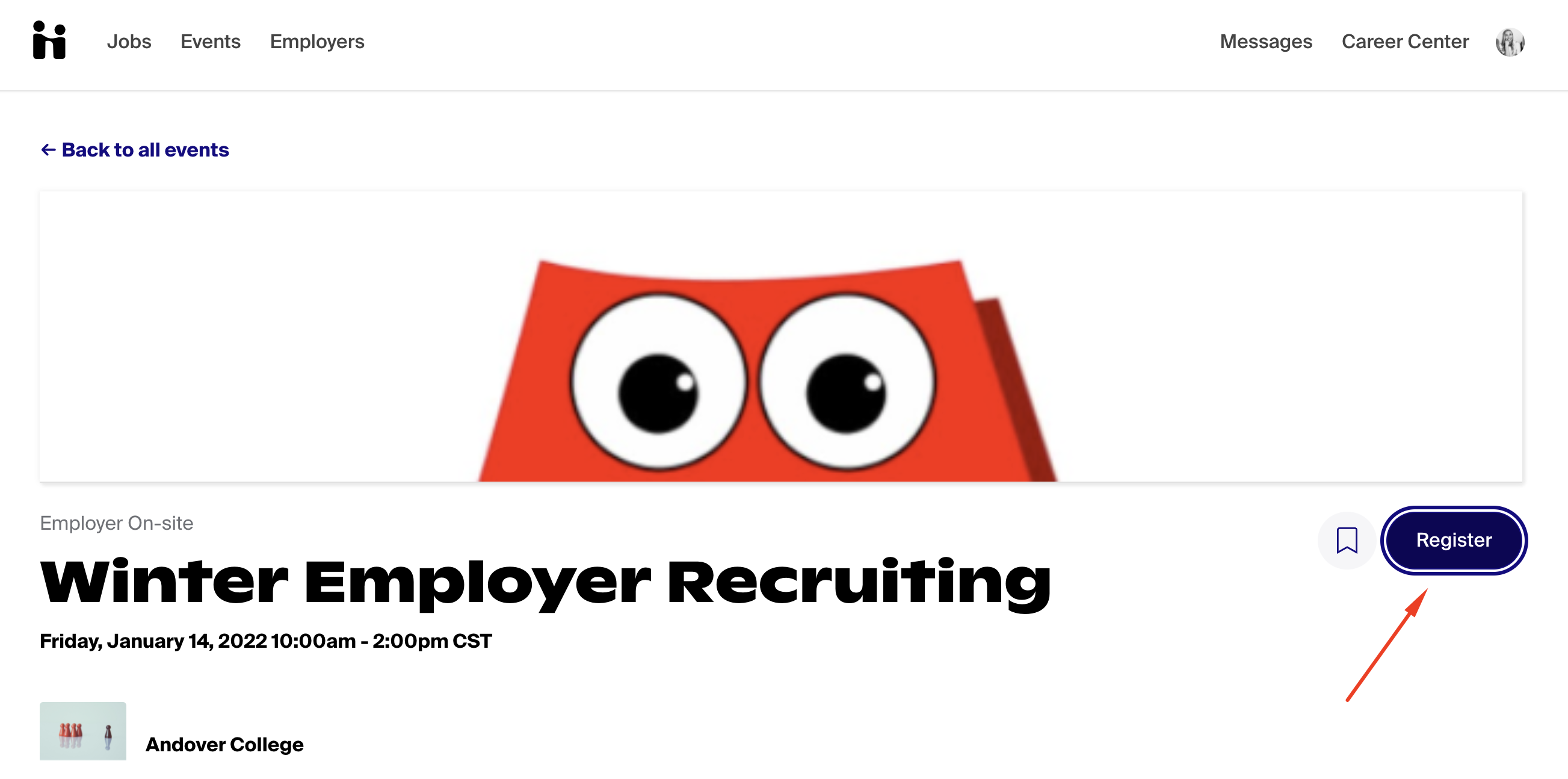 For more information on registering for an event, check out Registering for an Event.