On the day of the virtual fair, you'll be able to join sessions via the Your schedule tab within the fair.
There will also be a banner on your dashboard that will take you directly to your scheduled sessions as well! Click Go to your schedule to quickly access your sessions.
Joining sessions
1. Navigate to the fair in Handshake and click on the Your schedule tab.
2. Click the blue Join video button in order to join the session.
Note: You can join up to five minutes early to test your audio and video connection.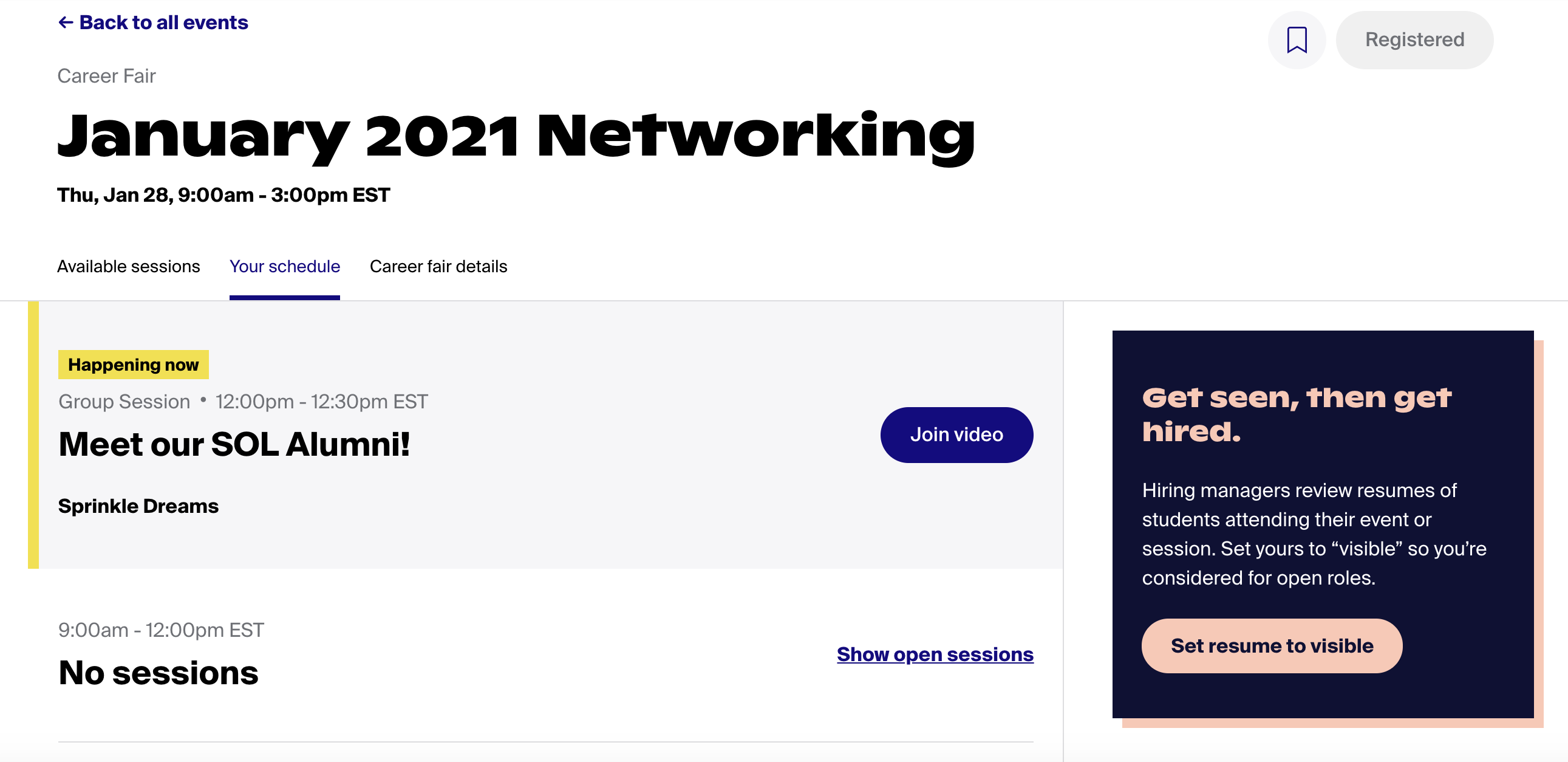 3. Review your video and audio settings, then click Join now to proceed.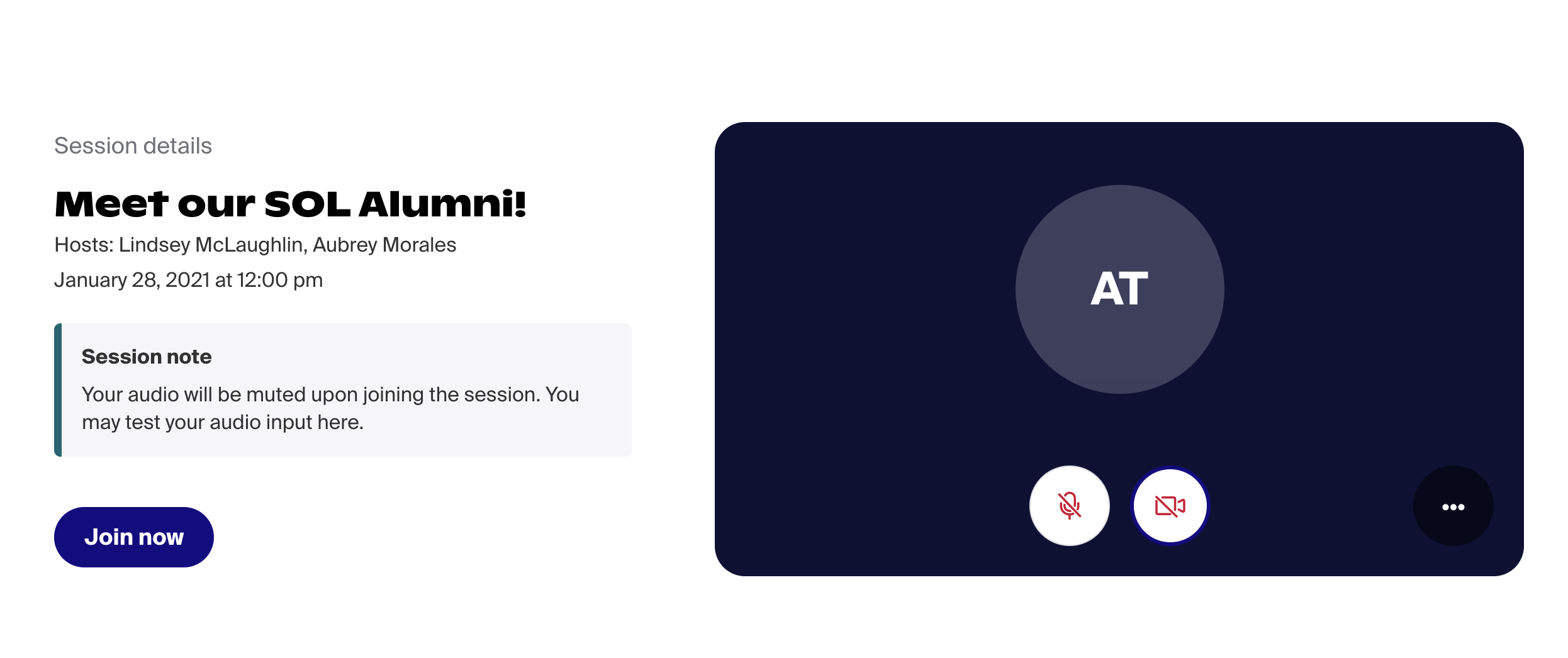 Once here, you'll need to make sure you've allowed microphone and video access in your app or browser in order to participate in audio and video. Here's an example of the prompt in Chrome: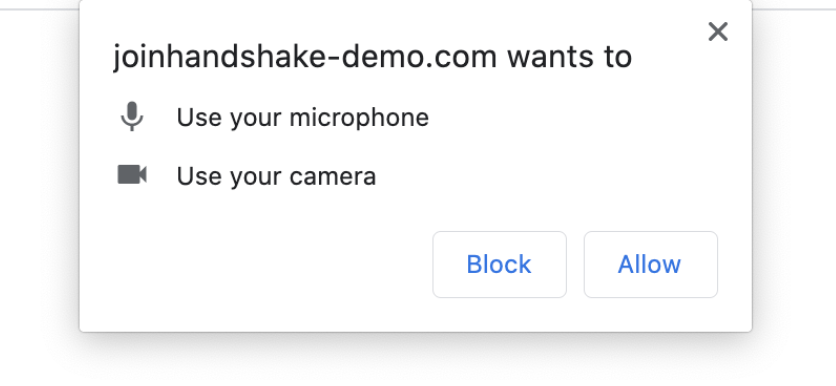 Please refer to Handshake Video Requirements & Troubleshooting (Students) for additional information to ensure a smooth audio and video experience!
Note: Safari does have a slightly different permissions process, this is detailed in the Troubleshooting article.
4. To access and manage Audio or Video settings, use the three dots menu icon on the Join page, or once you're in the session, click the word Settings in the lower-left corner: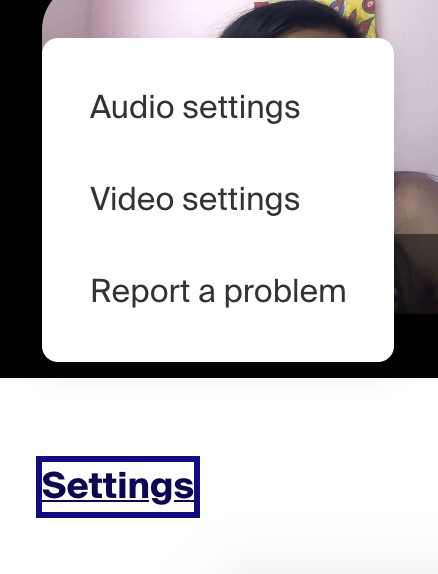 Audio Settings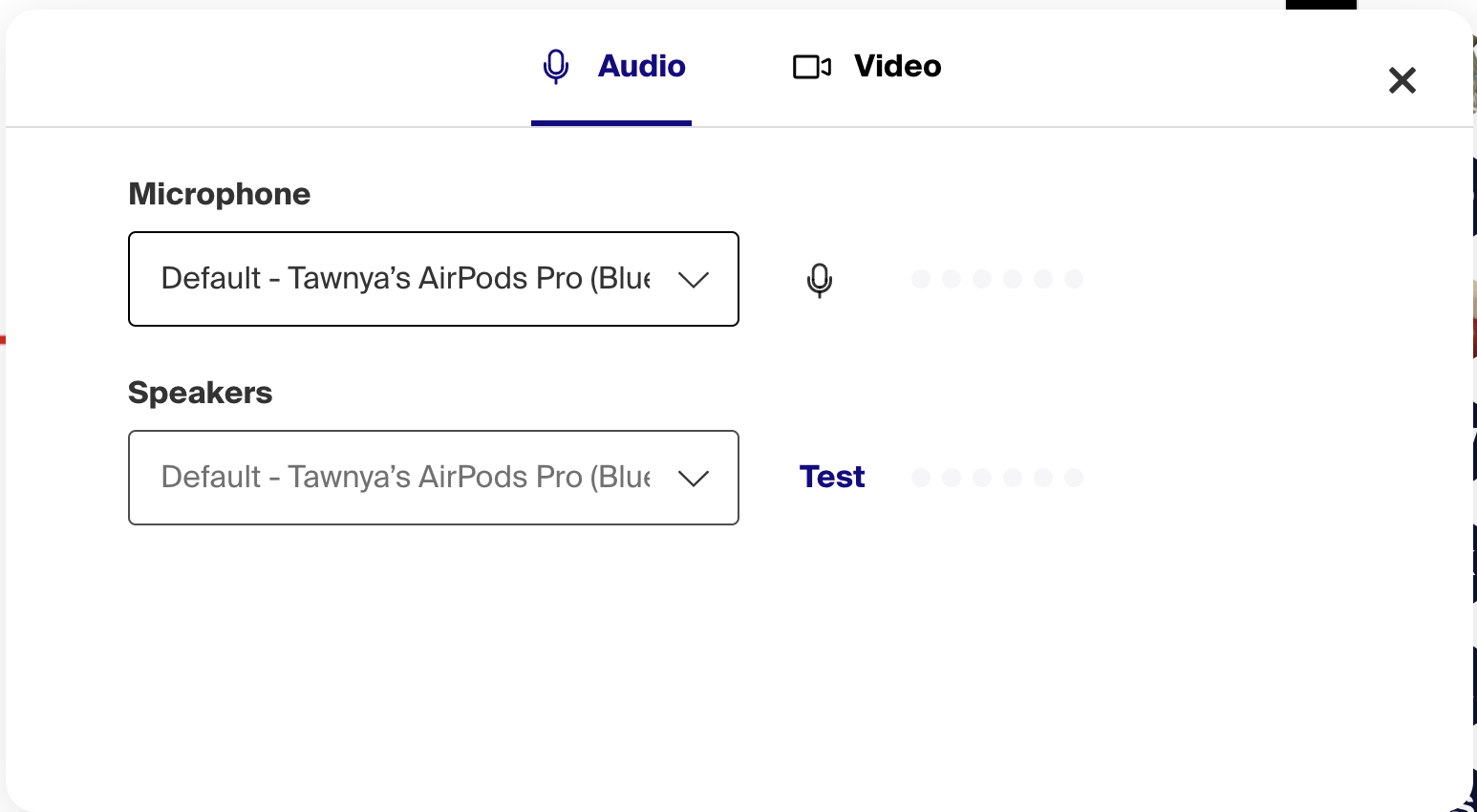 Video Settings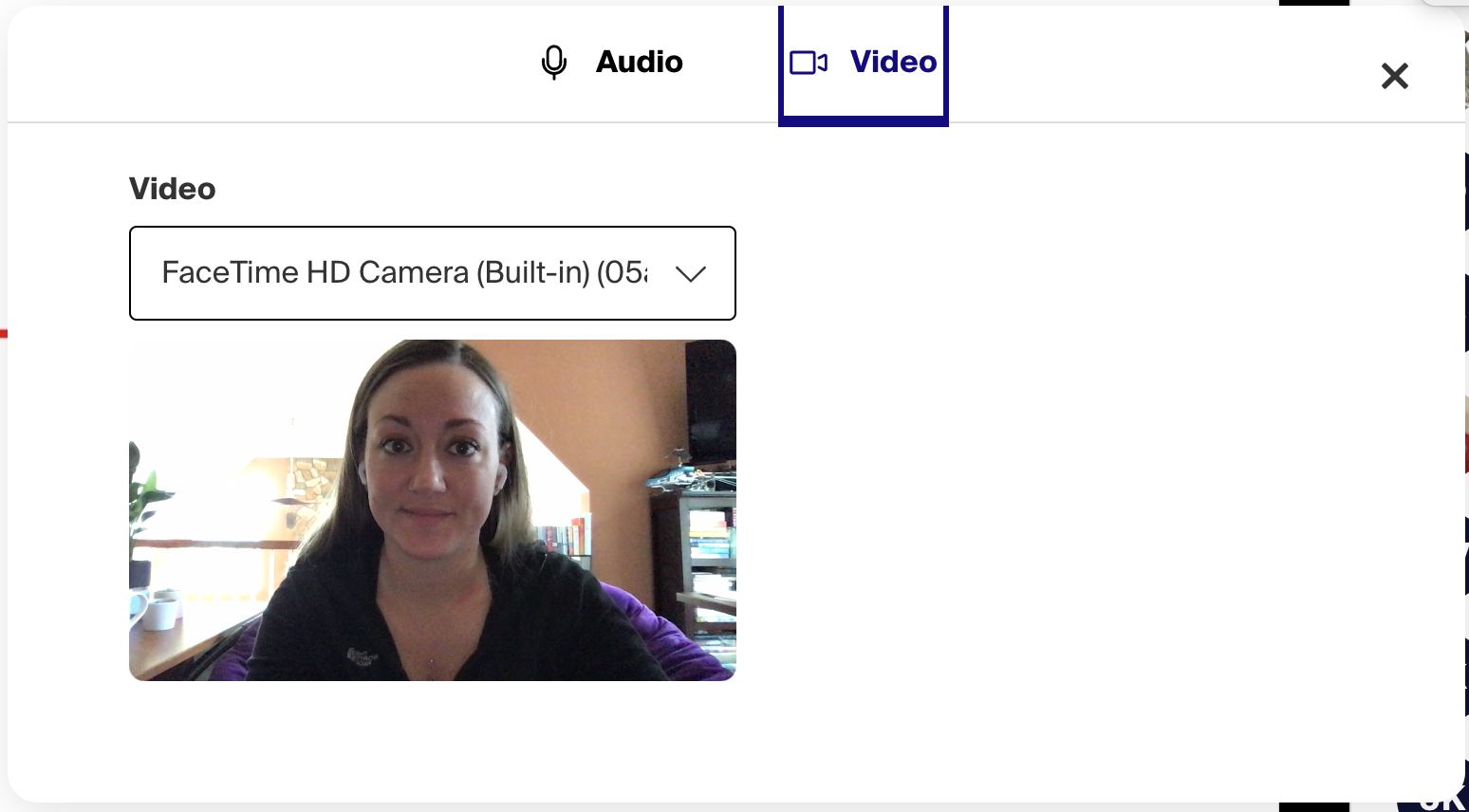 Raise Hand feature
In group sessions, meeting hosts will be able to enable a Raise Hand feature. If the feature is enabled, you can click the hand icon to raise your hand. A confirmation will appear in the upper-left corner of the video that states, "You have raised your hand. Your host will call on you when it is your turn."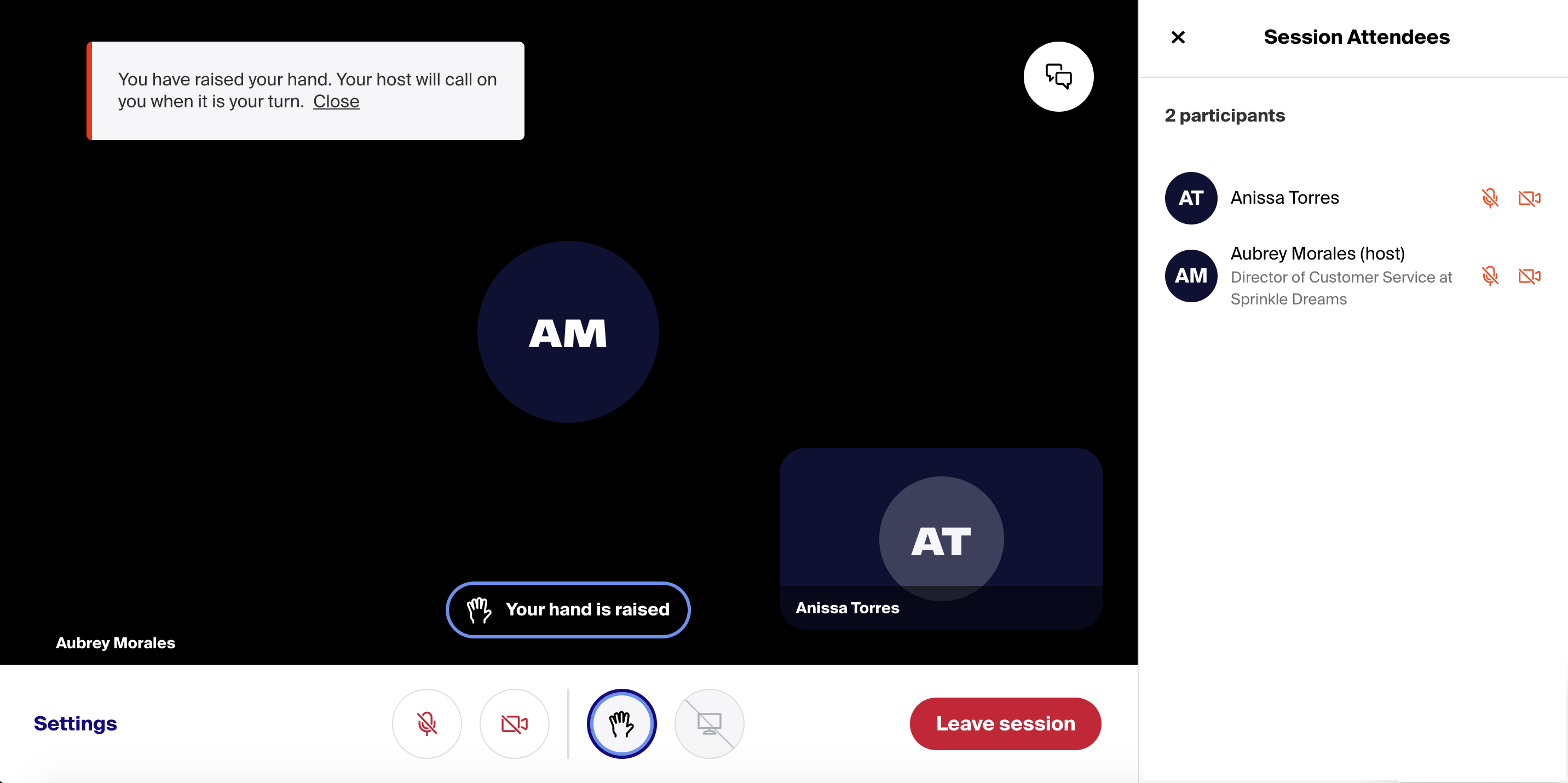 The host will be able to call on you to participate, and you'll be able to use audio and video to interact.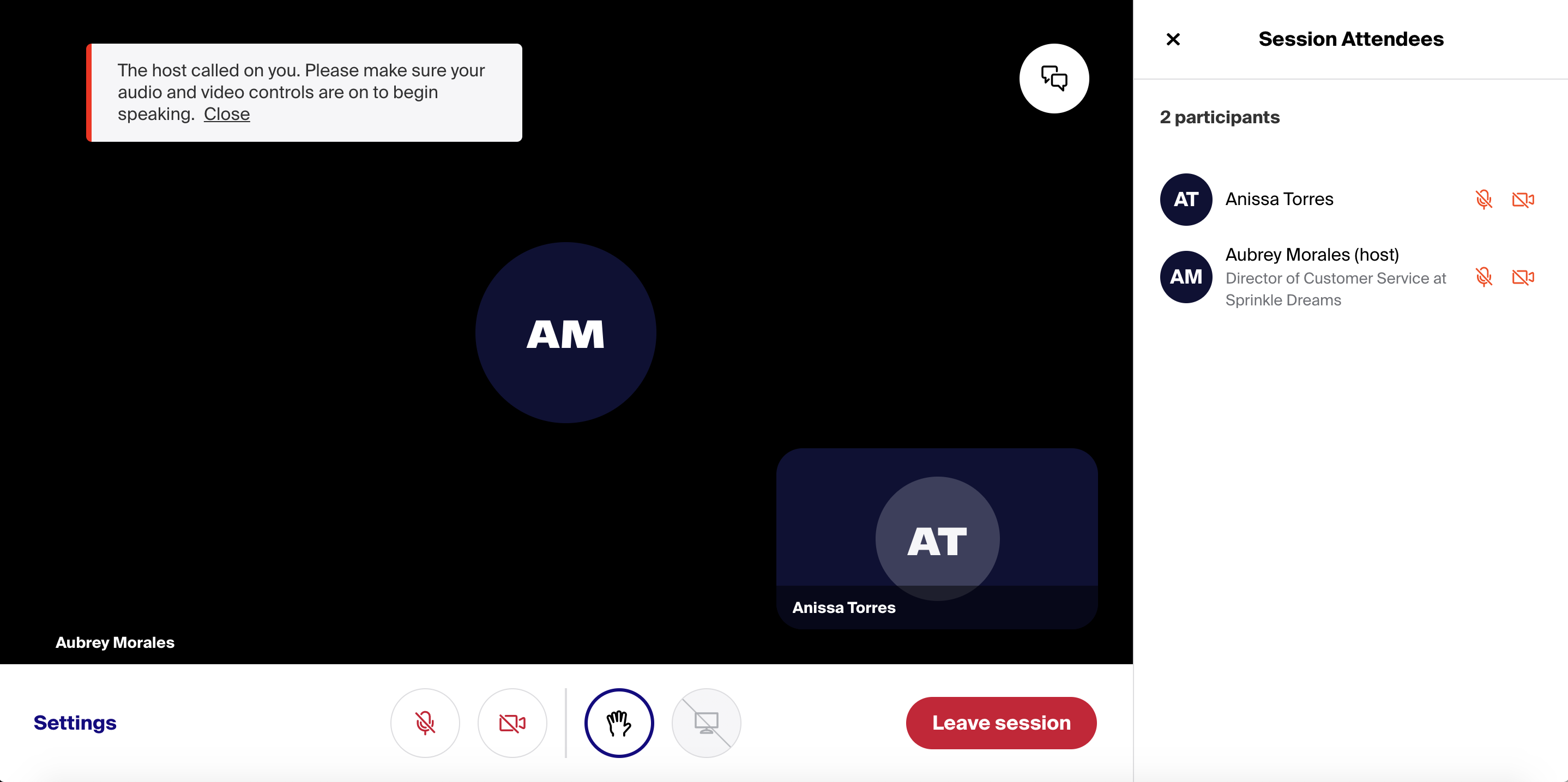 Note: In group sessions with more than 15 registered participants, we automatically disable participant audio and video to preserve session quality. If this occurs and you are using the Raise Hand feature, your audio and video will be usable once the host calls on you.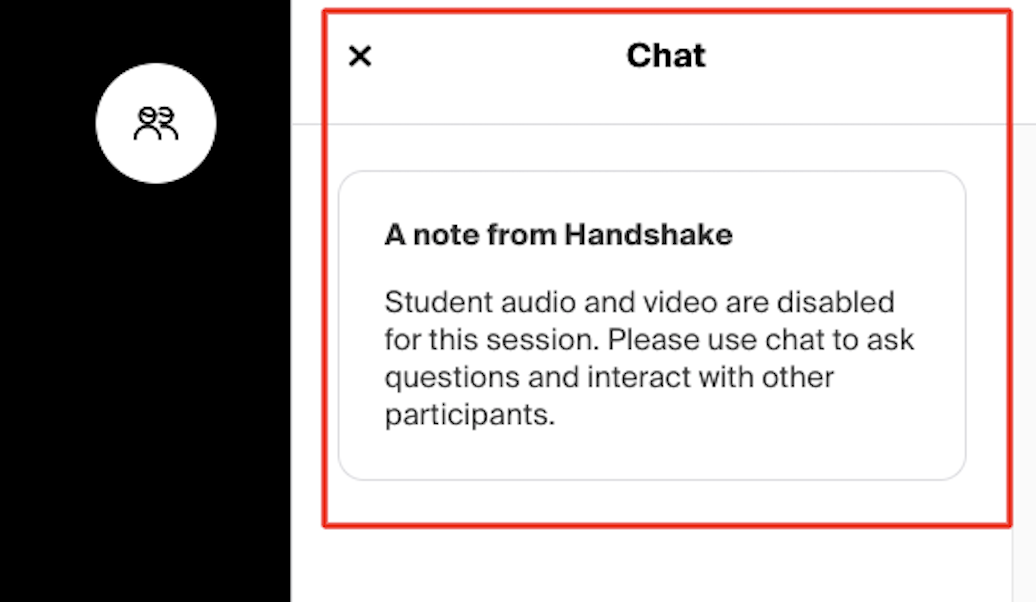 Share your screen
Employers may choose to allow you to share your screen during the session. If this has been enabled, the computer icon will appear darker and be clickable –– click the computer icon button to initiate screen-sharing.
In the example below, the host has not enabled participant screen-sharing, so the icon is a lighter gray with a line through it: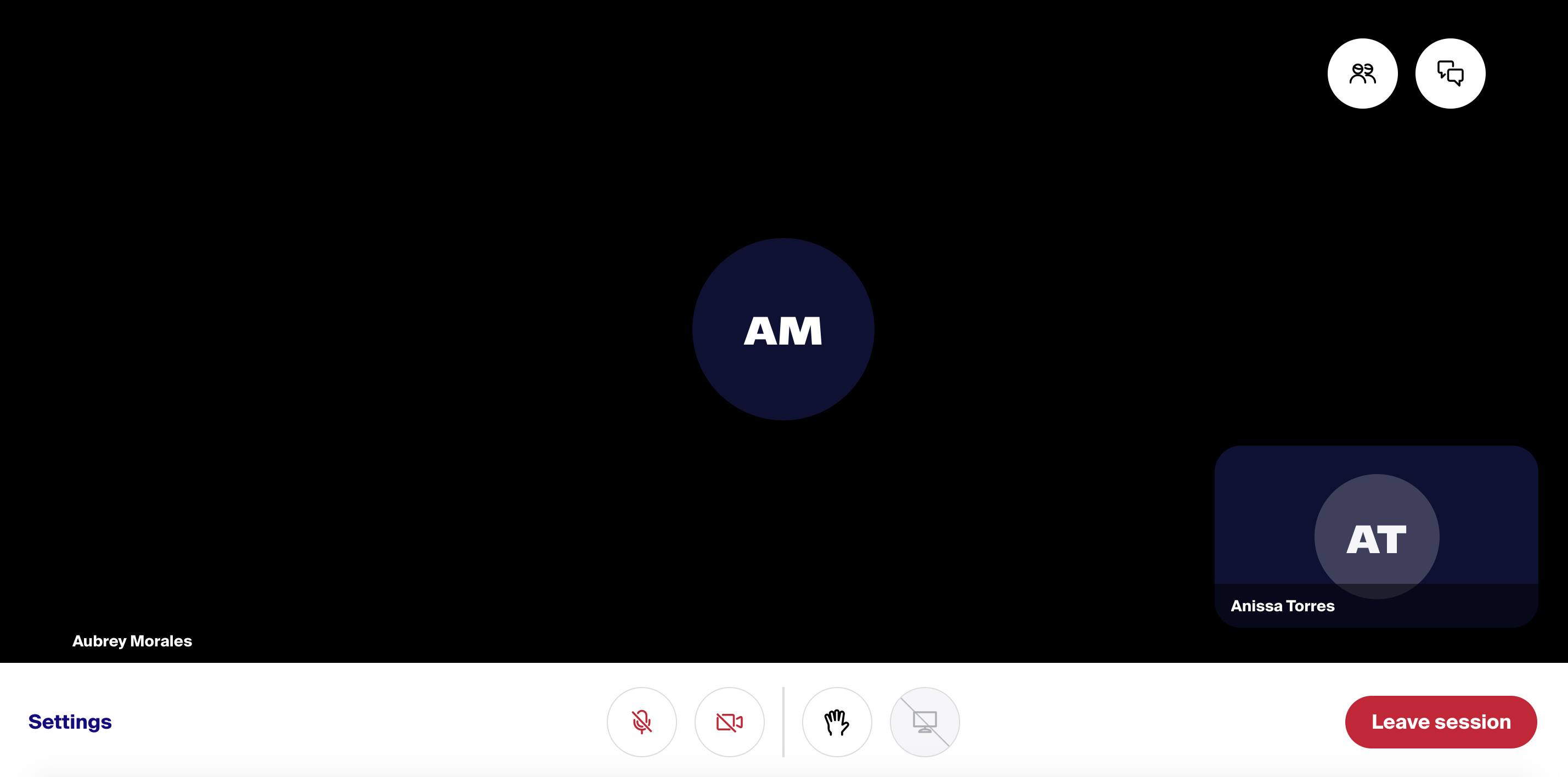 Once the screen share is enabled, you can choose to share your full screen, a particular application window, or a specific tab within your browser window.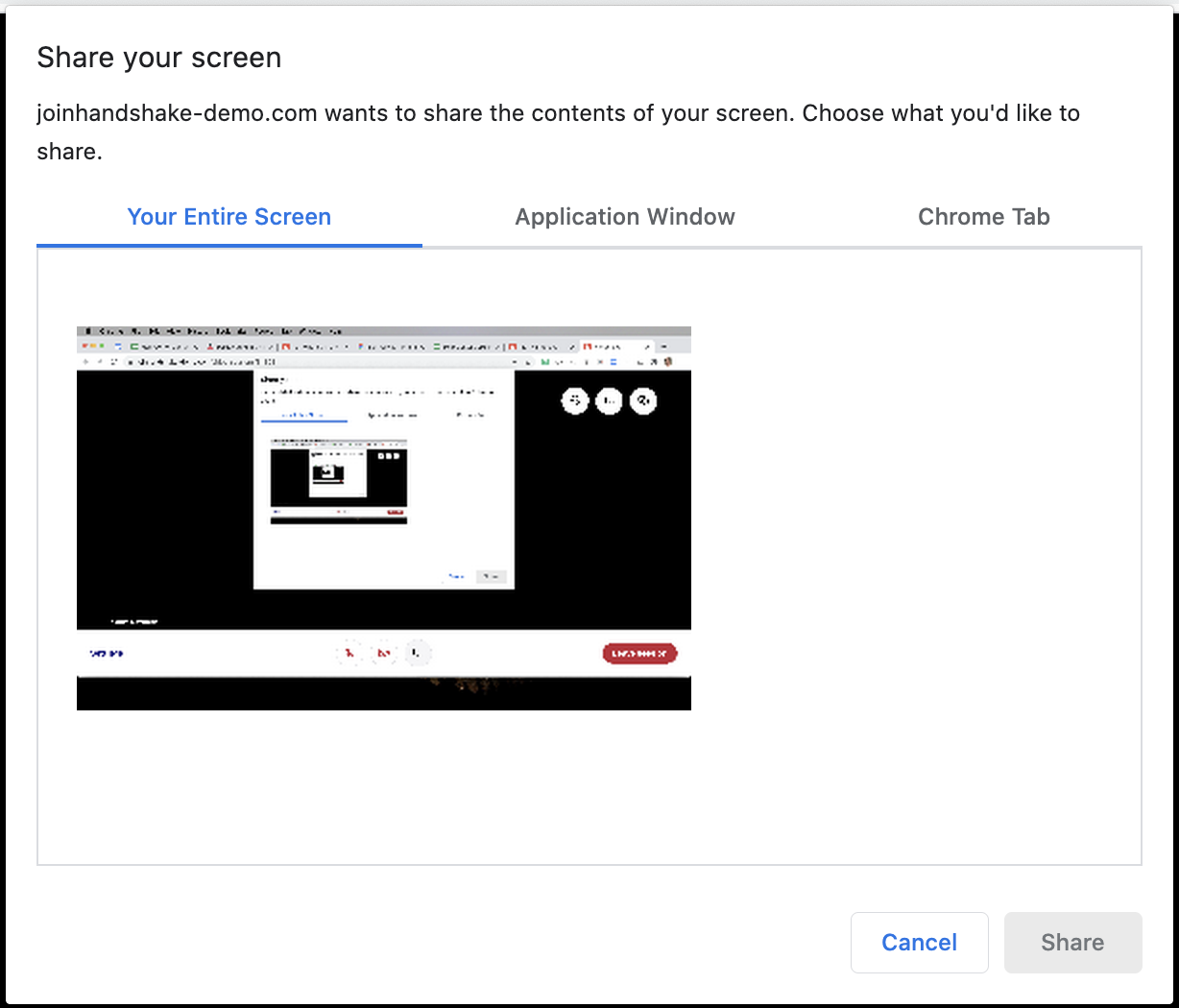 Reporting a problem
Report a Technical Issue
You can report an audio issue, video issue, chat issue, or other. This will be generate a ticket for our support team to review, as well as help us continue to improve our product.
Report a user
To report a participant, right click on their name in the participants list, then select Report User. The user will not be alerted that they have been reported.
Note: if you report another participant, the session host will be notified and have the option to remove that user from the session.
For more details on this process (including screenshots of what the forms look like), please refer to Reporting an Issue at a Virtual Fair.
Leaving a session
Sessions will end automatically 20 minutes after the scheduled end time, to allow for additional conversation.
You may leave a session and rejoin, but you may only be connected to a session via one device.
When the session ends, a prompt will appear with additional steps to take with the employer, including the option to follow them in Handshake and review recommended jobs - one job will be listed, and you can click View all to review all posted jobs at your school from this employer.
Learn more about Following an Employer in Handshake.