The "Who's Viewed My Profile?" feature displays up to 200 of the most recent employers that have accessed your profile directly in Handshake.
Your profile visibility is dependent on your privacy settings and the employer's status with your school in Handshake - in order for employers to access your profile, both of the following must be true:
Your profile privacy is set to Employers or Community.
The employer must be approved to recruit with your school on Handshake.
For a list of employers who have viewed your profile, scroll down your profile to the section "Who's Viewed My Profile", located on the left of the page above the "Skills" section:

This list of employers is only visible to you –– other employers (or students) cannot access your list.
The name of the employer profile in Handshake is what will be displayed, and we do not display which recruiter from that employer viewed your profile.
Note: If you've opted into Campus Profiles (the Community privacy option), this feature will only ever display employers that have viewed your profile directly, not other students.
How can I double-check what information employers can access on my profile?
If you'd like to review the information visible for employers, you can use the option on your profile, See Employer View.

The information displayed is directly viewable, with the exception of Your Interests. For more information, refer to Update Your Career Interests.
Click Stop Viewing to close the preview mode.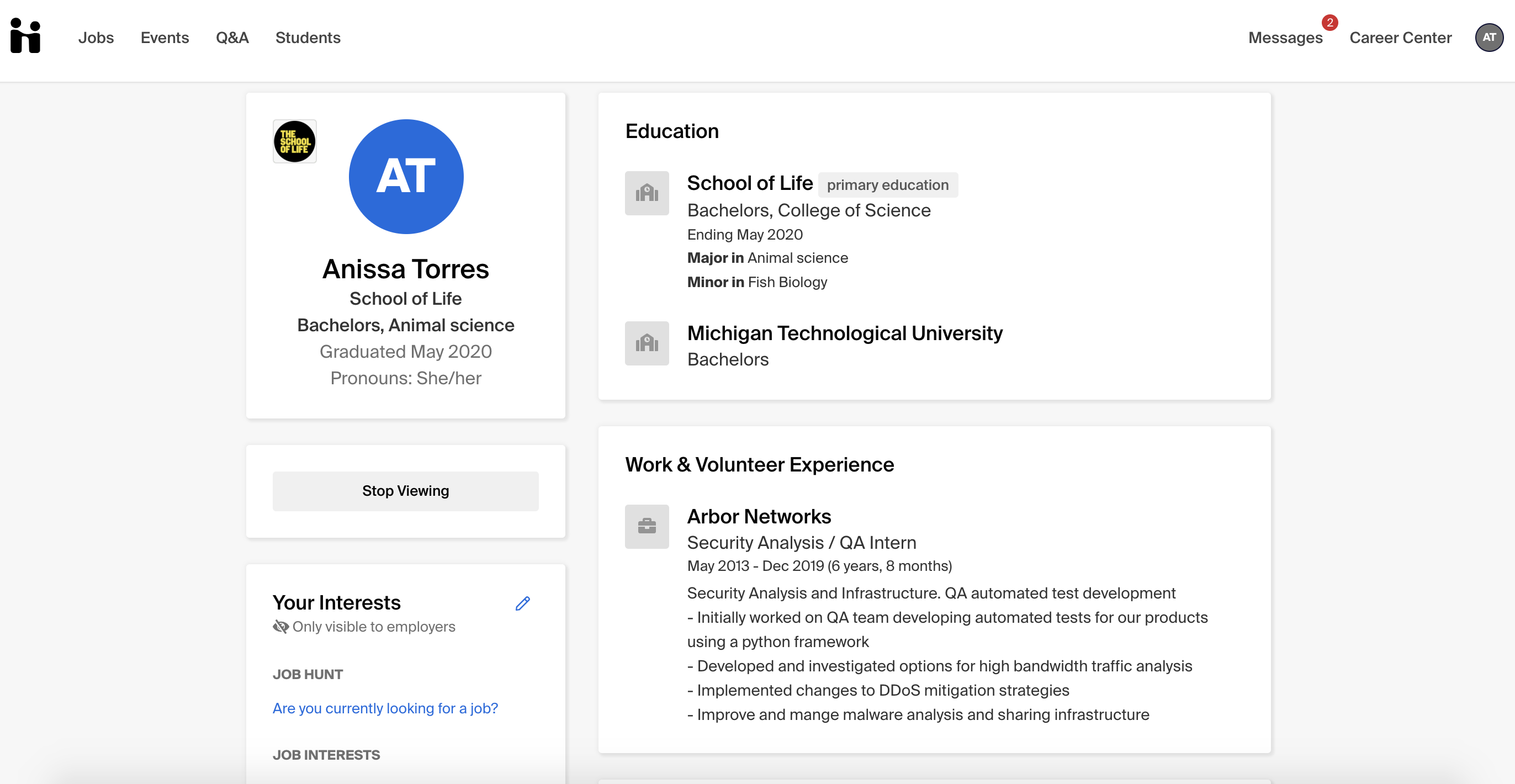 Note: while your profile is accessible to employers approved with your school, in order to share some specific profile data with employers, you'd need to explicitly opt into sharing –– this is true for fields such as your Pronouns, Department GPA, and Cumulative GPA.
What does my profile look like for employers?
The employer's view of your profile is a slightly different layout, but the same fields are displayed.
In the example below, I do not have a profile picture uploaded, and I've opted to share my Pronouns with employers, but not my GPA: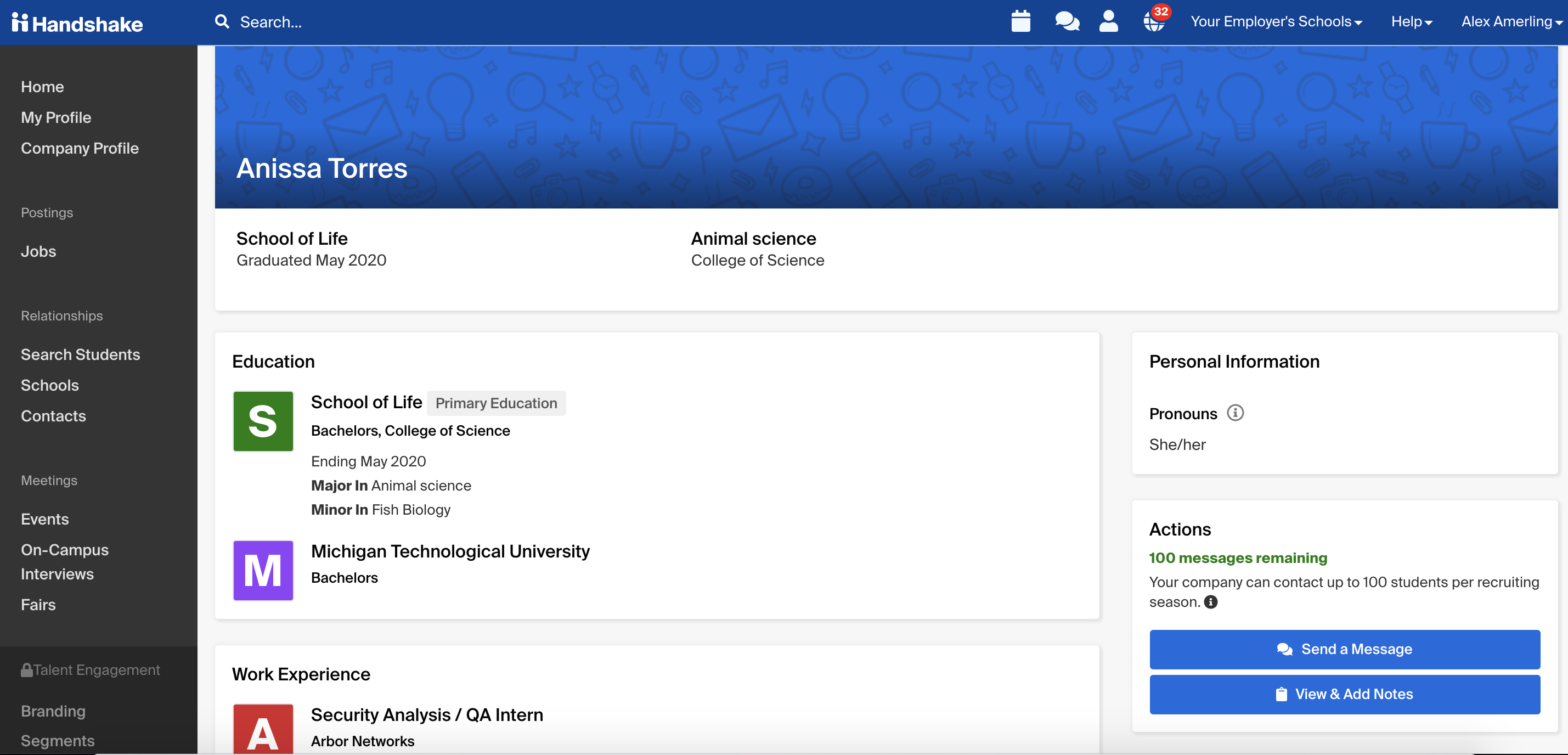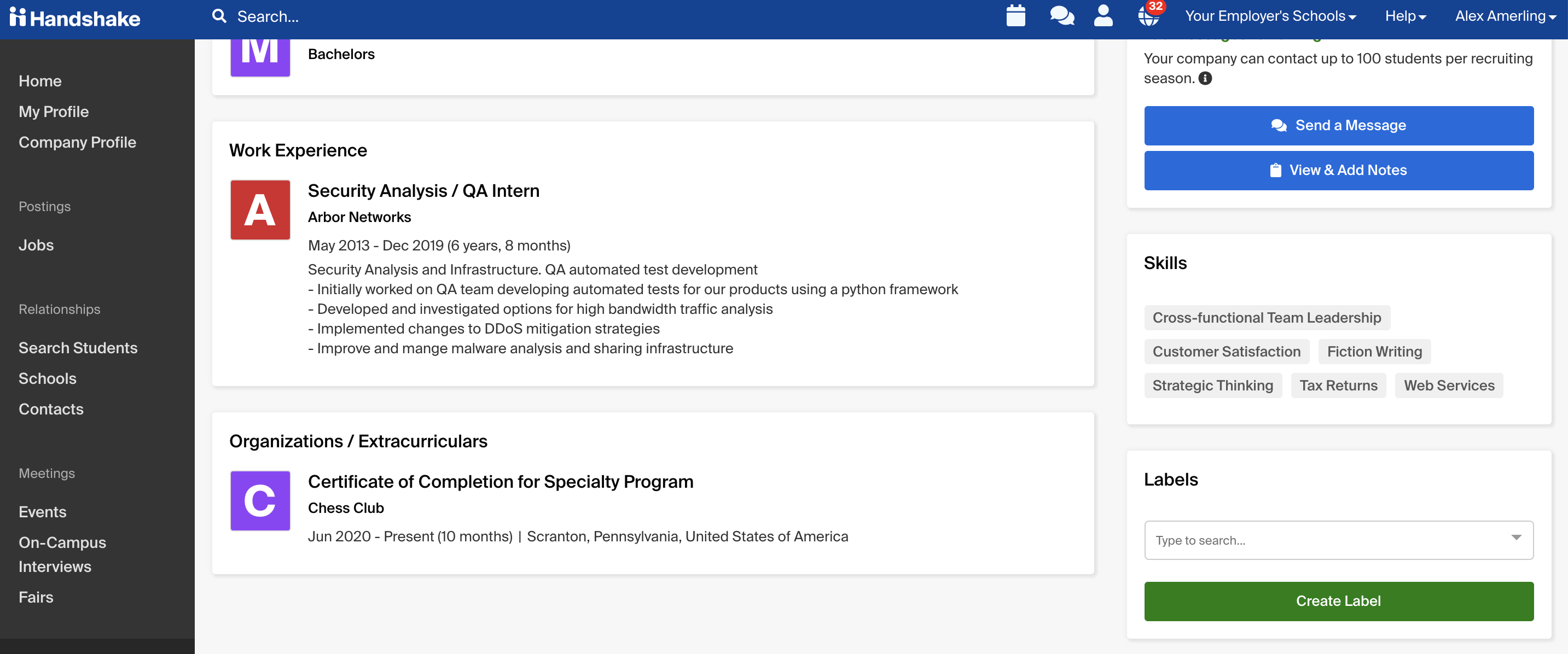 Employers have access to a list of students at schools they are approved to recruit with on Handshake as well, with filters to help them identify candidates. This page enables them to see a summary of your profile, and for approved employers, they can initiate a message to you.
In the example below, since I've opted out of sharing my GPA with employers, the GPA field is listed as "undefined":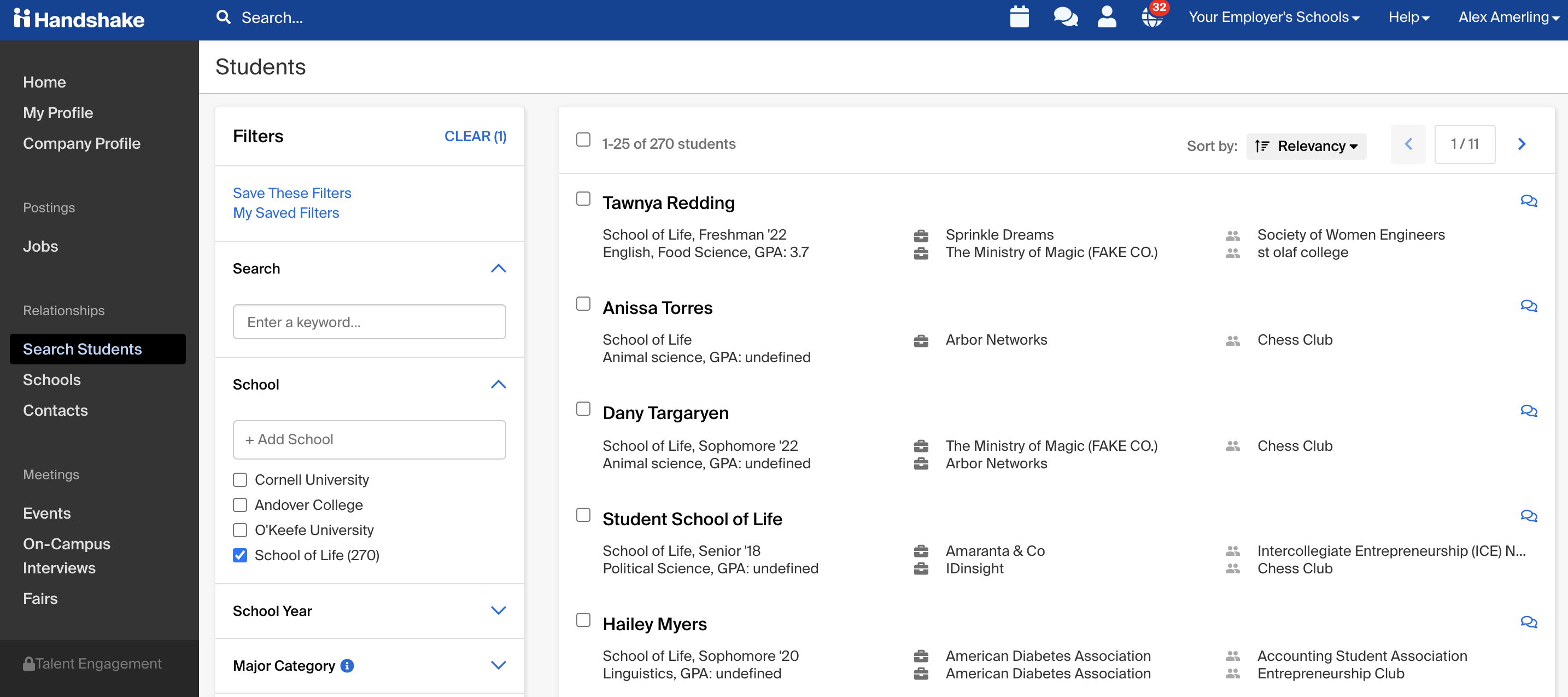 Note: since employers may initiate a message from this page, they may indicate they've "viewed your profile", however, if they do not click on your name directly from this page, they will not be listed in the "Who's Viewed My Profile" section.
Additional Resources