To help save time filling out your profile, after uploading a resume, select the option "Build Profile from Resume". This will fill in appropriate sections on your profile with details from the uploaded document.
You'll need to review and approve the changes prior to the information being visible to Employers or other students (depending on your privacy selection).
If you don't have a resume uploaded yet, you can review the steps in How to Upload a Document.
To build your profile from resume
1. Click on your account icon in the upper-right corner of Handshake, then click Documents.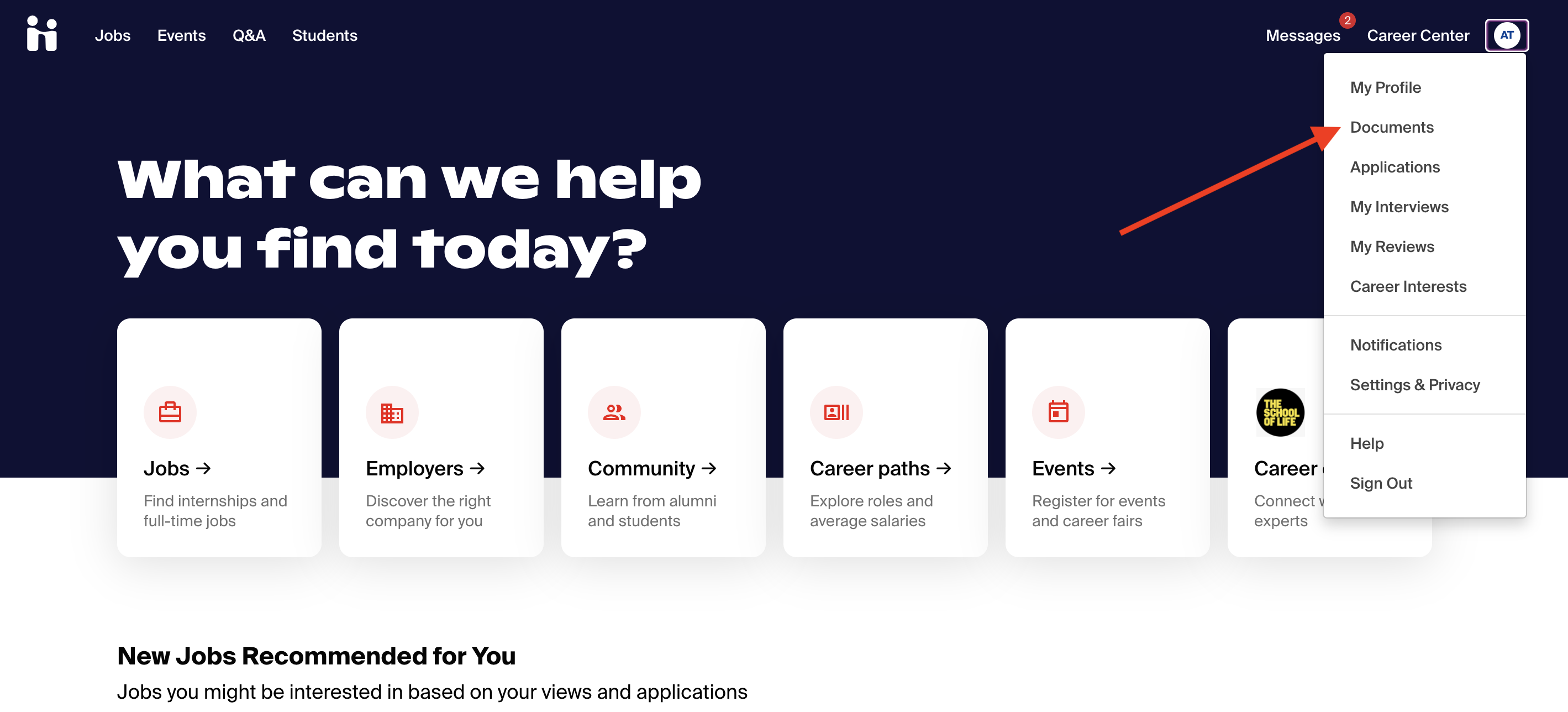 2. All uploaded documents will be listed - click on the name of the document to pull up the document overview page.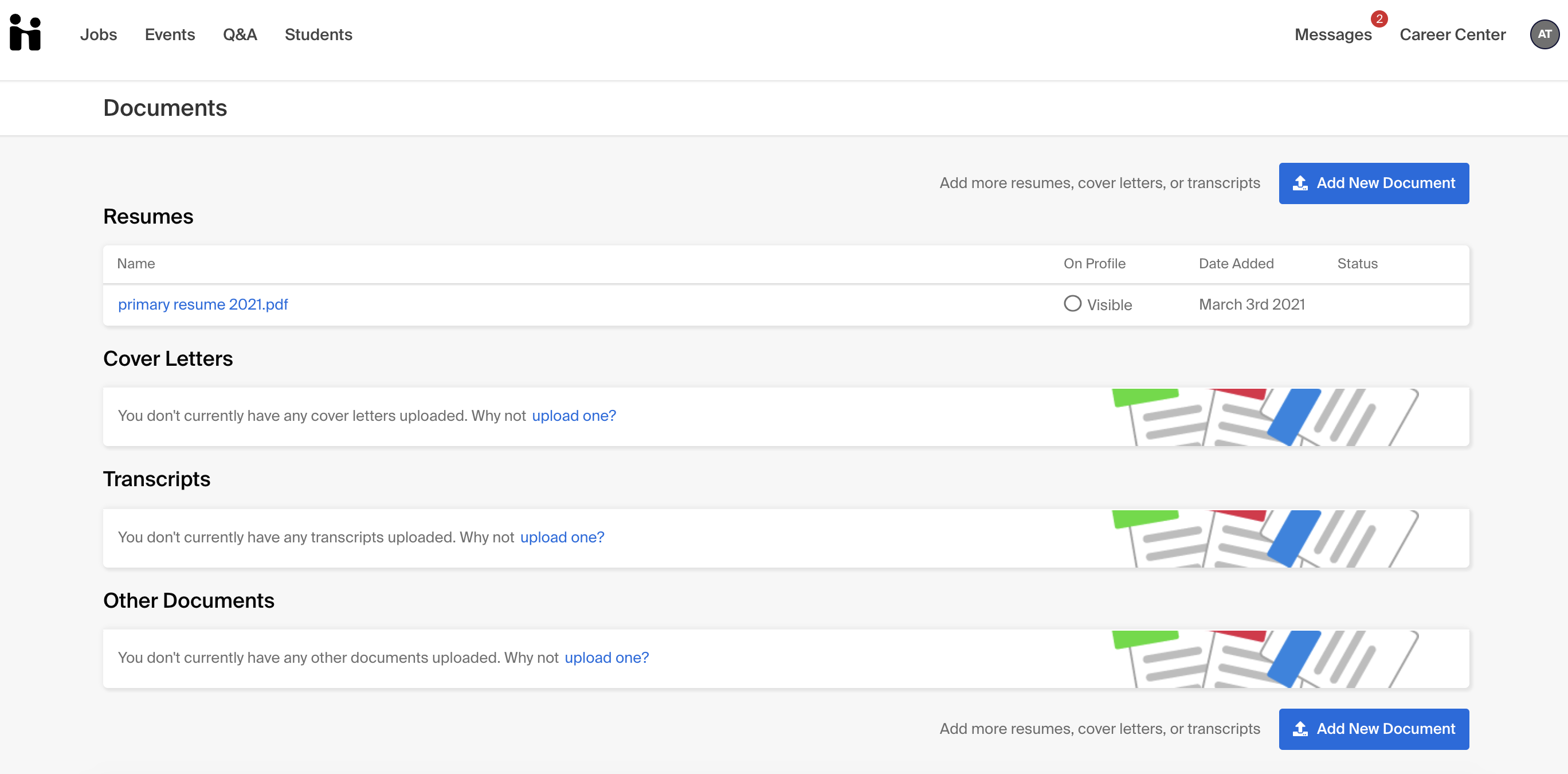 3. On the document overview page, a PDF of your document is available. To the right, click on the blue button Build Profile from Resume.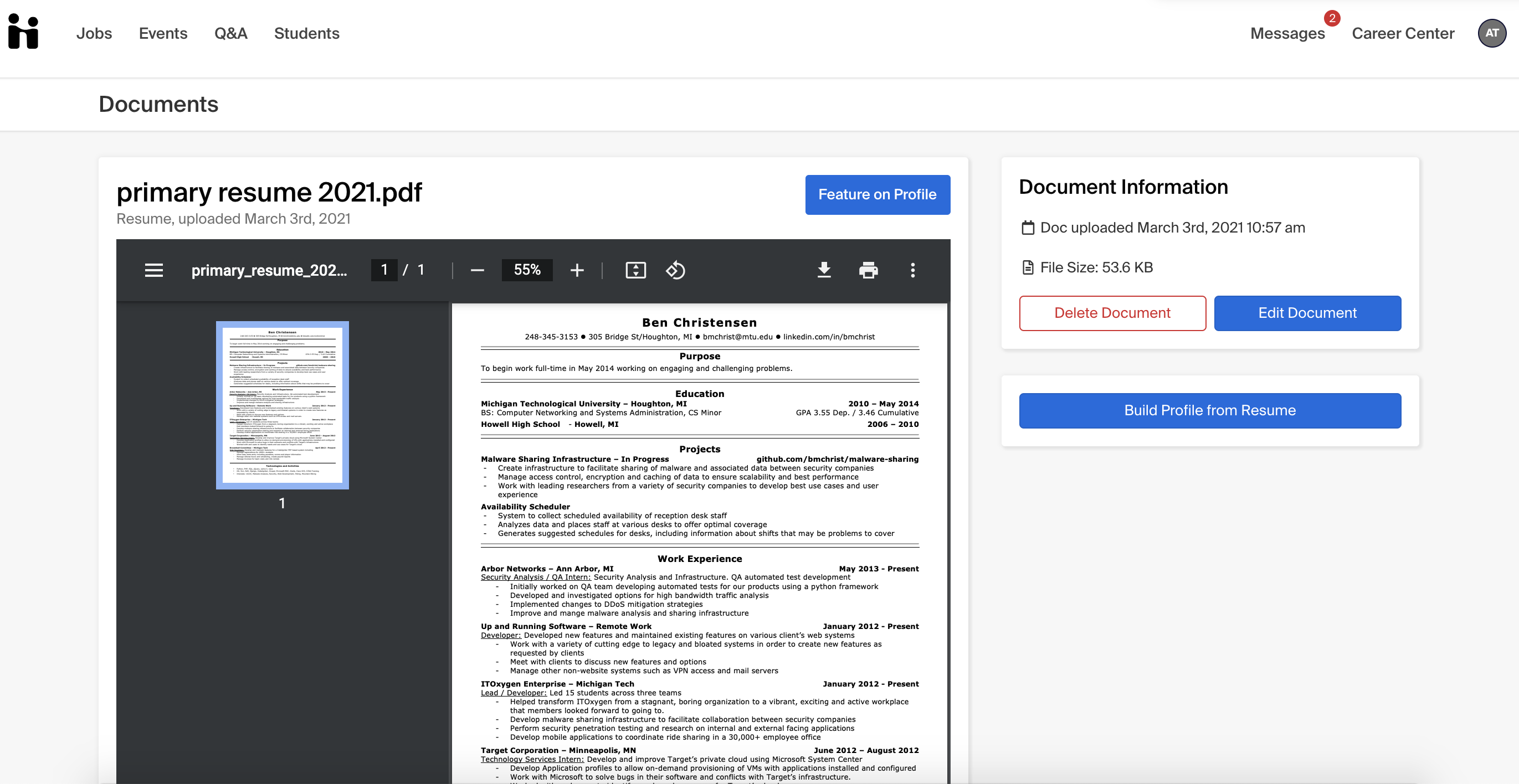 4. The page will load to your profile, with a blue banner titled "Build your Profile Faster". This banner lists the number of educations, work experiences, skills, etc. that are being added to your profile.
You can review and approve these changes individually, or you can click the blue button Approve All.
The information added will NOT appear on your profile until the changes are approved!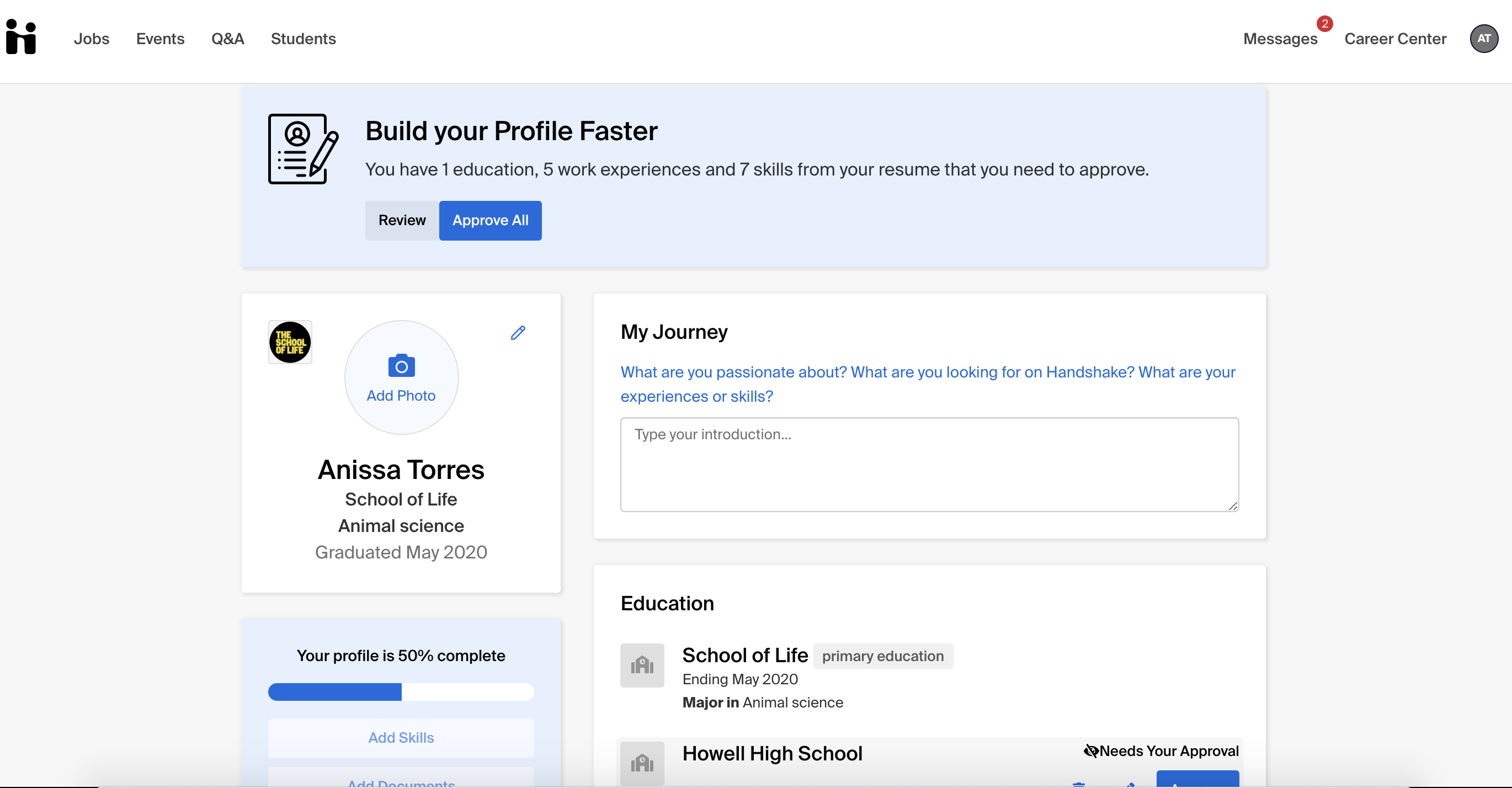 If you choose to review updates individually, you can:
Edit any fields within the entry by clicking the pencil icon, to the immediate left of Approve

When you're finished making changes, click Save and Approve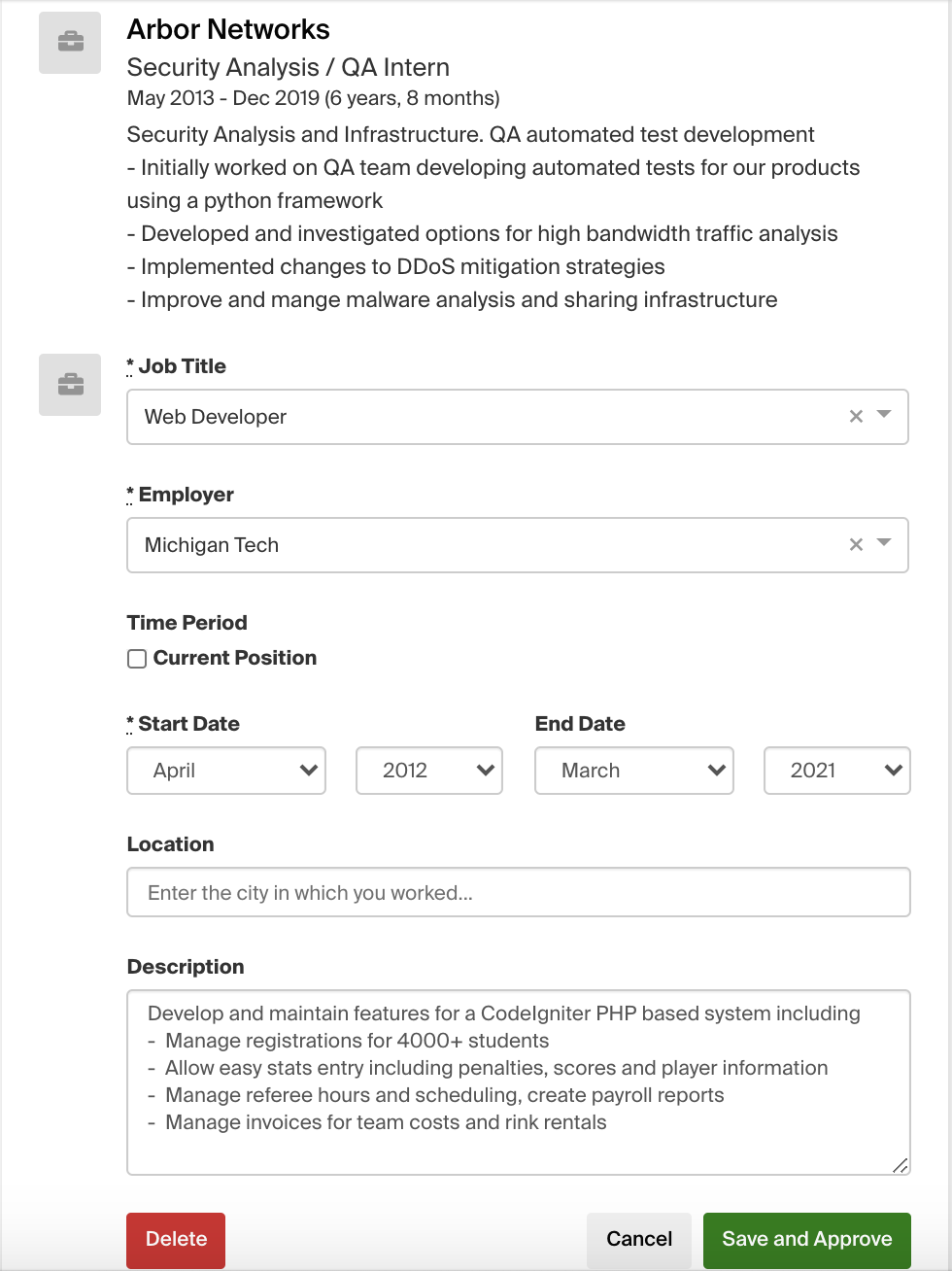 Delete the entry entirely by clicking the trash icon to the left of the pencil.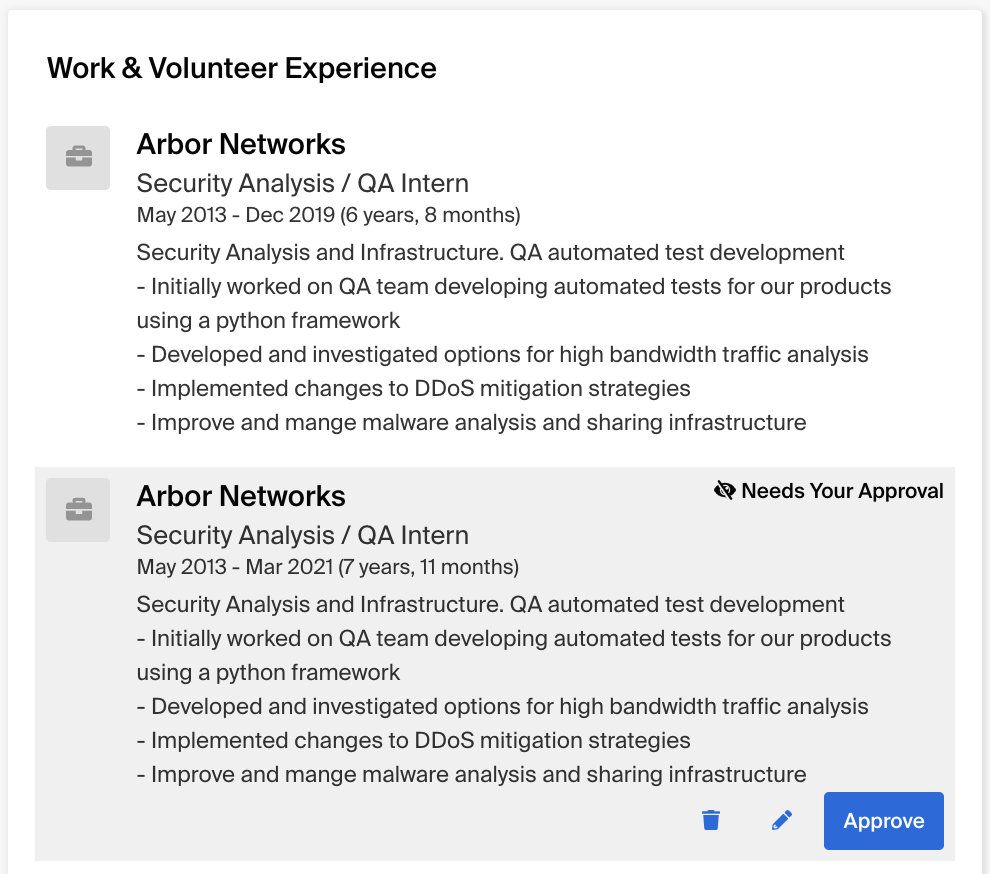 Visibility for changes pending approval
Any updates made to your profile that indicate Needs Your Approval are not visible to students or employers in Handshake until you have approved the change., regardless of your profile privacy selection.
To review what profile information is visible to employers in Handshake, refer to Understanding "Who's Viewed My Profile?" and Profile Privacy Options in Handshake.
To review what profile information is visible to other students in Handshake, refer to Campus Profiles in Handshake.
If your school has partnered with Handshake, then Career Services staff at your school in Handshake can see the pending changes on your profile, along with the message "Needs Your Approval" next to each applicable field: