When you sign up for a Handshake account, some notifications are enabled by default so you don't miss any key information.
Emails generated from schools, such as information about upcoming career fairs, events, interview schedule availability, invoices, etc., are sent regardless of preference in Handshake. 
If you'd like to adjust your Handshake notification preferences, you may do so at any time.
Access your notification preferences 
To begin, click on your name in the top-right corner of any page, then select User Settings from the dropdown.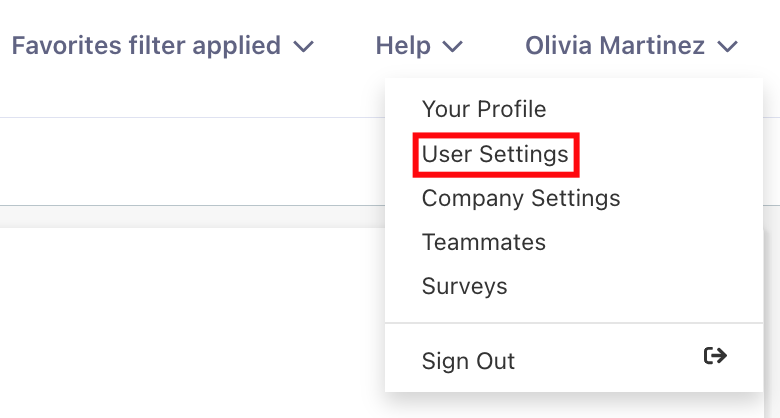 From the menu on the left of the page, click Notification Preferences.

Edit your notification preferences
When your account is created, items with a green check are enabled by default. To edit your notification preferences, check or uncheck items for each activity as desired. Changes are saved immediately.
Note: the notification preference for items with a circle-backslash icon cannot be updated. 
You may opt to receive notifications through either email, Handshake, or both. 
Email: an email will be sent to the email address associated with your account to notify you of the information.
Notification: a notification will appear in Handshake to inform you of the information. You can access the notification by clicking on the globe icon located in the top-right corner of the page.
You can edit your notification preferences for the following activities:
General 
Events
Interview Schedules
Jobs
Applications
Employers
Notes
Messages
Schools
Career Fairs
Job Reviews
Questions and Answers
Candidate Matches 
Analytics