When you sign up for a Handshake account, some notifications are enabled by default to ensure you don't miss out on any key information.
Emails generated from schools, such as information about upcoming career fairs, events, interview schedule availability, invoices, etc., are sent regardless of preference in Handshake.
If you'd like to adjust your Handshake notification preferences, you may do so at any time. To review settings or make changes, click on your name in the top right of Handshake, then click on User Settings.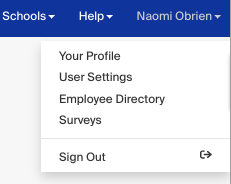 From the menu on the left of the page, select Notification Preferences: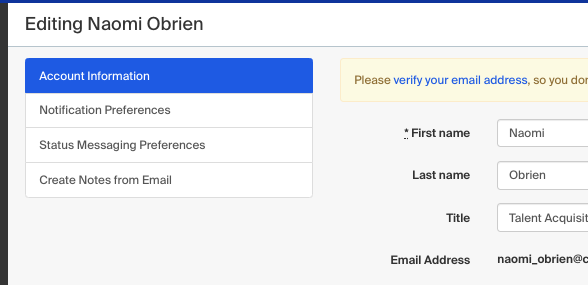 Below are the default settings within Handshake; items with a green check are selected by default in the images when your account is created. Simply check or uncheck items as desired.
Email: will send you an email to the address on file to alert you of the information
Notification: will provide a notification in Handshake to alert you of the information