After your school has configured the appointment types that are available to students, individual career services users can indicate when they are available for scheduled appointments and which appointment types they offer.  Both of these configuration options are housed on the User Settings page.  You can access User Settings by clicking on your name in the upper right corner of your screen and selecting it from the dropdown menu.
Appointment Blocks
Customize your appointment blocks to show students when you're available to meet with them.
You can indicate your availability for certain days and times on a one-time or recurring basis. You can also use this section to mark times on your calendar when you're unavailable (for example, you may create a 15 minute "unavailable" block in the middle of a four-hour Appointment Block as a way to ensure a break during the block). For each appointment block, you can indicate whether students are able to walk in (versus booking an appointment in advance).

All appointment mediums that are set in the school setting will be visible to students by default but if you would like to limit your Monday blocks to Face to Face appointments you can do that by defining an Appointment Medium on the appointment block.  
All of the appointment types added in the appointment types section will be added to the block by default but you can remove certain types of appointment by using the Appointment Types section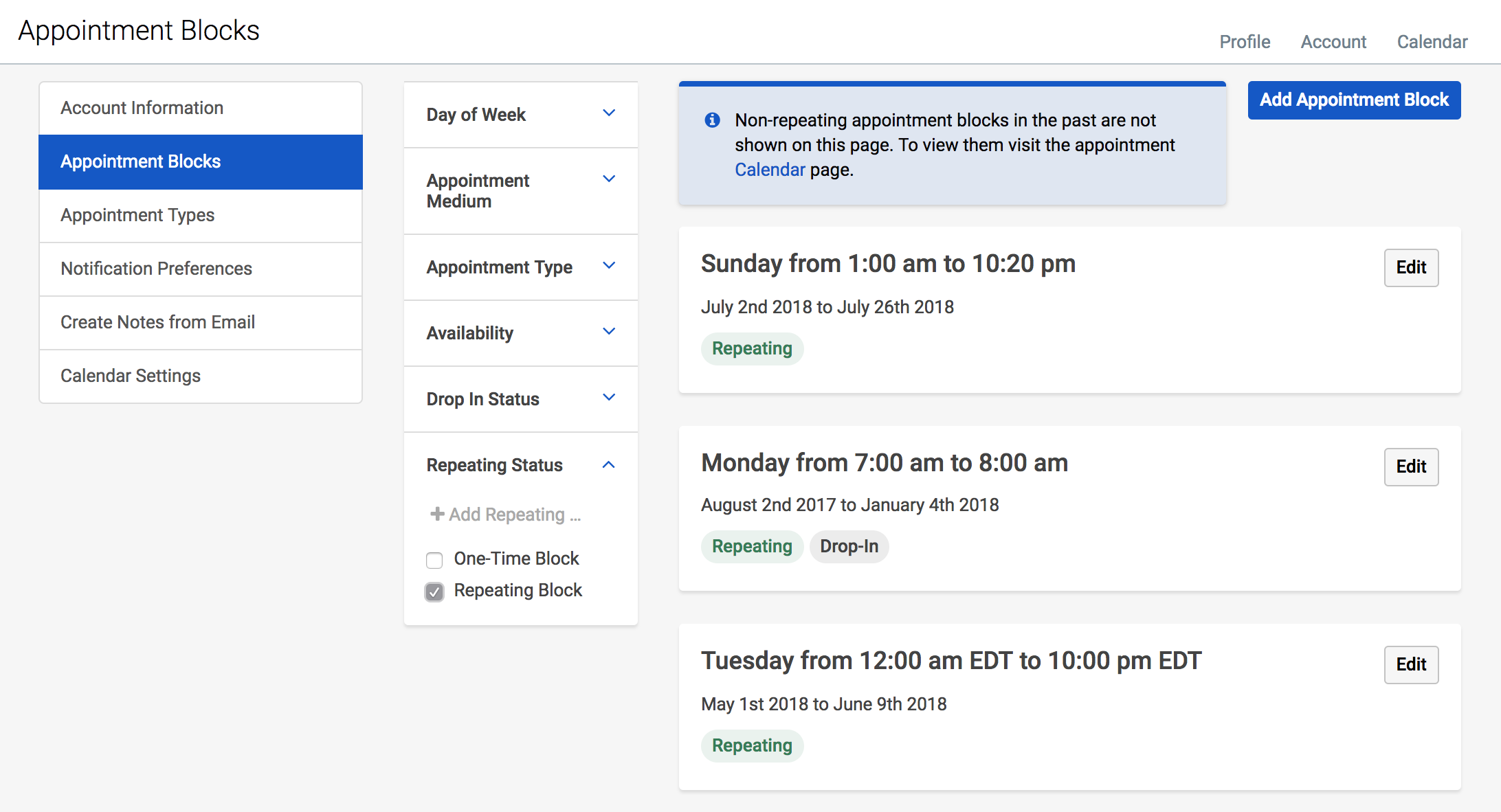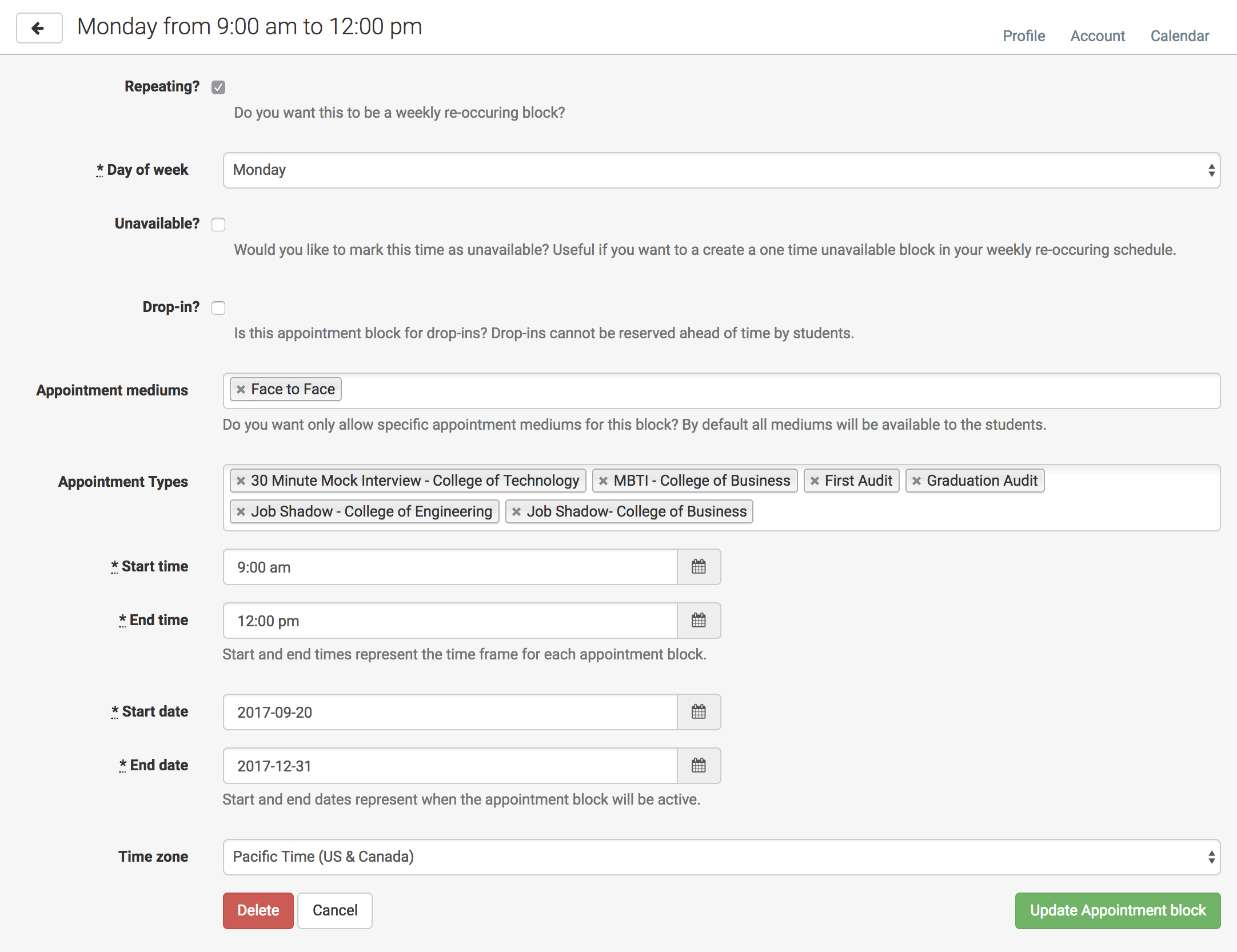 Note: You can also create appointment blocks from the appointment calendar view.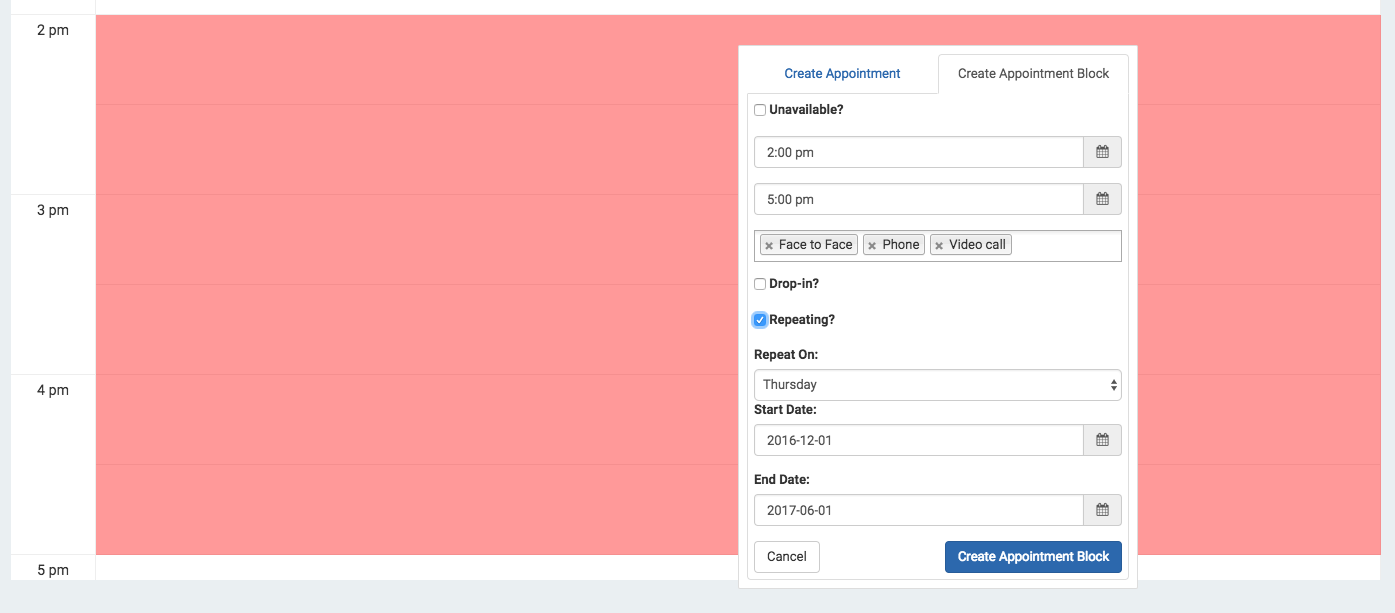 If you're using Handshake's two-way calendar sync, you'll see unavailable blocks from your work calendar automatically populated as unavailable in Handshake.
Note: If you have two available blocks scheduled at the same time, they will cancel each other out and make you unavailable.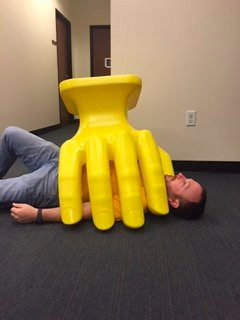 Appointment Types
Use this area to specify which of your school's appointment types you want to make available to students booking appointments with you.  If you don't see an appointment type you'd like, use School Settings → Appointment Types to add a new appointment type or edit an existing one. (Note: Your Career Service Center likely has a policy around adding and editing appointment types. Please make sure you understand that policy before making changes to available Appointment Types in School Settings). 
 
Clicking the "Add" button will add that appointment type to the list of appointments students can book with you. Clicking the "Remove" Button will remove that appointment type from the list of appointments students can book with you.