Duplicating a job enables you to quickly create a new posting foundation by including all original details and settings, while removing previously requested institutions and past applicants.
Note: If the original job was connected to an interview schedule, that link is not preserved. If you'd like an interview schedule linked to the new job, you will need to request a new schedule.
Duplicating a job
1. Click Jobs in the left navigation bar
2. Locate the job you would like to duplicate
Tip: Use the tabs at the top of the job postings table to switch displayed results for Active postings, Expired, All, Declined, or Not posted (drafting) - use the column headers to sort the results in ascending/descending order.

3. Click the job you would like to duplicate
4. Within the Details section of the job, click More Actions in the upper-right corner and select Duplicate job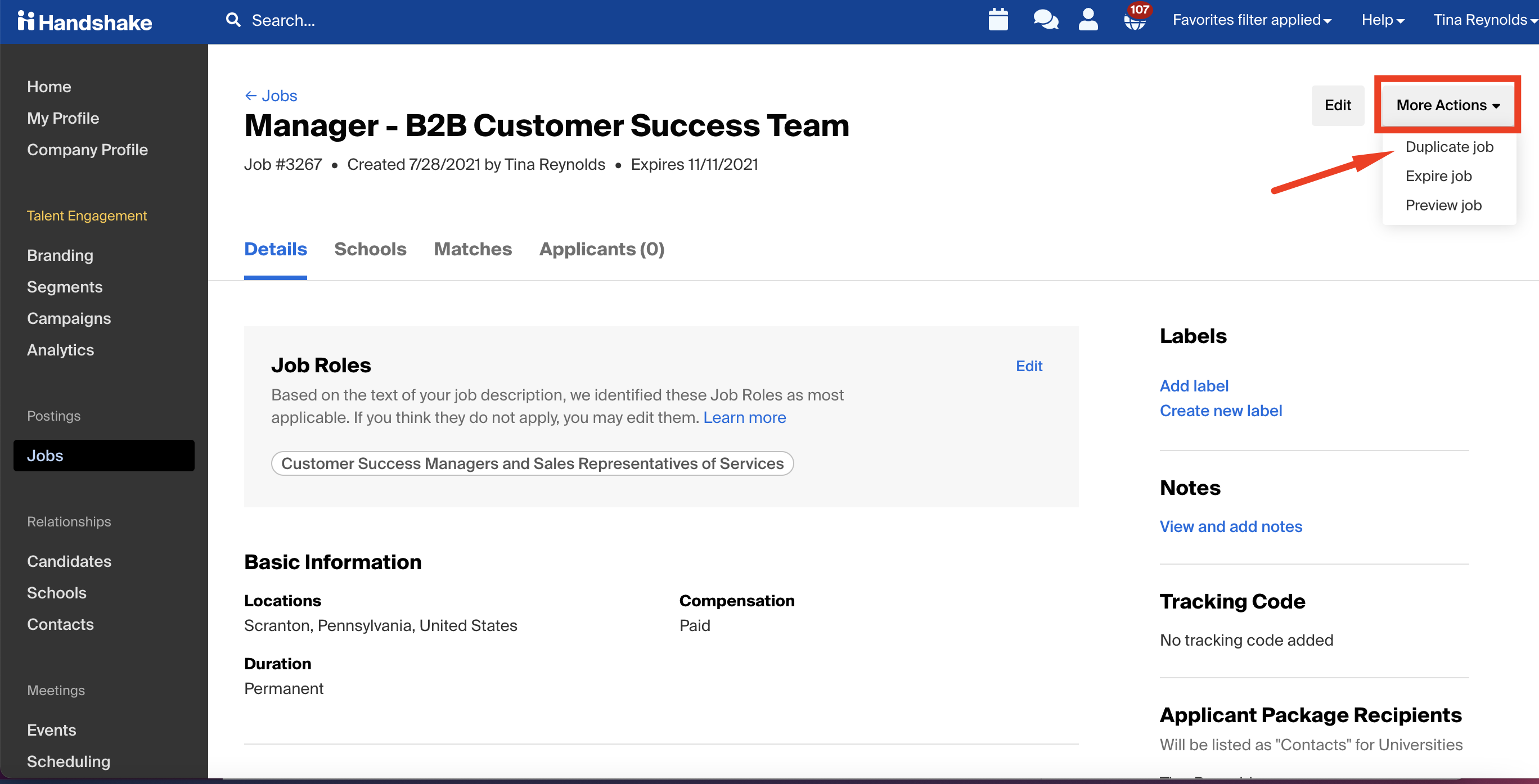 3. The screen will then load to the "Basics" tab within the job posting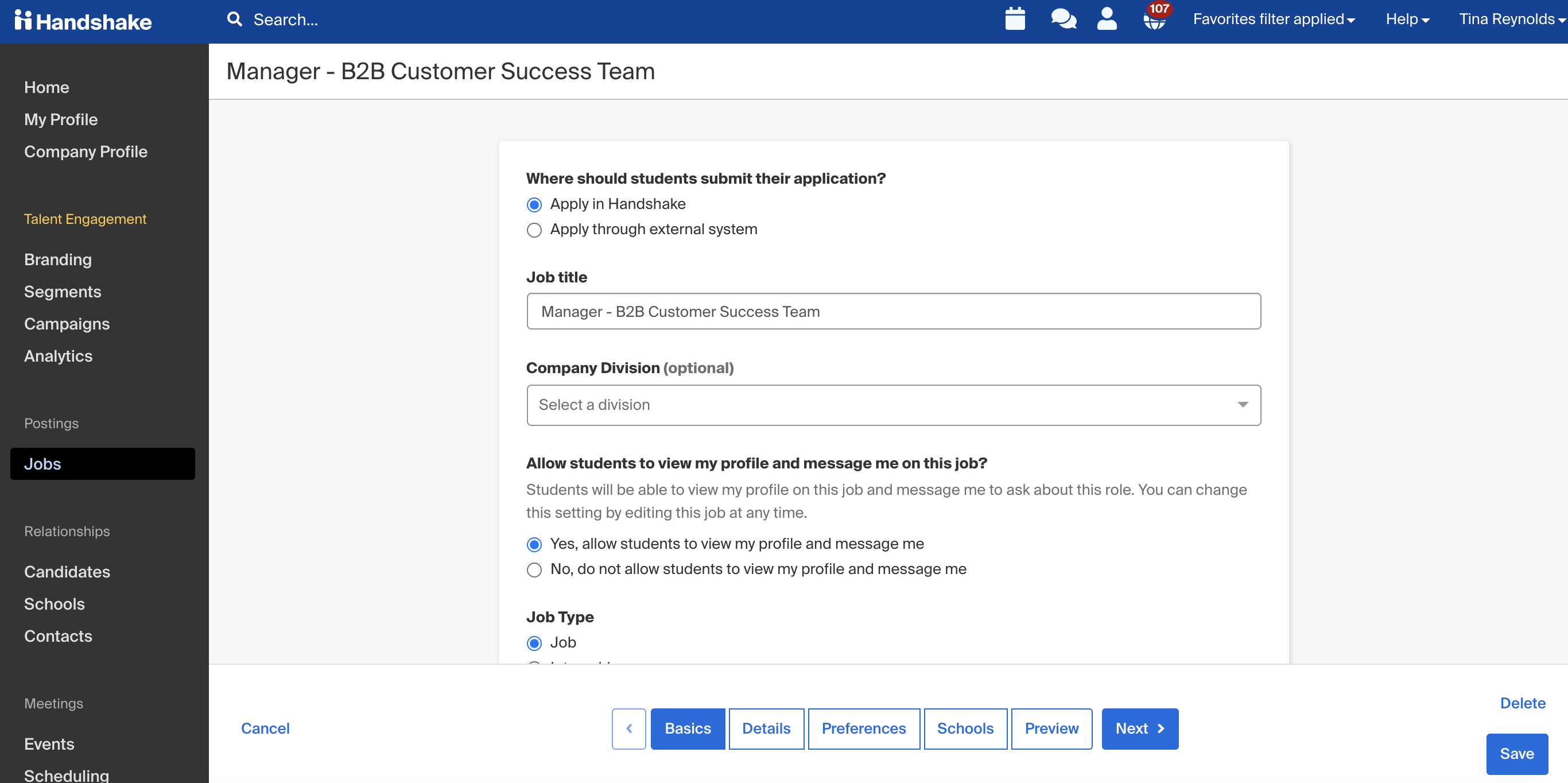 4. We strongly recommend reviewing all of the details before you post the job. Some key areas to review are:
Title: We recommend updating the title before posting it to help differentiate between the original job posting and new job posting.
Institutions: Make sure to add institutions to post this job to. You can do this on the Institutions tab when editing the job. If you're not ready to post yet, you can skip this step, click Save in the lower-right corner of the screen, and access the posting any time via the Not Posted tab referenced in step 1.

Note: You will only be able to select institutions where your company has been approved. If you'd like to post the job to an unapproved institution, learn how to request approval here.
Troubleshooting Tips:

If an approved institution isn't listed, make sure they have given your company the role to post jobs. Learn more about employer roles at institutions here.
If you have the Post Jobs role, check Your Employer's Institutions OR Your Favourite Institutions - this Handshake filter is in the upper-right corner of the screen, to the left of Help. Click on the text to switch displayed data across all of Handshake between institutions you've favourited and all institutions your company is approved to connect with.

Apply Start Date & Apply End Date: Review the default dates that your job application window is set to start and expire and update as needed.
5. Click Save in the lower-right corner of the screen to save your changes. If you've selected institutions to post the job to, the request will be sent immediately upon saving.