If a requested job posting has been declined by an institution, or if a posting is in review and the institution would like more information, you'll be able to access comments on your job postings to view the decline reason or comment and respond as desired.
Access comments on a job posting
Comments and decline reasons can be accessed by clicking a link from a notification, or by navigating through Handshake.
Via notifications
Job declines and comment notifications may be emailed to you and/or shared in Handshake, depending on your notification preferences. To access the posting and comment experience, click on:
the linked job title in either the Handshake notification or the email.
the red button View Decline Details (included in job declined email notifications).
the red linked text View Comment (included in comment notification emails).
For screenshot examples of these notifications, please refer to the last section of this article, Notification examples.
Via navigating Handshake
Click on the Jobs tab in the left navigation bar, then click on the name of the job you wish to view comments for. This will take you directly to this job's overview page.
From the job's overview page, click on the Institutions tab and locate the institution name in the list. To the far right, click the three hash marks, then click View Details.
Note: if the relevant institution isn't listed, check if the favourite institutions filter is toggled on in the upper-right corner of the screen. For more information, refer to Using the Favourite Institutions Filter.
Review comments
The comment experience includes decline reasons (if the posting is declined) and any other comments added by the institution. From the comment experience, you can respond via adding a comment or request a second approval (if allowed, and after taking requested actions).
The decline reason or other comments will appear in a popup, after taking the above steps.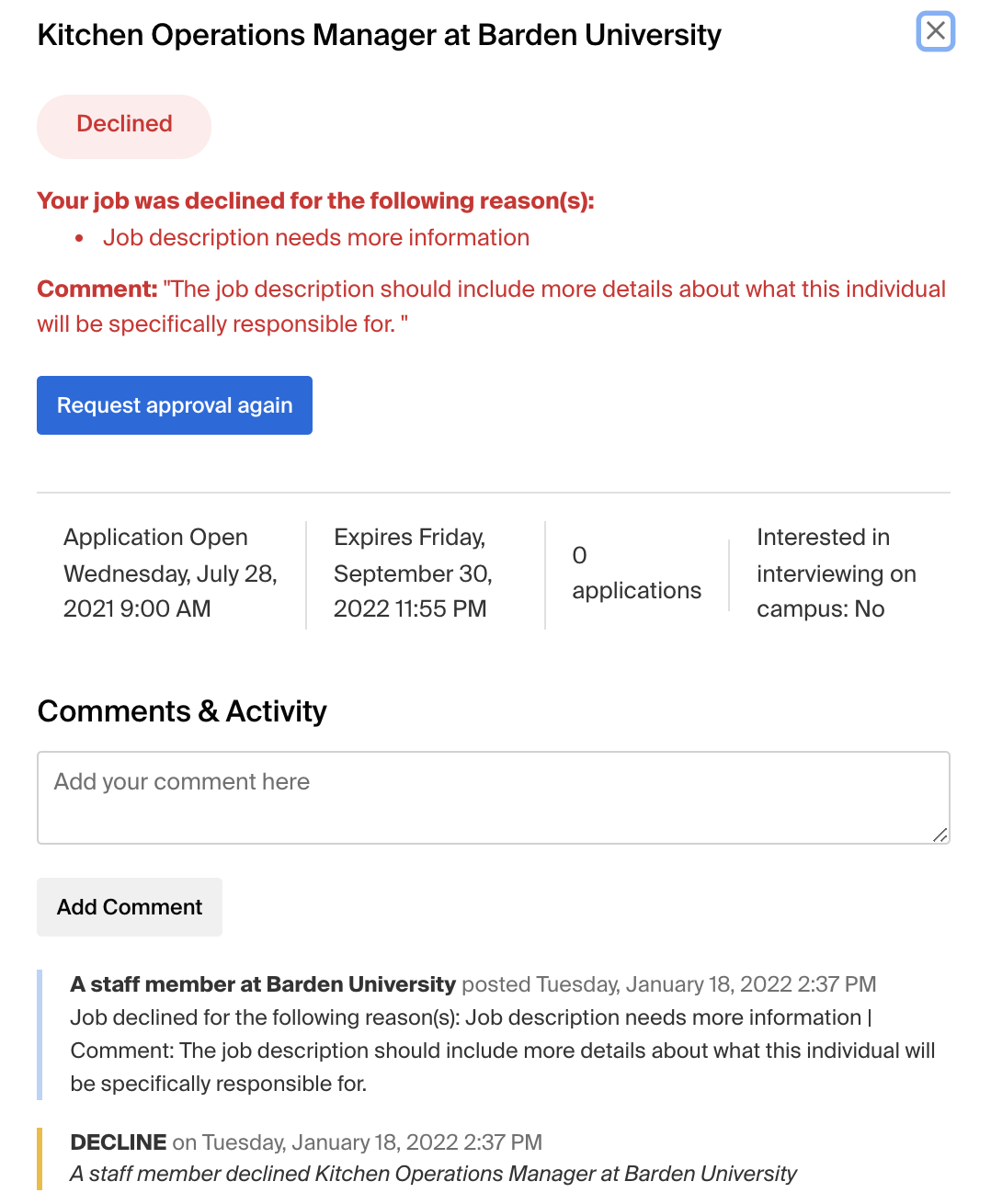 From this popup, you can:
add a comment: type a response in the "Add a comment" text box, click Add Comment to save your response, then click on Close to close out this window.
submit a second request for approval: click the blue button Request approval again, then enter the actions you've taken in the comment text box. This option is only available one time per school, per job–double-check you've addressed all the institution's concerns before submitting.

Click the blue button Request to send the request to the university. Upon submission, the status will update to "Pending".
Notification examples
Here's an example of a notification in Handshake, via clicking the globe icon in the upper-right corner of the screen:

Via email
All Handshake notification email are sent from:
Handshake <handshake@notifications.joinhandshake.com>
Decline notification emails have the subject line "Your job JOB TITLE has been declined at an institution."
Here's an example of an emailed decline notification: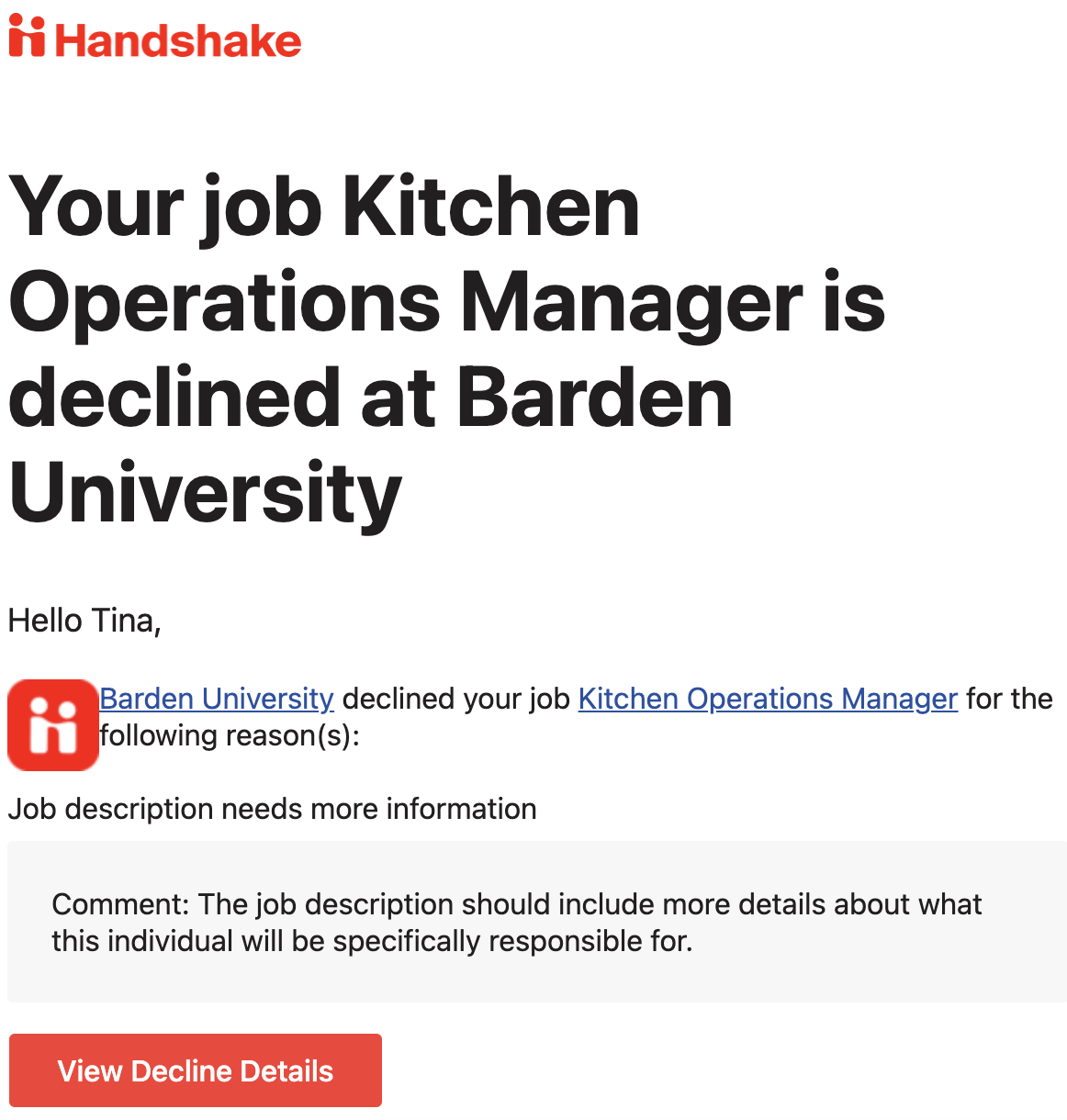 Comment notification emails have the subject line "You have a new notification on Handshake".
Here's an example of a comment notification: