Once you've created a job, you may want to double-check that it's posted successfully to the requested schools. 
To confirm this, navigate to your Jobs overview page by clicking Jobs from the left menu column in Handshake.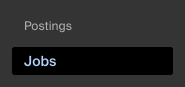 On this overview page, you'll be able to see active job postings listed by default. You can change the view in the View By section under Create Job: 
Viewing by Job: 

Viewing by School: 

If you aren't seeing your job posting on this page, click on the Not Posted tab to see if your job was saved but not posted to a school: 

If you do see your job posting listed there, just click on the job posting to open the job overview, and click on Target More Schools toward the upper-right area of the page: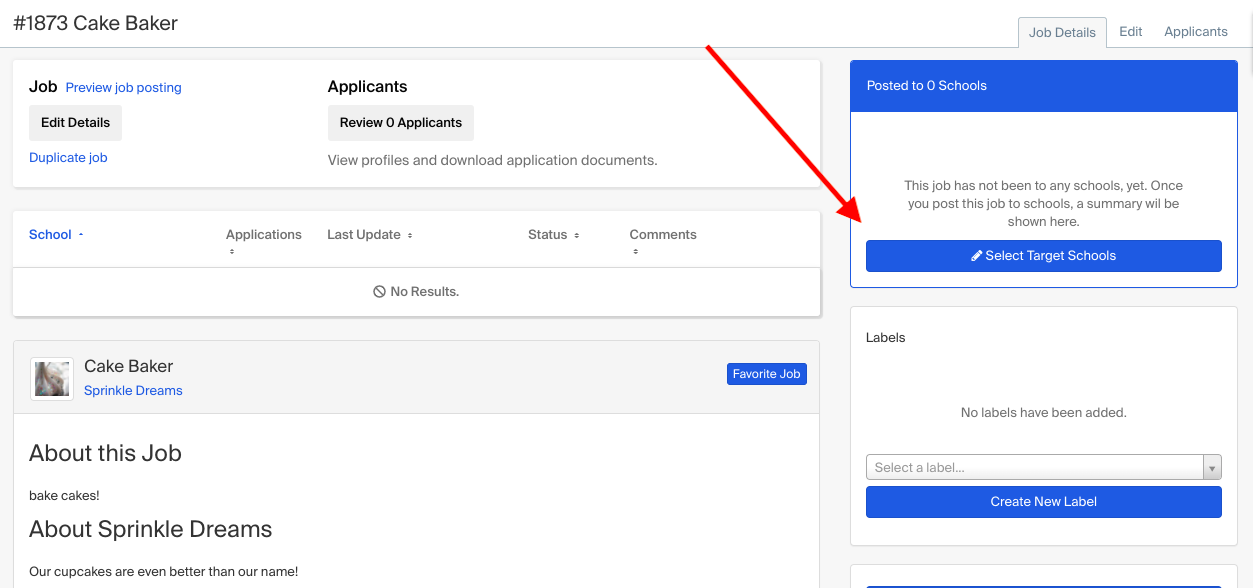 Add the desired schools, double-check your apply start date and expiration date, then click Save in the lower-right corner: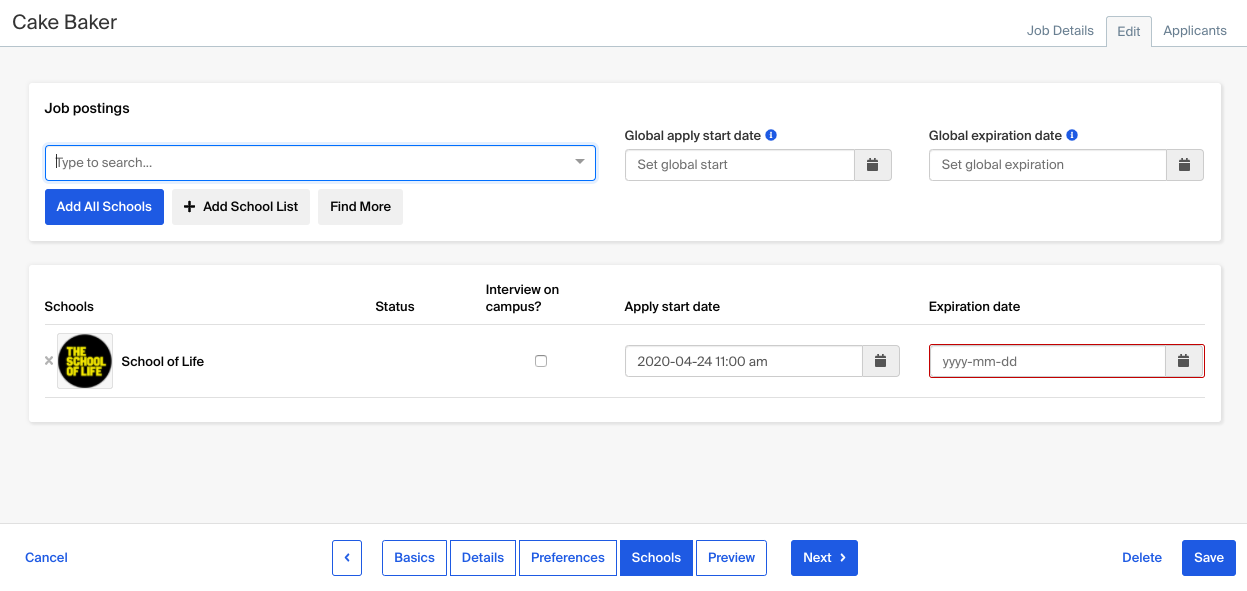 Once the job is posted successfully, you should see it appear in the Active tab, as referenced at the beginning of this article.  
For additional information on navigating the Jobs page in Handshake, please refer to Navigating the Jobs Page.