On Handshake, you can access your sent, archived, and received messages in just a few simple steps.
1. To begin, click on the chat bubble icon in the top-right corner of the screen to access your messages. The number displayed on the icon represents the number of unread messages since your last visit.

2. From the inbox toolbar, click on the respective button for the folder you'd like to view messages for.
Note: all messages are sorted by the timestamp of the last message received. The newest will be displayed at the top and the oldest at the bottom.
Inbox: contains all the new and received messages that have not been moved to another folder.
Sent: contains a copy of all the messages you've sent.
Archive: contains messages that you've removed from your main folder.

3. To search for unread or starred messages within a folder, click Unread or Starred respectively.
Tip: to easily locate a message within any folder, enter any relevant identifying information in the search bar, i.e., sender name.
4. From any folder, select a conversation to read the message in its entirety and take action.
Note: the side sheet on the right of the message will provide direct access to a student's profile if it's visible in Handshake. Click the white button View profile to view the student's complete profile in a new tab.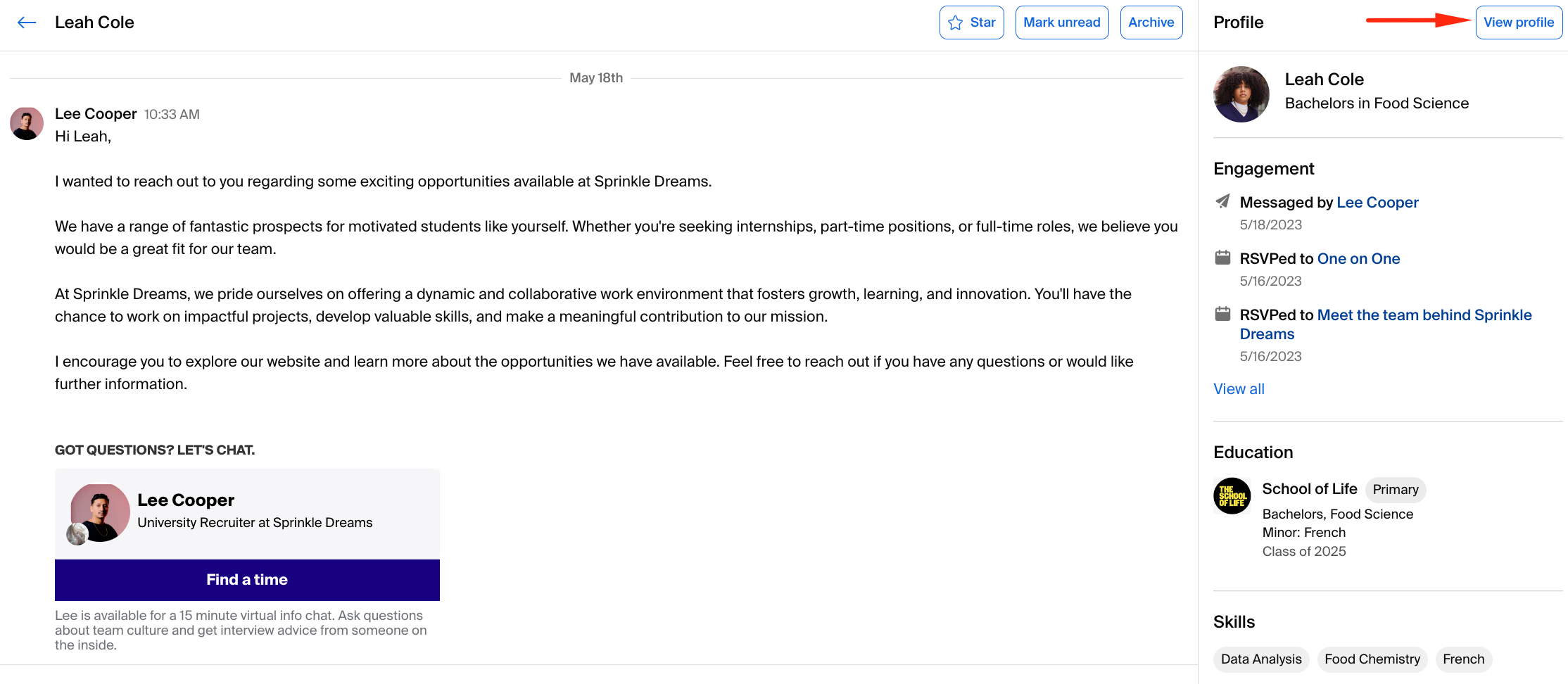 Learn more about How to Reply to Handshake Messages via Your Email Client.