Rather than deleting job postings, we strongly encourage employers to expire the job postings instead. Expiring a job posting will retain all helpful and important data, while still removing it from your immediate view.
Troubleshooting tip: There are a few cases where it makes sense to delete the job posting altogether. One such case would be if you created a job posting but never posted it to any schools. You can learn how to delete a job entirely here: Deleting a Job Posting
To Expire Postings at All Schools
Click Jobs from the left hand menu, and then click directly on the name of the job title of the job you wish to expire.

This will take you to that job's overview page. From here, click on Expire Job towards the tops of this page.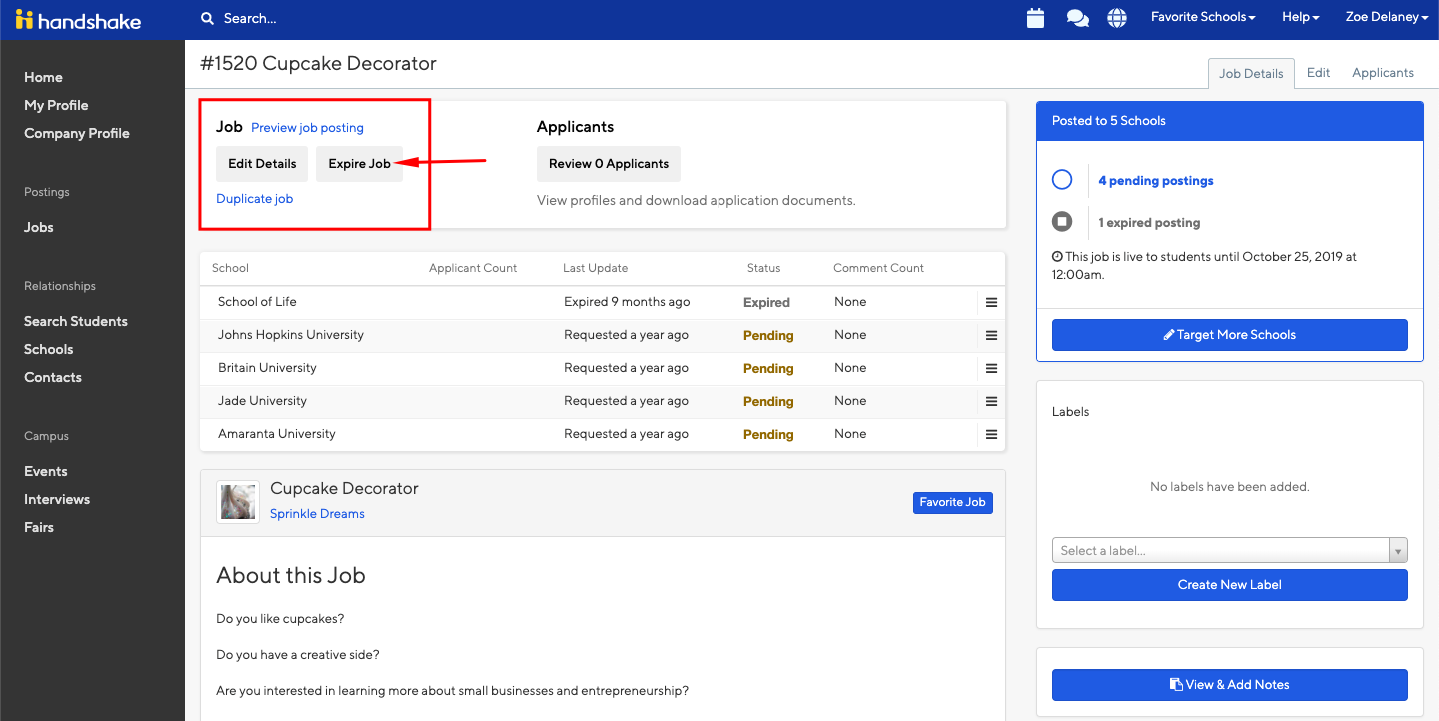 You will then receive a warning message confirming that you wish to expire the posting, which will completely expire it across all schools. Click on Confirm to proceed with expiring your job posting.

Once you confirm, you will see this message, or something similar:

All the postings for this job will now show as Expired. Please note it can take a few minutes for this update to fully reflect.

To Expire Postings at Individual Schools
Locate the desired school in the list of schools from the job posting
Select the three hash marks to the far right in the row with the school name
Click on "Expire Job"

To learn more on how to find your expired postings, please read How Do I View My Expired Jobs?
To learn how to renew expired postings, please see How to Renew an Expired Job Posting
Additional Info: Depending on notification preferences, Employers will receive an email notification three days prior to a job expiring, with a reminder that their posting is about to expire. Here's an example of this notification: