If a requested job posting has been declined by a school, or if a posting is in review and the school would like more information, you'll be able to access comments on your job postings to view the decline reason or comment and respond as desired.
Job declines and comment notifications may be emailed to you or shared in Handshake, depending on your notification preferences. In either notification, you can click on the link with the job title to view the posting and comment.
Here's an example of an emailed notification: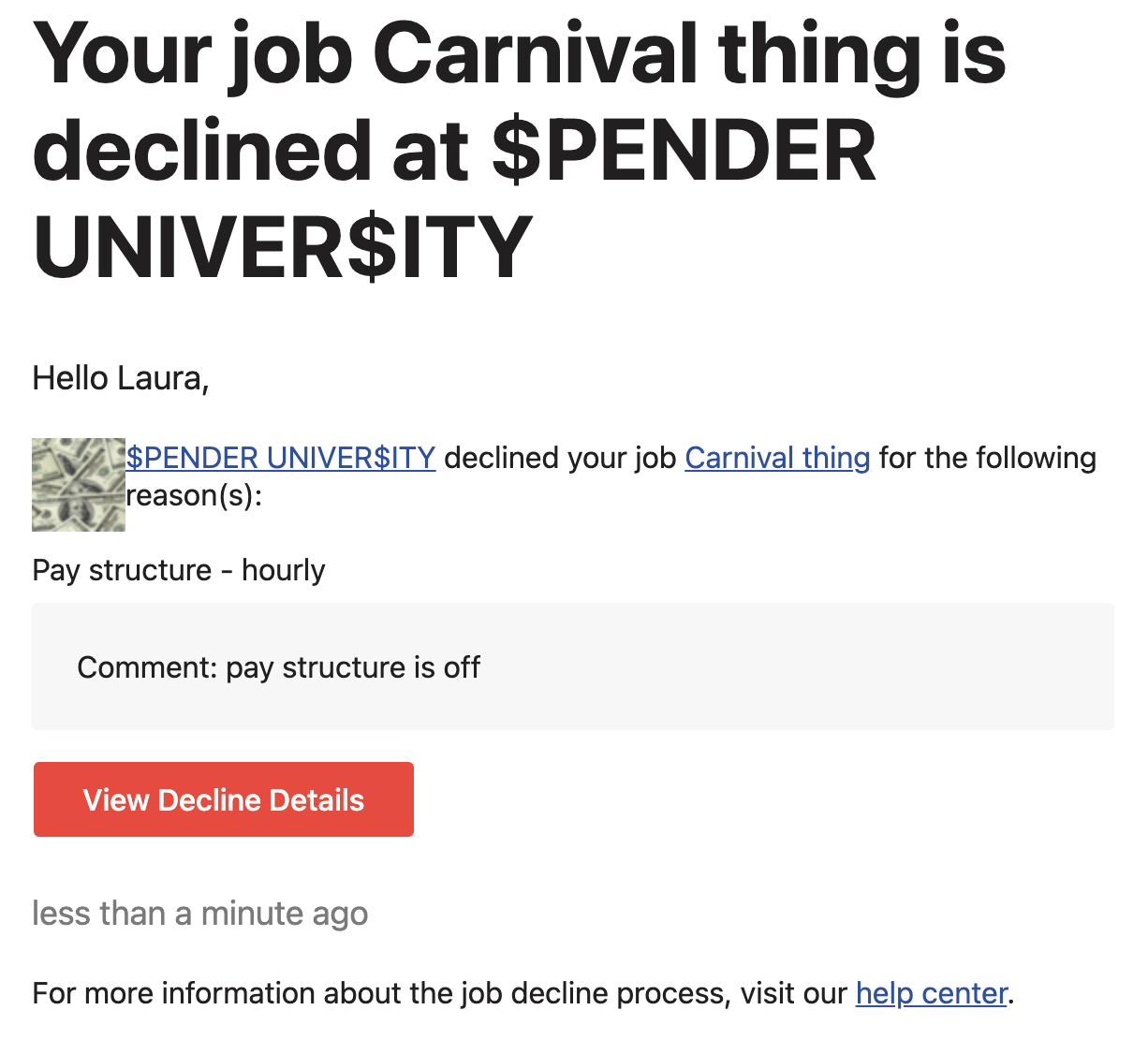 You can also go to the job posting by clicking on the Jobs tab in the left navigation bar, then click on the name of the job you wish to view comments for.
This will take you directly to this job's overview page. From here, click on the Schools tab and locate the school name in the list. To the far right, click the three hash marks, then click View Details.
Note: if the relevant school isn't listed, check if the favorite schools filter is toggled on in the upper-right corner of the screen. For more information, refer to Using the Favorite Schools Filter.

In the popup that appears, the decline reason or other comments will appear. You can type a response in the "Add a comment" text box, then click Add Comment to save your response.
Click on Close to close out this window.