If a Career Services staff member has posted a comment on one of your job postings, you may view it and reply to the comment.
Job Comment notifications may be emailed to you or shared in Handshake, depending on your notification preferences. In either notification, you can click on the blue link with the job title to view the posting and comment.
Emailed Notification: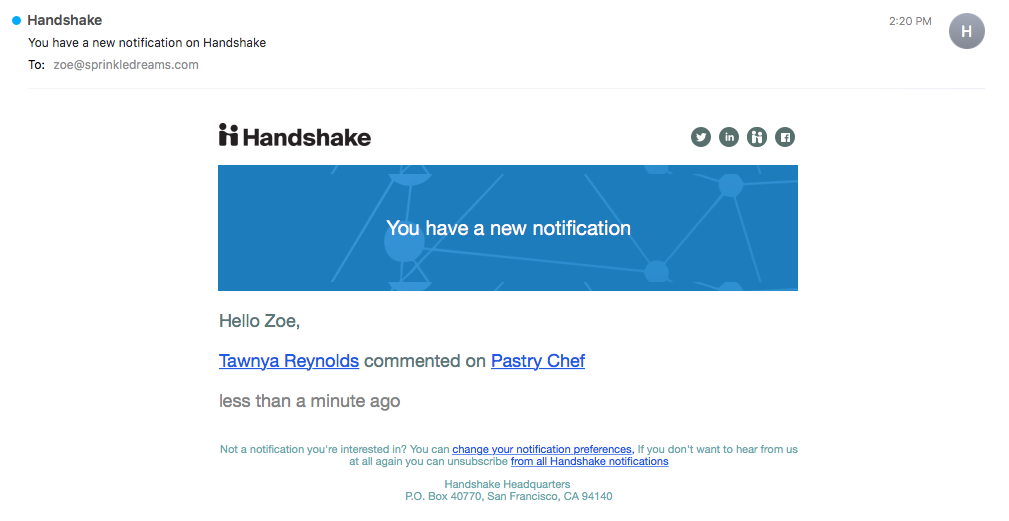 Notification in Handshake:

You can also go to the job posting by clicking on the Jobs tab in the left hand navigation bar, and click on the name of the job you wish to view comments for.
This will take you directly to this job's overview page. From here, you'll be able to see a list of schools where the job is currently posted: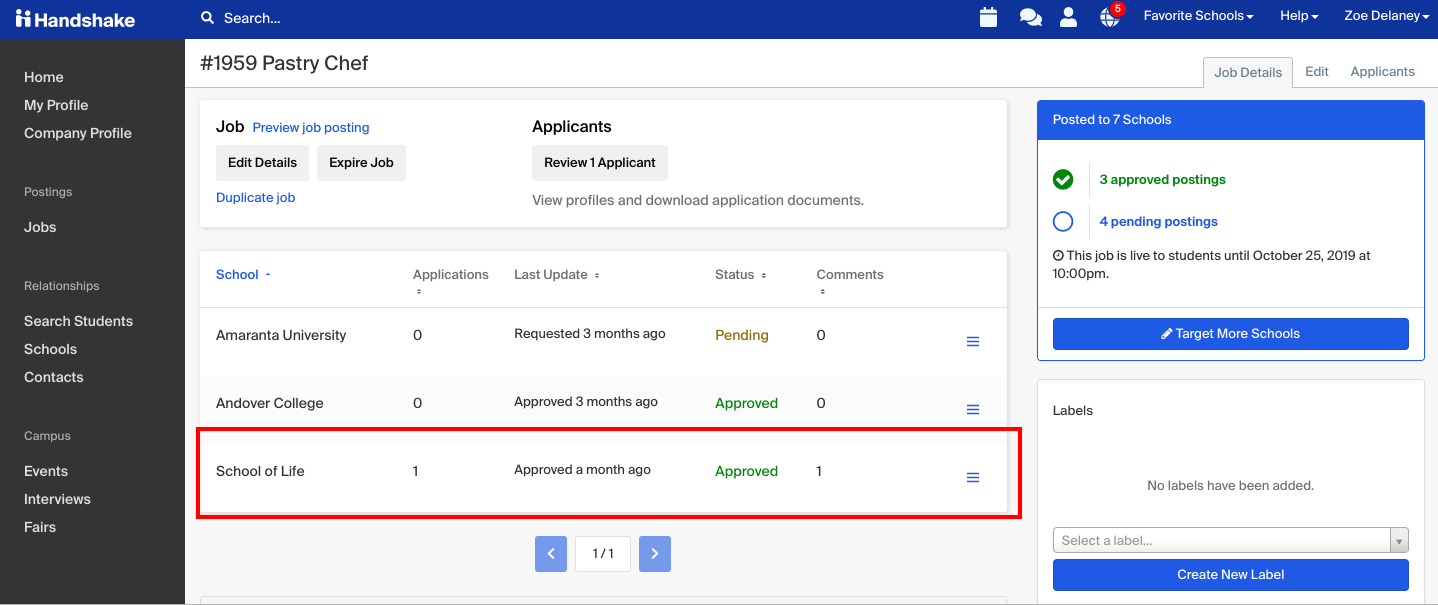 Note: if you don't see the school listed (or the relevant comment from your notification), make sure you have added the school to your favorites. If the job is posted, but the school isn't in your favorites, the school (and comments from the school's staff) will not appear on the posting.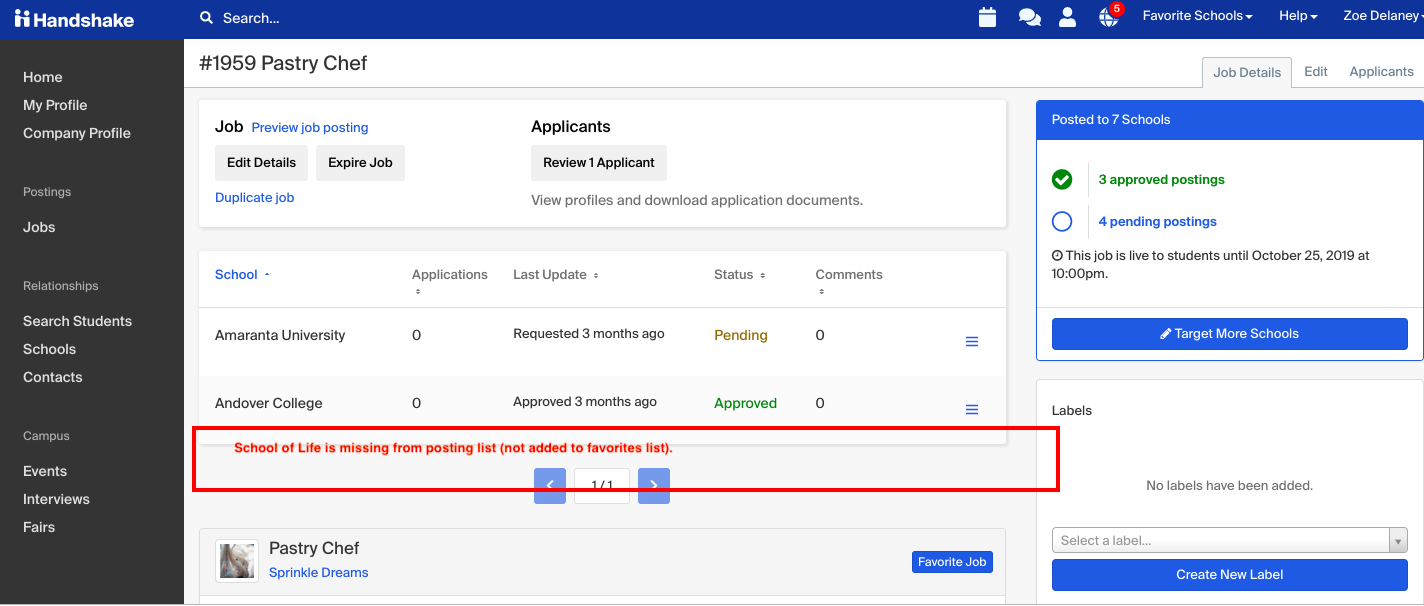 Towards the middle of this page, you will be able to see the Comments column which postings have comments from Career Services Centers. From here, click on the three hashmarks to the right of the comment number and select "View Details".

This will bring up a window where you will be able to view any comments made and respond in the text box.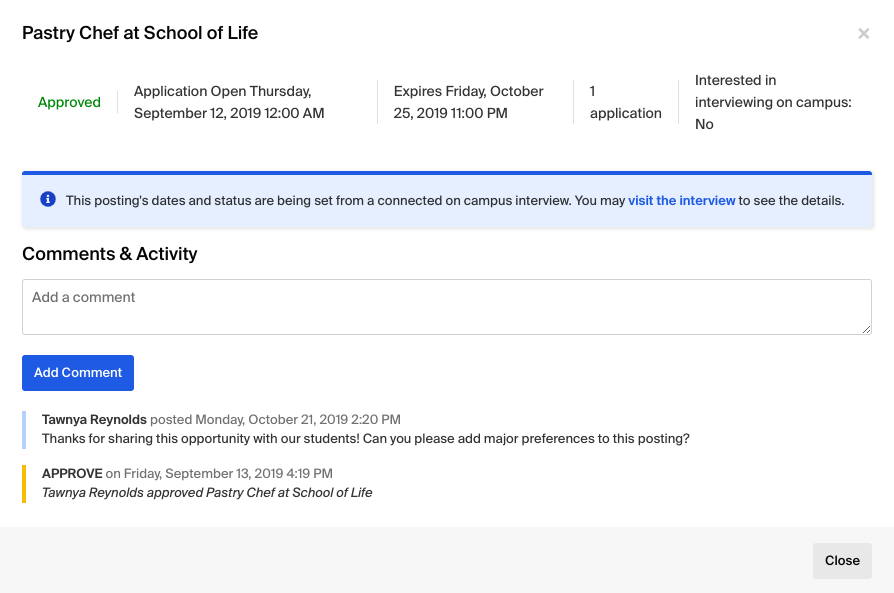 Type your response within the "Add a comment" text box and when finished, click Add Comment to add your comment, and the Career Services Staff at that school will be notified.


Click on Close to close out this window.