If you receive a notification that someone has posted a comment on one of your job postings, you may view it and reply by following these steps!
First, go to the job posting by clicking on the Jobs tab in the left hand navigation bar


From here, click directly on the name of the job selecting the job you wish to view the comments for.


You can also get there by clicking on the hyper-link to the posting from your notifications.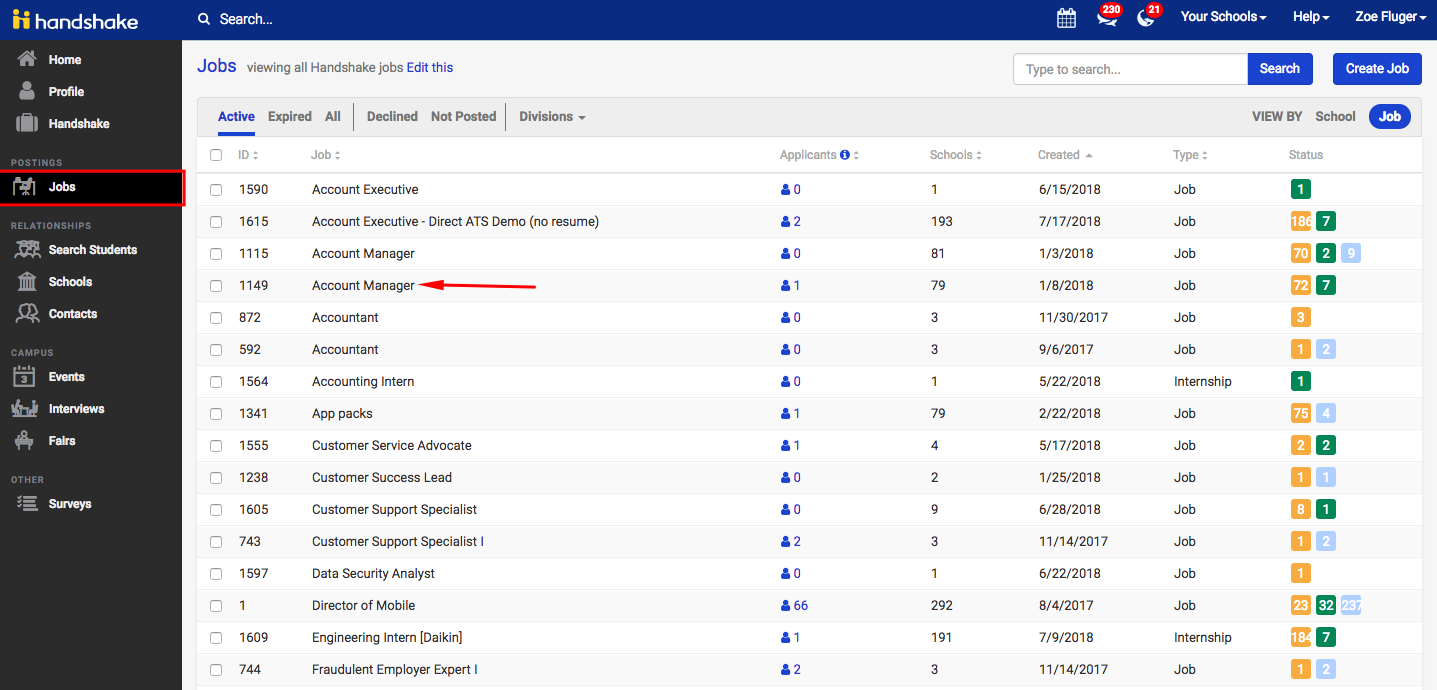 This will take you directly to this job's overview page. From here, you'll be able to see a list of schools where the job is currently posted.


Towards the middle of this page, you will be able to see under Comment Count which postings have comments from Career Services Centers. 


From here, click directly on the comment and this will bring up a window where you will be able to view any comments made and respond in the text box. 


Type your response within the "add a comment..." text box and when finished, Click Add Comment to add your comment and the Career Services Staff at that school will be notified. 


Click on Close to close out this window