When on-boarding, you may have accidentally requested the incorrect company profile. No worries!
You can cancel this request by scrolling down on the Current Status page and clicking on Cancel it now under Want To Start Over?
This will bring you back to Step 3 of 4 - Join Company.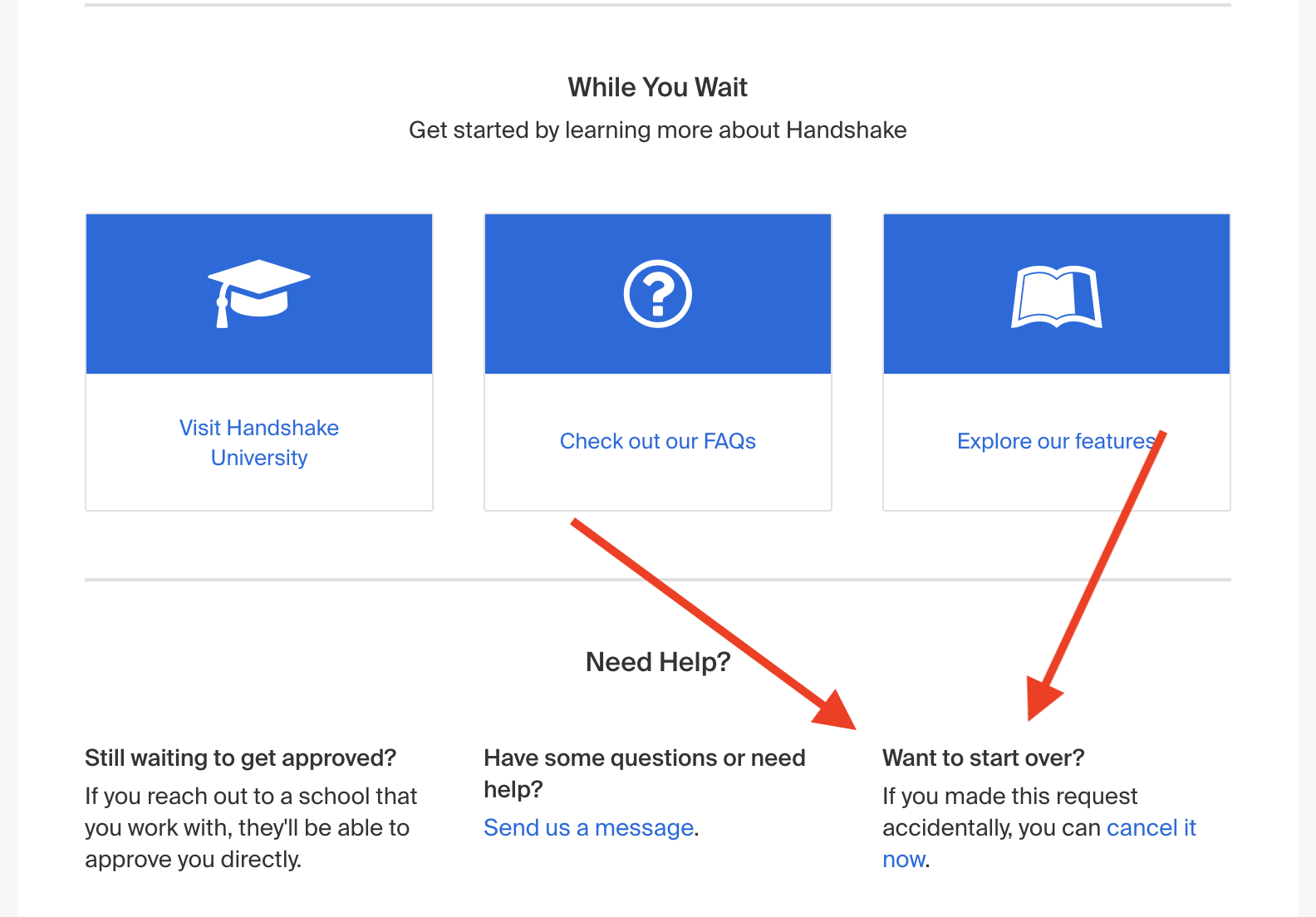 Note: If you selected the wrong company, but you haven't selected any schools yet, click on Next: Finish, and you will be directed to the above page.