When it comes to approving employees who ask to be approved at your company, you've got two options.  You can either manually approve each request as they come in, or you can set Handshake to automatically approve all requests that come from an email address with your domain.  
 
Here's how to set up "auto approve":
Click

 on your name in the upper right corner of any Handshake page to display the Account Settings menu..

Click

 Company Settings

 
Scroll down the 

Basic

 

settings page and check the Auto Approve Staff checkbox.

Click

 the "Update Employer" button at the bottom of the page to save your preference.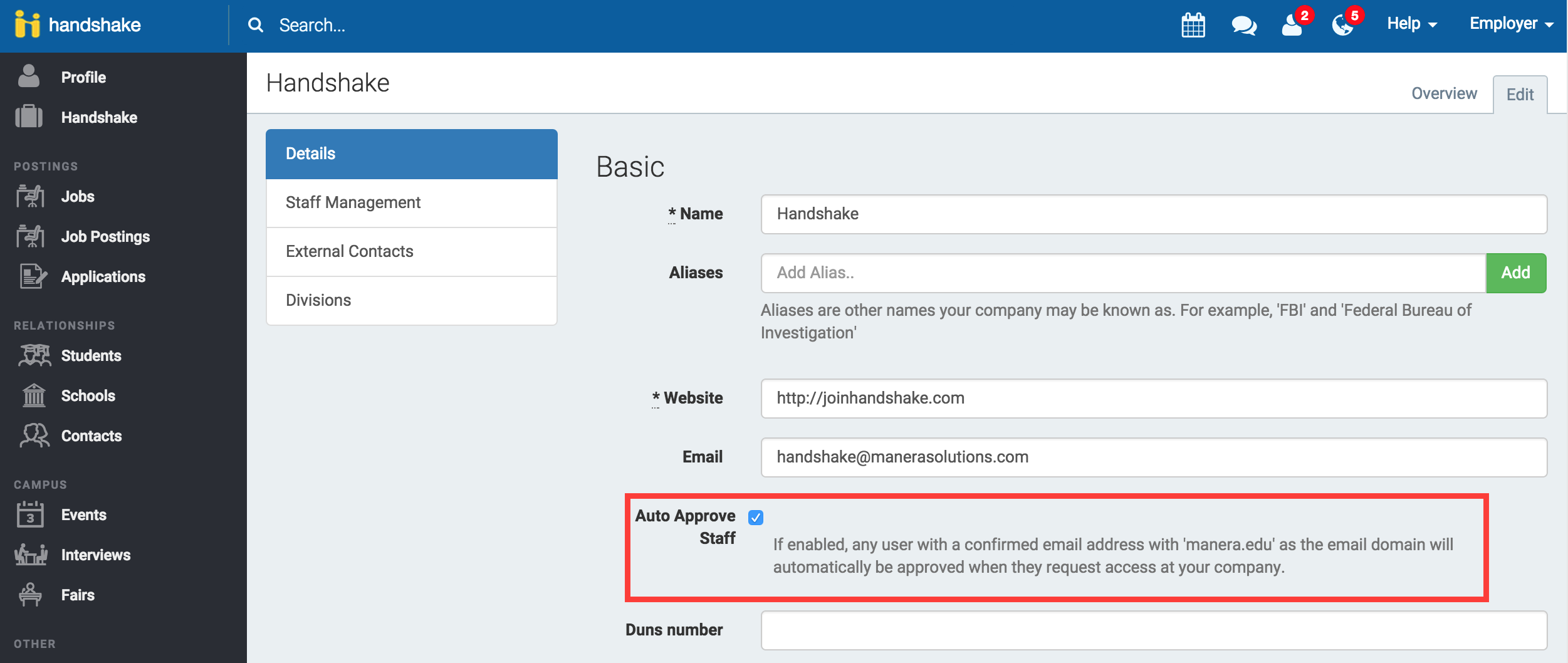 At this point, 

any user with a confirmed email address with your company's email domain will automatically be approved when they request access at your company.  If employees without a domain matching email request access, you'll need to manually approve (or reject) those requests.
To approve each request manually: 
Make sure that Auto Approve Staff is unchecked
Each new staff member will appear in the User Requests section of Handshake
Click the User Request icon in the top navigation bar
Review any pending staff members 
Click on the name of the pending user to open the details and approve or decline the request
If this user does not work for your company, you should Reject the request. If you are unsure if the user works for your company you should Ignore the request. 
Ignore Request: Click the list icon next to the users name. Select Ignore Request. This will allow other staff members to review the request but will remove them from your list. 
You can always see the list of staff members approved by your company by clicking the Staff Management tab on the Company Settings page.