Important Note: This is only something the Owner of the company profile is able to enable. 
When it comes to approving employees who ask to be approved at your company, there are two options. You can either manually approve each request as they come in, or you can set Handshake to automatically approve all requests that come from an email address with your domain.  
**Please note that auto-approval of staff only works if your company is the only account using your email domain.  Companies with multiple accounts using the same domain cannot use auto-approval of staff.
Here's how to set up Auto Approve:
Click

 on your name in the upper right corner of any Handshake page to display the Account Settings menu..

Click

 Company Settings

 
Scroll down the 

Basic

 

settings page and check the Auto Approve Staff checkbox.

Click

 the "Update Employer" button at the bottom of the page to save your preference.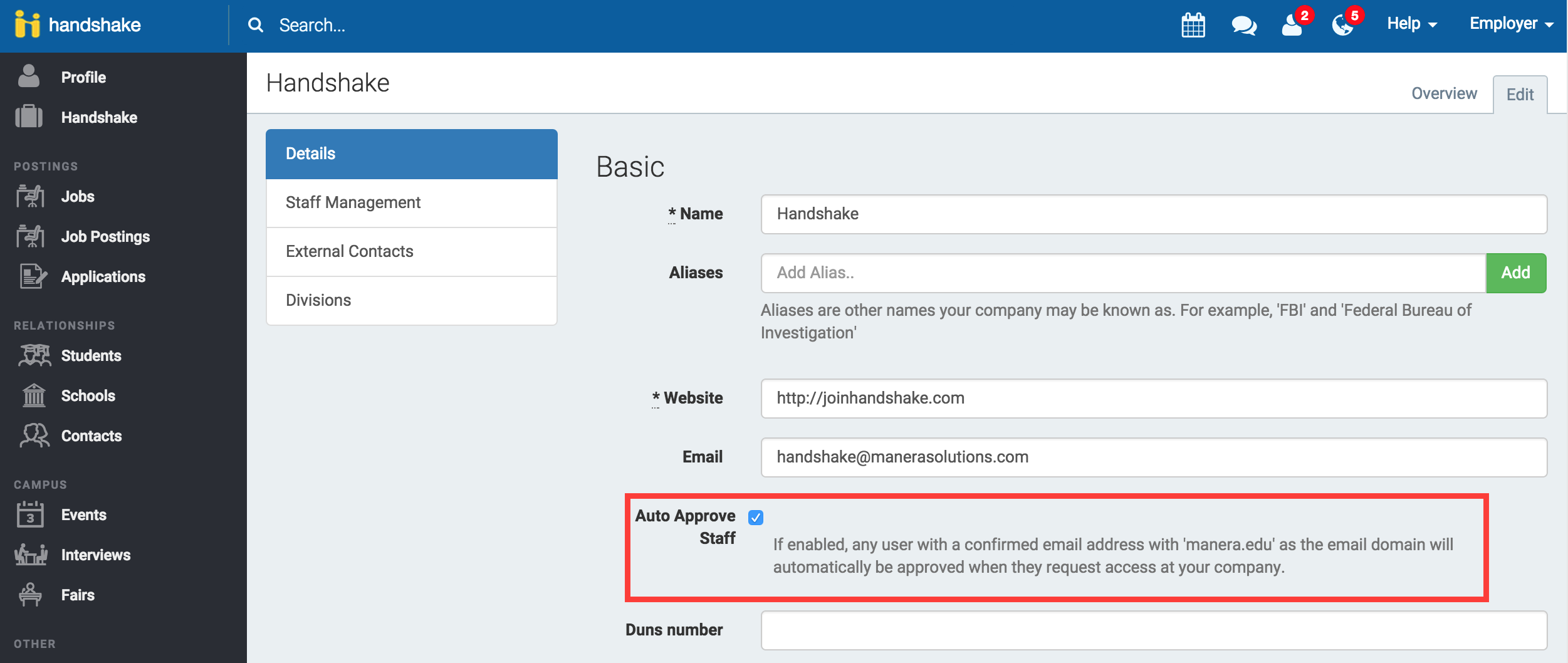 At this point, any user with a confirmed email address with your company's email domain will automatically be approved when they request access at your company.  If employees without a domain matching email request access, you'll need to manually approve (or reject) those requests.