Job postings can be posted to additional schools in Handshake at any time, regardless of posting status! Follow the steps below to add additional schools manually to an active or expired job posting.
If the posting has never been active, refer to How do I post a 'not posted' job to a school?
1. Click Jobs from the left navigation bar, then click on the title of the relevant job.

2. This will bring you to the posting page. Click the Schools tab, to the right of the Overview tab.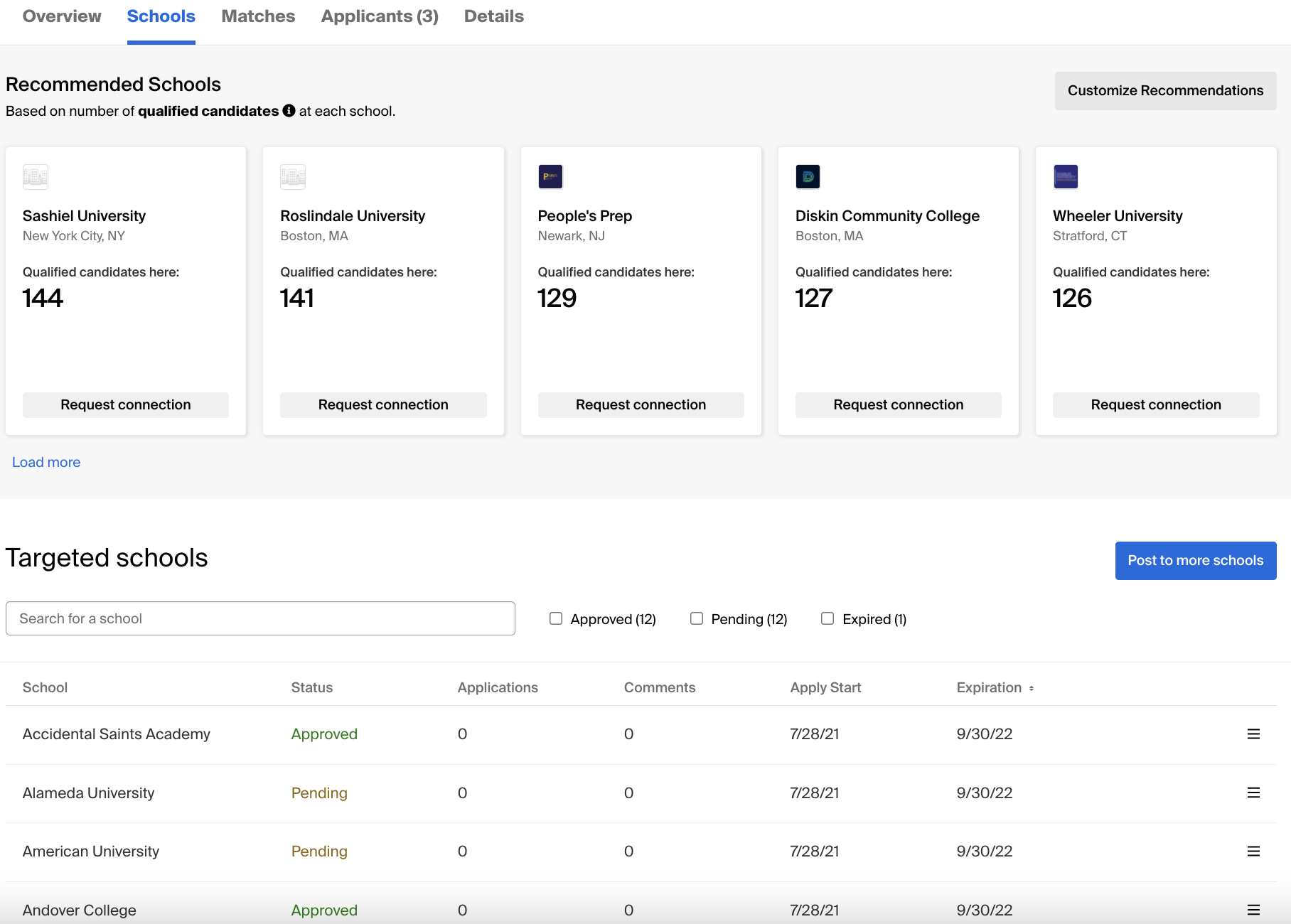 4. On this tab, click the blue Post to more schools button on the right side of the page to only choose from schools you are already approved at.
5. You will be brought to the Schools tab within the job posting. Click anywhere within the search bar to auto populate a dropdown menu of approved schools.
Note: this may not include all of your approved schools. We recommend typing the name of the specific school you're wanting to add. If the school name isn't appearing, double-check the favorites filter in the upper-right corner of the screen. For more information, refer to Using the Favorite Schools Filter.
To add all of your approved schools to this posting, click the blue Add All Schools button. To add your companies favorite schools, click the grey Add favorite schools button.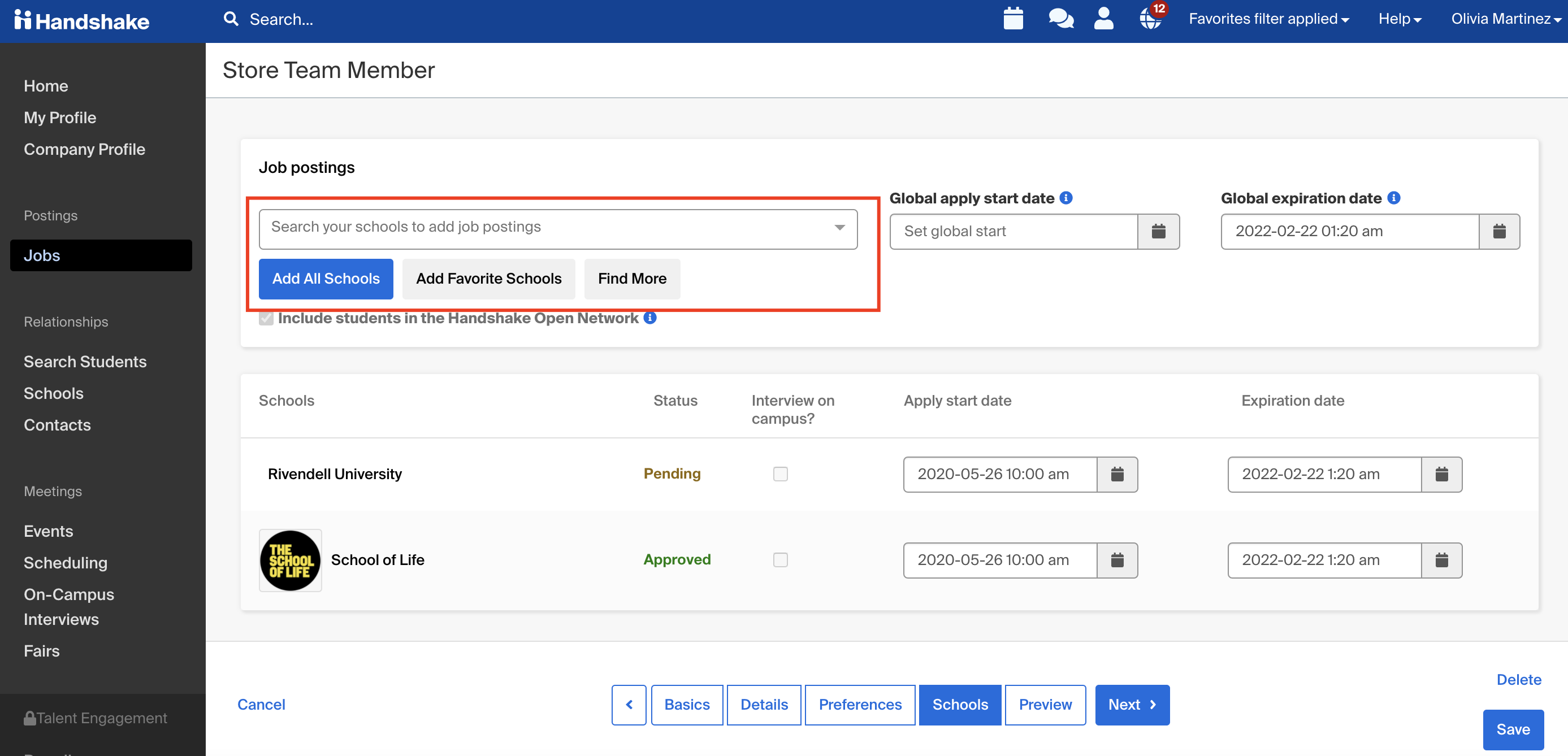 6. Once you have added the additional schools to the job, you may need to edit the Expiration Date before proceeding.
To do this, click the calendar icon next to the school you need to add the expiration date to. Next, select the date and time in which you would like the job posting to expire.
Click the calendar icon next to the Global expiration date to update the expiration date for all schools within the job posting, including any that were previously added and approved.

Note: Updating the Global expiration date will not change the date for declined or expired schools.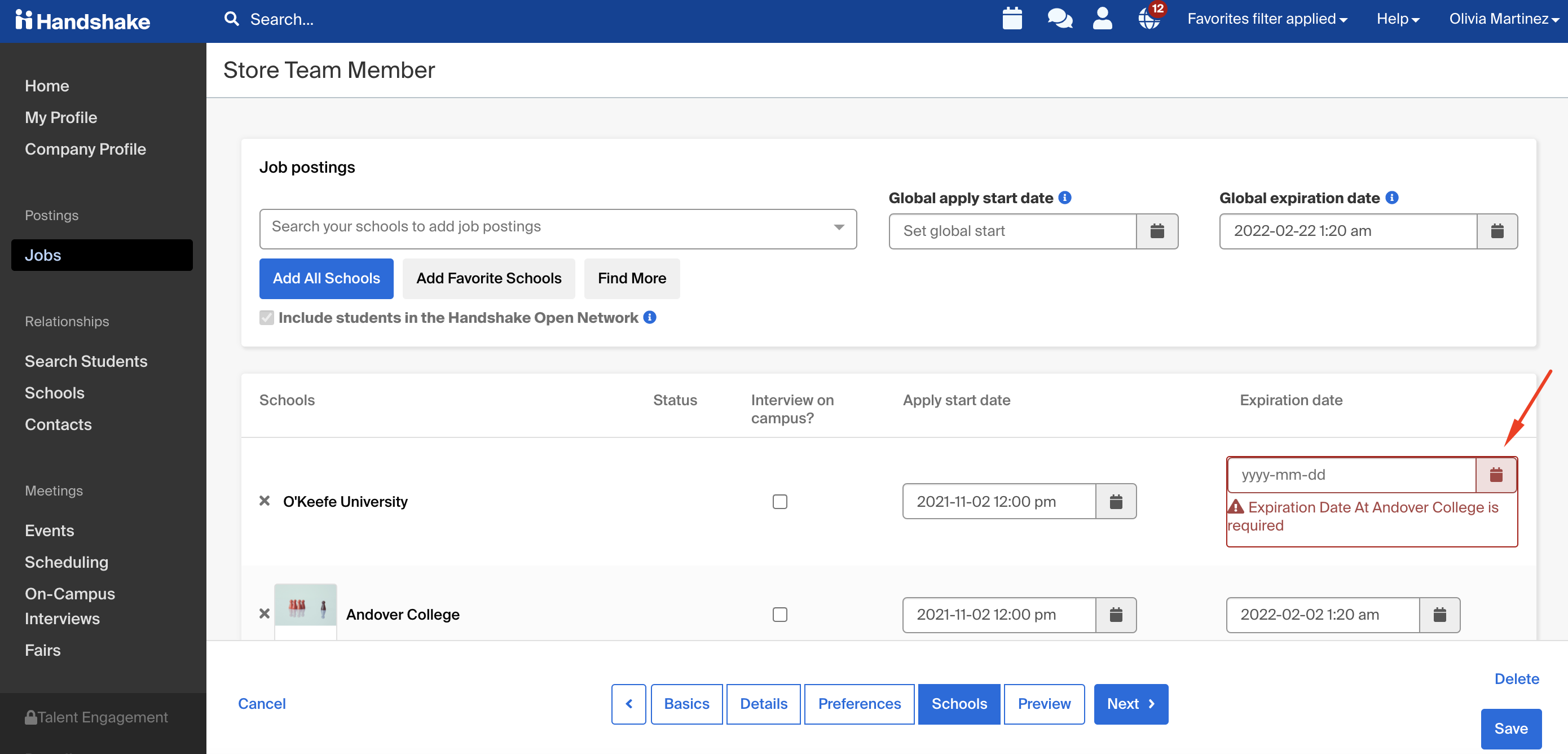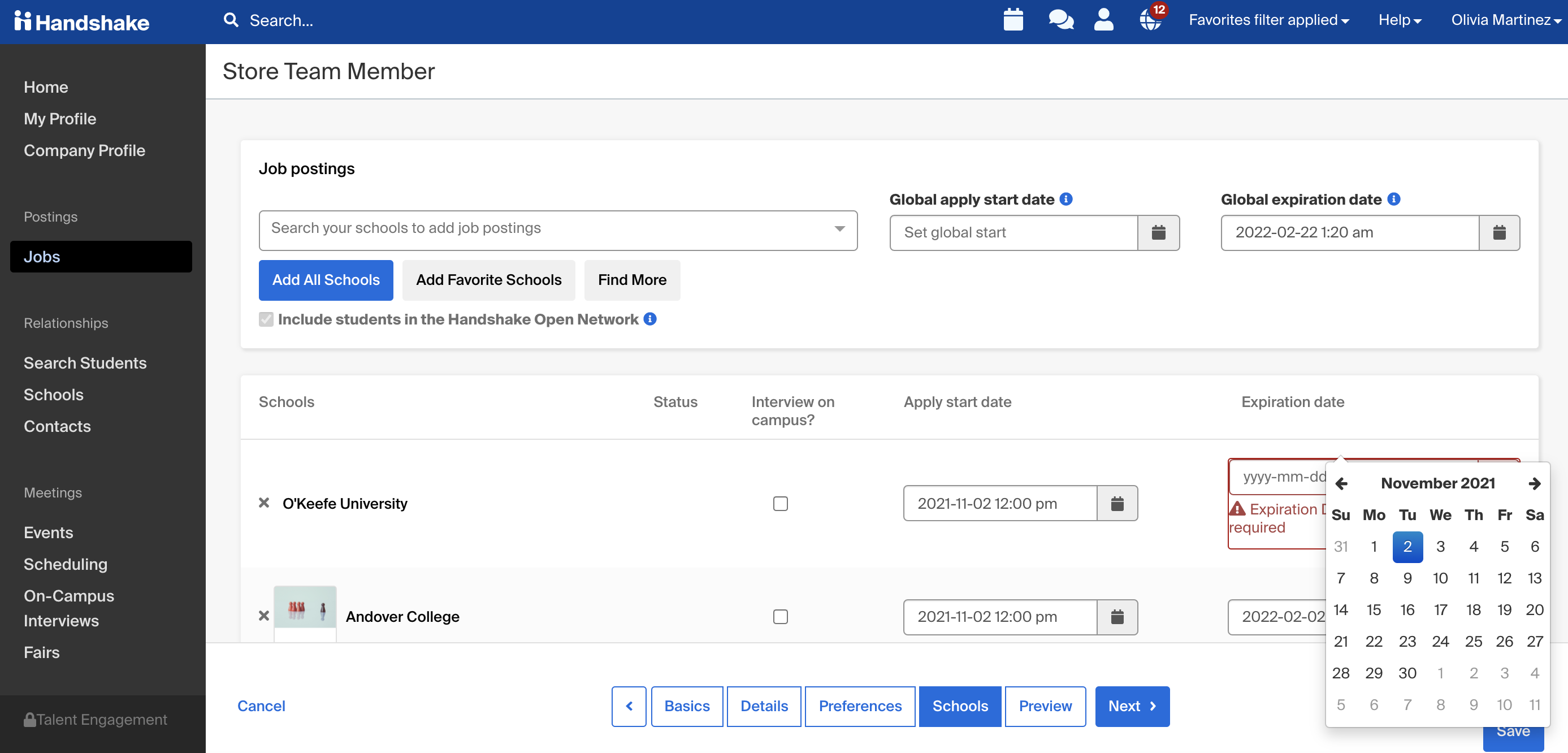 7. Once your expiration date has been set, click Save in the bottom right corner, and you're all set!
You will automatically be taken back to the posting page. To view the newly added schools, click the Schools tab–schools are listed alphabetically.