If you created a job without selecting a school to post it to, you can always go back to the job and add a school, or schools.
Note: You will need to be approved by the school and given the permission to "Post Jobs" from them prior to posting any jobs with that school. Learn more in How to Find and Request Access to a School.
To post a saved job that has not been posted yet, follow these steps:
1. Click Jobs on the left navigation bar.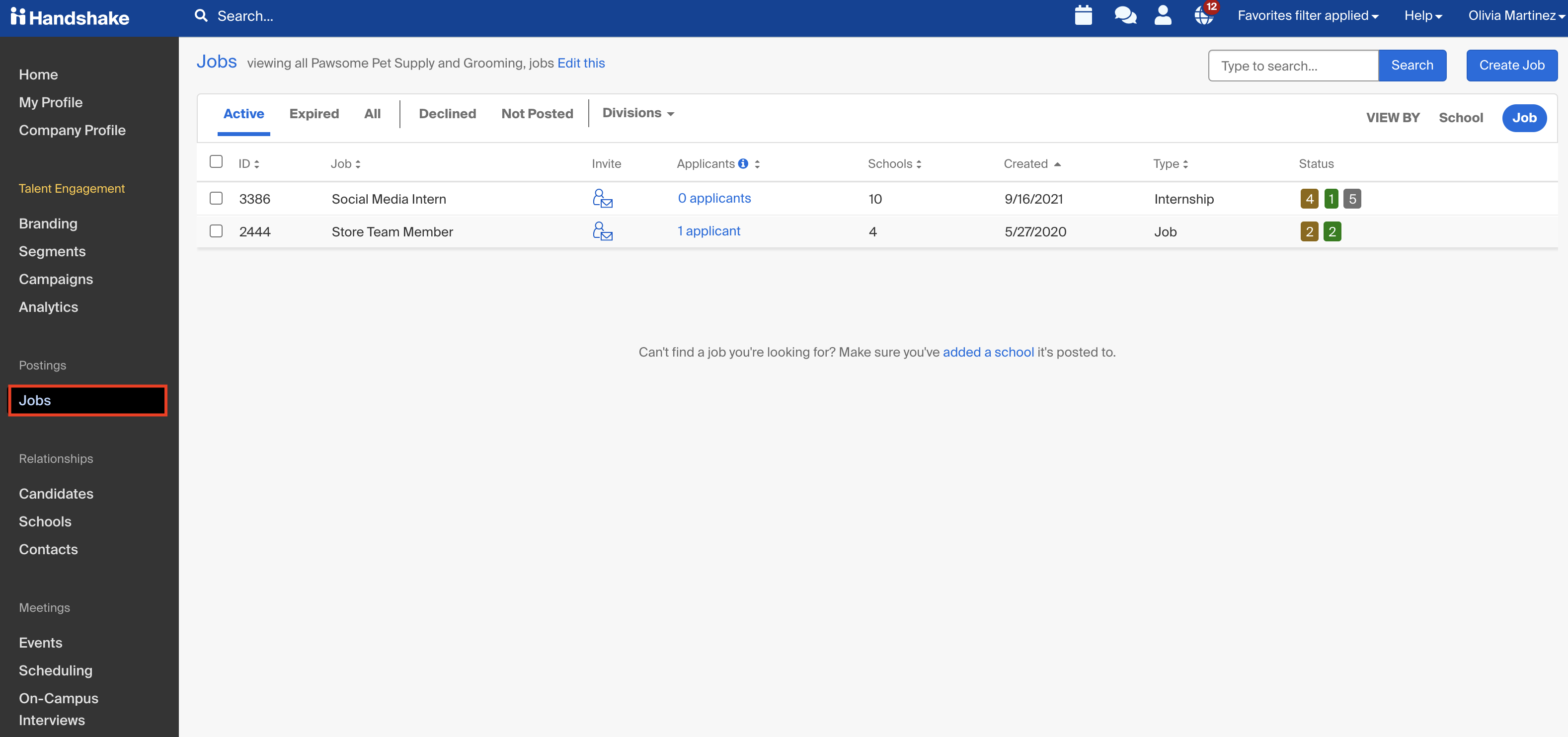 2. Click Not Posted from the header bar, then click directly on the job title you would like to post to more schools.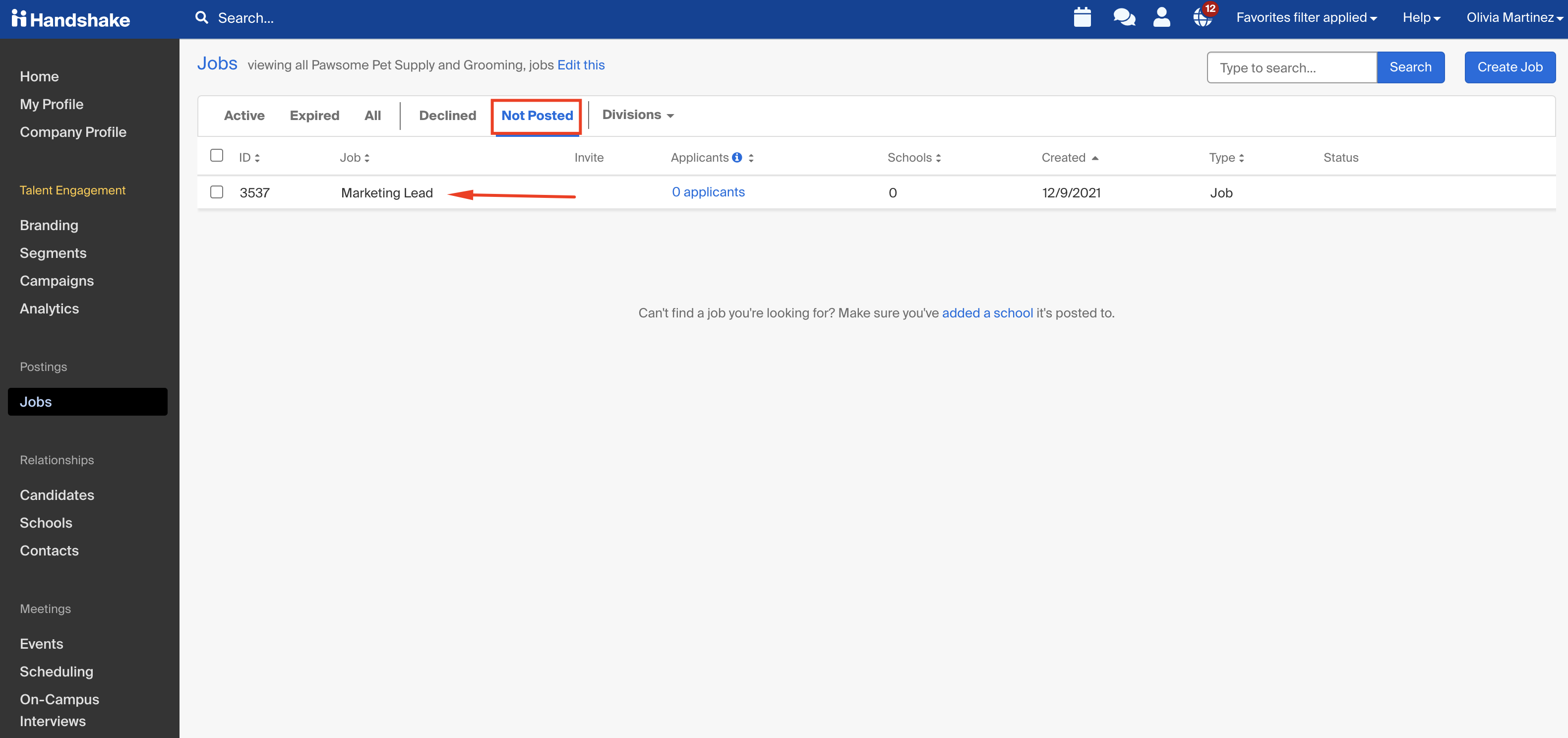 3. The job's overview page will load–click the Schools tab, to the right of Details.
4. School Recommendations are provided at the top of this tab–choose from recommended schools to post the job to, or click the blue Post jobs to school link, located in the lower-middle of the page.
For more information on using recommendations, check out School Network Management: School Recommendations.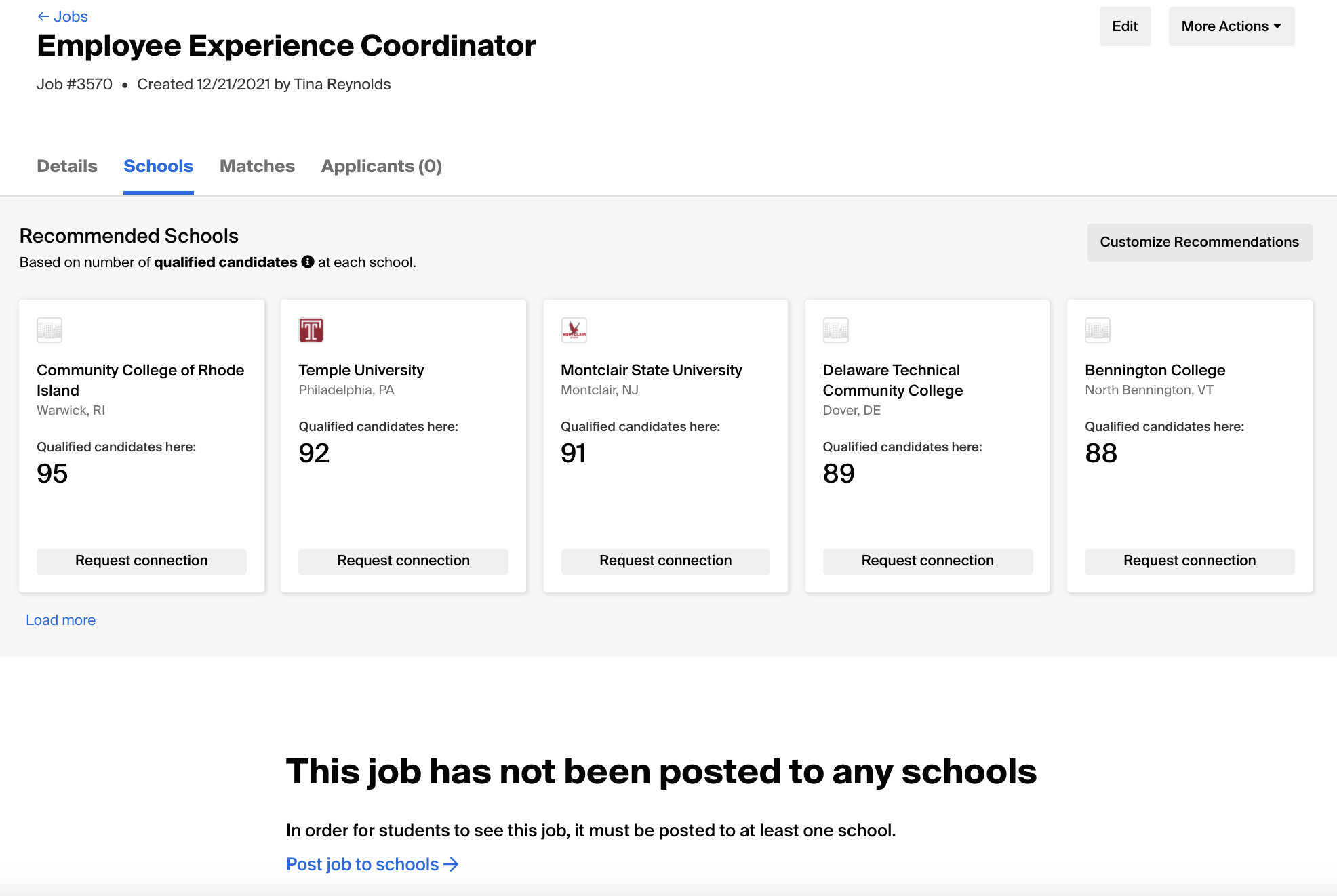 5. This will take you to this job's school request page. On this page, choose your school selection, then click the Save button in the bottom right corner to send the request. Choose to add:
A specific school
Add schools individually by choosing them from the drop down menu.
Note: Not all schools may show here, as this is not an endless scroll. Please type in this box to search for the school name, then click the result.
Click on the search bar to type and search for schools. If you are unable to locate a specific school, click the Find More button below the search bar.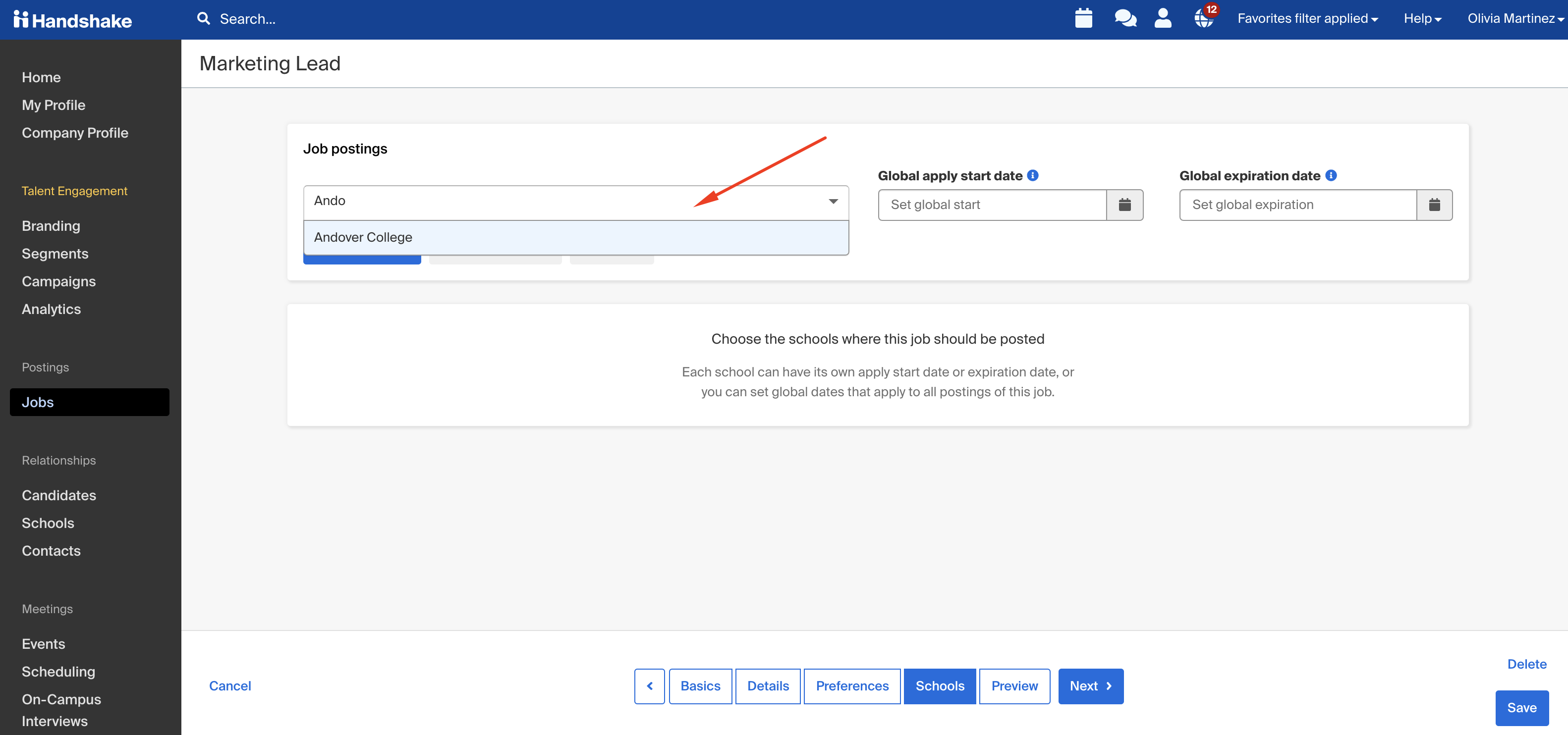 All schools your approved at
Click the blue Add All Schools button below the search bar to add all schools your company is connected to in Handshake.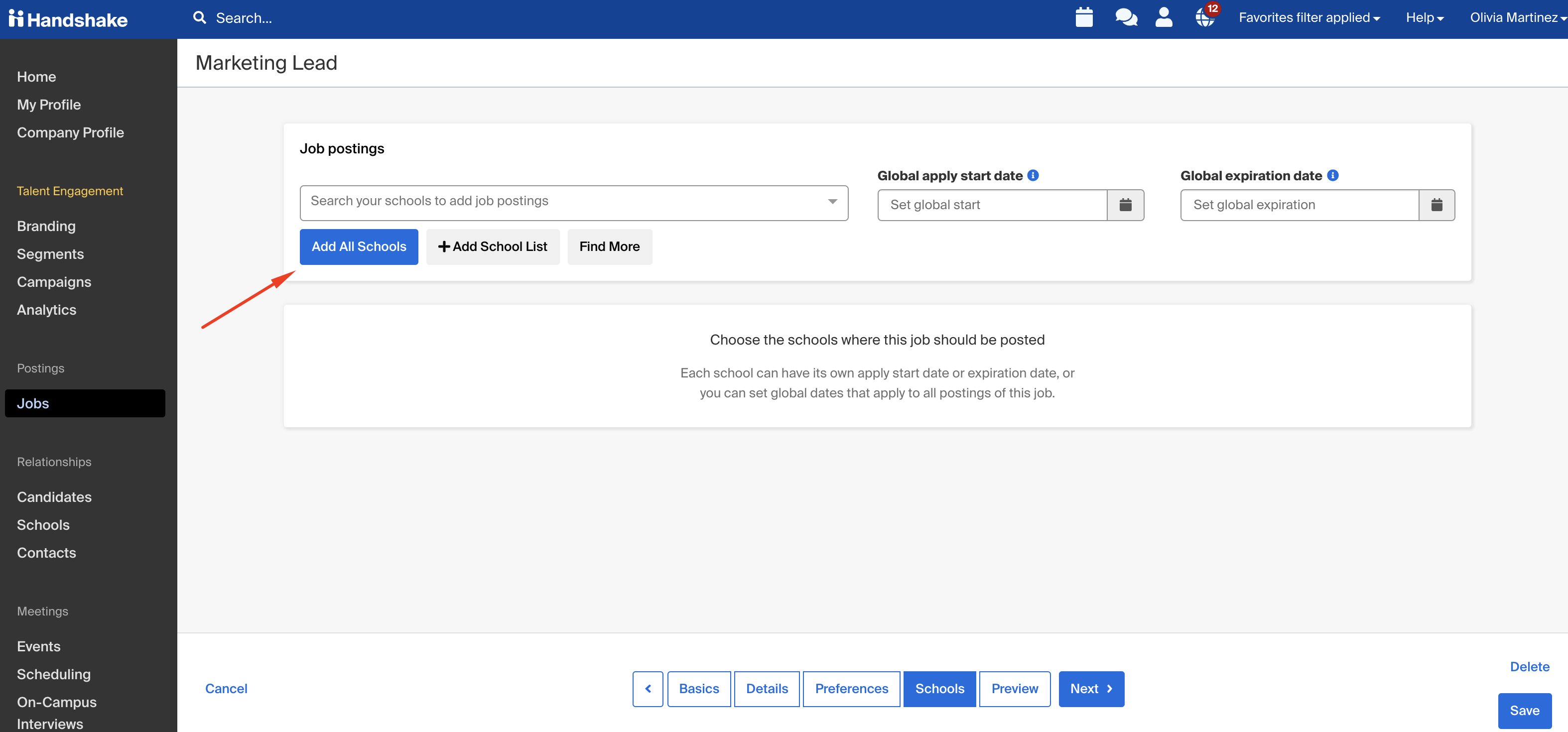 A school list
If your company has school lists, you can add the list here by clicking the + Add School List button under the search bar.