In order to log in to Handshake as an alum, you will need to set your Handshake password following the steps below (or create an account, if one was not created on your behalf):
1. Go to https://app.joinhandshake.com/login
2. Enter your email in the text field under "Please sign in with your email."
If no account is found for your email address, please scroll to the bottom of this article and follow the instructions there.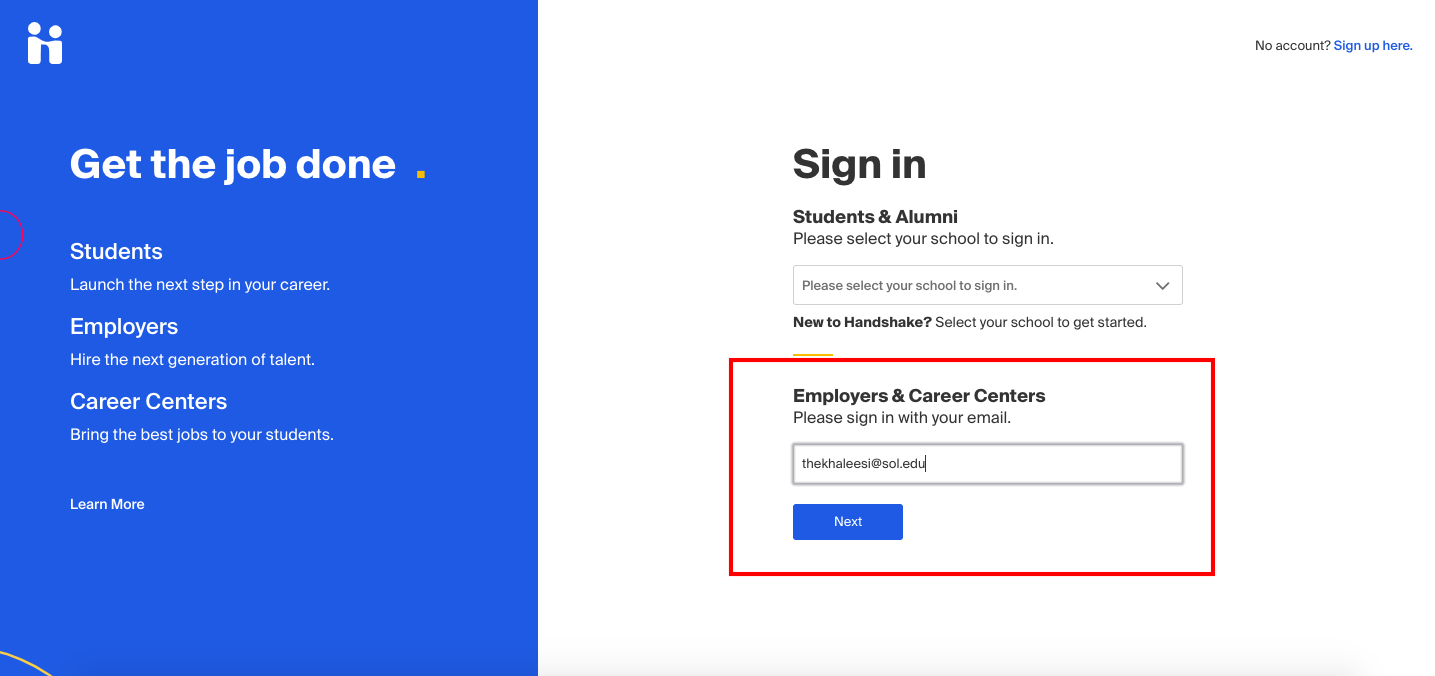 3. Click Next
4. Click Get Started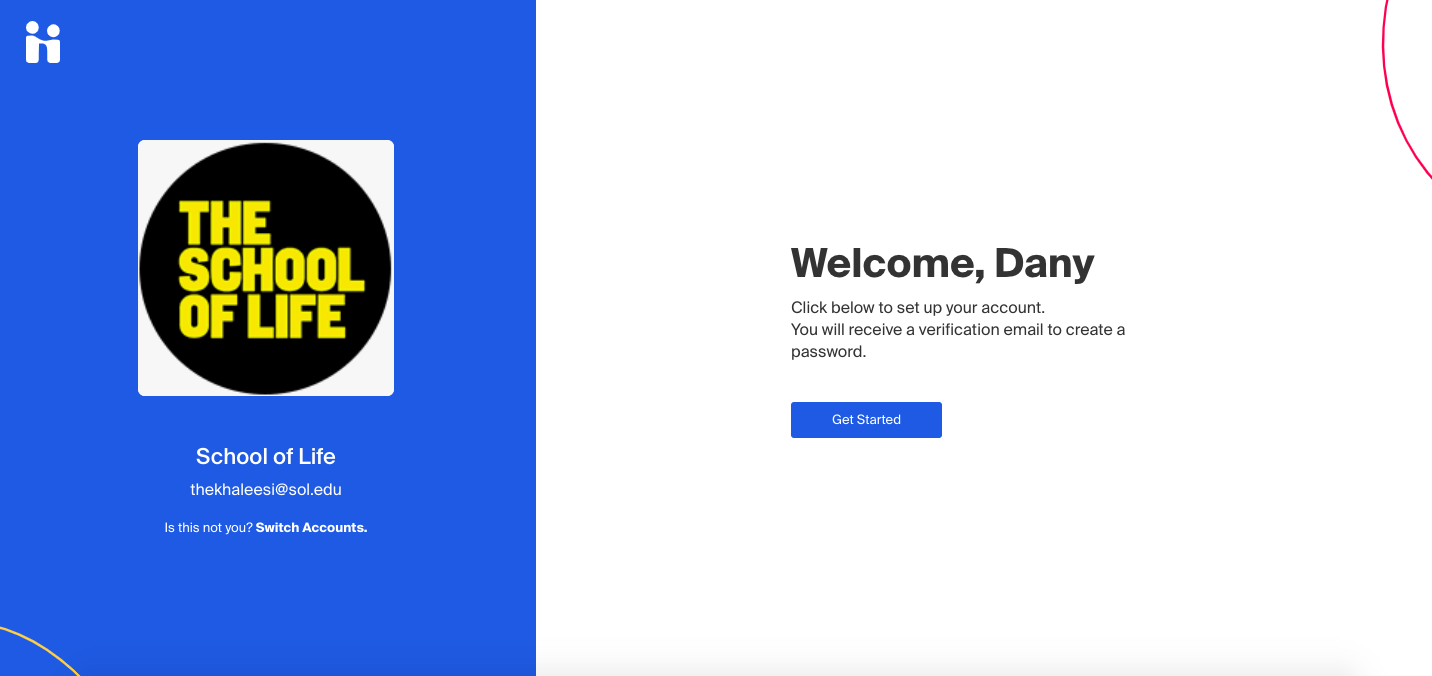 5. Click on the link for "Set My Password" in the email received.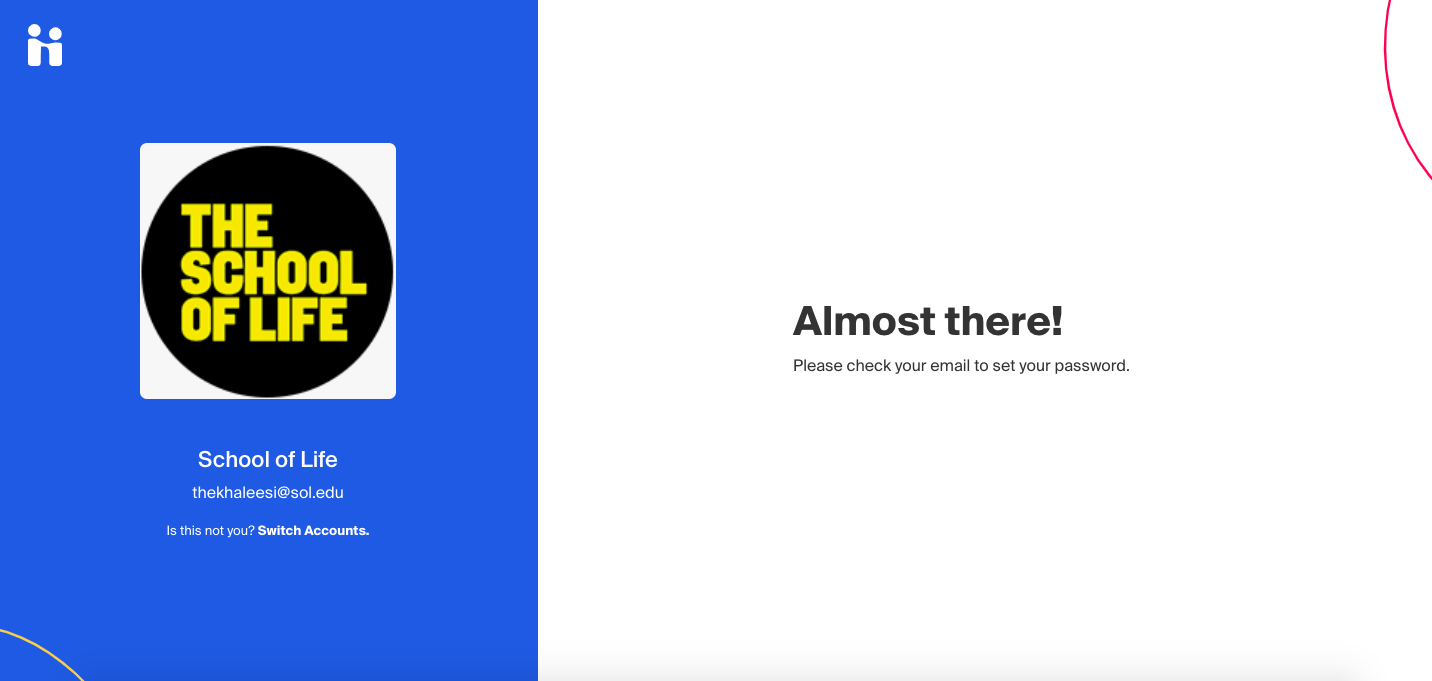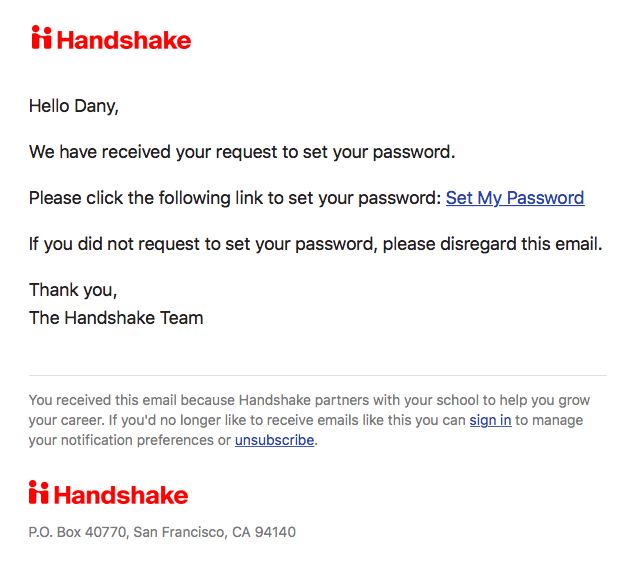 6. Create your password, which needs to be at least 8 characters long, with a mix of at least two each of letters, numbers, and special characters: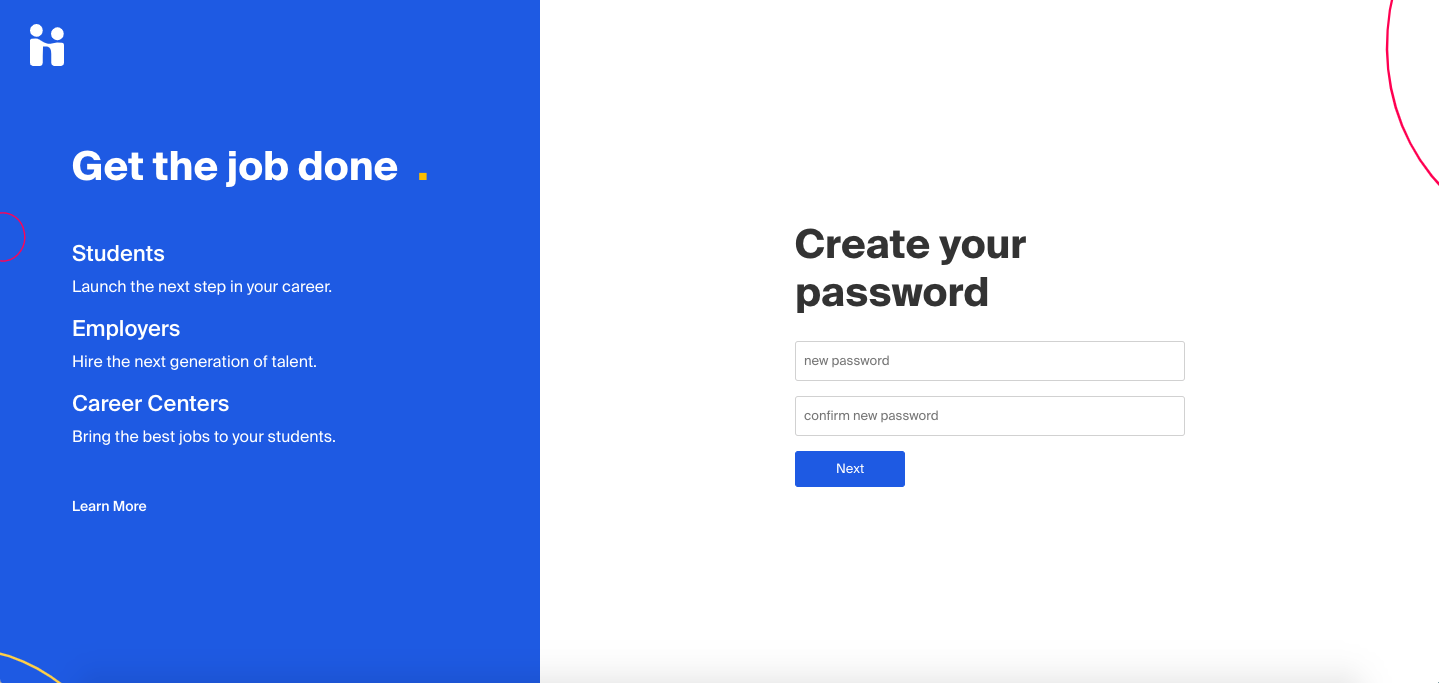 When you've set your password successfully, you'll see this page: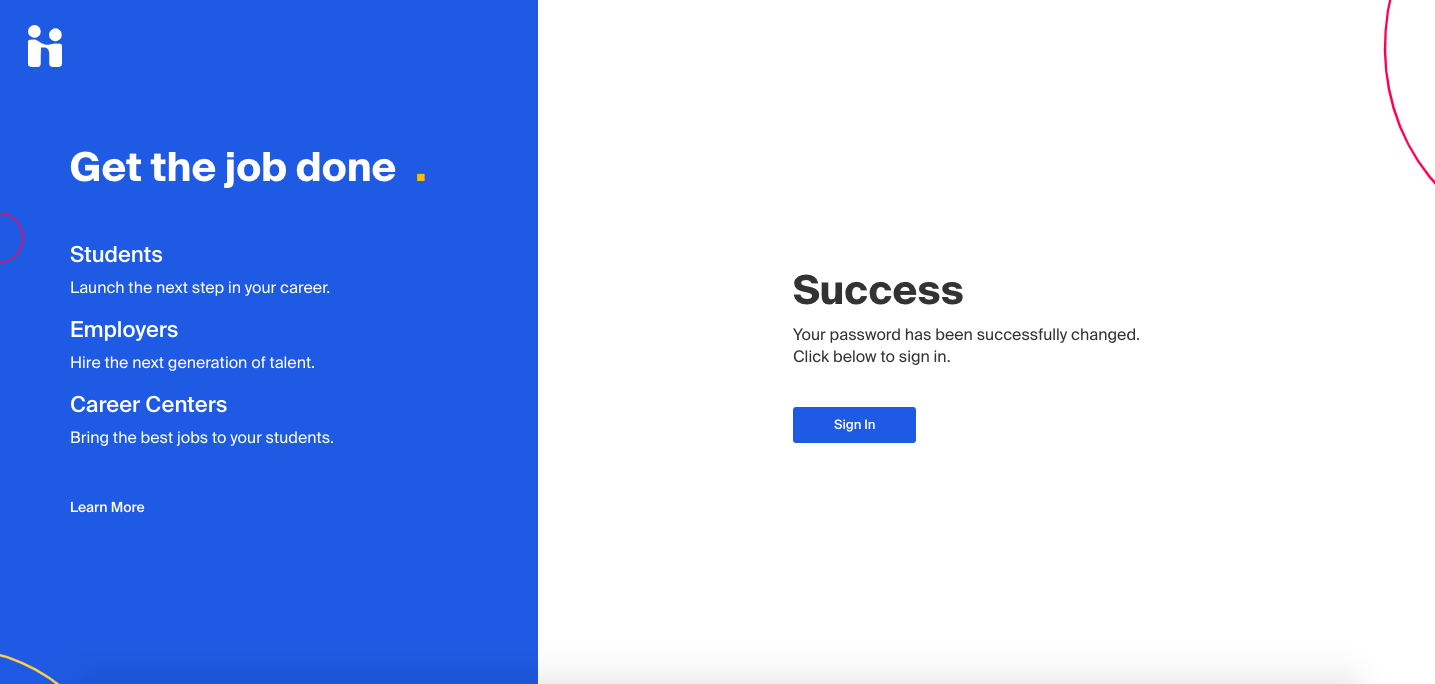 What if no account is found for my email?
If you do not have an account with the email you entered, you will need to sign up by clicking "I'm a student or Alumni".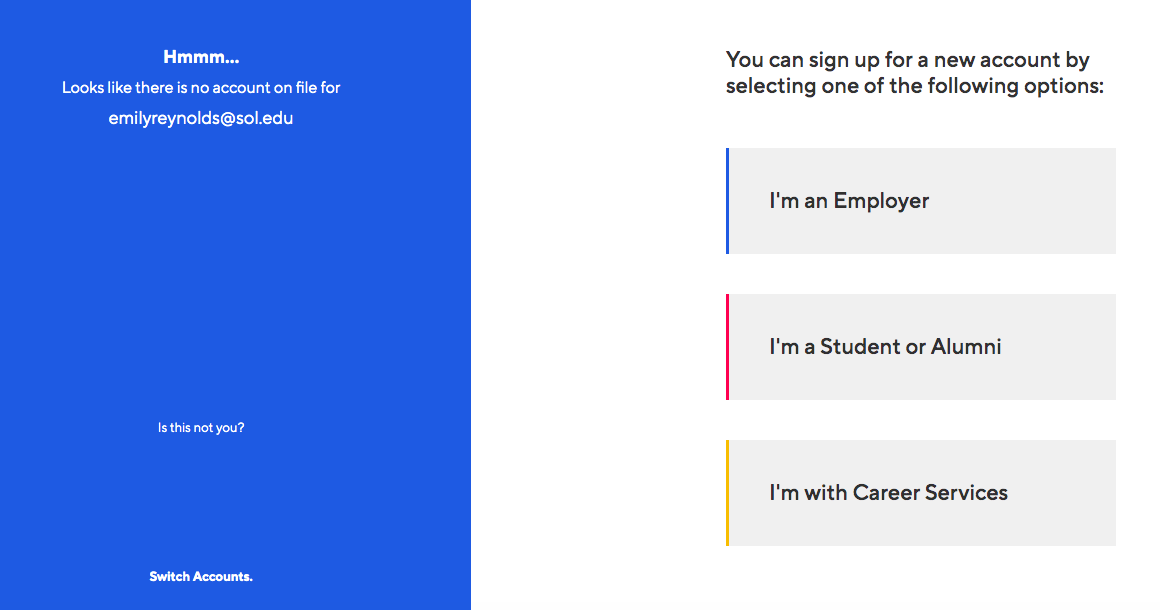 You'll need to fill out some basic information to create your account:
Select your school from the dropdown menu. If your school is not listed, you can check the box to type your own.
First name
Last name
Email address (use your .edu account if you still have access to it!)
Major
Grad date
Set your password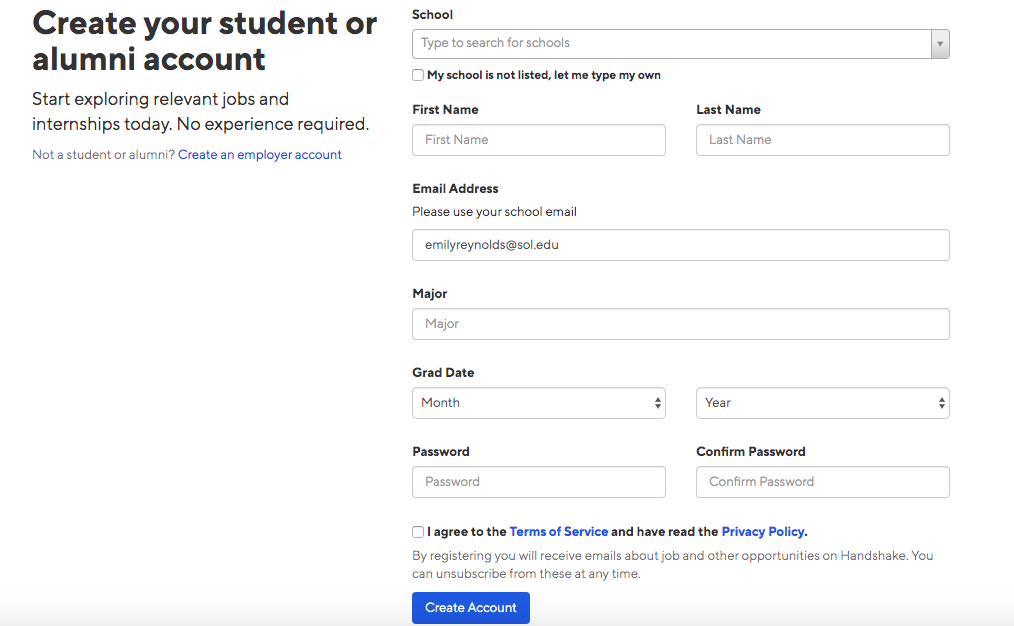 If you aren't registering with a .edu email address, a career services staff member will need to approve your account before you will gain access to Handshake.