If a student becomes archived or disabled in the university system, they can submit a Reactivation Request, which will appear as the following screen when a student attempts to log on:

Once the Reactivation Request has been submitted, this will show up as a notification in your topbar under the user icon.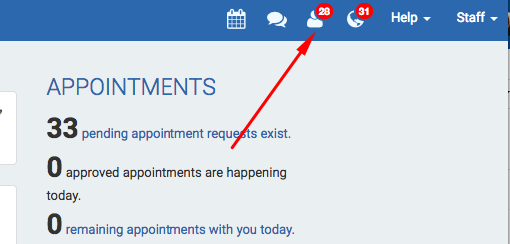 To reactivate or decline the student request, select this icon to review it under the Students tab.

By selecting the student from this list, you can approve that to reactivate them, or if you decline it they will be fully disabled and can't submit another reactivation request to the university.

You can still manually re-activate them at any time by going to their profile and unselected "Archive This Profile" and then making sure their status is Active