Handshake has redesigned the on-boarding experience for new students to better set them up for success. This new experience not only looks brighter and cleaner, but it will also help you to showcase your skills and experience to employers.
1. Claiming accounts in Handshake is how we allow students to decide to share their information publicly to employers and other students in the network. Whether a student decides to become public in Handshake is entirely their decision and is also a decision they can easily change later.
When you click that you want employers to be able to find and view your profile, you are consenting to the section of our terms of service and claiming your own account. By doing so, you take ownership of the FERPA data and choose to share it.
Here is how it works in the system.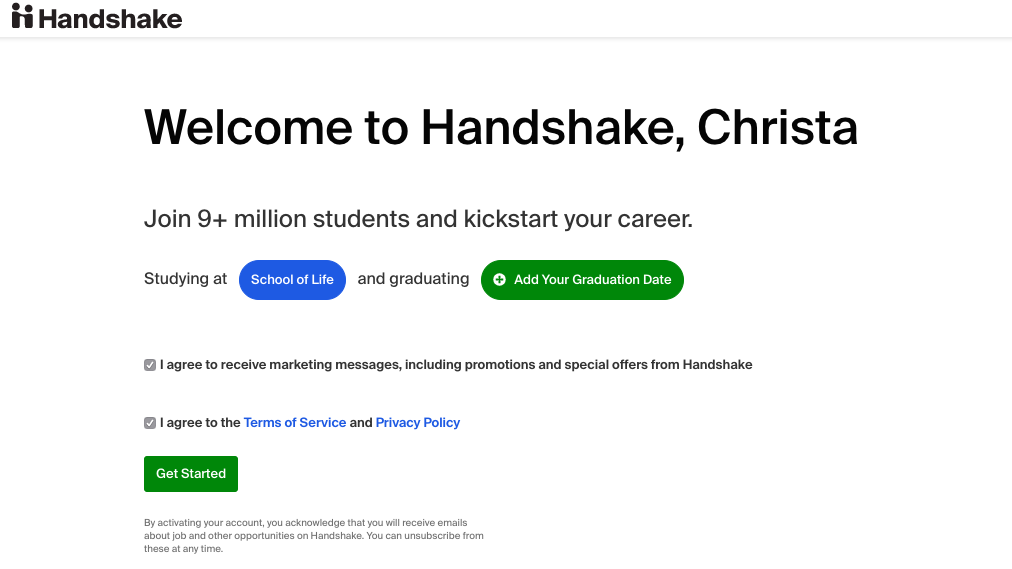 1. Upon agreeing to the Terms of Service and Privacy Policy, students are presented with the profile visibility options.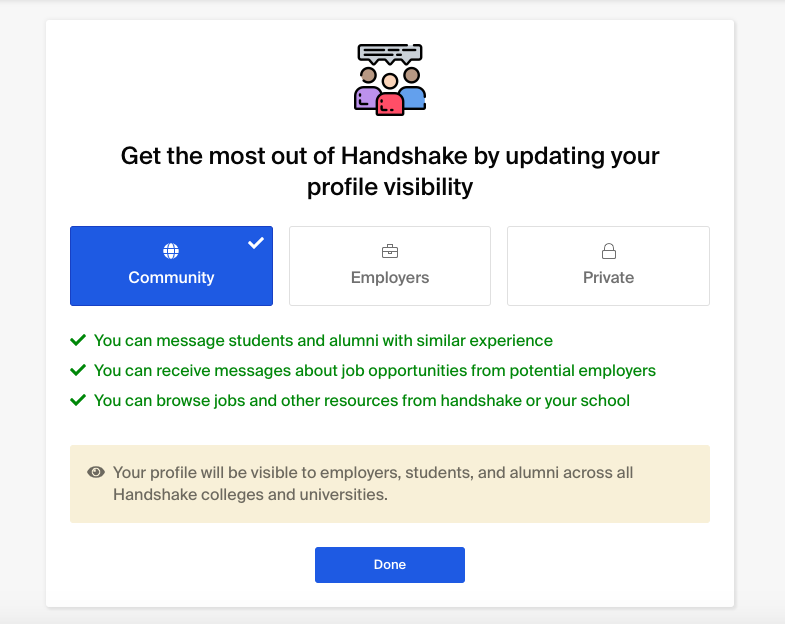 2. Employment options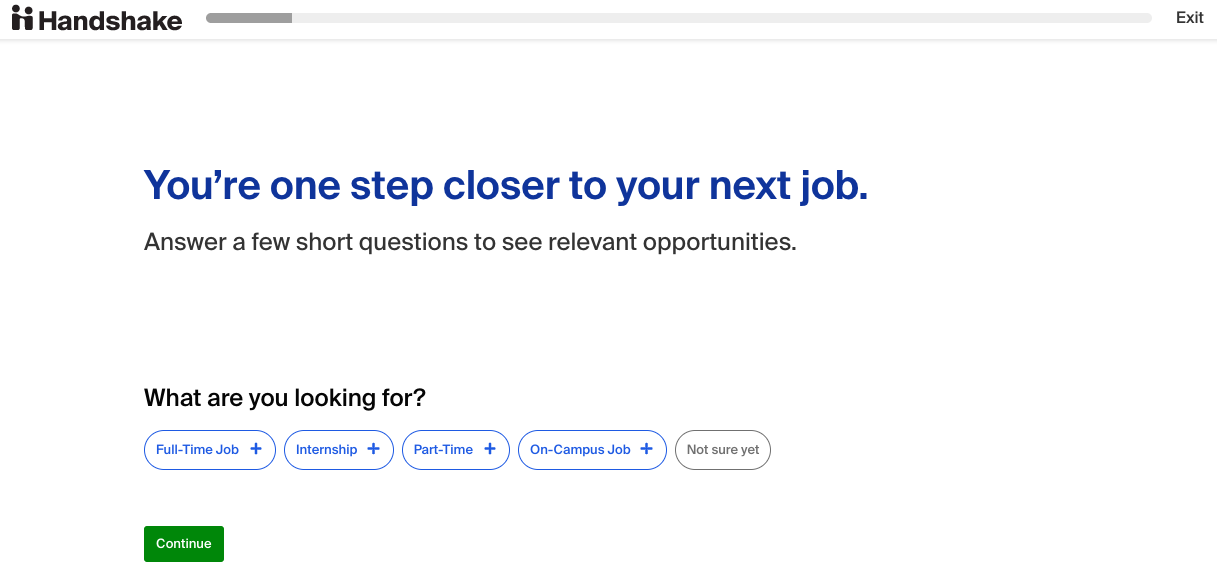 3. Location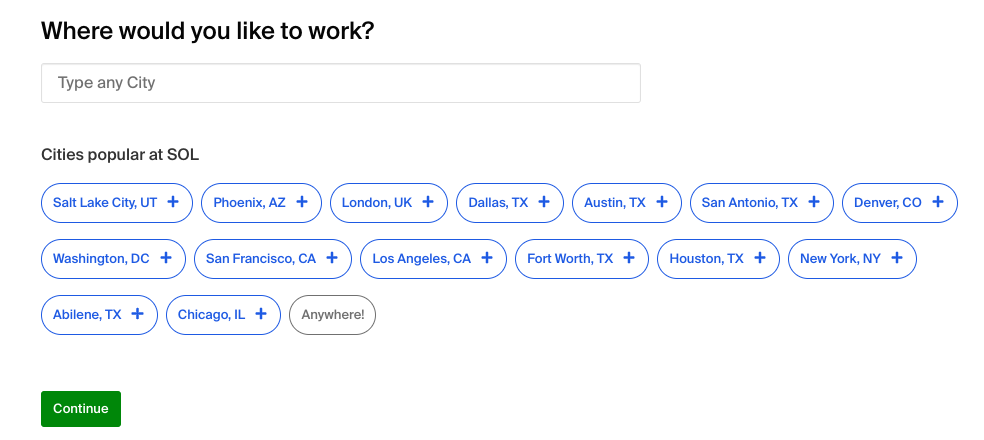 4. Industries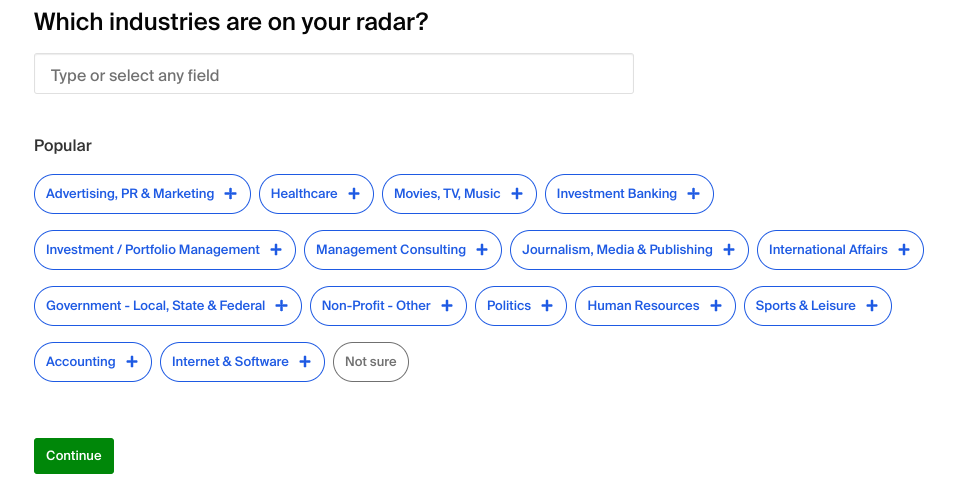 5. We ask the student what they are looking for in a company. To read more on this question, you can check out Employer Attributes in Student Onboarding.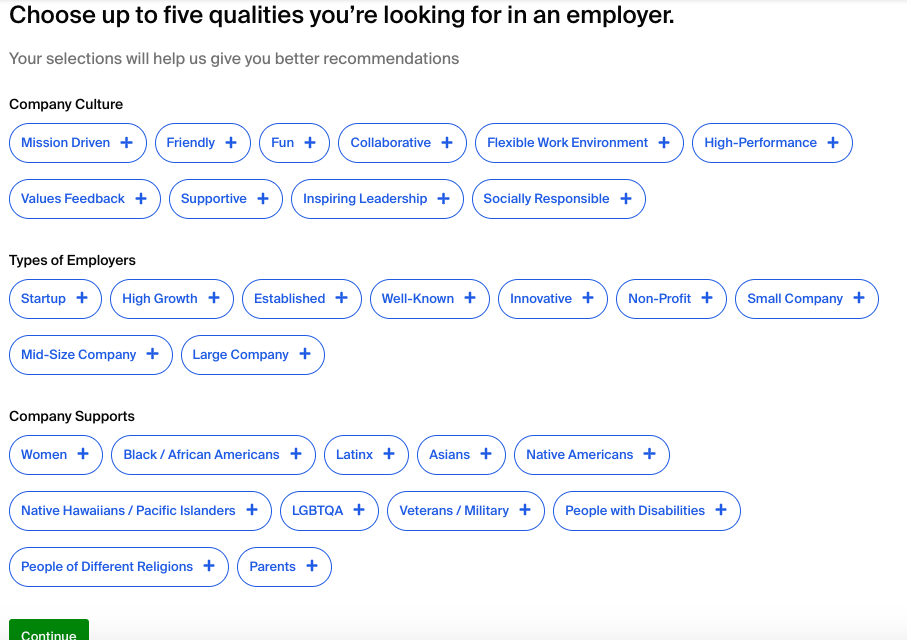 6. Types of jobs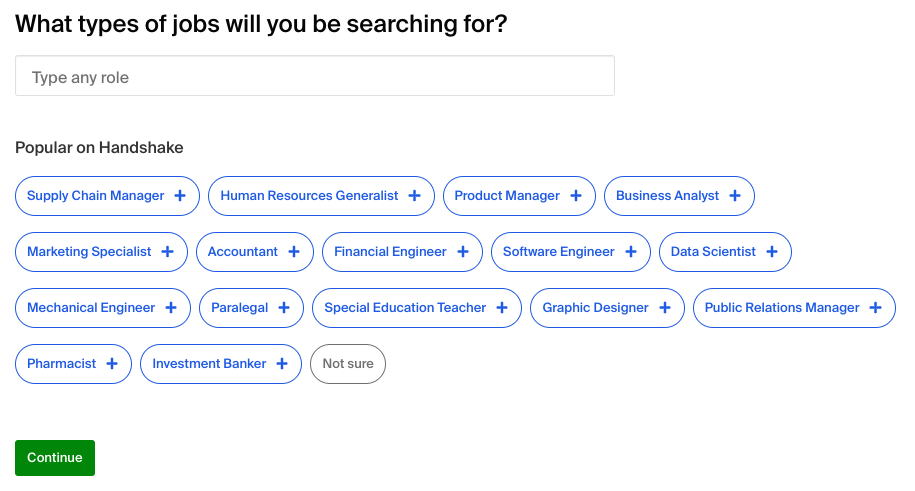 7. Skills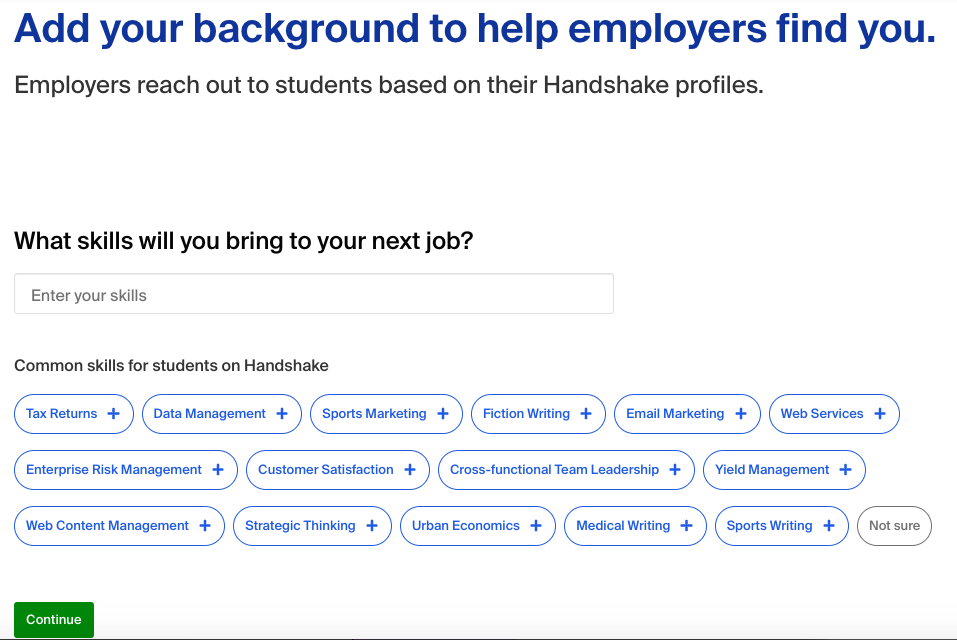 8. For schools who have synced their coursework data with Handshake, students will be able to easily select from their courses the courses they'd like to share with employers. Employers can then search for students who've taken certain courses. For certain majors, you will see a generic list of courses you can add. The courses there are the ones that if you've taken, employers are interested in reaching out.

9. GPA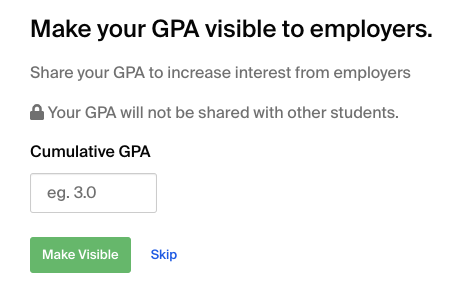 10. Clubs or Organizations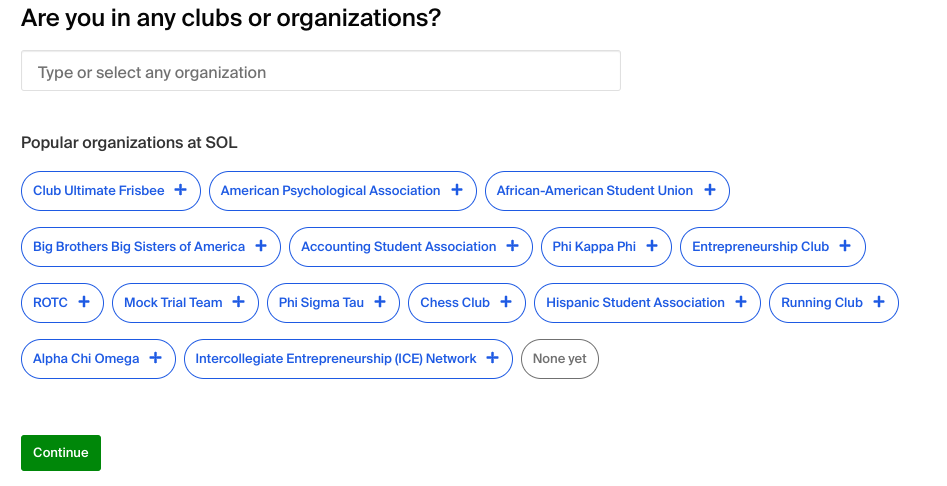 11. Work/Volunteer history

12. Interesting jobs: Students have the opportunity to mark jobs as interesting or not interesting to help us better personalize their job recommendations.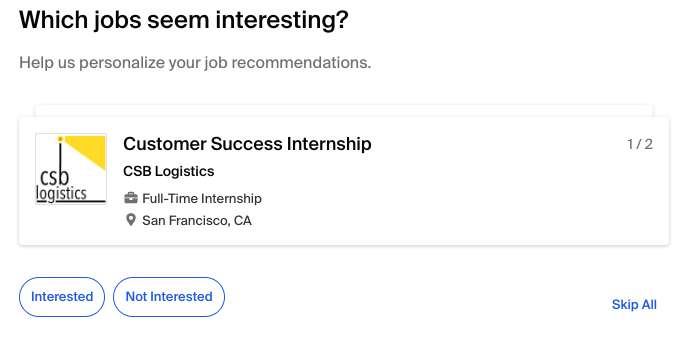 We include this section below on their profile to make it 100% clear to students if they are currently public and thus allowing their information to be viewed.
This is the state of the profile status section of their profile when it is public to employers: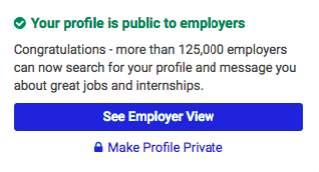 And this is the state of the profile status section of their profile when it is private to employers: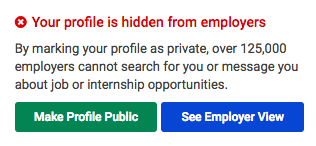 Overall, when a student decides to share their profile, they are taking ownership of all of the data on that profile. That information no longer needs to be protected by the university's FERPA responsibility and is owned by the students.
According to the
Department of Education
, students have the right "to have access to his or her education records, the right to seek to have the records amended, the right to have control over the disclosure of personally identifiable information from the records."