Handshake has redesigned the on-boarding experience for new students to better set them up for success. This new experience not only looks brighter and cleaner, but it will also help you to showcase your skills and experience to employers.  
1.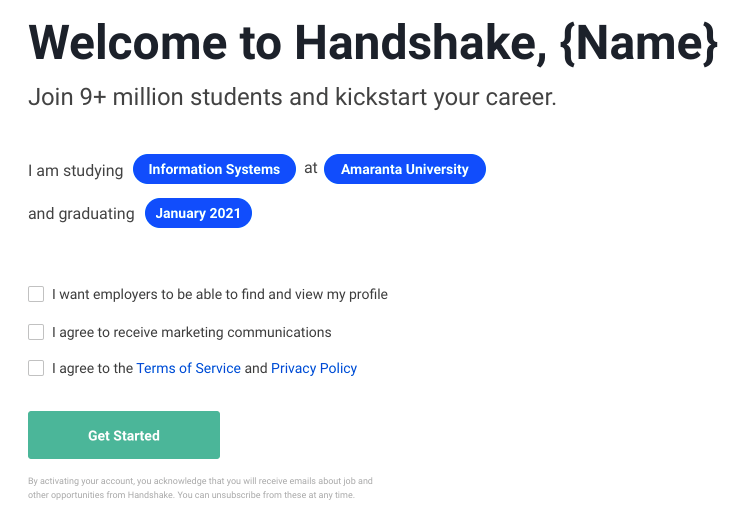 2.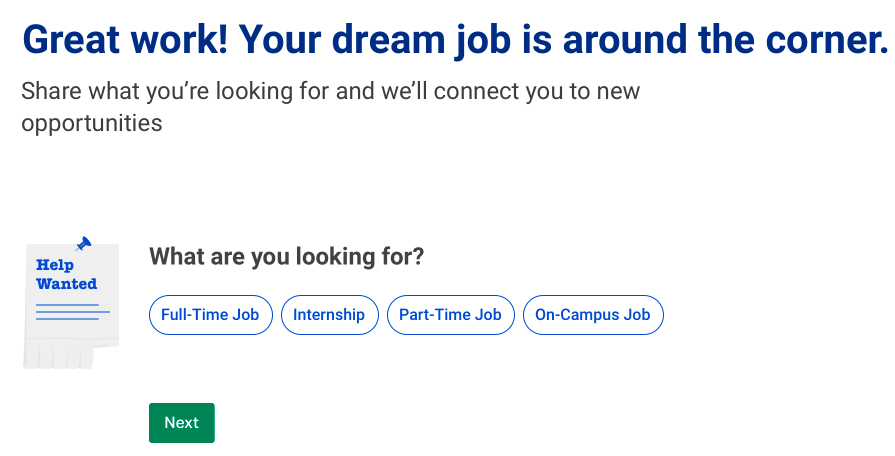 3.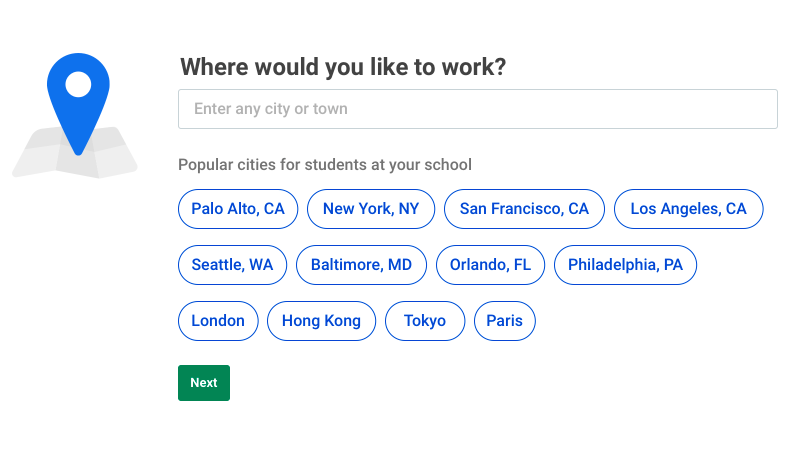 4.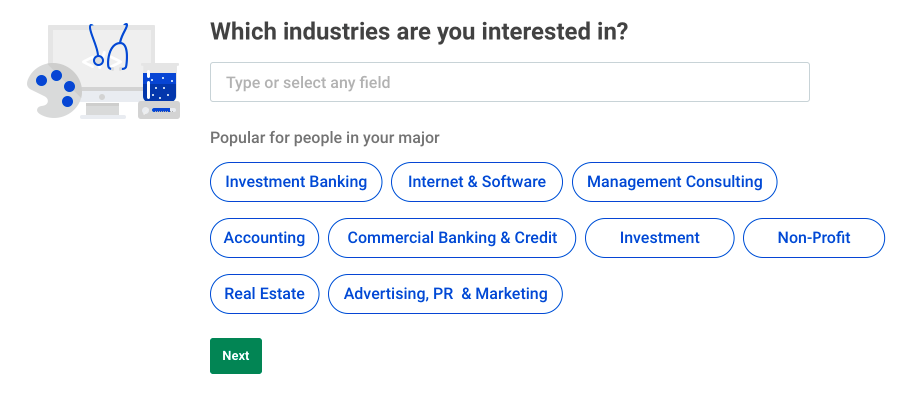 We ask the student what they are looking for in a company. To read more on this question, you can check out Employer Attributes in Student Onboarding.
5.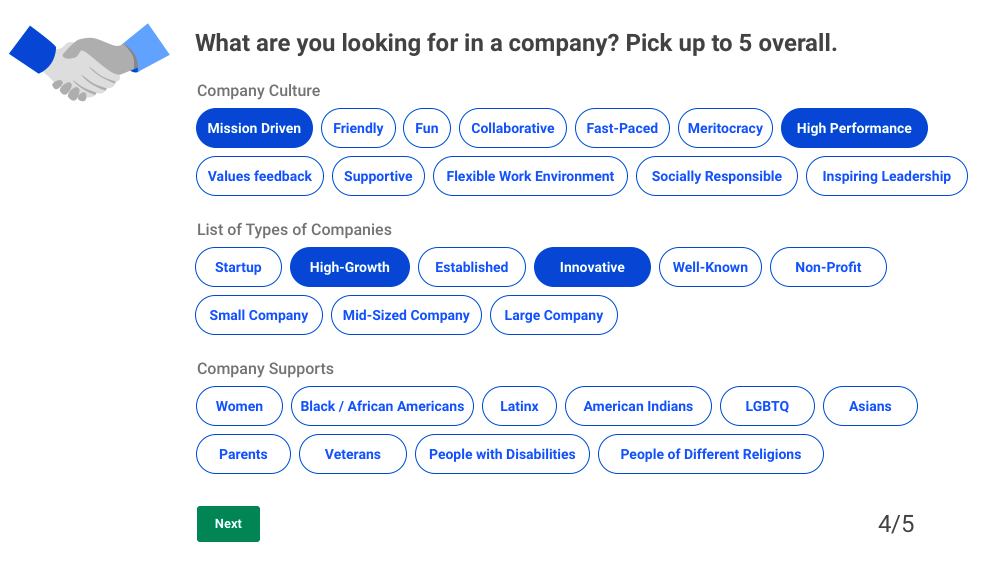 6.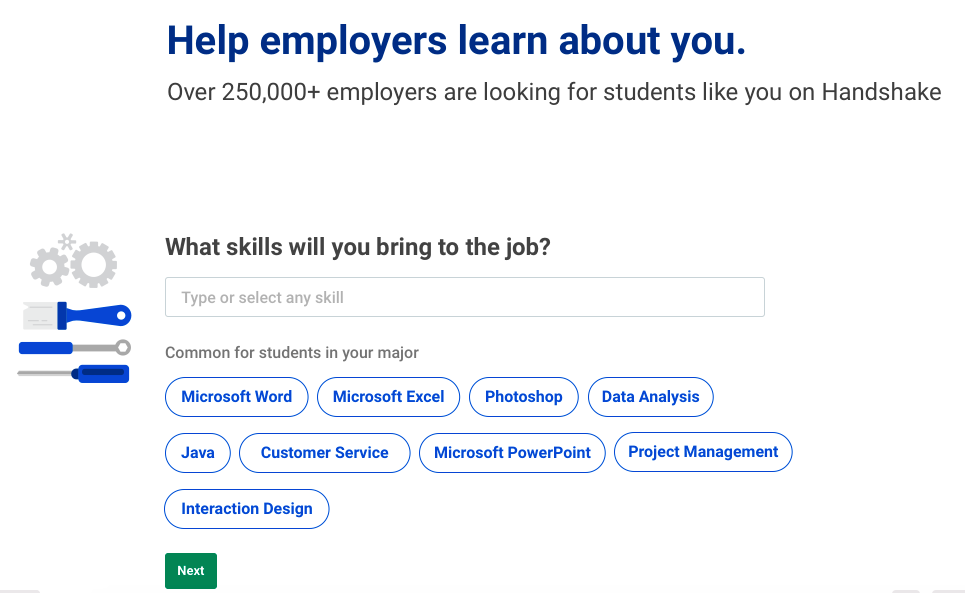 7. For schools who have synced their coursework data with Handshake, students will be able to easily select from their courses the courses they'd like to share with employers. Employers can then search for students who've taken certain courses.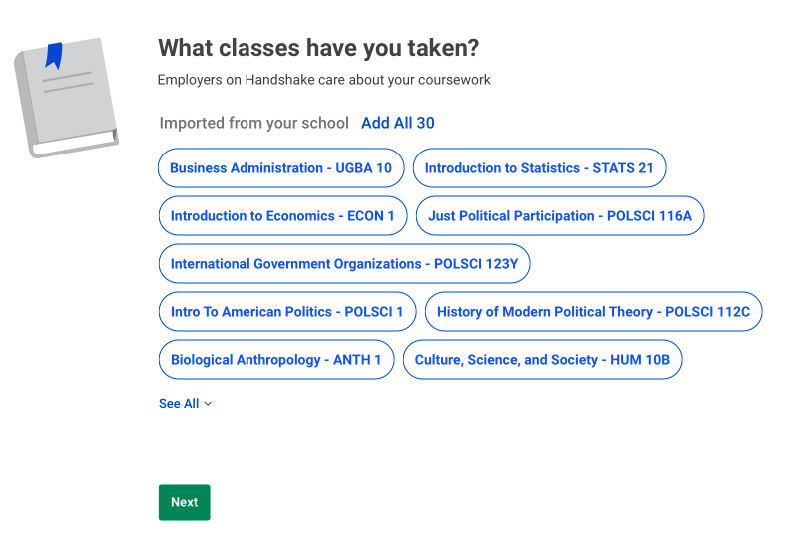 8.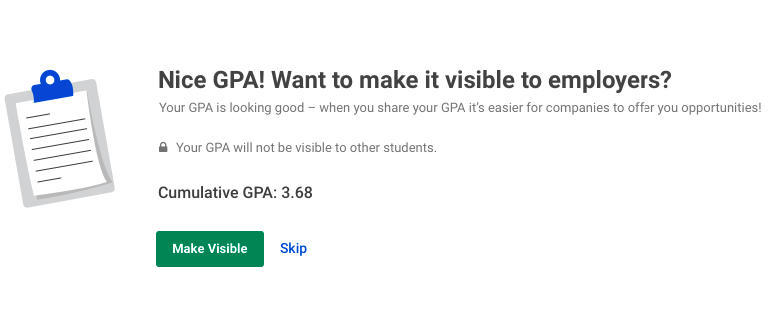 9.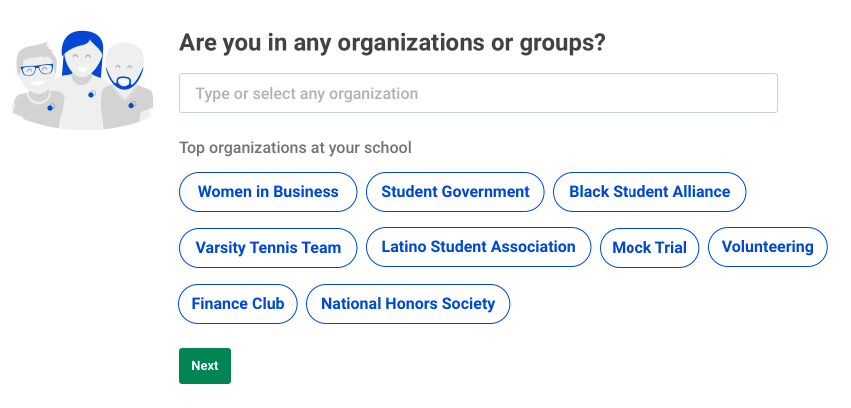 10.