When it comes to the job search, many students have an idea of what they don't want or feelings around what they want, but may be lacking the vocabulary to clearly define what it is they're looking for. Since most job products (ours included) require this vocabulary to be in place to search and find a job, this results in a gap between what a student knows during an initial job search and the wealth of information and opportunities we have on Handshake.
Finding information about specific roles only really exists via the Bureau of Labor Statistics, random searches, or knowing someone in a particular role and understanding what they do. As we guide students towards finding the right role for them, we can close this gap by helping build up this vocabulary.
To help with this, our team identified Job Role groups using resources such as Career Interests, user research, majors, and data coverage of job details. Job Roles are incorporated in Handshake via:
all job postings

when employers create a new job, job roles are automatically assigned based on details in the job posting, and employers can edit added roles or choose to add more.

job digest emails
job search alert emails
multiple blog posts in the Job Roles category
Job Role Group Pages for students, link and details below
Job Role Group Pages
Job Role Group Pages in Handshake help students understand what roles are out there and, more importantly, how a role might be perfect for them.
Job Role Group Pages are displayed in tiles on the overview page –– browse through roles or use the "Search roles" text box to keyword search available pages.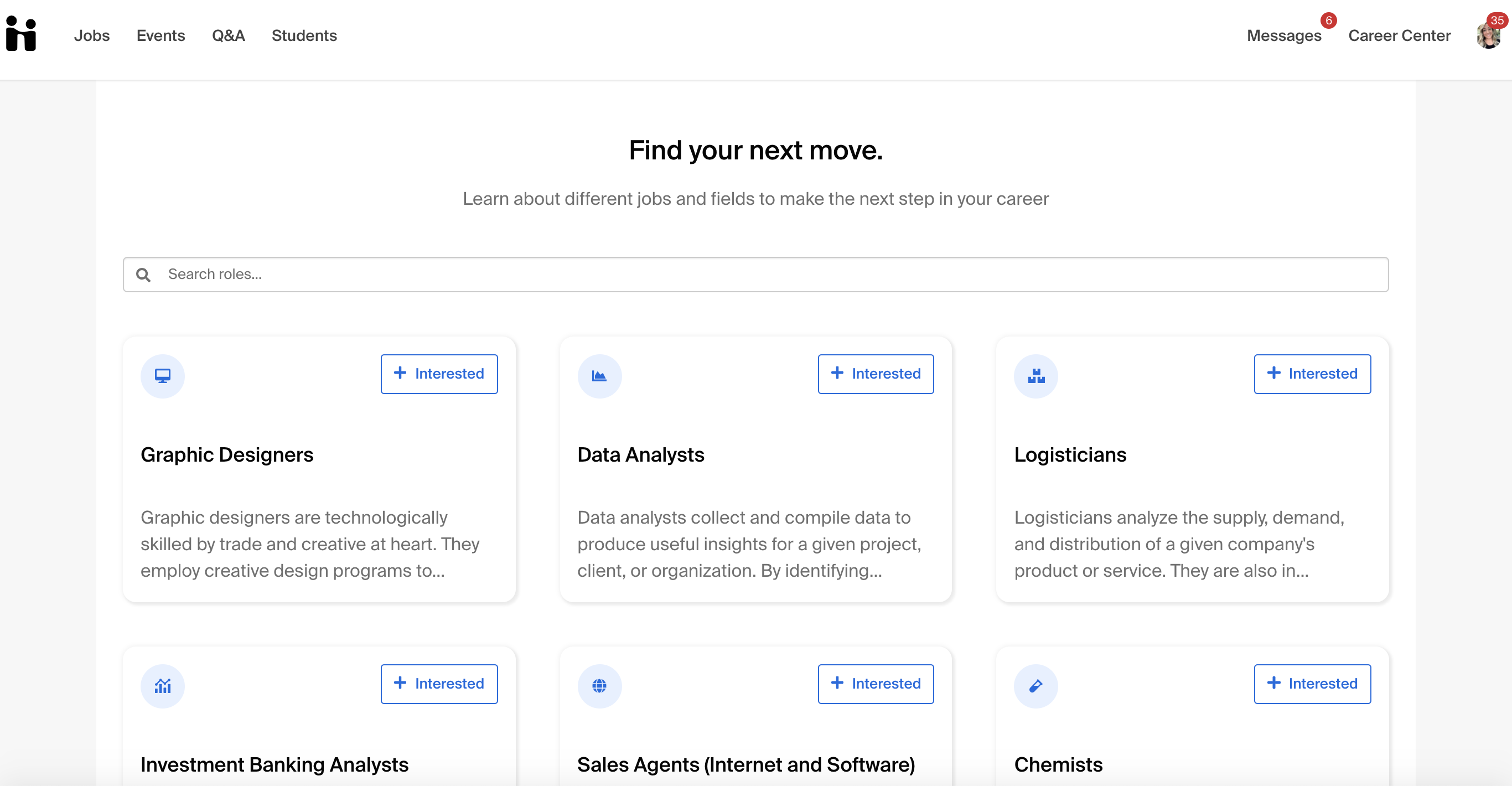 To review a specific Job Role Group page, click on the group title. The page will display more information about the group, including matching job opportunities in Handshake, salary averages, and top cities for this role.