Handshake now allows you to generate an email to Contacts or Creators from the Jobs postings index page.
1. From the left menu column, select Jobs
2. This will load to your Pending jobs, so you will need to click on Approved / Declined / Expired as needed to select from those jobs.
3. Next, you can select the job or jobs that you would like to include in this email. To make your selections, check the check box next to each desired job posting.
4. From the More drop-down, select Email Contacts or Creators

5. Select the desired recipients of the mass email and click the ' Next... ' button
Creator: User who posted the job
Contacts: Any contacts on the job posting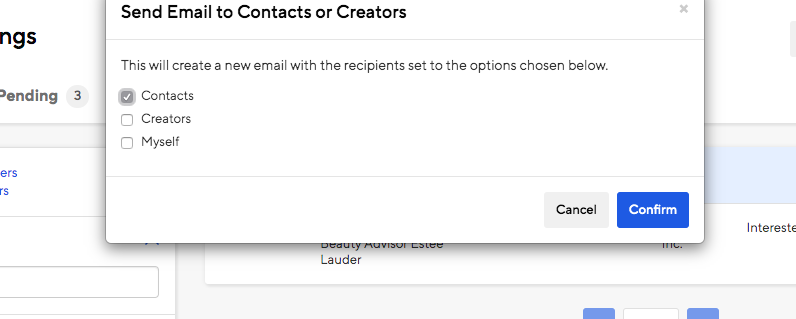 6. When you are ready to generate the email, click Confirm

7. You will then be directed to the email page to compose the email.
For more information on composing emails, please use these resources:
How to Create and Send a Targeted Email
How to Create and Send a Mass Email