Bulk actions provide a quick way to complete a task or action for several job postings. Options for Jobs will appear when you have at least one posting checked from the table view on a single Status tab. For more information on Status tabs, refer to Job Postings Page Overview.
Note: bulk actions may only be completed per status tab. All selected postings must be on the same tab in order to be included.
Bulk actions are available on all job posting Status tabs. To complete a bulk action, take these steps:
1. Click Jobs from the left navigation bar and select the relevant status tab as needed to view jobs: Approved, In Progress, Pending, Declined, or Expired.
2. Use the filters to narrow down displayed results, then put a check to the left of each of the job titles desired.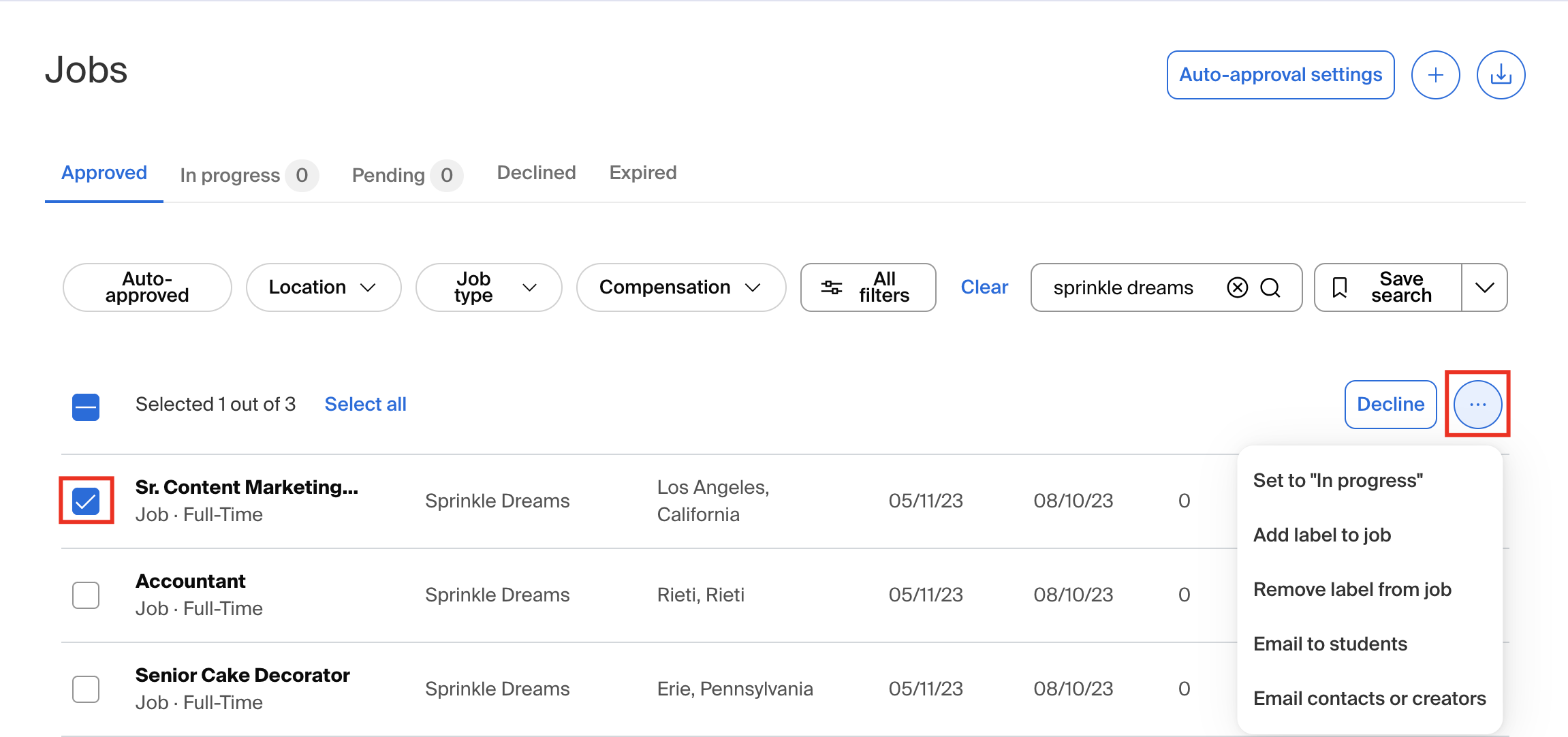 3. Choose the desired bulk action:
Select all

This will select all job posting on this page.

Approve/Decline

You will see approve or decline depending on the status tab that you are using.

More (dropdown menu):

Set to "In Progress"
Add label to job
Remove label from job

If the label being removed is greater than 100, we recommend removing it in sections of 100 or less each time.


Email to Students

You can choose up to 30 jobs to promote in the email.

Email contacts or creators
4. You'll be prompted to confirm the action on selected items. Double-check the summary of your action, then click the blue button in the lower-right corner of the popup to proceed with the action.
Tip: If you have a group of postings that you would like to open for applications on a certain date, you can label those positions, then on the date that you would like them to be active, filter by your label name and bulk approve the postings.