An Apply Start Date on a job is the date that students can start applying for the position. If there is no Apply Start Date set then the job posting it will be open for students to apply to once it is approved.
If a job is attached to an interview schedule then the Apply Start Date of the interview schedule will be the same as the job.
When creating a new job you will see the field Apply Start Date located above Expiration Date.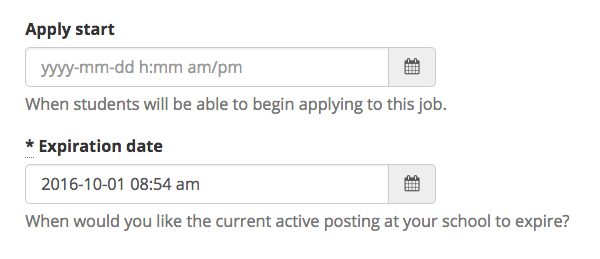 You can filter to jobs that will open in the future using the Apply Start Filter on the job posting page: