When a job post is created in Handshake, there's an option to add Applicant Packages recipients within the job postings Preferences.
Depending on the settings selected within the job posting, the recipient will receive Applicant information directly to their email in the following ways:
In the form of a summary of all applicants once your job expires
Every time a student applies

all applicants regardless of preferences matching
if they match all your preferences


Example email of an Applicant Package sent after a student applies:
Title: Application package for [JOB TITLE]
From: Handshake <handshake@notifications.joinhandshake.com>
To: [RECIPIENTS EMAIL ADDRESS]
Body: "New application for [JOB TITLE]
Hello [RECIPIENT NAME],
[STUDENT NAME] has applied for [JOB TITLE] on Handshake. You can download the applicant package below to find applicant details.
To browse, view, message, and search through applicants, please log in to Handshake, click the jobs tab, choose the job you'd like to review, and select "Review Applicants".
To turn off these emails, edit the job and turn off the 'Email application packages' option.
[LINK TO APPLICATION PACKAGE ZIP FILE]
[LINK TO APPLICATION PACKAGE PDF FILE]
Thank you,
The Handshake Team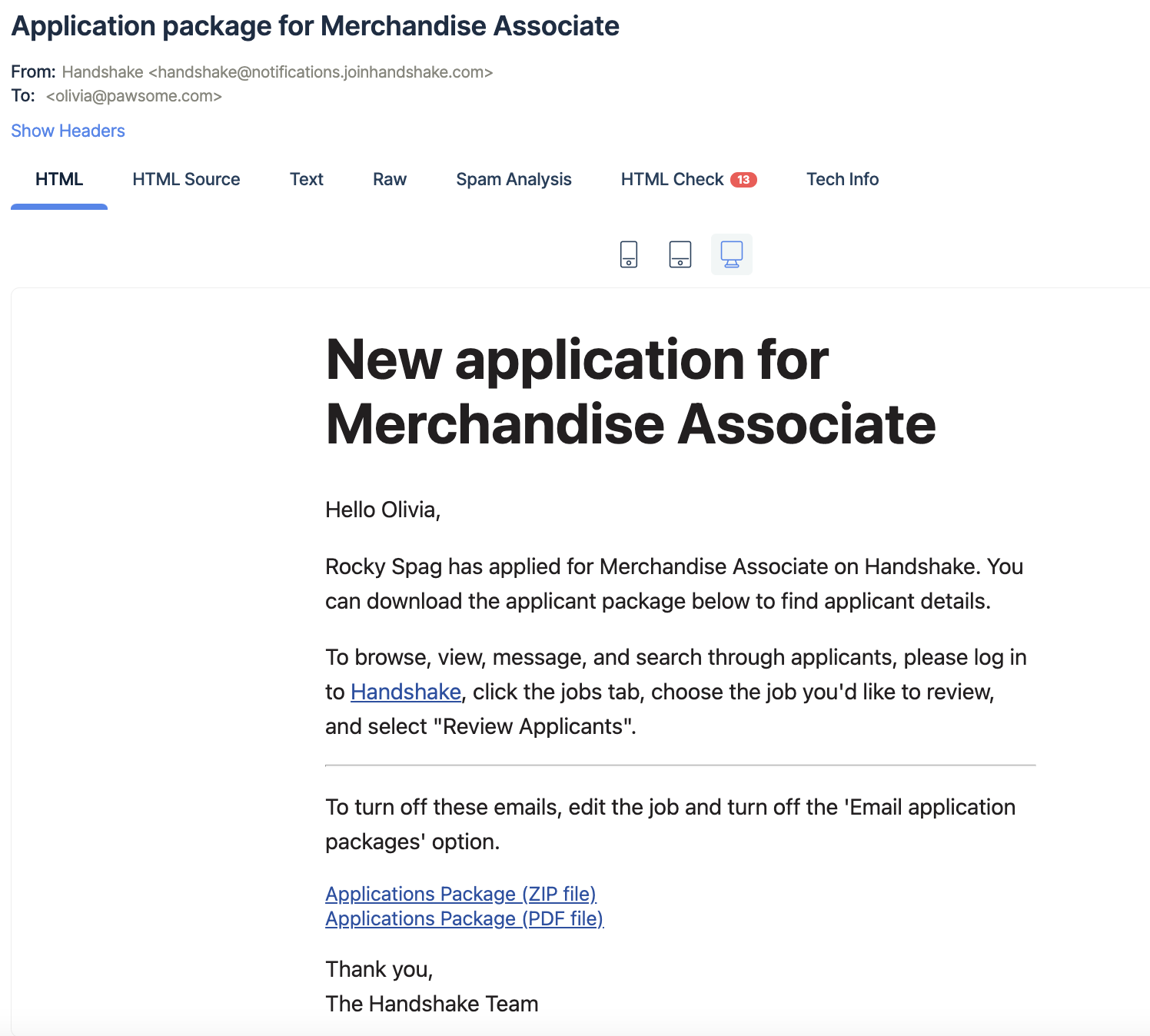 For more information on adding a recipient during the job post process, refer to How to Post a Job or How to Add or Change a Contact to Receive Applicant Packages.