When you initially create your job posting, you will be asked on the Preferences page to list a contact person to receive Applicant Packages. This section is located towards the bottom of the Preferences page.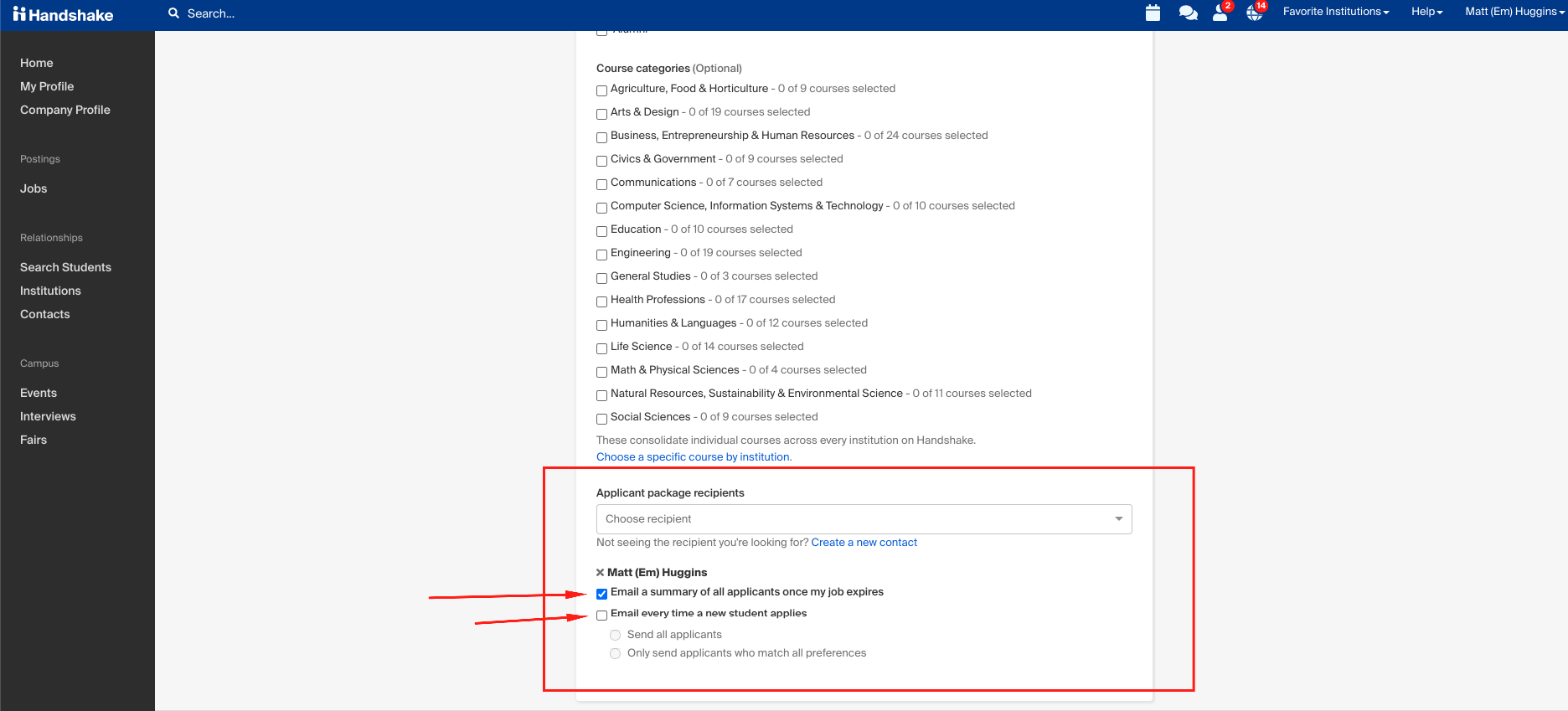 Depending on the settings selected, you will receive applicant information directly to the listed contact's email the following ways:
Every time a student applies

if they match all your preferences
all applicants regardless of preferences matching

in the form of a summary of all applicants once your job expires
To edit or double check this set-up of your job, you can follow these steps:
Click on Jobs in the left hand navigation bar
Click directly on the name job you'd like to view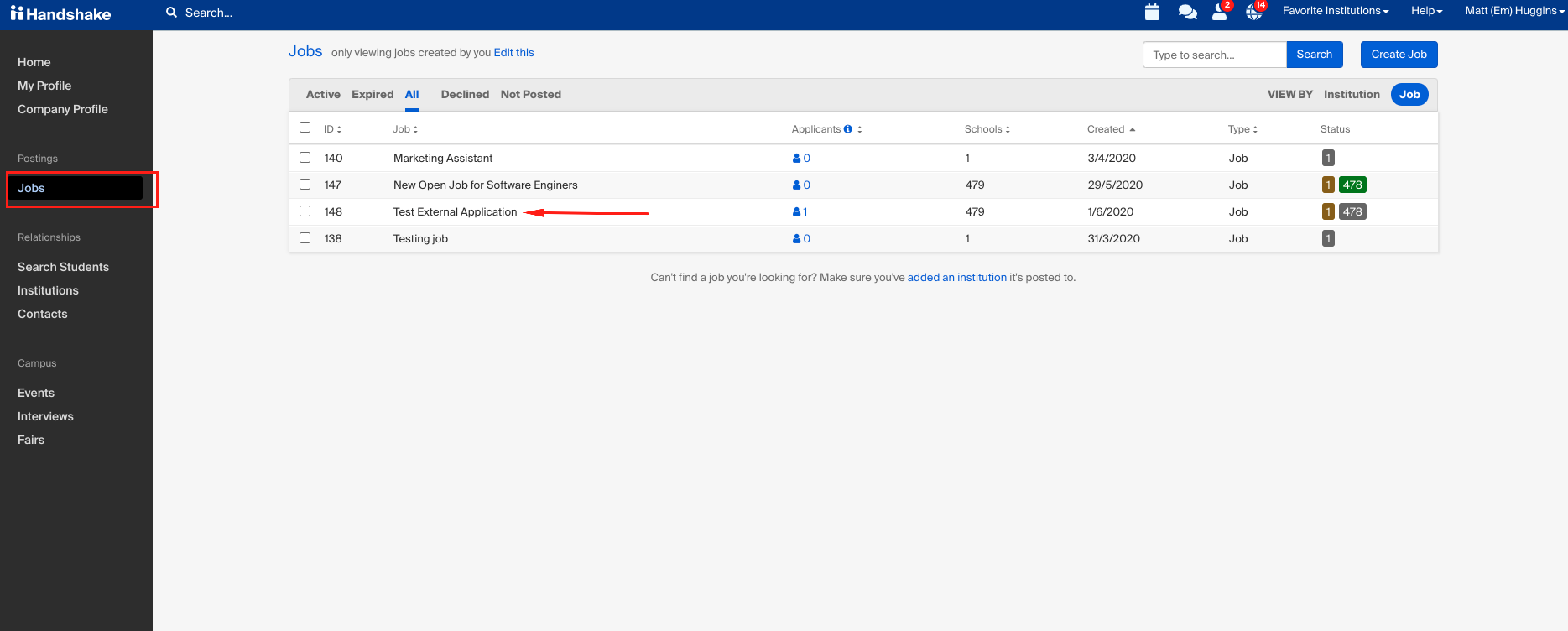 From here, Click on Edit Details towards the top of the page

You can also select the Edit tab in the top right corner of the page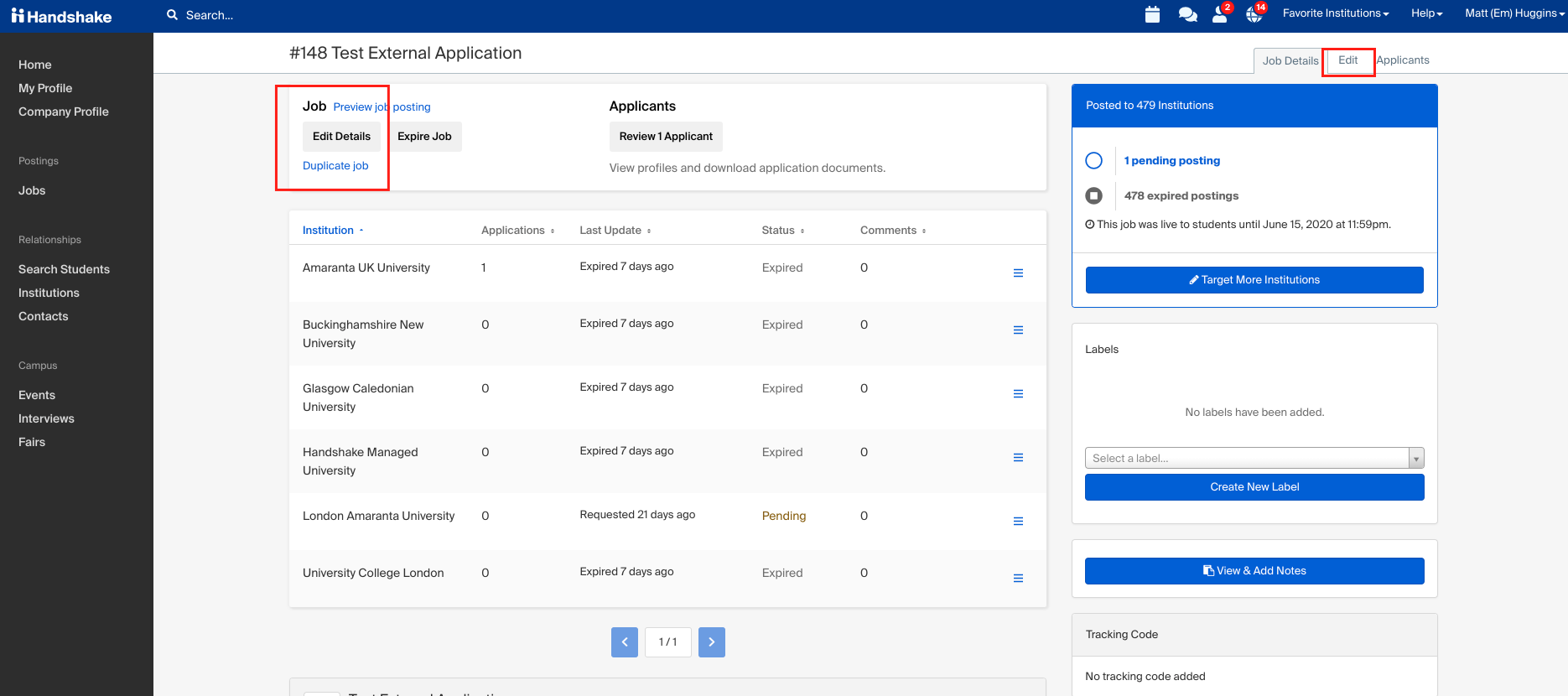 Click on the Preferences tab located at the bottom of your screen
Scroll to the bottom of this page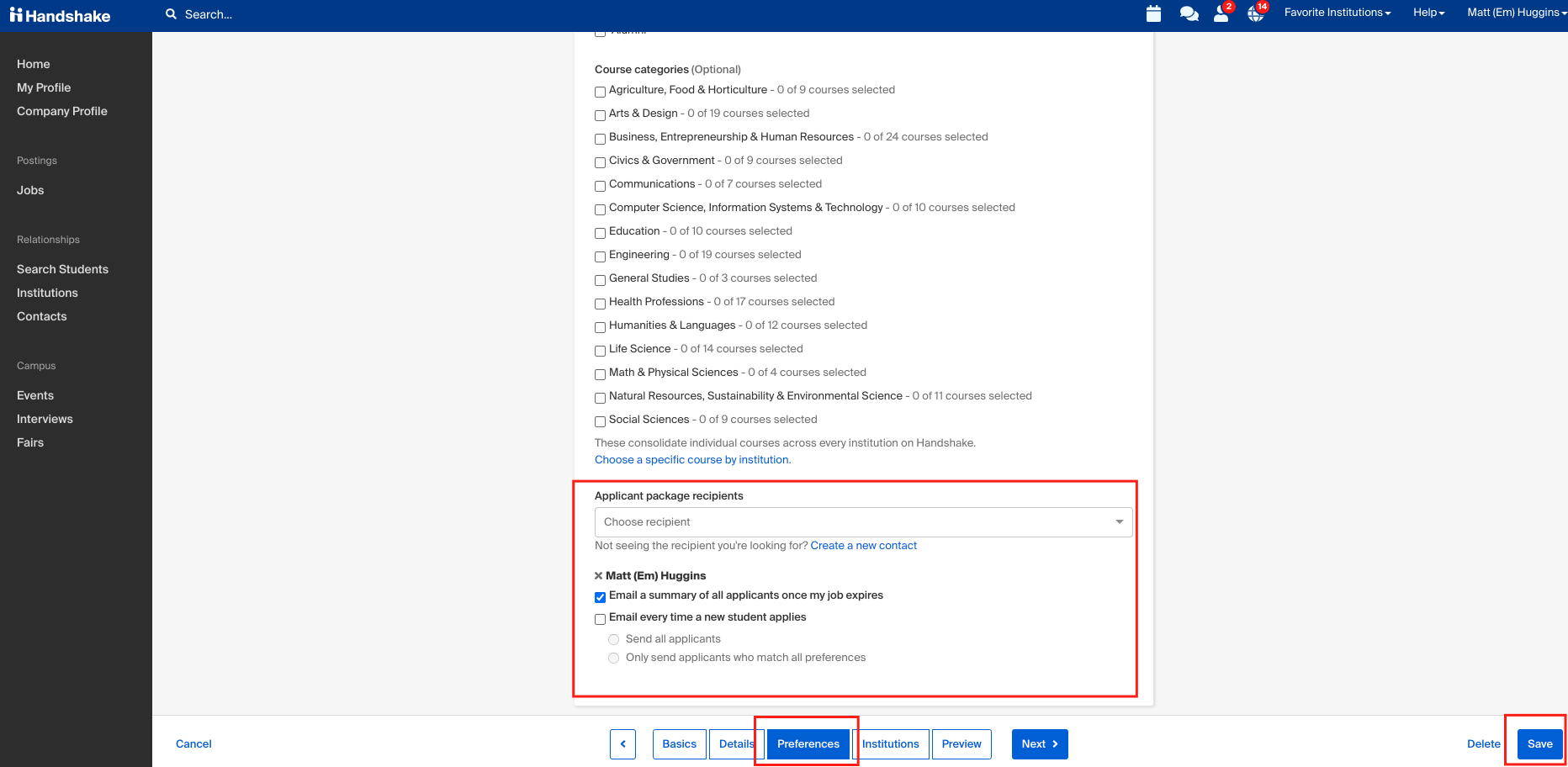 Click on Save to save any changes made.
Related Articles: