Changing the contact that will receive applicant packages from your job posting can be done by editing your job.
However, if you would like to add an additional or new contact to receive applicant packages, you'll first want to start by creating a new External Contact. If the contact is already found, you can skip this step these first few steps and go directly to editing your job.
1. To create this new contact under your company profile, click on Contacts in the left navigation column, then click on Add Contact in the upper-right hand corner.

2. Fill out the necessary information for this contact and click on Create Contact when finished. Please note that email, first name, and location are all required fields to fill out.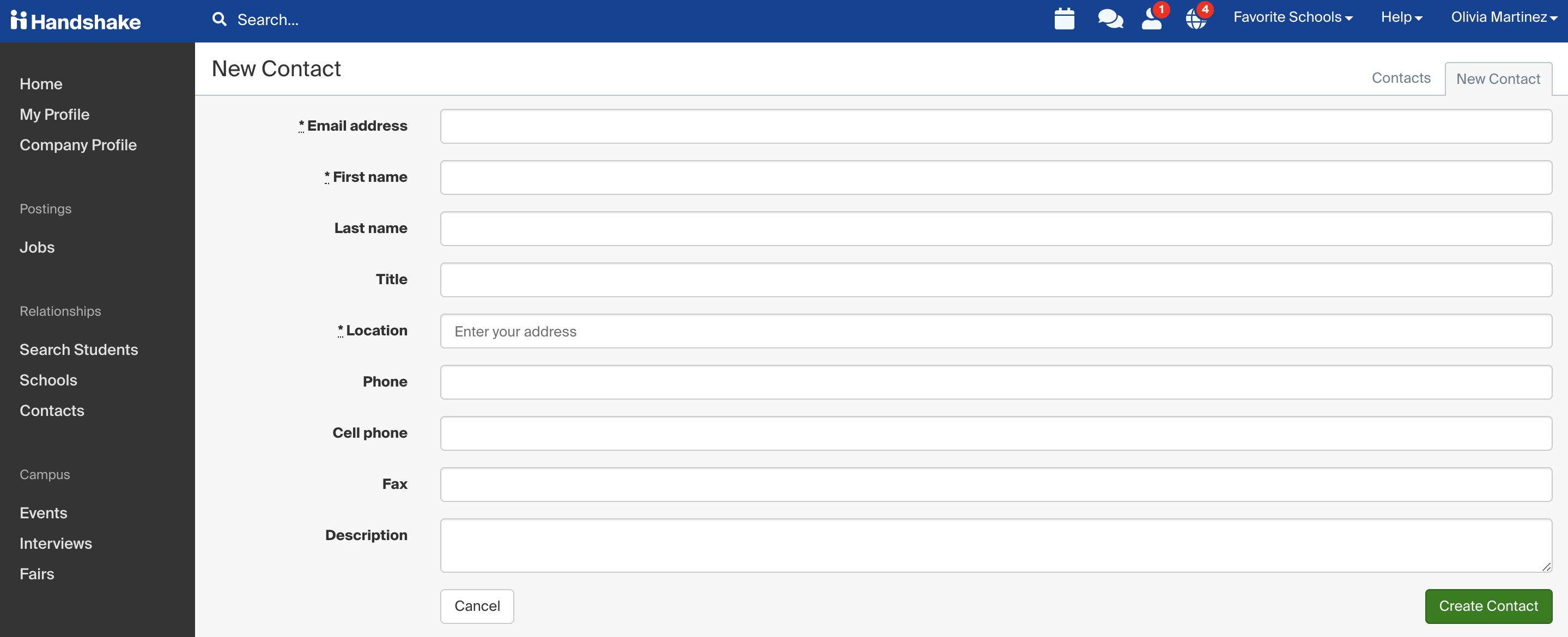 This will add this contact into your company's external contacts on Handshake. Please note that this does not create a Handshake account for this staff member. It's simply creating their contact information within the system, sort of like an address book.

Add a new contact to receive applicant packages on an existing job:
1. Click on Jobs in the left navigation column.
2. Click directly on the name of the job you'd like to add a contact to.

3. This will take you to this job's overview page. Click on Edit Details, in the upper-left of the page.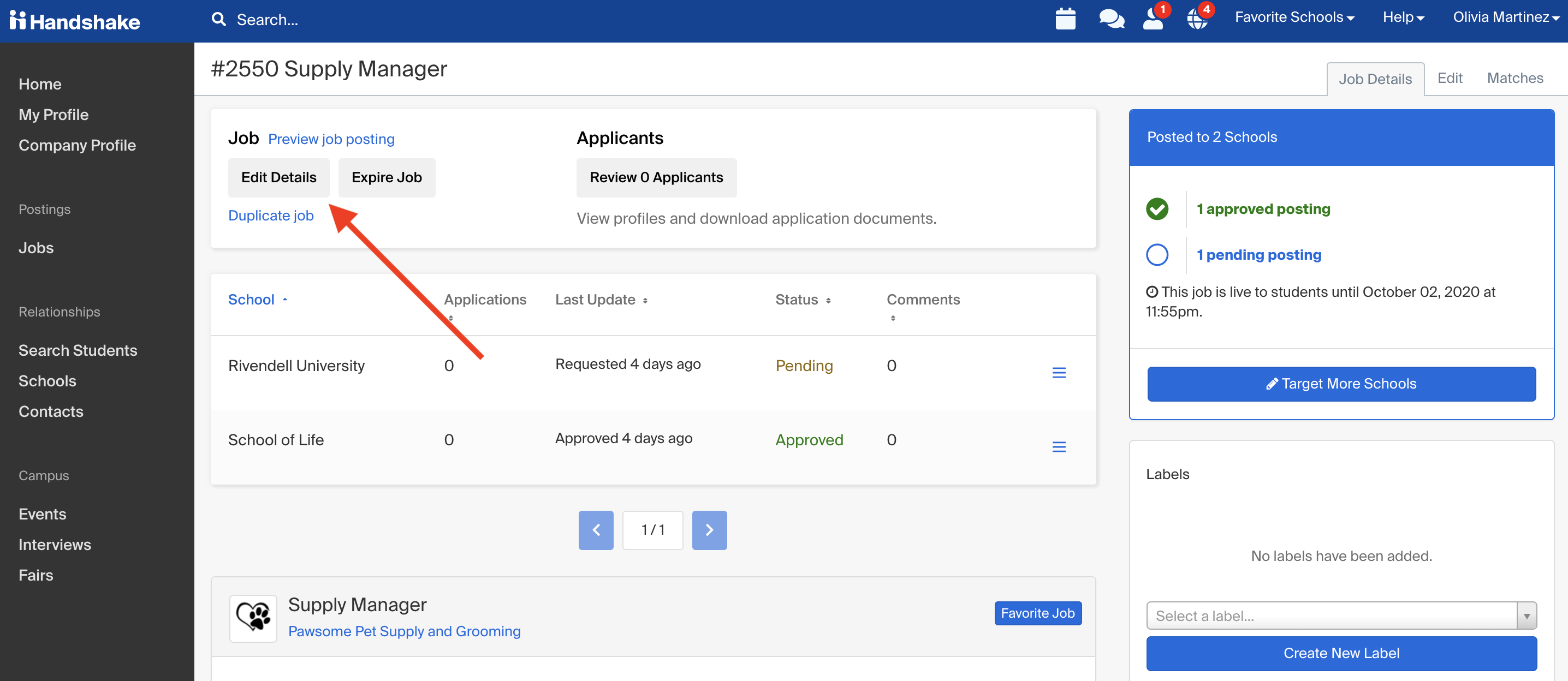 4. Click on the Preferences tab located at the bottom of the screen. Once you're on this page, scroll to the very bottom until you see Applicant Package Recipients.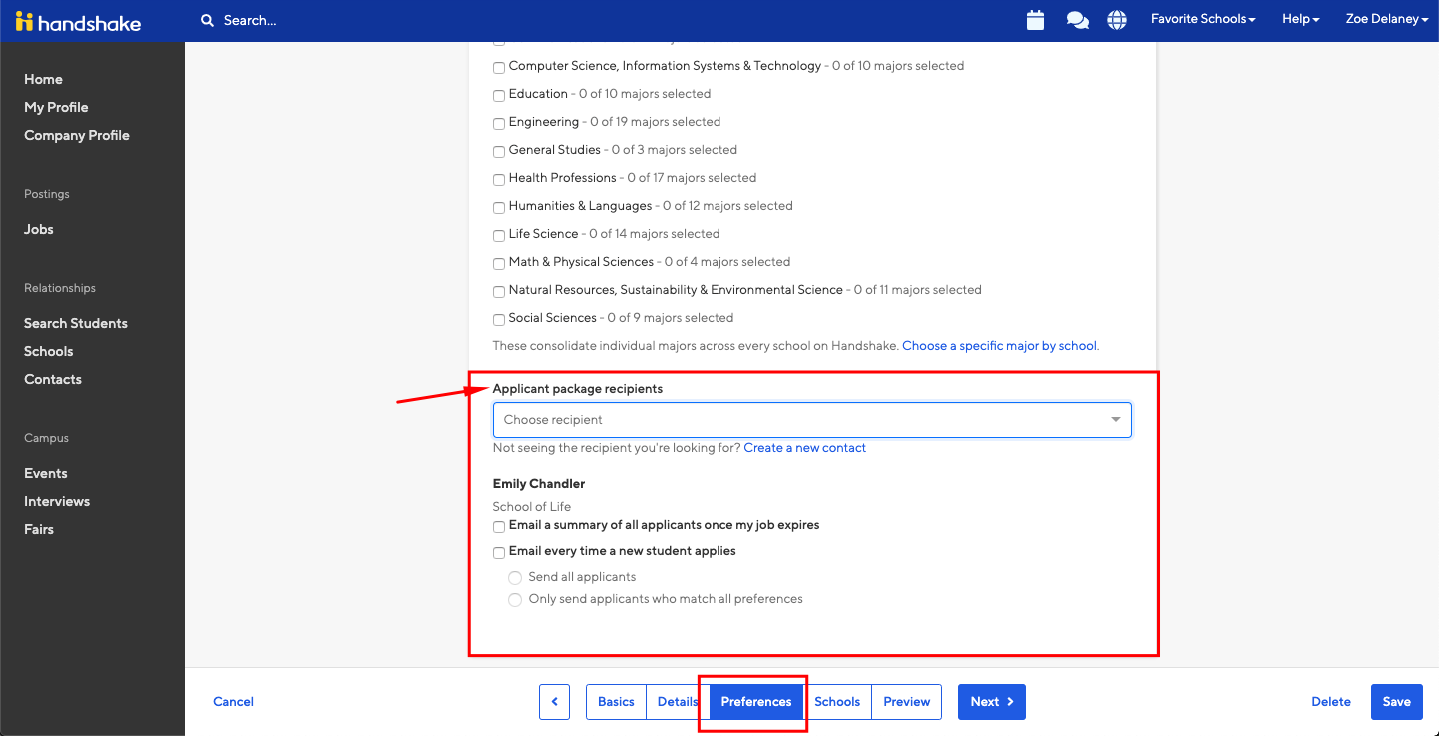 5. Click into the box that says Choose recipient. A dropdown list will populate with a number of external contacts, however not every contact may be listed.
If the name of the contact is listed, click directly on that contact's name to add them.
If the needed contact is not listed, type the name directly into this search box to narrow down your search results .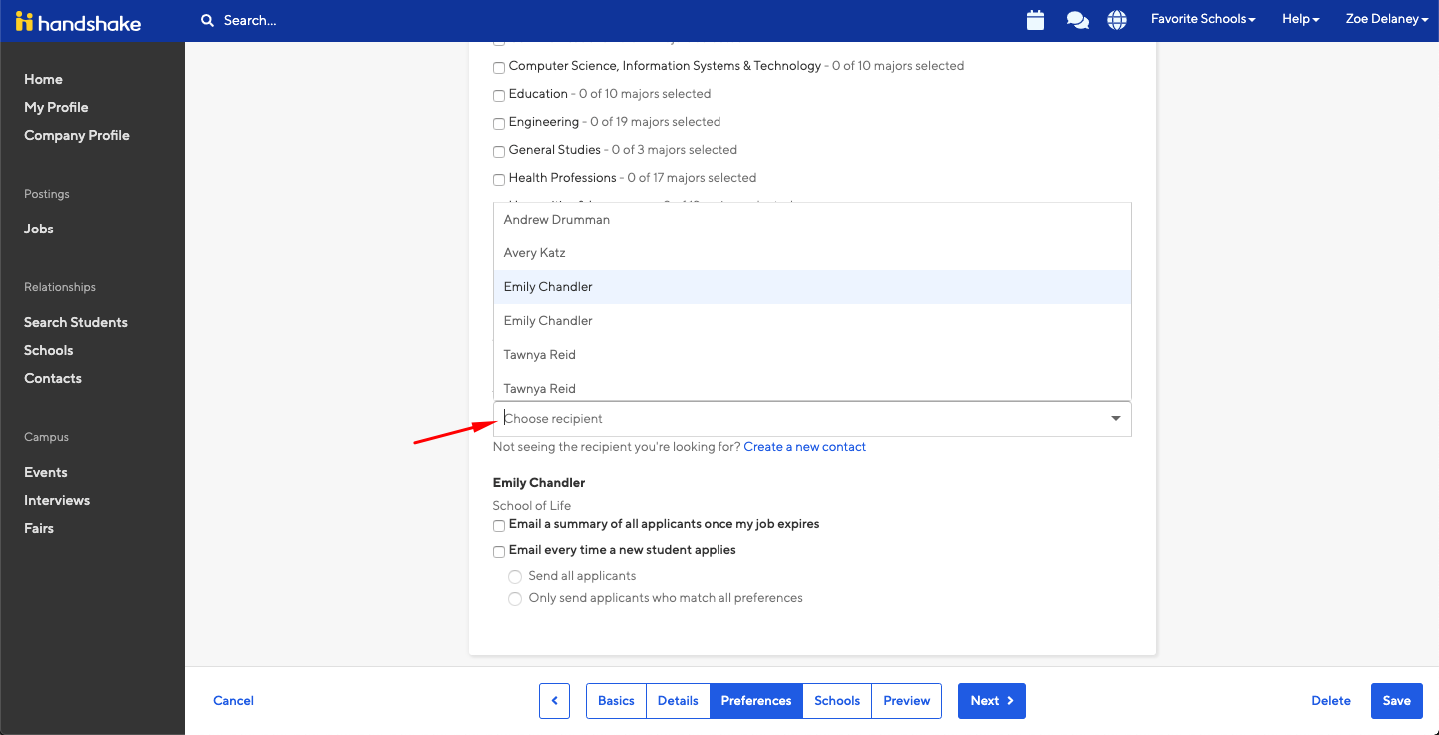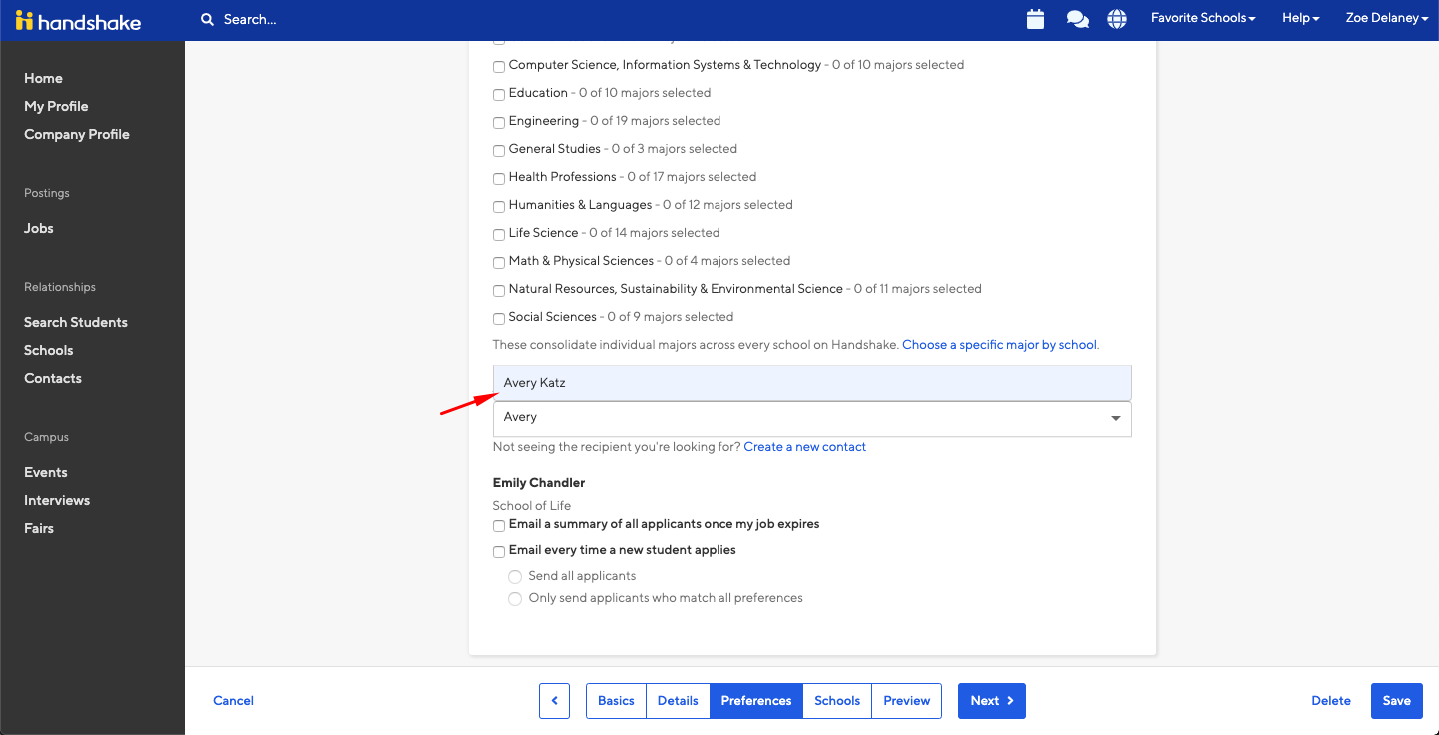 6. If the needed contact is not listed despite a name search, click on Create a new contact. This will populate a window for you to add this contact. Once created, they should appear as a contact for you to select.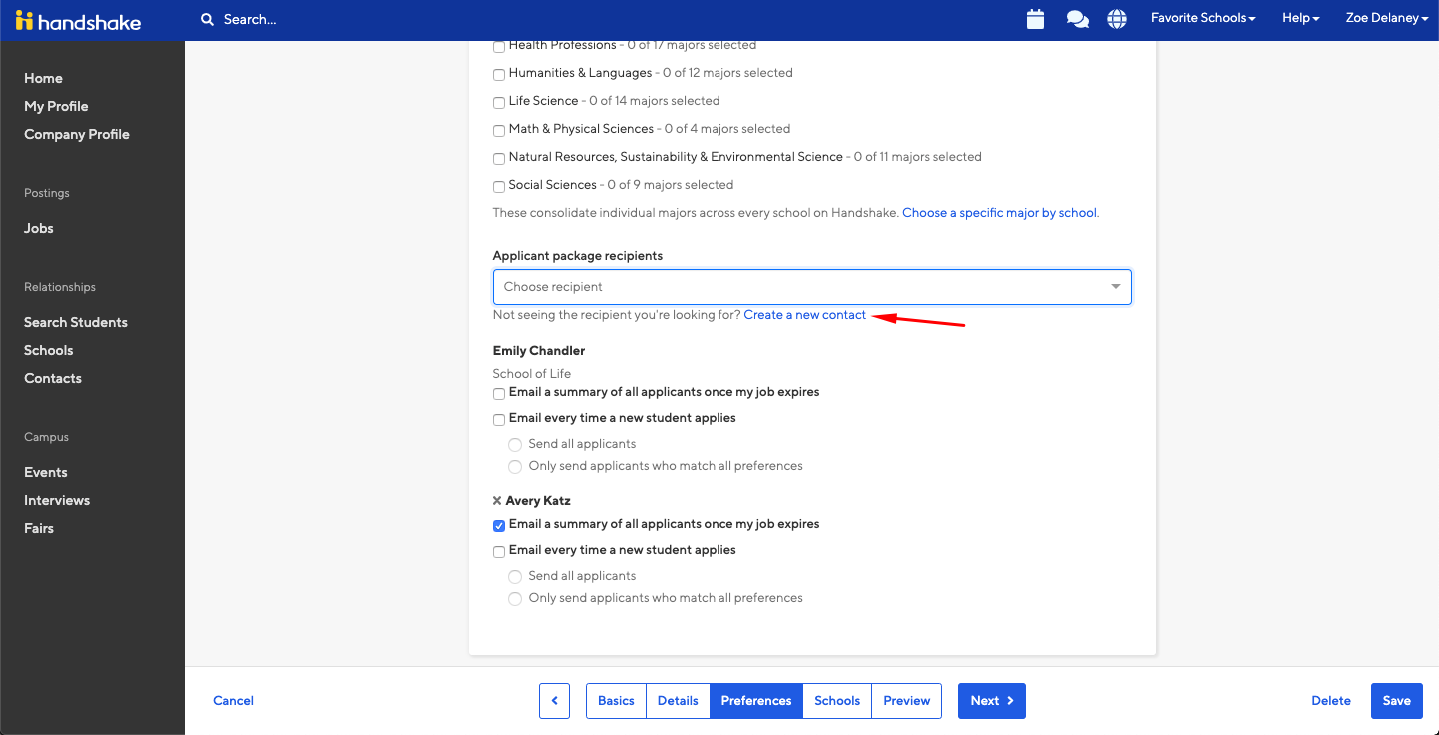 7. Once the contact is added to the job posting, make sure to select the boxes that reflect how often this contact would like to receive applicant information.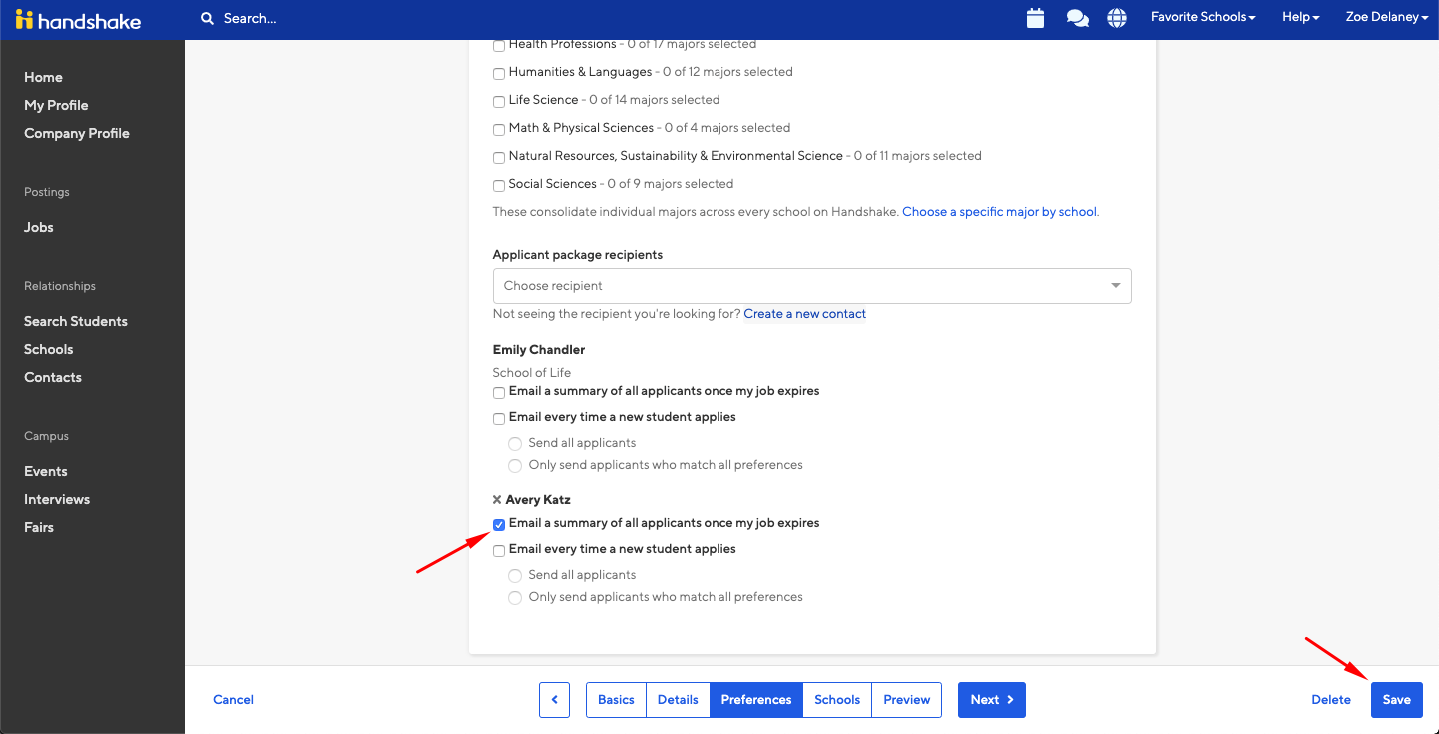 8. Once this is complete, click on Save in the lower-right corner to save these changes.