Important Note: This is only something the Owner of the company profile can do. 
Some Universities will require you to update the Contact Information Section before they approve you. They may ask you to add your phone number, company address, or public email. You can update any of this information by going into your Company Settings.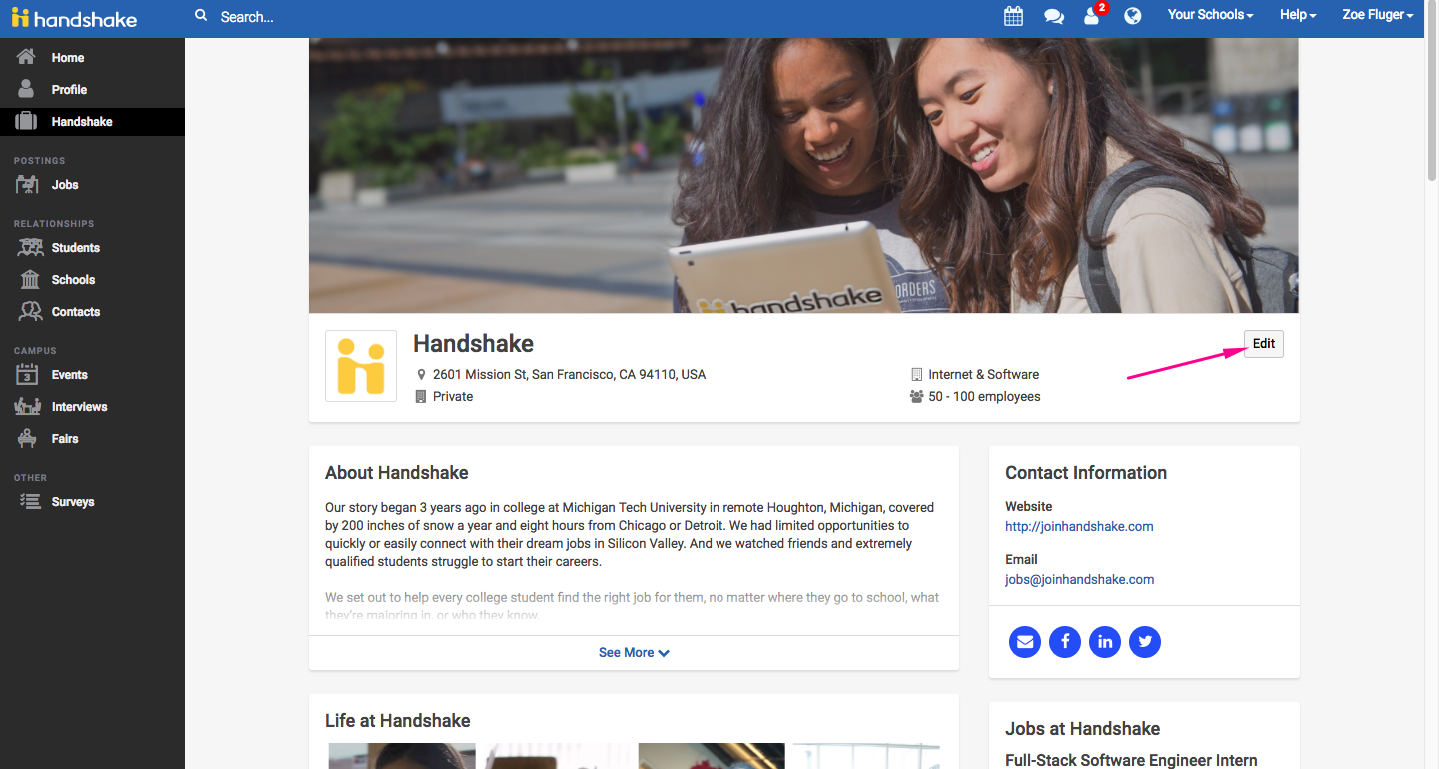 You can access your Company Settings by clicking on your company profile in the left hand navigation bar, and then selecting the Pencil icon. Another way to go directly to this page is to click on your name in the right hand corner and then select Company Settings. This will bring you to the exact page where you can edit your company information. 
Pro Tip: If uploading/editing your company's logo or banner, wait about ~30 seconds to ensure your photo was fully uploaded before clicking on Update Employer. 

Note: Only users with the role, Manage Employer Page, will be able to edit company contact information.