Important Note: This is only something the Owner of the company profile can do.
If you're the Owner of your company's profile on Handshake, you can easily edit the company's information at any time by following these steps:
1. From any page in Handshake, click on your name in the upper-right corner of the screen and click on Company Settings.

You can also get there by clicking on Company Profile in the left navigation bar and clicking on Edit in the upper-right of the page.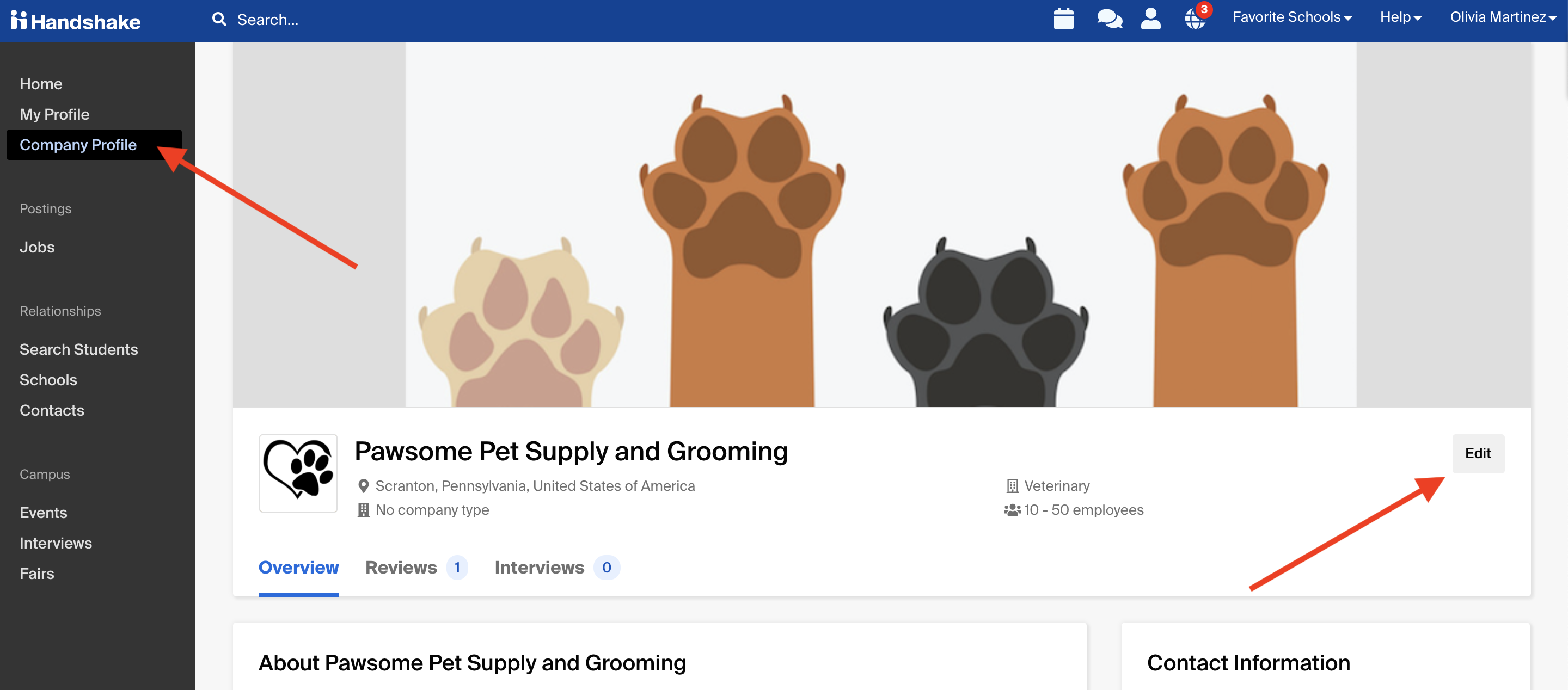 2. This will take you directly into your Company's Details page, where you can edit any of the information pertaining to your Company's profile.
You'll be able to navigate through the tabs on the left of this page:
Details: specifics about your company, including Description, Size, public contact information, social media links, etc.
Attachments: manage attachments in Handshake
Divisions: add or manage existing divisions within your company profile (these can be attached to jobs, interview schedules, or fair registrations)
External Contacts: a list of contacts connected to your company in Handshake
Labels: add or manage labels to help organize your workflows
Teammates: manage and review teammates with accounts in Handshake, or get the Invite Link for new teammates to be automatically connected
Global Settings:

Company-wide Feature Access

Disable Applicant Status Messaging for all users
Disable "Apply On Handshake" option for all jobs

Other Preferences

Allow Students to Message Public Staff
Auto-approve staff accounts with correct email domain
Allow Public Pages - SEO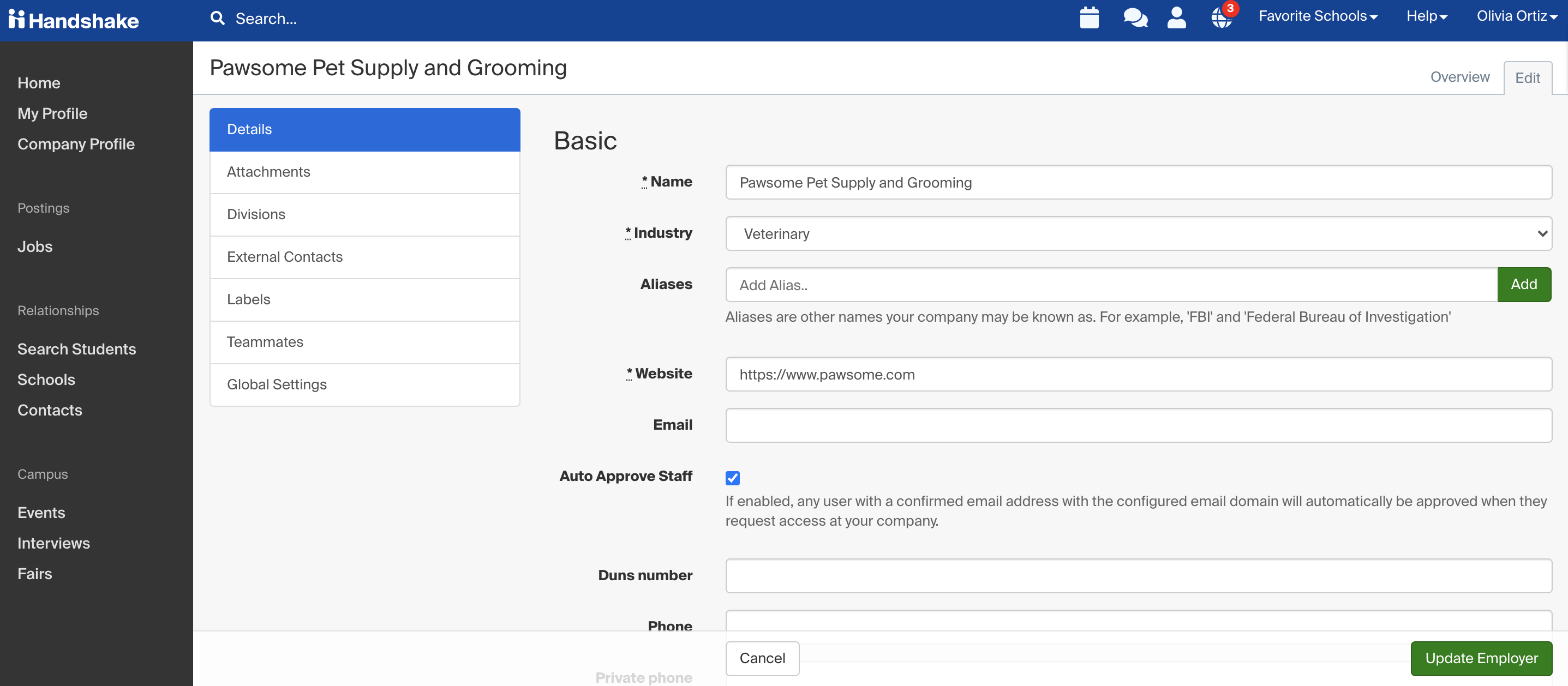 Once you have made your changes, click on Update Employer or Save (as appropriate) at the bottom of each page changed to save.
Please note that any information you edit here will also reflect across all users connected to your company profile.
Pro Tip: If uploading/editing your company's logo or banner, wait about ~30 seconds to ensure your photo was fully uploaded before clicking on Update Employer.